He dreamed of red, white and blue. He yearned to be part of a team after years of taking on challenges alone.
Mohamed Lahna, 36, grew up like most children, wanting to fit in. But he was cast aside in physical education class.
"Once I got to school, I wasn't allowed to be a part of P.E. I was always put aside, the whole elementary school, high school, everything. I felt a little bit excluded from my classmates, but I always loved to do sports," Lahna said.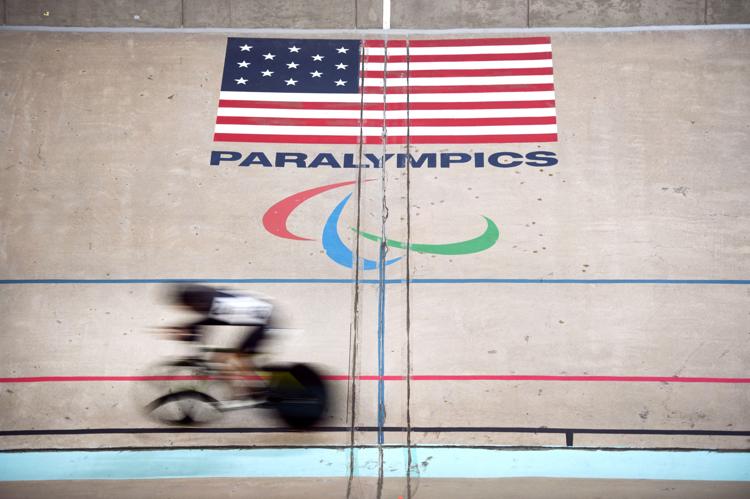 He was born with a birth defect, a proximal femoral focal deficiency, missing part of his right hip and the femur from his right leg. But he still has his right foot. 
"The closest I got to the P.E. class was bringing balls to my teammates and watching them play. I think that was frustrating," he said.
Lahna was born and raised in Casablanca, Morocco, by a family of modest means. Not until his 20s did he begin to step away from the sidelines.
"I had the chance to have my first bike when I was 25 years old. Then everything started changing," he said.
He pedaled through Morocco, and later France. During a visit to the United States, he met someone with a disability like his who introduced him to triathlon. His interest in the sport rapidly intensified into a full-time commitment that continued when he moved to California in 2011. 
"During that process, I met a lot of American athletes. They were my friends, my teammates. We would train sometimes together," Lahna said. "But I was not with the team. It was kind of lonely."
Lahna lived in the U.S. but represented Morocco at the 2016 Summer Paralympics in Rio de Janeiro, Brazil, taking bronze in the PT2 classification when paratriathlon made its debut. The PT2 is a classification for athletes with severe impairments to compete in cycling and running.
"I used to go to events by myself. I used to do everything by myself," he said.
With a bronze medal in hand, his head filled with hopes for gold at the Paralympic Games Tokyo 2020, but this time training in red, white and blue. So Lahna became a U.S. citizen this year.
"I was looking forward to that, being part of a team that travels together," he said. "The coaches, the people around it, just the team, being a part of a team. That was the biggest motivation for me to switch to the USA team," said Lahna.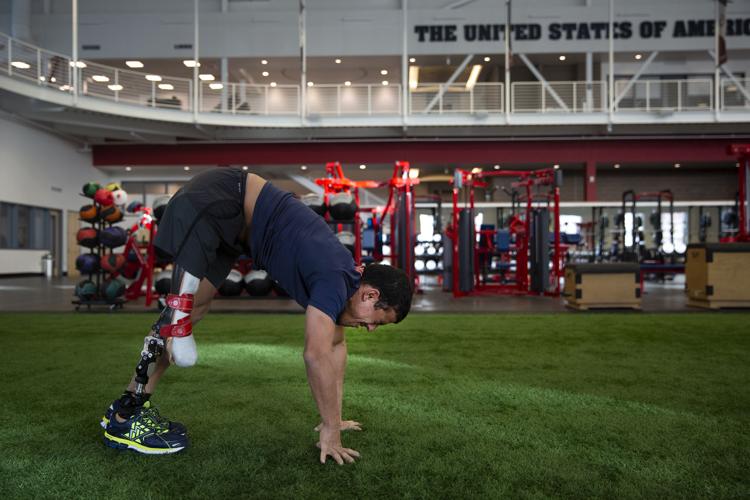 In January, he moved to Colorado Springs and became a member of the USA Paratriathlon Resident Athlete Program at the U.S. Olympic Training Center.
However, the PT2 classification in paratriathlon was removed from the Tokyo 2020 program, but he stuck with his commitment to the USA team.
"We moved here. There was just no way that we could back off from this and give up this dream. With my wife and a lot of advice from the triathlon teammates, we tried to come up with my strength, which was cycling, to join the U.S Para-cycling team and give it a shot," he said.
Lahna's first track race came in the U.S. Paralympics Track Cycling National Championships, held last weekend, Dec. 8 and 9, in Colorado Springs. He emerged as one of 18 national champions and set a world record in the men's C2 flying 200-meter time trial, finishing in a time of 13.411 seconds.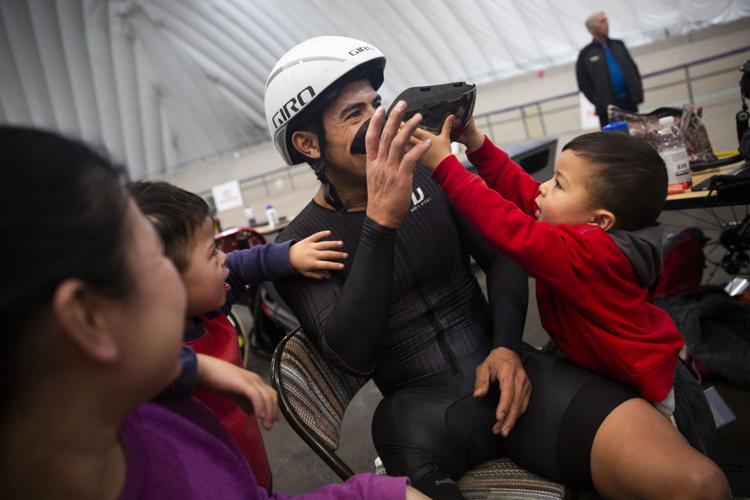 The results do not qualify him for Tokyo just yet. But that triumph, combined with his newfound thrill for Para-cycling, will propel him on a fast track to compete for a spot on Team USA in Tokyo 2020.
"I want to hopefully show that I have the talent and I have what it takes to race for the USA in Tokyo 2020."