Former El Paso County sheriff's Deputy Steven D'Agostino was sentenced Wednesday to six years in prison for smuggling methamphetamine into the jail.
Among those who spoke at D'Agostino's sentencing was Sheriff Bill Elder, who told the court he is saddened by the crime and will offer no support to his former employee.
According to the arrest affidavit, D'Agostino, 35, arranged meetings with inmates' associates to pick up the drugs concealed in food. Then he would bring the food into the jail and distribute the drugs to inmates — collecting $1,500 for each exchange.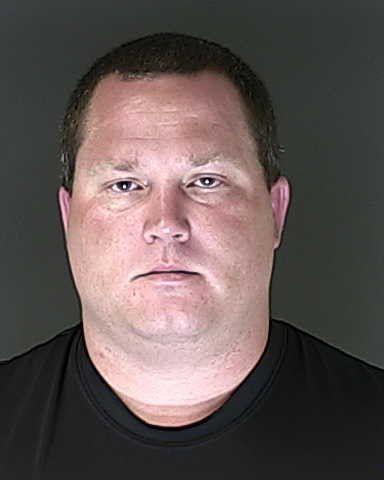 The day he was arrested, a woman dropped off a chicken meal from KFC for D'Agostino, and investigators found a blue balloon containing 7.5 grams of methamphetamine in the mashed potatoes, the affidavit says.
D'Agostino was hired in March 2013 and fired after his arrest.