Richard Hanes was an expectant father, recent law school grad and new face in the Colorado Springs office of District Attorney Leo Rector in September 1960, when his work day intersected with one of America's most notorious unsolved cases.
Seven months before, on Feb. 9, the 44-year-old heir to the Coors Brewing empire, Adolph Coors III, had disappeared on his way to work, leaving behind an abandoned, bloodstained car on a country road near his home in Morrison. Investigators pieced together clues and leads, including a typewritten ransom note and sightings of a suspicious bright yellow car, and soon had a prime suspect. The face of California prison escapee Joseph Corbett Jr. went up on FBI Wanted posters nationwide.
But over the spring and summer months, as Corbett's trail grew cold, it became clear the crime committed most likely was murder and the case — which sparked the largest manhunt since the Lindbergh baby kidnapping — desperately needed a break.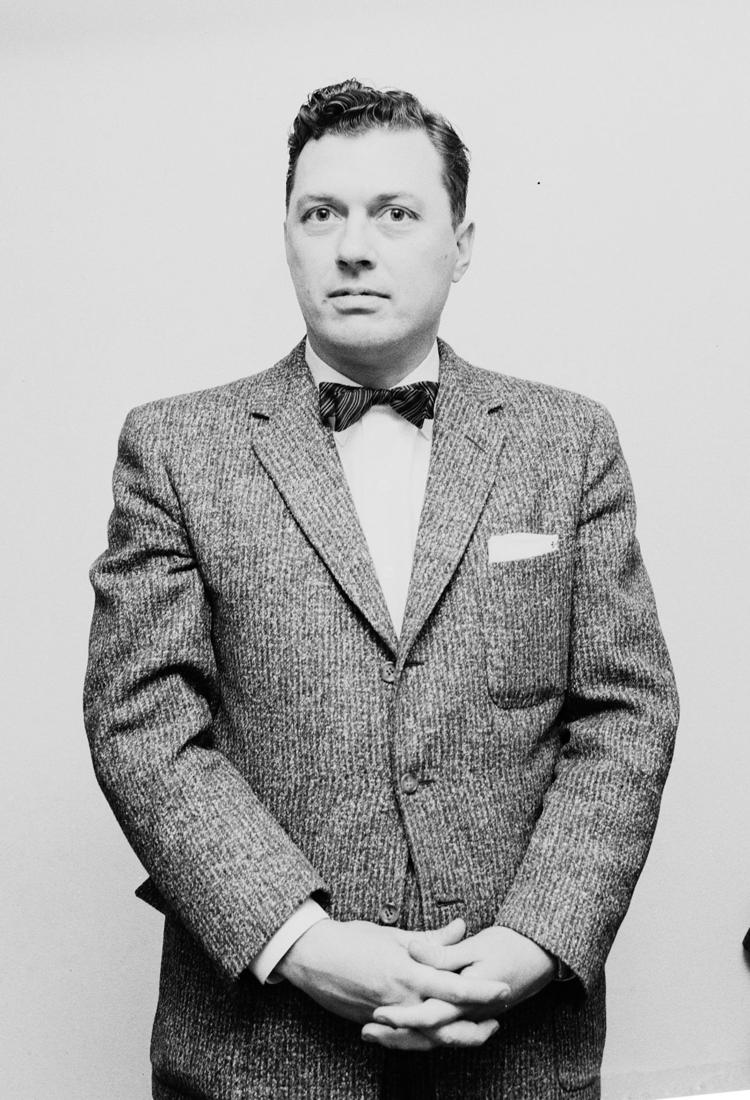 That break came around lunchtime on Sept. 15, when the phone rang at the Springs' office of Colorado's Fourth Judicial District, which was made up of El Paso, Teller and Douglas counties.
Human remains had been found in a backwoods dump site near Sedalia, about 25 miles south of Denver and not far from where hikers had discovered discarded clothing, with a key ring bearing the brewing scion's initials, earlier that week.
A colleague "ran through the office, saying 'They found Coors!' " recalled Hanes, who is still in private practice in the Springs.
Hanes' boss wanted to get to the scene before tampering of evidence could occur, so the DA and his assistants piled into cars and hit the road.
"We drove up to Castle Rock just as fast as we could," Hanes said. "Then we went west of Castle Rock, up into the hills and hiked up a small mountain, and we saw the body … or what was left of it."
The remains were badly decomposed and had been scavenged by animals, but Rector and his team saw a jacket, with what looked to be bullet holes. They also saw a skull.
"Leo looked over the scene and thought, probably, this is Coors," Hanes said.
The skull was placed in a box, which was handed over to Hanes.
"Leo said to me, 'You take the skull down to the dentist in Castle Rock" where records were kept that could confirm the victim's identity, said Hanes, who recalls carrying the box through the doctor's patient-filled reception room that day.
"There was no other way to get in there than just walk by the people in the waiting room," he said. "But I was the only one who knew what was in that box."
The dentist was able to confirm the remains indeed belonged to the missing heir. News that Coors was dead and his suspected killer at large led to a resurgence in media coverage and attention that resulted in Corbett's capture, after a series of tips led officers to a Vancouver, BC, motor lodge where he surrendered to police on Oct. 29, 1960.
Though he later would maintain his innocence, Corbett reportedly told authorities at the time of his arrest, "I give up. I'm the man you want."
Corbett was convicted of first-degree murder and sentenced to life in prison on March 19, 1961. He ended up serving less than 20 years. After his parole in December, 1980, he lived for decades in reclusion and relative anonymity before returning to the darklight after taking his own life, in his southwest Denver apartment, on Aug. 24, 2009.
Hanes' involvement in the case effectively ended with that grim September mission 59 years ago. The day now lives on in his memory for other — better— reasons.
"One of the kind of amusing parts of the whole thing was that back then, I called my wife to tell her I would probably be late getting home because we were going to go to Castle Rock. And she said, 'Well, I'm about to have this baby.' I said, 'Hang on, I'll be back," Hanes recalled.
When Hanes finally returned home that night, his wife, Kay, was actively in labor and "pretty anxious."
"She said, 'We have to get to the hospital right away,' " said Hanes.
They drove to the hospital, and the couple's oldest son was born 30 minutes later.