Tucked inside the Front Range mountains, just three miles south of the town of Florissant, sits a jewel of the paleontology world: Florissant Fossil Beds National Monument.
One of the world's richest deposits for diverse fossils, the park serves as a testament to the arduous battle scientists endured 50 years ago when they fought to preserve the land.
In 1969, a grassroots group of scientists and citizens banded together to hire a lawyer who would fight to keep the fossil-rich grounds from becoming a housing development. The group even obtained a 30-day restraining order to block developers until Congress could officially establish the area as a national monument.
Across its nearly 6,000 acres are massive petrified stumps of redwood trees and small fossils of insects, spiders, fish, leaves, birds, mammals, cones and seeds. The fossils are from the late Eocene Epoch, about 34 million years ago.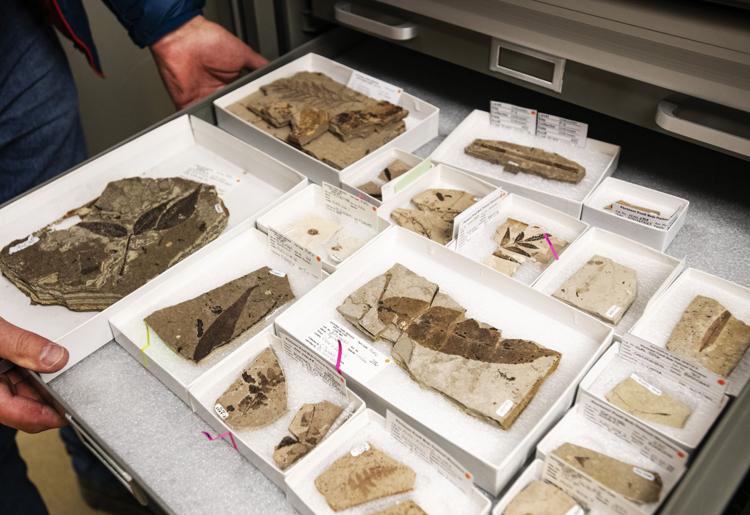 On Saturday morning, the national park celebrated its 50th anniversary with speakers, scientists, county leaders, even a sing-a-long guitar tribute featuring the youth campers from Fountain-Fort Carson School District 8. Dozens of people listened to speakers talk about the park's significance, specifically how the unique fossils found there contribute to groundbreaking science.
The Florissant park has been home to cutting edge strides in fossil research, as well as in influencing museum best practices, said Dena Smith from the National Science Foundation.
"We know that preserving places like Florissant provides us with connections to understanding our past," said Herb Meyer, a paleontologist at the park who has contributed to the field's modern day research methods.
"We really exemplify from here what we can do in North America and in the United States in preserving geological resources," Meyer said.
The national monument sees more than 70,000 visitors a year.