The mood was joyous as the first 30 people in Colorado Springs, all UCHealth hospital workers, received their COVID-19 vaccines Monday, marking what many hope will be a pivot toward recovery for the community. 
Colorado Springs Receives First COVID-19 Vaccines
121420-news-vaccine 01.JPG
Updated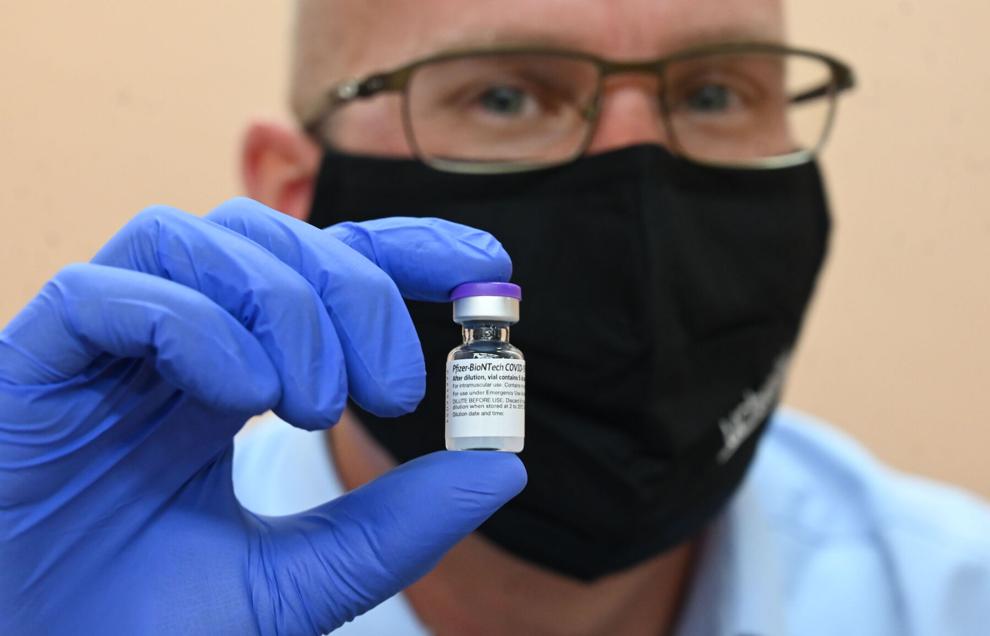 121420-news-vaccine 02.JPG
Updated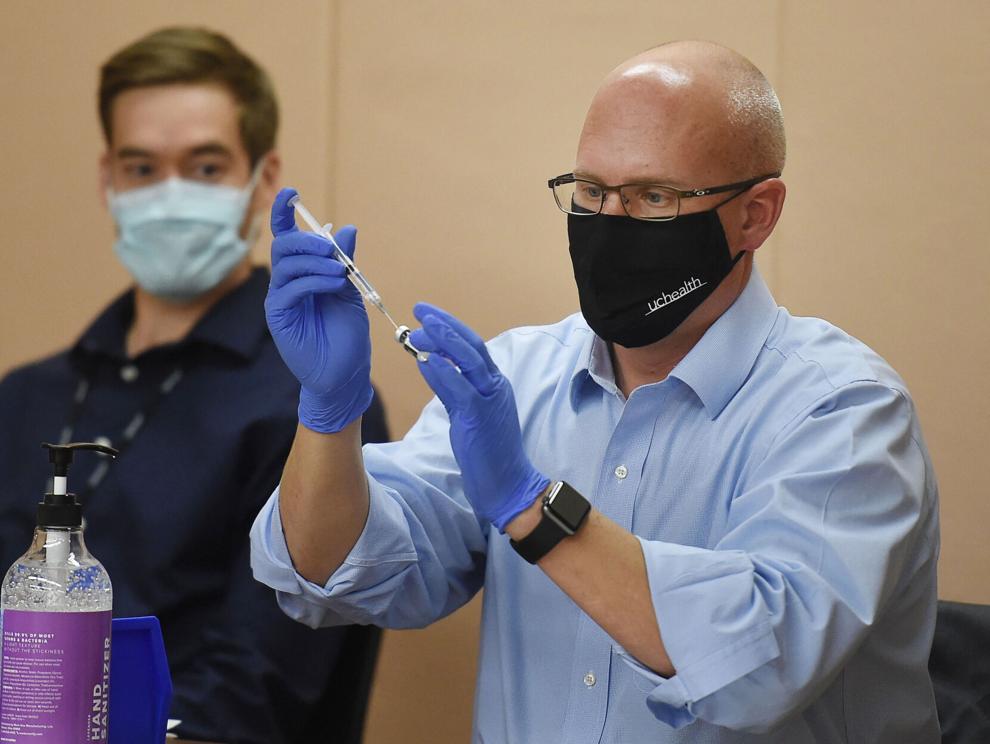 121420-news-vaccine 03.JPG
Updated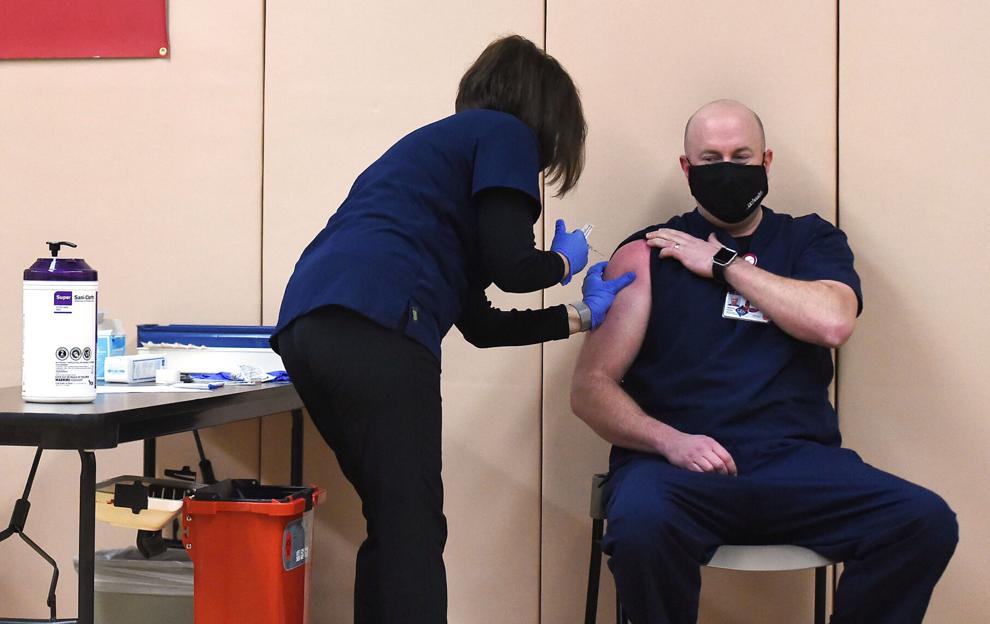 121420-news-vaccine 04.JPG
Updated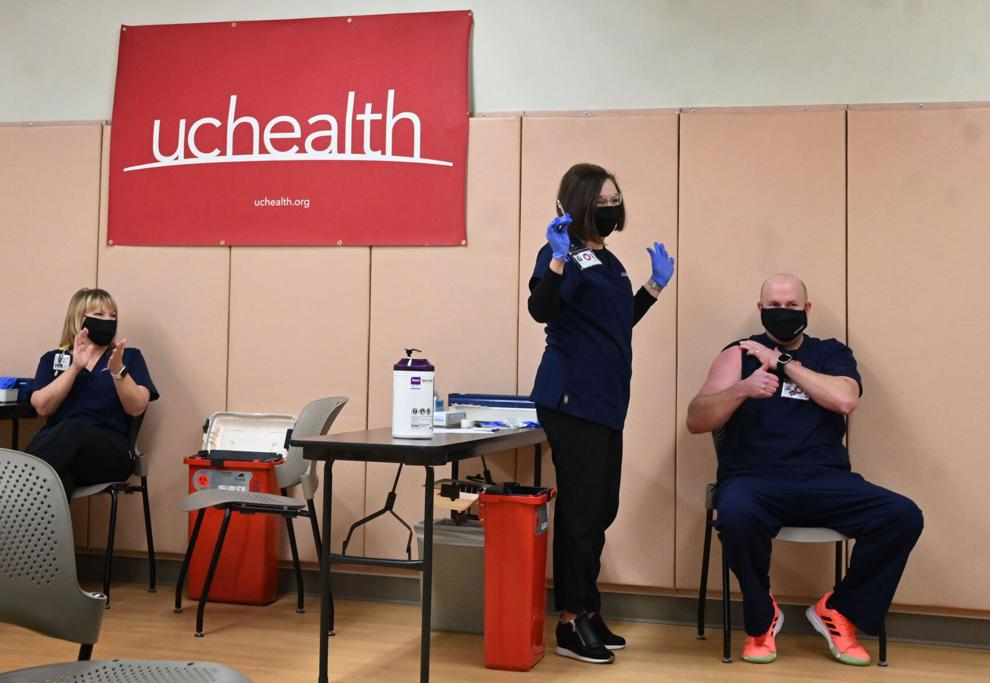 121420-news-vaccine 05.JPG
Updated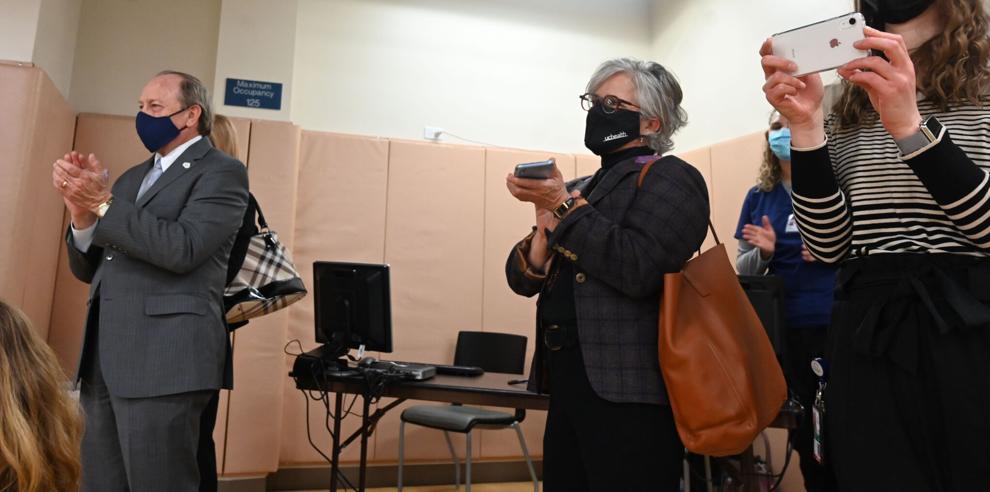 121420-news-vaccine 06.JPG
Updated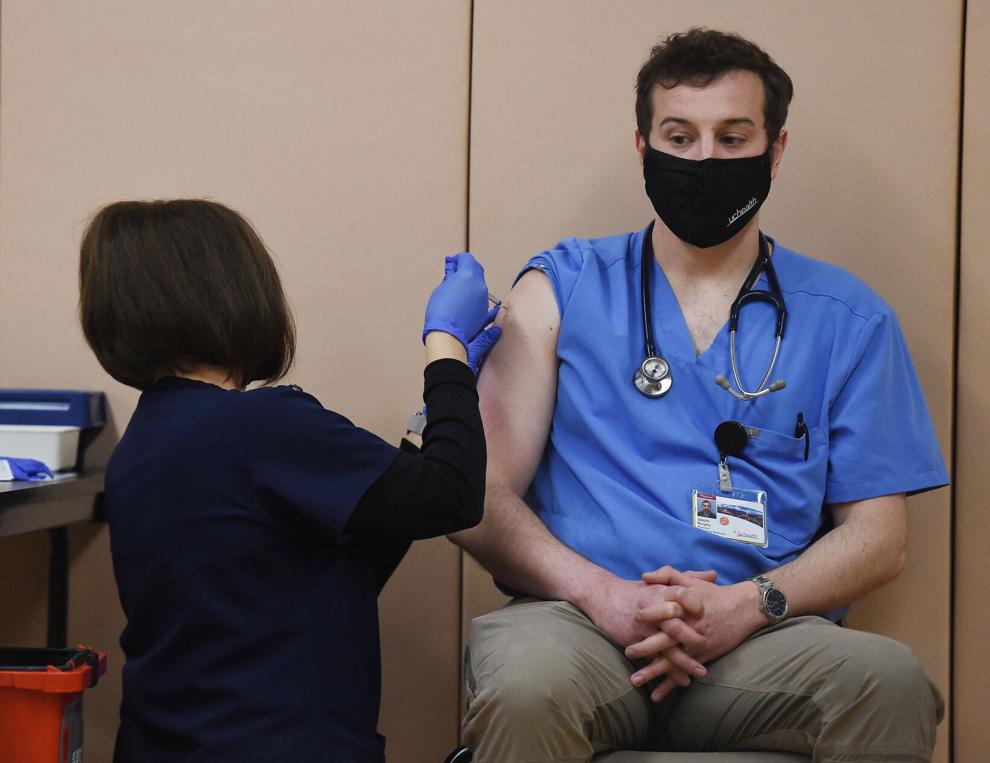 121420-news-vaccine 07.JPG
Updated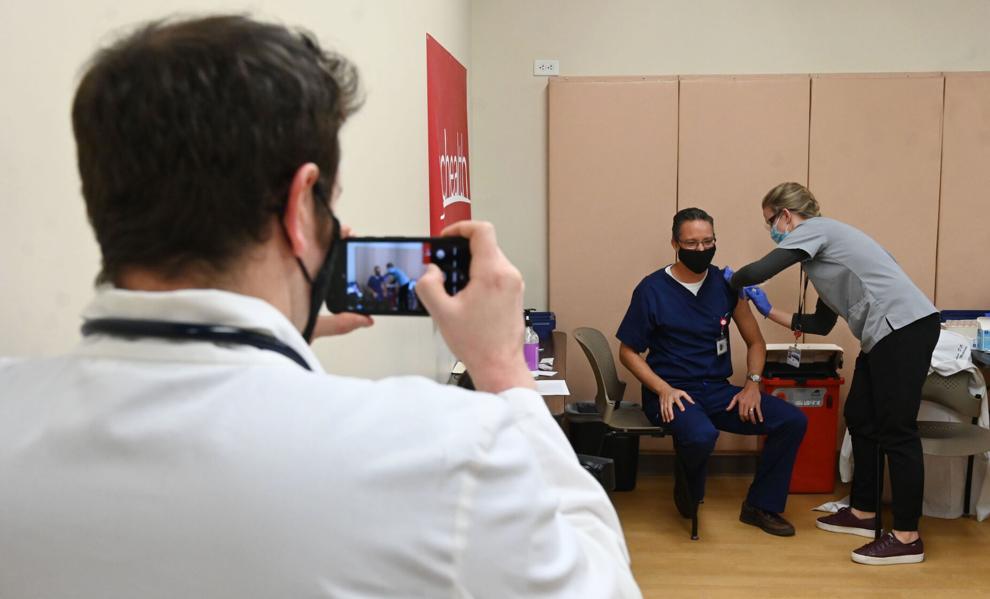 121420-news-vaccine 08.JPG
Updated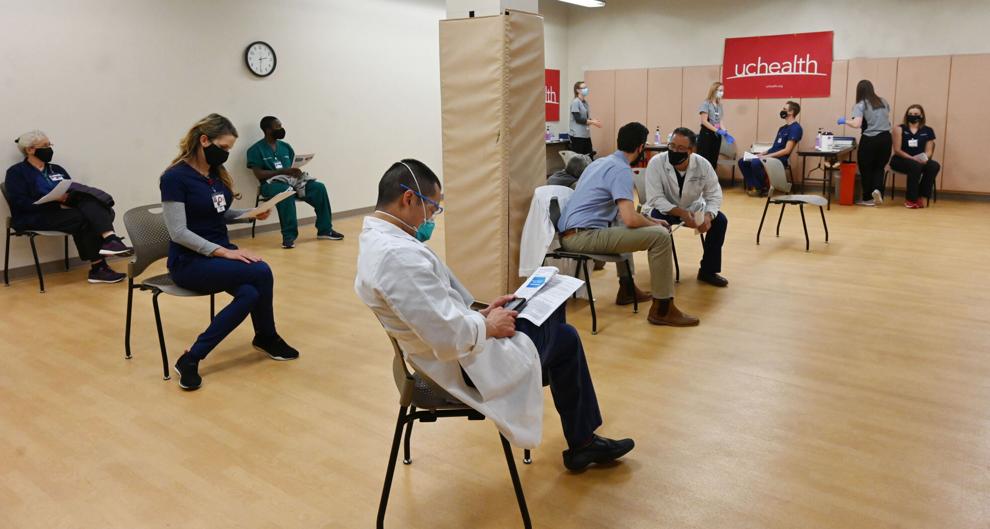 121420-news-vaccine 09.JPG
Updated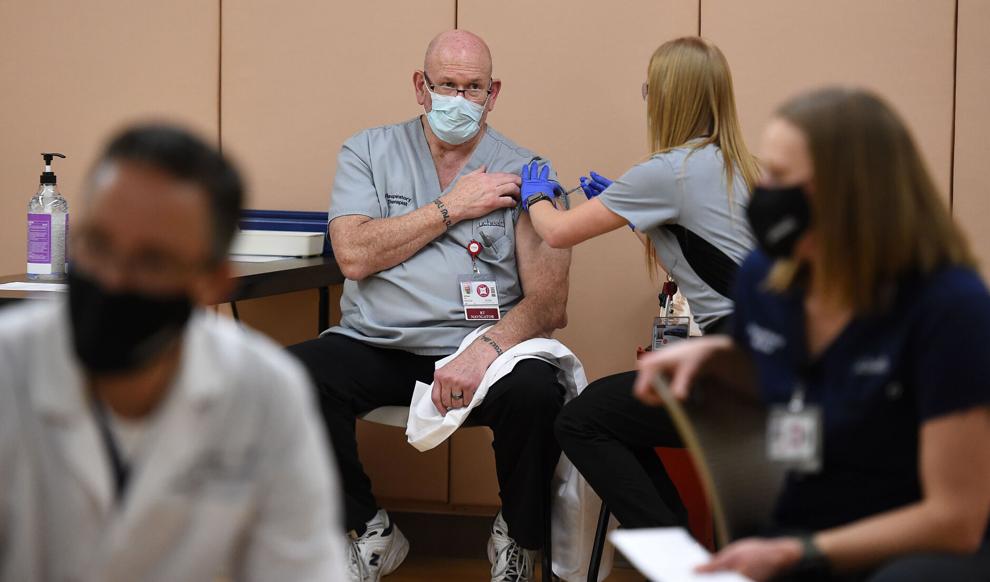 121420-news-vaccine 10.JPG
Updated
Registered nurse Jeremy Hulsker was the first to get the vaccine at the Memorial Administrative Center as part of a "dry run" ahead of vaccine clinics for hospital workers that will start Wednesday, said Merle Taylor, chief operating officer at the UCHealth Memorial Health System. 
While Hulsker said he was a bit nervous last night, he was excited to get vaccinated and wanted to be a role model for the community. 
"As I tell the people in the emergency department, I would never ask you to do anything I wouldn't do myself, " said Hulsker, whose injection was met with applause from those in the room. 
Hulsker is one of 3,900 UCHealth hospital workers expected to get vaccinated following the arrival of the first vaccine shipment in Colorado Springs. The hospital system is vaccinating those with the most contact with COVID-19 patients first, such as doctors, nurses, respiratory therapists and environmental services workers, and those who clean rooms. The vaccinations will reach more than half of the 6,000 UCHealth employees in the region, Taylor said.
Penrose-St. Francis Health Services is expected to receive 1,950 doses from the initial shipment of Pfizer's vaccines. 
The vaccinations are arriving around the same time the community had expected to see the post-Thanksgiving surge in COVID-19 cases and hospitalizations. However, local cases are plateauing and there has been a slight decrease in hospitalizations, El Paso County Public Health data show. 
The slowdown was noticeable over the weekend and came as a relief to those working in the UCHealth Intensive Care Unit, especially for many who are not as afraid of getting the disease themselves as being unable to care for all their patients, said Dr. Christopher Merrick, who works with many COVID-19 patients. 
"When we start to see this negative inflection, that's really reassuring that 'OK we can handle this,'" he said. 
Despite the slowdown, COVID-19 patients are part of a "new normal" for the ICU workers that is taking a huge toll physically and emotionally on workers, said ICU registered nurse Rachel Merling. 
"Any one of these patients would be an example of one of our sickest patients ever a year ago," she said. 
The stress of the work is showing up in sleepless nights, the need for antidepressants and seeking help through UCHealth's employee assistance program for some staff members, said Cindy Ramberg, a registered ICU nurse. 
El Paso County Public Health Medical Director Robin Johnson noted while the plateauing of cases and the arrival of vaccines are all hopeful signs, the community cannot stop wearing masks and social distancing during upcoming Christmas and New Year's celebrations. 
"This is the time to really stay the course," she said.