For the second time in five months, firefighters battled a blaze at a longtime pub in Colorado Springs Tuesday afternoon.
Johnny's Navajo Hogan, located at 2817 N. Nevada Ave., sustained "severe damage" from a fire that investigators believe was caused by a homeless person's "warming fire," according to department spokesman Capt. Mike Smaldino.
A video from the fire department showed smoke pouring from the rear area of the bar, and red and orange flames climbing toward the roof of the structure.
Northbound Nevada Avenue was closed for several hours while crews fought the fire, assessed the damage, and investigated the cause, officials said.
No injuries were reported, Smaldino said.
A fixture in Colorado Springs for decades, Johnny's Navajo Hogan opened in 1935, according to its website. It was placed on the National Register of Historic Places in 1990.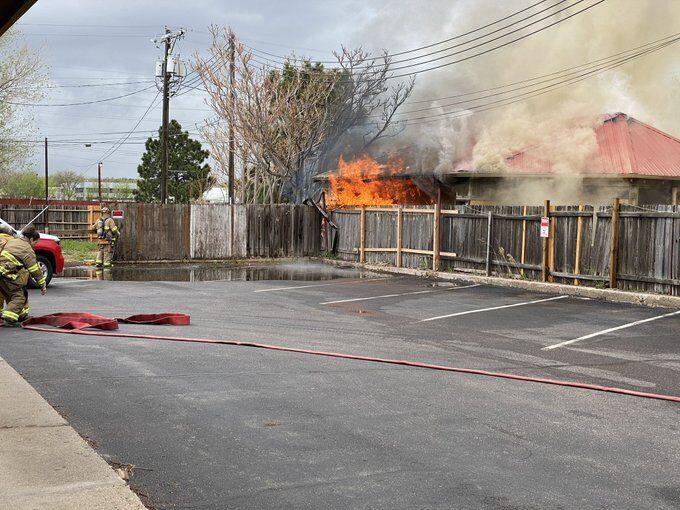 In January, a fire broke out in the basement of the Navajo Hogan. Two employees arrived at the bar and smelled smoke, fire department spokesman Mike Smaldino said. The workers found smoke and flames in the downstairs laundry and fought the blaze with a fire extinguisher. When they were unable to squelch the fire they ran outside and called 9-1-1.
Firefighters eventually extinguished the fire, which was relegated to the laundry room although there was extensive smoke damage throughout the building. Investigators traced the origin of the January fire to a malfunction in the dryer and have classified the fire as accidental, Smaldino said.
More information will be added as it becomes available.