The FBI is investigating whether the former CEO of a Colorado Springs halfway house program stole more than $1 million from the nonprofit, which contracts with the state and El Paso County to house and rehabilitate felons, according to police reports and interviews.
ComCor officials alleged to Colorado Springs police that Sean McDougall siphoned away money from the sale of a vacant building owned by the firm, double paid himself, racked up excessive personal business expenses and leased property back to the halfway house program that he owned in Pennsylvania, records show.
The FBI and IRS took the criminal investigation over from Colorado Springs police in May 2019, a police report states.
ComCor paid McDougall's Pennsylvania-based management consulting firm $414,560 in 2018 while also paying him $72,743 as CEO of ComCor that same year, according to the nonprofit's tax filing for that year.
Internal communications reviewed by The Gazette suggest El Paso County and Colorado officials looked the other way as problems at the halfway house began to accumulate and as alleged fraud festered.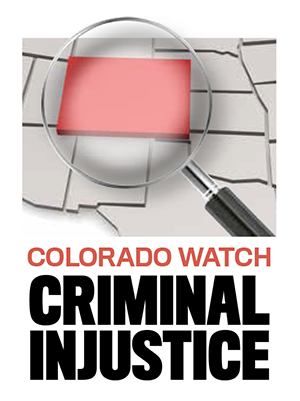 Those emails and memorandums suggest the public officials acted leniently toward ComCor despite scathing program audits in part because they feared cracking down would result in less competition in the halfway house industry, which increasingly is becoming dominated by private, for-profit prison providers.
ComCor generated nearly $10.8 million in revenue in 2018, according to the latest tax filing available. About 60% of the revenue came from contracting with the state and El Paso County. Another 16% of the revenue came from monthly fees the offenders are required to pay for housing and other services, such as drug tests.
Amy Meyer, a spokeswoman for the FBI in Colorado, declined to confirm or deny the existence of an investigation. Officials with El Paso County said the FBI is investigating, declining to release documents related to the investigation due to its ongoing status.
An official with ComCor confirmed that an FBI case remains open.
McDougall, 53, now living in Newtown Square, Pa., did not respond to telephone calls and emails seeking comment and also did not respond to messages sent to one of his family members. ComCor's Board of Directors fired him last year.
ComCor hired McDougall as a consultant in 2017 to help clean up the nonprofit following audits from the Colorado Department of Corrections, the Colorado Department of Public Safety and the El Paso County Community Corrections Department. Those audits found that the program failed to follow state rules that required it to report to state officials on two overdose deaths of offenders housed at ComCor and failed to adequately investigate rape allegations by residents.
Two female residents in August 2016 claimed they had been raped by male residents, with one saying her assailant had left her pregnant and had assaulted her at gunpoint at the hotel where she worked. The other female resident said she was raped by a male resident while drinking alcohol away from the ComCor facility. A police report shows ComCor confiscated as evidence her cellphone, which contained text messages about the allegations between her and her alleged assailant, but ComCor failed to keep the cellphone secure, and the accuser later erased the texts.
The female offenders later recanted, but records show that El Paso County officials believed they might have done so because the women feared ComCor might target them for return to prison for violating program rules. No criminal charges were filed.
An El Paso County memorandum reviewed by The Gazette shows at least one worker in the El Paso County Community Corrections Department feared the county had been negligent in its oversight of ComCor. The memo from Maurice Motley noted that his supervisors appeared to be appeasing ComCor instead of holding the program to stringent standards. His memo listed a litany of problems: squalid conditions, drug overdoses, females assaulted and staff complicity in false urinalysis drug tests and sexual misconduct. In one instance, a female resident was assigned and housed in a room designated for males.
"Allowing these types of things to happen in this community does not ensure a safe, secure, resilient or healthy community," his memo concluded. "When do we stop and realize these are not just clients on a piece of paper but people that should be given a fair chance at reintegration and the fact that this responsibility falls on this office?"
Despite those concerns, El Paso County and the Colorado Department of Public Safety continued contracting with ComCor.
In 2017, the ComCor board turned to McDougall, who had a history of running community corrections programs in Pennsylvania, with hopes he could fix the troubled program. The board hired his consulting firm, Actus Management, to provide advice.
McDougall would go on to hire Gerald McCormac from El Paso County's Community Corrections Department to become ComCor's chief operating officer, and Motley, to become a ComCor manager. Both have since left ComCor.
One internal ComCor memorandum obtained by The Gazette shows Glenn Tapia, then the state's manager of community corrections programs, which oversees halfway house compliance with state regulations, had high hopes for ComCor under McDougall. The 2018 memo written by McCormac for ComCor officials recounts a telephone conversation he had with Tapia, then the state's top community corrections official.
Tapia advised that despite a recent damaging state audit, he still wanted ComCor to stabilize and grow its programming to other areas of the state, according to McCormac's account. McCormac relayed in the memo that Tapia told him he continued to support ComCor in part because he feared the halfway houses in the state would become dominated by Boca Raton, Fla.,-based GEO Group and Nashville, Tenn.-based CoreCivic, private prison providers, without ComCor, the nonprofit, in the mix.
McCormac said in the memo that Tapia also told him that he had leaned on El Paso County officials to stop taking "cheap shots" at ComCor and asked the officials to strive to work more collaboratively with ComCor.
"In all, it seems that Glenn (Tapia) is trying to position us to be the state's 'go-to' community corrections agency moving forward," the memo concludes. Tapia has since moved on to a new role as director of probation services for the Colorado court administrator's office. 
Within a couple of years, McDougall's tenure with ComCor soured, records show. A 37-page police report obtained by The Gazette through the Colorado Open Records Act shows that Linda Bahrami, the finance director for ComCor, alerted Colorado Springs police in January 2019 to alleged financial fraud by McDougall, who at that time was still ComCor's CEO.
"This guy is clearly feathering his nest and clearly profiteering from the nonprofit with 'exorbitant fees' and all his living expenses," the police report documented Bahrami as telling police.
She said she was concerned that McDougall had appointed himself as CEO even though he had been hired to act solely as a consultant.
While taking over the CEO position, McDougall successfully evaded compliance with ComCor's required reference and fingerprint checks, which would have revealed a history of bad check charges in Pennsylvania and a string of federal and state liens for nonpayment of taxes, she further alleged to police.
Weston Thomas, a member of the ComCor Board of Directors, joined Bahrami later in January 2019 in describing to Colorado Springs police an alleged scheme McDougall perpetrated that revolved around the sale of a vacant bank building ComCor owned on Kelly Johnson Boulevard to a Realtor, Joyce Heffner-Williams, according to the police report.
Heffner-Williams bought the property from ComCor in 2017 with a $1.45 million promissory note in which she agreed to make monthly payments of $8,429.17 until February, at which time the entire principal would come due, according to the police report.
But McDougall went on to sell the promissory note to himself at a drastically reduced amount, Thomas and Bahrami alleged to police. They said he then used the promissory note as collateral to obtain a $636,083 loan, the proceeds of which he deposited into a bank account he set up and had sole control of in Pennsylvania.
The interest payments Heffner-Williams was making stopped going to ComCor and instead went to pay off the loan and to make additional deposits into the bank account McDougall controlled in Pennsylvania, they alleged.
Five months after taking out the loan, McDougall sold the promissory note again, this time for $1.16 million, generating a $488,396.49 profit that went into the Pennsylvania banking account he controlled after paying off the loan, the police report alleges.
Bahrami told police that she had investigated and found that a personal residence in Pennsylvania owned by McDougall, assessed at $1.4 million in value, was slated for foreclosure sale, but the foreclosure was canceled and the debt settled shortly after the suspicious promissory note transactions.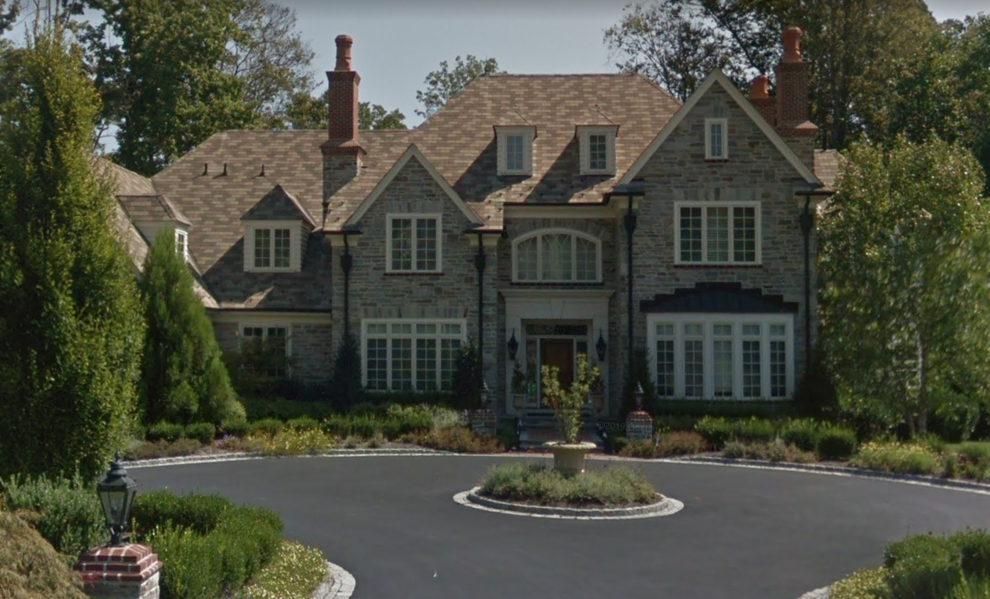 ComCor's Board of Directors never approved sales of the promissory note, the police report stated. It added that McDougall did not have the authority to sell ComCor assets to himself at a reduced rate.
Heffner-Williams, in an interview with The Gazette, confirmed that law enforcement officials contacted her in April 2019 and asked her to provide details of how she made her promissory note payments. She denied knowing anything about McDougall's alleged sales of the promissory note and maintained that her purchase of the property had been proper.
The finance director, Bahrami, and a ComCor payroll associate, Robyn Kilanowslki, also met with police in January 2019 to detail what they termed "egregious" business expenses and purchases by McDougall, and to alert the police to renovations to ComCor property that the nonprofit's board had never authorized. The board eventually put a halt to those renovations because ComCor could not afford them.
The questionable expenses include McDougall billing ComCor for lessons to obtain a pilot's license, company cars, an apartment he rented in Colorado Springs and numerous other unaccounted expenses, according to one former ComCor official. Internal ComCor emails obtained by The Gazette also show that after McDougall's firing, ComCor officials could not locate three company vehicles, including a Jeep McDougall drove.
In statements to police, Bahrami further alleged that McDougall also funneled a $200,000 personal check through ComCor, and then had money wired out on his behalf. At the time he told ComCor employees it was for the purchase of property for the program, but Bahrami said that when she investigated she found the property in question was owned by McDougall, raising concerns that McDougall was using the nonprofit to launder money.
McDougall also allegedly indebted ComCor for $25,000 a month by inking a 10-year lease with the program for property he owned in Pennsylvania that was not producing any revenue for ComCor, according to the police report. He also billed ComCor for architectural improvements to properties he owned, the report further alleges.
ComCor's board has hired a new CEO, Mark Wester, who said he is trying to correct past issues. He declined further comment, stating: "It is ComCor's policy not to comment on pending legal matters, so we will not be able to comment on Mr. McDougall at this time."
Christine Burns, a manager in the county's Community Corrections Department, and Katie Ruske, the program manager for community corrections at the Colorado Division of Criminal Justice, said they were aware McDougall was fired but had not investigated the details of his alleged fraud, deferring to the ComCor board to handle the matter.
"The county promptly responds to concerns expressed by ComCor staff, clients and citizens as it relates to our contract with ComCor," Burns said in an email, stressing that the county's oversight has triggered state performance audits. "The ComCor Board of Directors are responsible for the oversight of staff and internal financial operations."
Meanwhile, another state audit in the spring of 2019 in the wake of McDougall's firing found ongoing problems at ComCor, ranging from rampant drug use by residents to poor monitoring practices and mass defections of employees.
"The fact that the current limited scope audit identified substantially similar issues as the previous audit indicates strongly that these internal cultural and organizational issues are still prevalent," the Colorado Division of Criminal Justice warned in the letter. "Indeed, during this most recent audit, auditors noted increased discord and factionalism among staff and units. Again, we caution you not to assume that an administration change alone will correct these issues and we hope to see a more comprehensive change."
Issues have continued to accumulate.
In August, Colorado Springs police were called in to investigate additional allegations that a ComCor supervisor sexually assaulted female residents at ComCor and targeted them for sexual favors. This year, the facility had to tackle a new issue when a female resident housed there contracted COVID-19.
The county now has ComCor on a corrective action plan. Wester, the CEO, said ComCor is making improvements required under that plan.