A judge on Wednesday ended a three-day tug of war over an El Paso County slaying victim's remains.
The body of shooting victim Courtney Jackson, 42, had been held at the El Paso County Coroner's Office under court order since Monday, when attorneys for her husband, Thomas Harry Jackson, who's accused of killing her, asked to have it examined by private forensic experts.
At an emergency hearing Wednesday, 4th Judicial District Judge Michael McHenry denied the request and lifted the court order — a grim victory for the woman's mother, who tearfully pleaded for the body's release to a funeral home.
"I feel that Courtney has been through enough," she told the court in a strained voice. "I want to take my daughter and bury her."
She said she wanted the victim's 9-year-old daughter to be able to pay her respects to her mother and "to know how much (her mother) loved her."
McHenry also granted a motion by prosecutors to lift a sealing order on Jackson's arrest affidavit. In it, authorities allege that Jackson shot his wife and tried to pass it off as suicide after she threatened to leave him and took steps to block his access to shared financial accounts containing upward of $400,000.
Jackson, 45, called 911 on Oct. 9 claiming his wife was threatening suicide in their home in the 10400 block of Mount Wilson Place, east of Colorado Springs. He reported that she shot herself during the course of the phone call.
But no gunshots were heard during the call, and medical examiners concluded either of the gunshot wounds to her head would have been fatal.
Although Courtney Jackson was found dead on the bathroom floor, there were "signs of violence in multiple rooms of the home," including the master bedroom, where a spent casing was found 17 feet from her body, the arrest affidavit states. Blood stains on the soles of her feet and coagulated blood on the bedspread suggested she had been moved, the document says.
Her autopsy was conducted and the body was being transferred to a funeral home when the defendant's attorney, John Scorsine of Colorado Springs, sought an order that it be held for examination. The judge granted the request pending Wednesday's hearing.
In asking for access to the remains, Scorsine said the defense wanted to make a visual examination to make sure the Coroner's Office thoroughly tested the body. If Courtney Jackson's remains were cremated, as she had wanted, any evidence of missteps would be forever lost, he argued.
Prosecutor Martha McKinney called the request an "affront" to the dignity of the victim and her family.
In denying the motion, the judge said the defense failed to establish a reason they couldn't trust the results of the autopsy.
McHenry said he would consider holding a body for review only if the defense had evidence of an oversight or if the Coroner's Office had received scrutiny for mishandling evidence, an allegation lodged in some jurisdictions across the United States.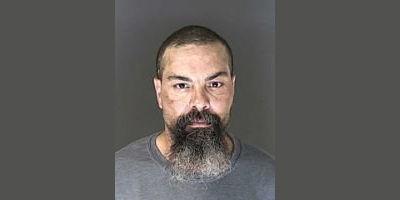 Thomas Jackson, who wasn't present for the hearing, remains jailed without bond on suspicion of first-degree murder.
He is scheduled to make a first appearance Tuesday, at which time formal charges could be filed.