A double-amputee who climbed the Manitou Incline and summited Pikes Peak was arrested Tuesday for allegedly driving while drunk and assaulting an AMR medic, arrest records show.
Mandy Horvath, 25, faces charges of second-degree assault — a Class 4 felony— and two DUI misdemeanors. She previously had been arrested twice this year on suspicion of driving under the influence, in February and nine days after her Pikes Peak climb in June.
Horvath declined to comment on the arrest.
According to the arrest affidavit, a man followed Horvath as she drove from the 7000 block of Union Blvd., about 2:30 a.m. Tuesday "to make sure she made it home." The man waved down a passing police officer after Horvath drove into a curb, the affidavit stated.
The officer said in the affidavit that Horvath's breath smelled of alcohol, she slurred her words and couldn't complete sentences.
Horvath refused to cooperate with an AMR medic and slapped him in the face, police said.
Court records show that she posted a $10,000 bail Wednesday. Her first appearance is scheduled for Aug. 27.
Horvath earned international acclaim in April when she become the first known female double amputee to ascend the Manitou Incline, the former narrow gauge railroad that rises more than 2,000 feet in less than a mile.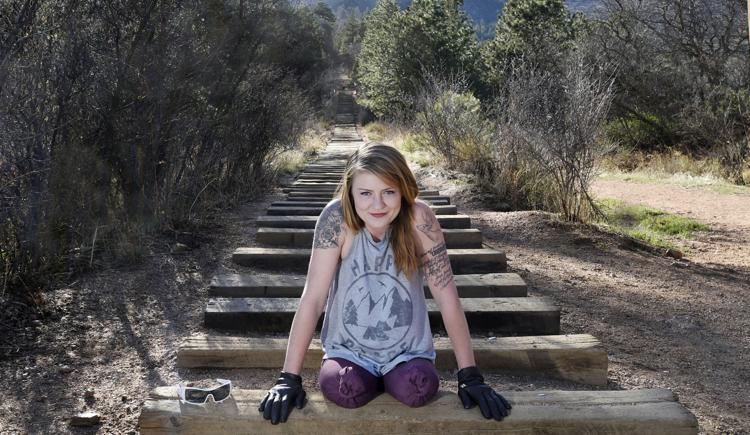 In an interview in June, Horvath told The Gazette that she was slipped a date rape drug at a bar in 2014 and has no memory of how she came to awaken on train tracks, her legs crushed by a locomotive.
She said she still suffers from post-traumatic stress disorder.
Twitter: @lizmforster Phone: 636-0193