Editor's note: This is part 4 of The Gazette's 4-part "Shattered Lives" series on domestic violence in El Paso County.
Karyn Ragsdale Lorbiecki stayed with her abusive husband for nearly 20 years before succumbing to his rage in a shooting, leaving her family feeling "like there's nothing that can be done" to prevent or stop the cycle of domestic violence.
They offered to help Karyn escape Greg Lorbiecki's control, even moving her to a secret apartment at one point, but Karyn always returned to the relationship. After her death, Karyn's family said they found a binder with pamphlets and domestic violence resources she'd collected over the years but never used.
"You can't change their mindset," Karyn's sister-in-law Angie Ragsdale said as she wiped away tears. "There's got to be something else."
While advocates don't agree that victims can't decide on their own to leave an abusive relationship — because many do — they do agree that more needs to be done to protect victims and prevent violence. It's not just about victims leaving, or police arresting away the problem or courts imposing lengthy sentences on offenders, TESSA Executive Director SherryLynn Boyles stressed at her organization's Champions for Change Summit last year.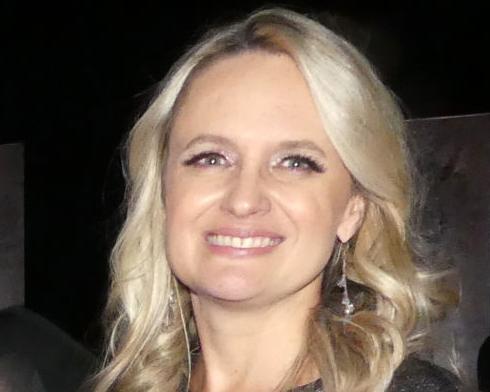 "We have to ask, what is it in our climate, in society, that we can affect to reduce the violence?" Boyles said. "Prevention is focused on changing the conditions that make it possible for violence to happen."
District 20 House Rep. Terri Carver, who sits on the task force's public policy committee with Mina Liebert of El Paso County Public Health, says they are discussing ways to adjust policies or strengthen laws to effect change.
The committee is working to establish a local domestic violence fatality review board to examine tragedies in an effort to learn from them. The board will look at what steps victims might have taken to end the cycle of abuse and ask: what worked, what didn't and why?
Those findings, Carver said, can be used to form better policies or training for professionals who work with domestic violence victims.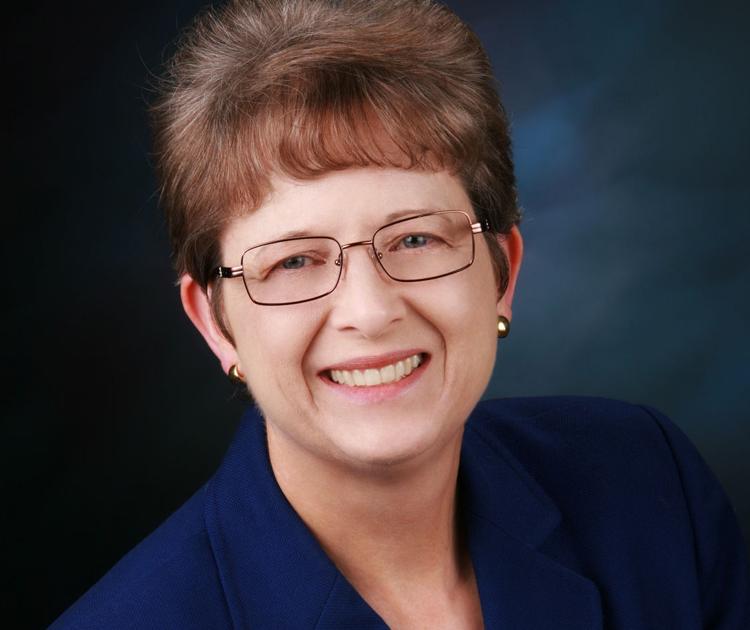 Denver has had a board for more than 20 years, and Gov. John Hickenlooper approved a statewide board last year, but a local board would be better able to identify "opportunities for intervention" within the Colorado Springs network, Carver said. There's no timeline for when the board will be in place.
Another committee, Carver said, has made arrangements for advocates to go into Harrison School District 2 to educate youth about abusive relationships, because some do start at that age or kids could be seeing it at home.
That was one strategy Karyn Lorbiecki's family suggested, but with more teeth. Karyn's teenage daughter told Ragsdale she did have a domestic violence speaker at her school once but the type of abuse covered was at the extreme end of the spectrum; it didn't match what her family had been suffering for years. Ragsdale remembers her niece saying, "I never considered that domestic violence would be tied to my life. It was just the way life was."
But even small steps like those can add up to big change, advocates say. And some changes have already occurred:
• In 2015, the Address Confidentiality Program was created to give survivors of stalking, sexual assault and domestic violence a legal substitute address and mail forwarding to shield their real address from the public, including their offender. The Assessor's Office said the program currently protects 16 people in El Paso County.
• In 2016, the Habitual Domestic Violence Offenders law was passed to increase penalties against any person with three or more prior domestic violence convictions. It elevates an offense from a misdemeanor to a felony and "allows for more stringent punishment when prior punishments haven't worked," Carver said.
• In 2016, strangling someone was made a felony offense, allowing judges to impose stricter penalties, because strangulation is a major indicator that a person may be homicidal, advocates say.
• In 2017, the "No Bail for Stalking and Domestic Violence Offenders" denied bond to certain offenders prior to sentencing. The bill stemmed from the death of Janice Nam, after her convicted stalker Glen Galloway cut his ankle monitor the night before his sentencing and disappeared. He would resurface six months later to kill Nam and another man in a crime spree for which he was sentenced to life in prison in July.
• In 2017, the law requiring certain medical professionals to report suspected injuries from domestic violence was amended to allow some injuries to go unreported if the victim is at least 18 years old and requests confidentiality.
Amy Pohl with Violence Free Colorado, formerly the Colorado Coalition Against Domestic Violence, said the change is important because the mandatory reporting law, despite its good intentions, actually made victims less safe. "We heard from survivors that said they didn't seek medical care because they worried the doctor would have to report the abuse and things would get worse," Pohl said. "They weren't ready (to seek help), didn't have resources in place to leave the relationship. If police got involved before that time, they could be in more danger."
• This year, the state extended its Rape Shield Law to civil cases, barring attorneys from using a victim's prior sexual history against them in court. Carver said the practice previously turned victims away from pursuing compensation for damages.
• A 2018 bill strengthened revenge pornography laws to better prosecute offenders who post or threaten to post pictures or videos of their intimate partner.
"I think that in Colorado we have strong support in both parties to strengthen laws," Carver said.
Yet, gaps must still exist. This year, eight people were killed in suspected domestic violence related incidents in the county: Dionte Harris, Richard Martinez, Michelle Peters, Brandon Watkins, Shakir Cook-Troynel, Candice Jones, Corky Oliver and Courtney Jackson. Some of them had protection orders against their partners. Some were killed over jealousy or affairs. Police killed one man who was holding his girlfriend at gunpoint.
Knowing the number of protections already in place leaves some wondering what more could be done to end domestic violence.
"Think about it in the context of a homicide," said Jeffrey Lindsey, an attorney for the 4th Judicial District. "We aggressively prosecute homicide cases, we routinely win on homicide cases and people go to prison for their lifetime or close to their lifetime, and murders still happen. So, I guess, what's going to stop crime ever from happening?"
Be aware
It can't just be up to police and courts to hold domestic violence offenders accountable, Pohl said. The community can also play a part by paying attention to the actions of those around them.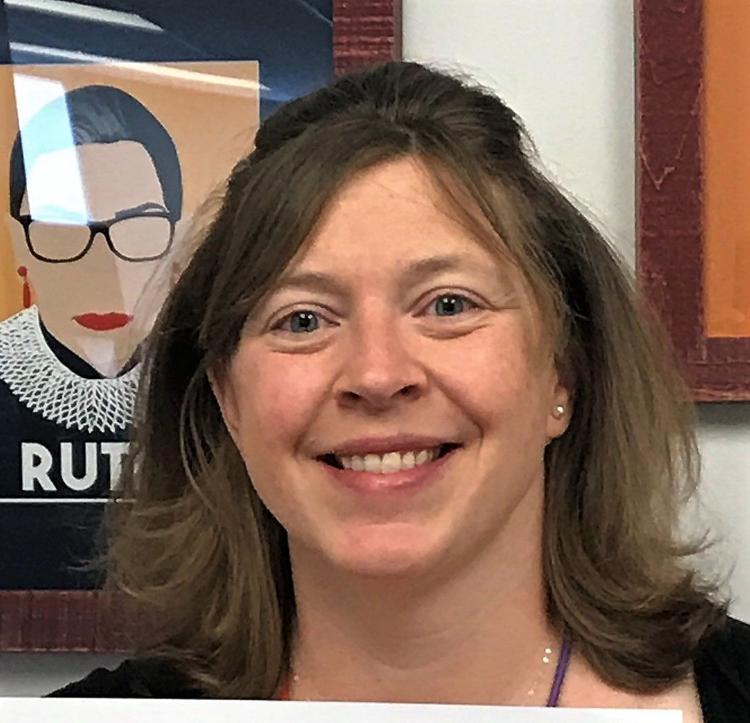 Maybe a guy grabs a woman's arm a little too hard in the grocery store, or maybe a woman threatens to hurt her partner with a weapon. Those are instances where members of the community can step in and ask if help is needed, separate the two, or, at the very least, let the offender know that someone is watching, Pohl said.
Domestic violence thrives in secrecy, so intervention is the real key to prevention, she said.
"If we want to prevent incidents of domestic violence, we as a community have to stand up and say we're not going to tolerate this any longer," Pohl said.
Educate
What does domestic violence look like? What are the penalties for violations? What resources are available for victims or offenders?
Domestic violence can be counter-intuitive to the average person, making it hard to recognize or understand, 30-year domestic violence educator and victim rights' champion Jean McAllister said. Abuse can be so much more than physical; it can be limiting a person's access to friends or family or a phone, verbal threats or cutting off financial resources.
People need to be able to spot the early warning signs before it escalates to violence, she said. They also need to have a better understanding of how offenders behave — it's easy to think the violence will stop if a protection order is issued, if police make an arrest or if victims leave, but that's not necessarily true.
"For the most dangerous batterers, they won't stop," McAllister said.
Taking those steps to protect themselves can also be dangerous for victims.
"It's not uncommon that families think, 'If she'd just leave she'd be safe," but the reality is that's not true, it's actually the opposite. She's more likely to be hurt when she leaves," McAllister said.
Research has shown that 75 percent of victims who were killed by their abuser had said they were leaving or were already in the process.
McAllister recommends better education for the public on how to spot domestic violence and how to support victims, even while they remain with their abuser.
"Demands that the victim to do something right away often leaves the victim feeling trapped with the offender and unable to access support," McAllister said. "The last thing you want to do is cut them off."
Hold offenders accountable
To end domestic violence, experts say people need to stop asking why the victim didn't act a certain way and start asking: Why does the offender abuse? This holds the abuser accountable for their actions, McAllister said.
Then, law enforcement and the courts need to follow up with legal sanctions.
"The quicker any of that can happen, the message to offender is, this is not acceptable behavior," McAllister said.
That includes swift penalties for offenders who violate terms of their bond or fail to participate in court-ordered treatment, McAllister said, because too often she sees offenders sent back to court or to group therapy without additional penalties. The lack of consequences "gives offenders permission to engage in violence again," she said.
Prosecuting violence shouldn't fall entirely on a victim's shoulders, McAllister said. When abusers violate protection orders or offend multiple times, the courts should step in to hold them accountable, regardless of whether a victim asks for it.
"When it's up to victim, then you are leaving it up to person who is controlled by the most dangerous offenders to make the decision to do something against that offender, which doesn't happen," McAllister said. "By having consistent and speedy response (to domestic violence accusations) and higher consequences, I think we could make a difference in the number of people who get killed."
Screen for violent offenders
After an offender is convicted and sentenced to treatment, often through the county's domestic violence court, they are evaluated to determine what level of intervention they need based on their likelihood to reoffend or be homicidal.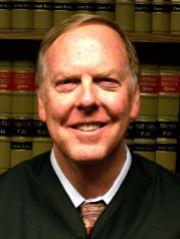 This risk assessment tool takes into account a person's prior criminal history, substance abuse, employment status, use or threatened use of a weapon and community support, among others. But it comes only after multiple crimes have occurred, because as El Paso County Judge Doug Miles said, domestic violence court is "sort of a last chance to succeed" when previous interventions have failed.
But advocates argue the tool could be used earlier to prevent crimes by determining whether it's safe for an offender to be released from jail prior to trial or if victims need to take additional steps to be safe.
Currently, organizations like TESSA, which serves as a resource for victims, encourage domestic violence victims to take the "Danger Assessment" developed by Jacquelyn Campbell, renowned professor in the Johns Hopkins University School of Nursing. The tool can help victims determine the threat level of their partner based on their yes and no answers to 20 questions.
The website, dangerassessment.org, calls 10 or more "yes" responses "concerning," but McAllister says, "If have more than eight of those factors, you need to do something pretty substantial to protect that victim."
The website touts that the assessment has been used by law enforcement, healthcare professionals and domestic violence advocates for 25 years, and McAllister says she's used to it in court when testifying retrospectively about the danger a victim was in prior to being killed. But she wonders why courts don't use it when an alleged offense occurs.
"If it was done ahead of time, there may have been some intervention to get the victim to safety," McAllister said.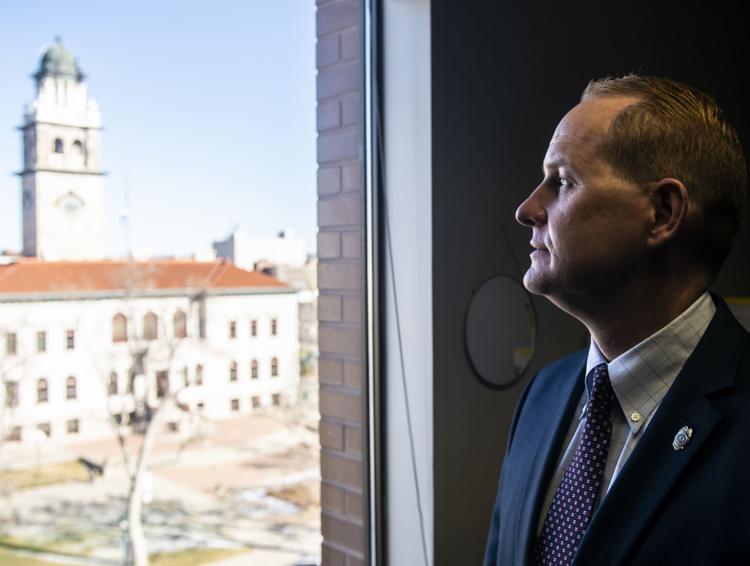 After 21 years with the 4th Judicial District Attorneys Office, Lindsey doesn't see that ever happening. The court system is set up to respond to crime, not necessarily to prevent it, he said, and the system demands a person's presumption of innocence until proven guilty.
"The defendant has a right to remain silent," Lindsey said. "So if he has to go through this assessment, pre-conviction, he then is required to talk about what happened or to some fashion they're going to try to get his version of the events, right? What defense attorney is going to allow that to happen?"
Instead, Lindsey argues that the best defense starts with law enforcement's probable-cause affidavit, which details the alleged crime committed. Judges use this report to determine an offender's bond.
"Though the court system is an imperfect system — I think we all agree with that — it's a good system and it's something we all ascribe to and believe very strongly in, otherwise we wouldn't dedicate our lives to the criminal justice system," Lindsey said.
Set appropriate bonds
A bond is a formal agreement between the court and the accused that the person will appear for hearings and not reoffend, in exchange for their freedom prior to conviction. Currently, those bonds are determined based primarily on the alleged crime committed.
But Judge Miles said he believes courts should set bonds based on an offender's risk and lethality, which can be determined through an assessment.
That may have prevented Alexander Bruce Jasmine's second attack on his wife this year.
Jasmine was first accused in October of threatening his wife to the point she locked herself in the bathroom and called her mom for help. When she tried to run, she said Jasmine came up behind her and she felt "a sharp poke to her back" where he scratched her skin with a knife, court records said. Jasmine posted his $10,000 bond and went free.
A little over a month later, just after the woman dropped the court's no contact order with Jasmine, he reportedly stabbed her with a kitchen knife 15 to 19 times in her back, sides, chest and neck. She survived. Jasmine is now being held in the El Paso County jail without bond on suspicion of attempted murder and assault.
Make it easier for victims to get out
TESSA is dedicated to helping victims of domestic violence with whatever need they may have.
For the 10,000 people it serves a year, sometimes that means creating a safety plan, petitioning for a protection order or just being there to talk. And increasingly, it also means finding victims housing if and when they decide to leave the relationship.
Abusers often manage the finances in a relationship to further isolate their victims, because without means to support themselves, it's harder for victims to leave, advocates say.
TESSA has a 32-bed safe house for victims fleeing violence; it serves more than 300 women and children a year, Boyles said. The U.S. Department of Housing and Urban Development and the Victims of Crime Act also gave $325,000 last year to help TESSA house victims at risk of homelessness. Boyles said that money allowed them to house 87 families, including 150 children.
This year, TESSA also acquired the Women's Resource Agency, which teaches and empowers women to achieve self-sufficiency and economic dependence. Most domestic violence victims are women.
There are ample resources available to guide victims of domestic violence through uncertain transitions and allow them to escape abuse and take back control over their own lives. And advocates stress that support will always be available, whenever victims are ready to use it.
Contact the writer at 719-636-0362 or find her on Twitter: @njKaitlinDurbin.