DNA preserved for more than three decades led to the arrest Thursday of a Pueblo man who would have been 15 when he allegedly raped and killed a Colorado Springs woman in 1988.
James Edward Papol, 46, was arrested on suspicion of first-degree murder after deliberation. Police say Papol beat, raped and stabbed to death 24-year-old Mary Lynn Vialpando and left her body in an alley off West Colorado Avenue near 26th Street.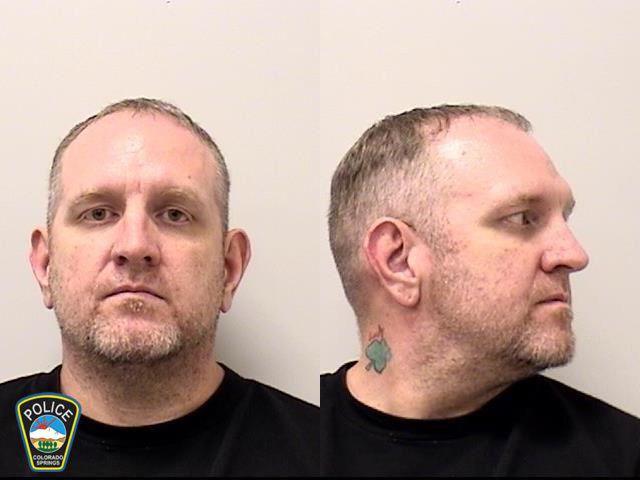 He also faces felony murder predicated by robbery, rape and theft, 4th Judicial District Attorney Dan May said.
Vialpando's older sister, Cynthia Renkel, said Papol's name was as shocking to the family as his arrest.
"This guy just came out of the blue," Renkel said by phone, explaining that she didn't recognize the name and would never have suspected a teenager could overpower her sister, whom she described as healthy, bright and athletic.
"I don't know why she would have known somebody like that because she was 24 and he was 15. I'm just guessing that it was just random," Renkel said. "If the DNA connection hadn't been made, they probably would have never found him."
Police Chief Pete Carey declined to say if investigators believe it was a random killing or if Papol knew Vialpando because it's "an ongoing investigation." Court records explaining Papol's involvement also were not available Thursday.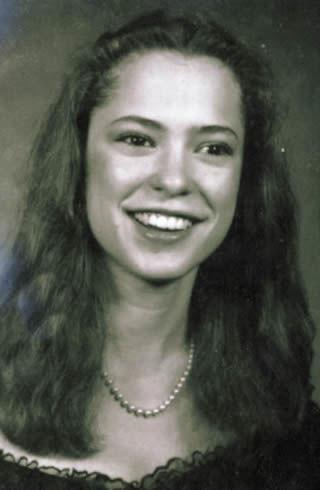 May, who was the deputy district attorney assigned to Vialpando's murder in 1988, said he believes it was the first case in Colorado in which DNA was specifically and separately collected for future testing. But, at the time, testing was so rare that there was no database to compare it against and there were only two private companies in the country that could do it. One of them was Cellmark, a British company which only had one satellite office in Maryland.
By the time technology advanced, the DNA profile Cellmark had created was obsolete, May said. So the Police Department's Cold Case Unit had to have the DNA retested and placed into the now national Combined DNA Indexing System, a law enforcement database maintained by the Colorado Bureau of Investigation with a collection of more than 13 million DNA profiles.
CBI staff "nightly" search that database for matches, Assistant Director Katie Featherston said, and it was during one of those searches where they matched Papol's DNA to the samples taken from Vialpando's body.
Carey said the case reinforces the department's commitment to the roughly 100 other pending cold cases waiting to be solved, "regardless of the amount of time these efforts may take."
"We never give up on these cases. We never forget the victims," Carey said.
Renkel said family member remain cautiously optimistic that Papol's arrest could end their long wait for justice. Because Papol was a juvenile at the time of the crime, he could benefit from changes to the juvenile justice system that limit prison sentences for juvenile offenders.
But Renkel said she clings to "a little bit of relief" knowing her sister's killer might finally be off the street.
"I'm just glad we've gotten this far," Renkel said.
Vialpando was killed in the early morning hours of June 5, 1988.
She'd been out celebrating a wedding in Pueblo with her family but something happened on the way home to send her running down the street. Some witnesses said they saw her arguing with her husband about inviting friends back to the house without giving her a chance to clean.
It was about 2 a.m. and not many businesses were open, so Vialpando ended up at Roger's Bar, which has since closed but was at 2520 W. Colorado Ave., not far from her home. Witnesses said they saw her walk through the bar and into the alley, possibly to smoke. The tough mother wouldn't have been afraid to step out alone, her family previously told The Gazette.
How she allegedly encountered Papol is unclear.
People living near the alley told police at the time that they heard a woman scream that night, but no one called it in. Nighttime screams in a bar district weren't uncommon.
Bargoers also couldn't point to a suspect. The case went cold.
In May, just before the 30-year anniversary of Vialpando's death, Renkel and Vialpando's daughter, Coral Vialpando, said they'd all but given up hope that the killer would be found. What small sliver of hope they did have rested in DNA evidence taken from the killer's semen, and they were even skeptical about that, criticizing the reliability of composite sketches cobbled together from the DNA.
But Coral believed the man responsible had to have committed other crimes, and it was only a matter of time before he was caught.
Turns out, Papol did have a lengthy criminal history.
Court records show he was cited by law enforcement in El Paso, Weld and Douglas counties at least 36 times over the last 30 years related to allegations of assault, harassment, reckless endangerment, violating a restraining order and repeatedly writing bad checks. (His juvenile record would not be available.)
Many of those charges — including a slew of traffic and misdemeanor crimes — ultimately were dismissed, which could be behind his failed attempt in 2016 to have his "arrest and criminal records, other than convictions," sealed. The court's database also doesn't show whether some of his criminal cases from the early '90s ended in convictions.
He did, however, have a permanent protection order placed against him in 2001 and has two convictions for vandalism and robbery from the '90s, and felony menacing and theft convictions from 2008, records show.
The latter charges resulted in probation, but the '90s charges should have sent him to prison for a combined 14 years.
For whatever reason, he never served the time, Colorado Department of Corrections spokesman Mark Fairbairn said. Both times the court ordered him to be discharged from the El Paso County jail without going to prison, Fairbairn said.
Gazette reporters Ellie Mulder and Lance Benzel contributed to this report.
Contact the writer at 719-636-0362 or find her on Twitter: @njKaitlinDurbin.