Prosecutors on Monday withdrew their death penalty pursuit against a 23-year-old man accused of being one of two gunmen in the 2017 gang executions of two Coronado High School students.
In a five-page filing entered late in the evening, 4th Judicial District Attorney Dan May announced "a decision to withdraw the death penalty as a sentencing option against" Marco Garcia-Bravo of Colorado Springs.
Garcia-Bravo had been set for a death penalty trial to begin July 17 in the March 2017 fatal shootings of Derek Greer, 15, and Natalie Cano-Partida, 16. Court records show no change in scheduling for the summer trial.
The move is a reversal by prosecutors three weeks after they indicated plans to pursue a capital case had not changed after Colorado's repeal of new death penalty prosecutions.
Prosecutors said the victims' families no longer supported pursuing capital punishment in the wake of Colorado's repeal on new penalty cases.
"The families believe that continuing to pursue a death sentence in this case is meaningless and will unnecessarily prolong the proceedings," May wrote in the filing, obtained by The Gazette Monday night. "It is clear to them that the governor has stated he has no intention of accepting a jury's decision if a death sentence is imposed."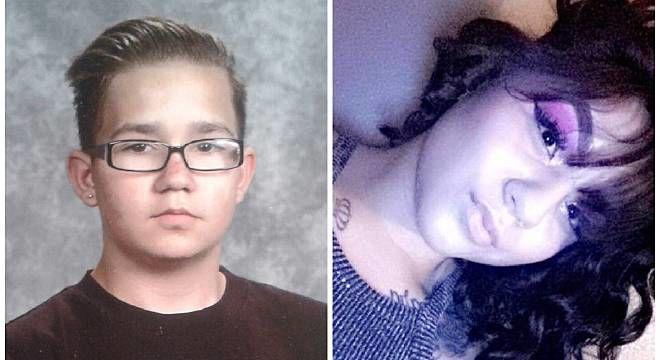 A death penalty repeal bill signed March 23 by Gov. Jared Polis did not affect capital cases started before July 1.
But Polis' simultaneous commutation of the only three people on the state's death row was powerful discouragement to moving forward, prosecutors said in the filing.
The motion echoed language used last month by Dave Young, district attorney for Adams and Broomfield counties, when he dropped a death penalty attempt against Dreion Dearing, the man charged with first-degree murder in the January 2018 slaying of Adams County Sheriff's Deputy Heath Gumm.
Both May and Young called Polis the "thirteenth juror" they would be unable to sway at trial. Both said families of the victims were left "frustrated" by the sense that the trials would be in vain.
Cano-Partida and Greer were abducted from a party in Colorado Springs, driven to a remote area near Fountain, and made to kneel for execution-style shootings, authorities say. Garcia-Bravo was among 10 people arrested in the case.
Authorities say Cano-Partida, allegedly suspected by conspirators of furnishing information to a rival gang, was the intended target. Greer was killed because Cano-Partida was with her the night she was abducted, authorities said.
The other person identified as a shooter, Diego Chacon, pleaded guilty in December 2018 to two counts of second-degree murder. He was sentenced to 65 years in prison under terms of his plea bargain.
Garcia-Bravo's prosecution was led by attorneys Deborah Pearson, Donna Billek and Michael Fisher, according to the filing.
El Paso County District Attorney's spokeswoman Lee Richards offered no additional comment. Attorneys in the case have long cited a gag order by Judge David A. Shakes in declining to comment.
The move was cheered Monday evening by at least one longtime opponent of capital punishment.
"Tonight, for the first time that I can remember, Colorado has no one on death row, no death cases on appeal and none pending trial," said retired Denver attorney Phil Cherner, who previously served as an appellate attorney for Nathan Dunlap, who in 1993 fatally shot four employees at a Chuck E. Cheese in Aurora and seriously wounded a fifth.
Dunlap was among those whose death penalty was set aside by the repeal last month and replaced by life terms in prison.