U.S. Rep. Jason Crow on Thursday introduced a proposal to prohibit the immediate, over-the-counter sales of rifles and shotguns to out-of-state residents, closing what the Aurora Democrat calls "an obvious loophole" in federal law that governs the sale of handguns.
"This is a 15-word bill," Crow said in an interview. "All it does is treat all firearms the same. Firearms don't discriminate, so we should treat them all the same."
Crow said the legislation, dubbed the "Colorado Loophole Act," was inspired by an incident in April when Sol Pais, a Florida teenager infatuated with the Columbine massacre, flew to Colorado and purchased a pump-action shotgun before killing herself on a snowy mountain west of Denver.
Before her body was discovered, authorities staged a massive manhunt, and hundreds of schools along the Front Range canceled classes as the 20th anniversary of the Columbine school shooting approached.
Under law, 18-year-old Pais was able to purchase a shotgun legally at a firearms dealer in Littleton, even though federal law would have prevented her from buying a handgun at the store because she wasn't a resident of Colorado.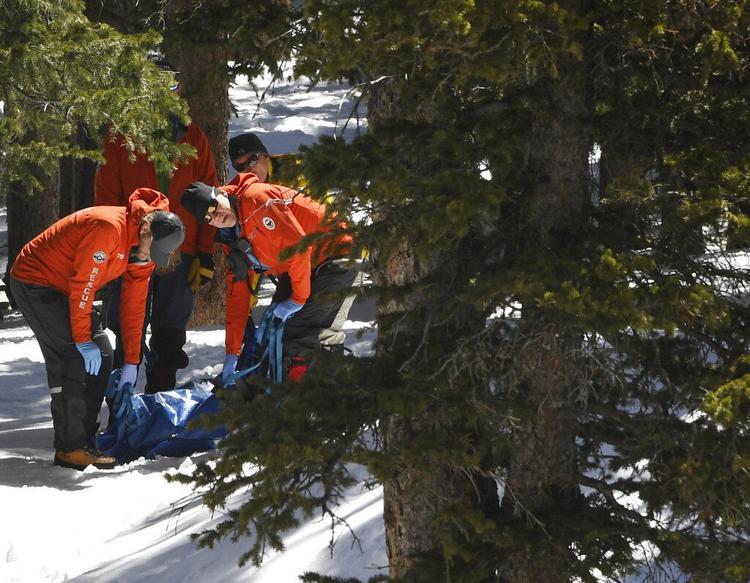 Crow's bill would apply the same rules to out-of-state residents buying long guns — rifles and shotguns — as are in place for handgun purchases, requiring that dealers ship firearms to a licensed dealer in a buyer's home state, where they would undergo background checks.
"Last month, 500,000 children were kept home from school because of a threat of violence that Colorado knows all too well. The threat could have been prevented by simply ensuring that we treat shotguns and rifles the same way we treat handguns," Crow said in a statement.
"That's why I'm introducing the Colorado Loophole Act, a common sense measure that would remove the ambiguity in federal law that allowed the suspect to buy a shotgun in Colorado in April. As a combat veteran and a gun owner, but also a dad, I know we need to do more to keep our communities safe."
The bill would keep in place exceptions in law involving hunters and inheritances but would remove a requirement that firearm dealers make sure sales of rifles and shotguns comply with laws in their state and in a buyer's home state.
"It actually puts gun dealers in a better position," Crow said. "As the law is written now, it requires dealers to interpret the laws of 50 states."
John Feinblatt, president of Everytown for Gun Safety, said the gun-control advocacy group is behind Crow's proposal.
"Right now, it's too easy to avoid your state's gun laws when buying a rifle or shotgun: just find a neighboring state with looser laws than your own, and you may slip through the cracks," Feinblatt said in a statement provided by Crow's office.
"We applaud Representative Crow for taking action to close this deadly loophole and keep Americans safe."
Crow, a vice chair of the House Democrats' Gun Violence Prevention Task Force, was preparing to introduce the bill when a school shooting Tuesday left one student dead and eight injured at STEM School Highlands Ranch, in the 6th Congressional District he represents.
"It continues to underscore the need for common sense legislation to address this crisis," he said Wednesday.
"I'm not afraid to lead on this issue. Now as a member of Congress, I have a responsibility to identify issues and crises facing the community and make laws and policy to address it. That's my job, and I'm going to do it."
Added Crow: "This is a crisis is with a lot of different facets — mental health, resources and training for first responders and school resource officers. We don't have to choose — it's all of those issues, we have an obligation to address all of them. This (bill) is part of that broader effort."
Crow said he's working on legislation to help train law enforcement and school personnel to identify threats early, and supports a proposal introduced in the last Congress by his predecessor, Republican U.S. Rep. Mike Coffman, to expand the Safe2Tell program nationally.
The initiative, started in Colorado in the wake of the Columbine shooting, allows students, parents and school staff to anonymously report safety concerns and threats of violence to law enforcement.
House Democrats have been moving aggressively on gun control measures this year, including passing HR 8, a bill co-sponsored by Crow to require universal background checks for gun sales.
Crow is also co-sponsoring pending legislation to ban assault weapons.
The Republican-controlled Senate, however, is unlikely to take action on the gun legislation.
"What's happening here is what's happening with all the common sense, obvious fixes," Crow said.
"The gun lobby says there will be no gun legislation. We are at a point now where there are people who aren't wiling to lead, who are more [beholden] to the gun lobby and the gun manufacturers than they are to the people of their district."