Since The Gazette's yearlong investigative series on mental health care in Colorado began in April, dozens of readers have shared personal accounts about living with a mood disorder or mental illness and the challenges of accessing treatment .
Here are some of their stories, used with their permission.
Teresa Grant, Colorado Springs
In July 2012, Teresa Grant emailed a local hospital with a desperate plea on behalf of her 52-year-old brother, Rick. She wanted someone — anyone — to tell her what she could do to help before it was too late.
"I am not certain where to turn anymore. I apologize if this is not the correct place to ask for some guidance," Grant's message began.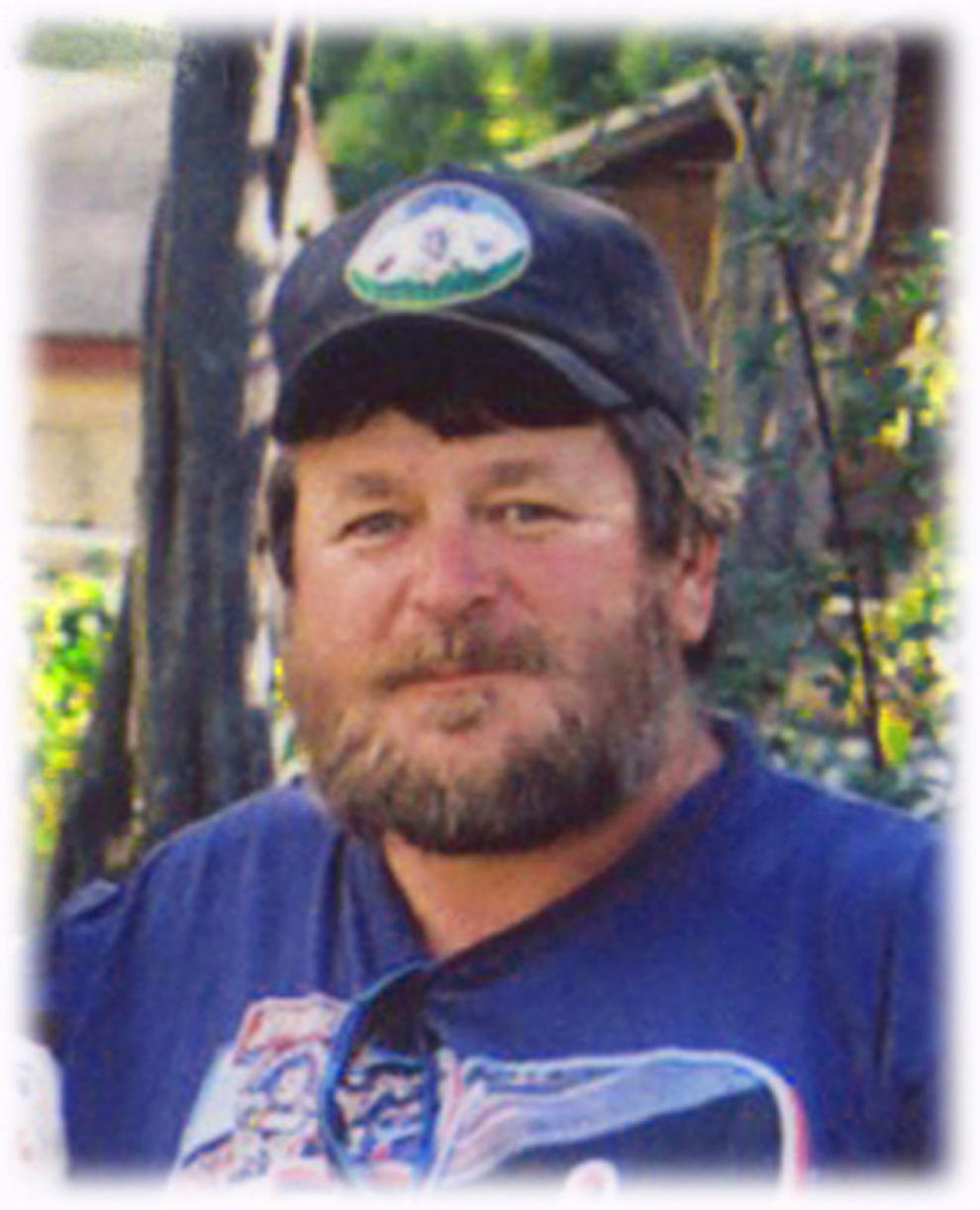 At that point, Richard Lynn Brown had spent two years in and out of hospitals, seeking first a diagnosis and then treatment for debilitating pain due to nerve damage in his neck. The powerful medications he was prescribed for pain were a potentially lethal combination for a man with a history of alcohol addiction, who'd long struggled with depression and suffered seizures.
"He seeks to be admitted to a treatment facility and have the surgery so that he may have his life back. We have tried working with Peak Vista, Memorial, Cedar Springs, Aspen Point," Grant wrote. "I have touched on just a bit of our journey here. I would welcome the opportunity to be heard … is anybody listening??? Please guide us before my brother is no longer with us. ..."
Not quite four years later, in March 2017, Rick Brown was gone.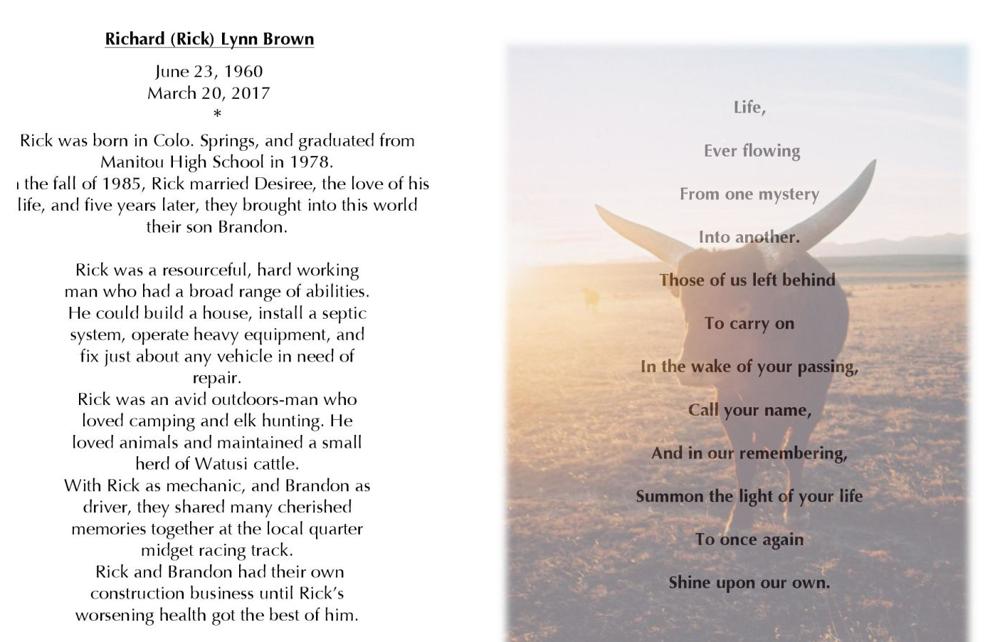 Grant emailed The Gazette to share her and her brother's stories after reading the first installment in the series focusing on the crisis in mental health care in Colorado.
"Somehow, this article found me this morning. I marvel at the myriad of ways my brother communicates with me," Grant wrote to The Gazette in May. "Before his death by suicide, I used a myriad of ways screaming to whomever would listen … HELP! The help never surfaced, so when I read your story hope arose in me."
Grant, a Colorado native whose family has deep roots in the Springs, spent more than 20 years teaching elementary school. During that time, she noticed a dire trend as more and more children and their families were affected by mental illness and substance abuse.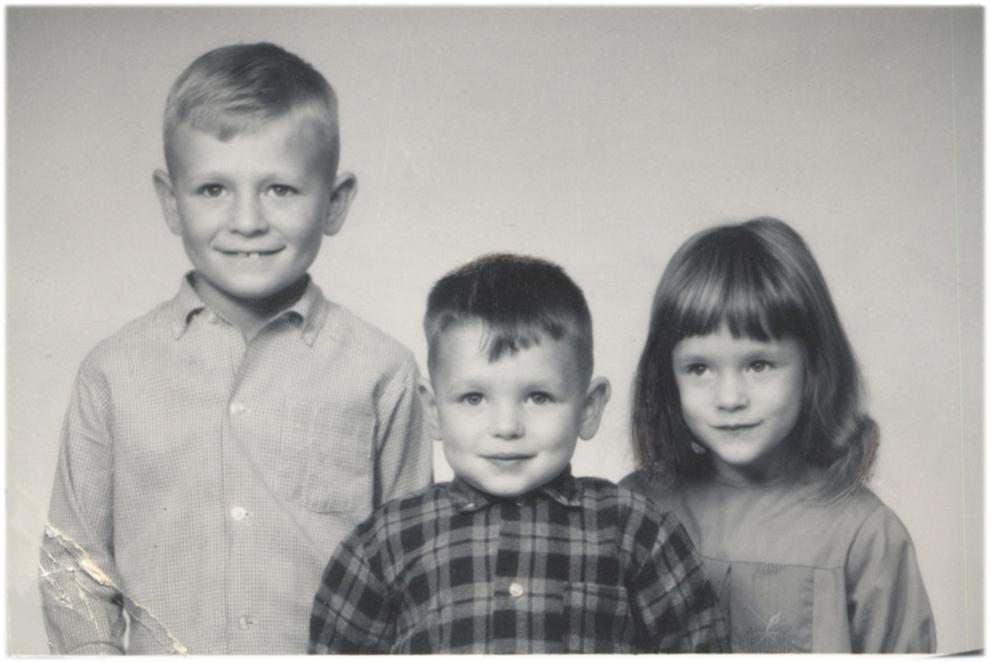 That experience, and her brother's death, compelled Grant to go back to school in her 50s to get a master's degree in clinical mental health counseling.
"Even though my brother is not walking this Earth any longer, he would want to be a voice for those who struggle with mental illness, as I do. I … continue my journey to better understand, guide and help," wrote Grant, who also forwarded a copy of the 2012 email she sent to the hospital. "You may notice the sense (in that letter) … of a rant. I was to the point where I just didn't know what to do, who to turn to. One of many ways that I reached out for help during a dark time seeking guidance, help … light."
Grant said she never received a response.
Teresa Grant is only one of the dozens of readers who contacted The Gazette to share personal accounts about living with a mental health diagnosis and trying to access treatment for themselves or a loved one.
Lois Martinez, Colorado Springs
Lois Martinez suffered her first panic attack more than 50 years ago, when she was 25.
"I had no clue what it was, but I was driving at the time, and got so I couldn't drive," Martinez wrote. "My attacks were so bad, if I was at a red light, I wanted to jump out and leave my car."
She had three young daughters and grew concerned about their safety. If they were around during one of her attacks, she worried that she might hurt them.
"My husband, parents, grandmother, all thought it was all in my head and I just need to get over it. So for the next 20 years I lived with the attacks, and the depression. My girls tell me now they were not aware of anything different about me," she wrote. "I got a job when my youngest went to school, but found it very difficult to work in public, because of the attacks. Finally, I started cleaning houses. And found that worked best for me."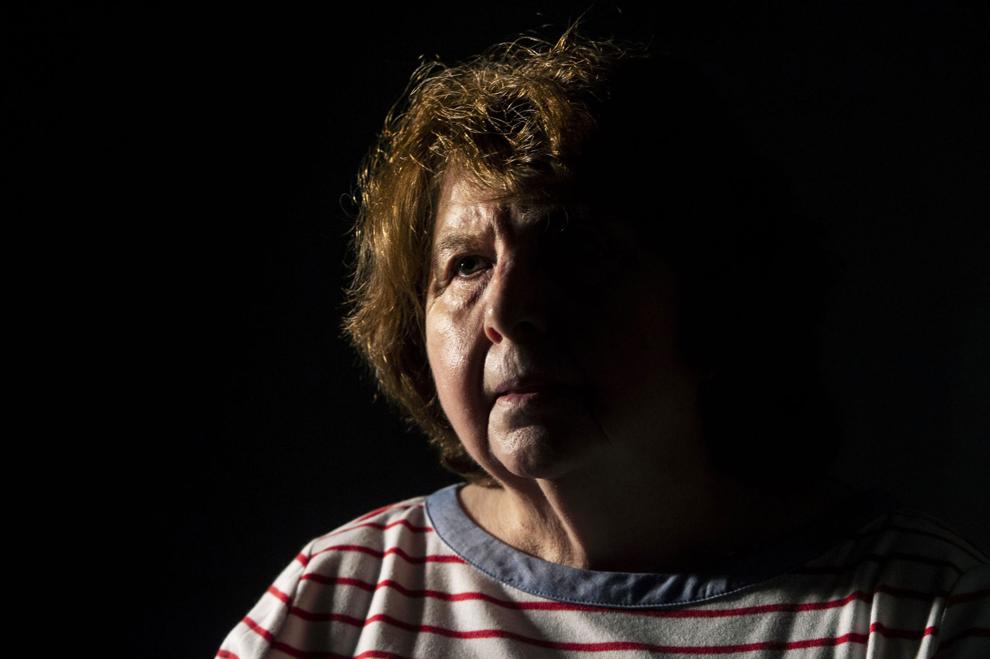 When one of her daughters moved away with her 4-year-old grandchild, Martinez decided to see a psychiatrist. The experience, initially, was not good.
"The first one spent a year trying things like Prozac, Wellbutrin, all the new drugs, but they made me feel worse," she wrote. "I decided to see another psychiatrist and he said I was a functioning agoraphobic. He put me on older drugs, clonidine, Ativan and doxepin, and in about three months I started to get better."
She was having fewer panic attacks, and the drugs felt "like a miracle."
After her divorce, though, Martinez found herself without insurance to pay for treatment. She eventually found a doctor who would see her — "for 20 minutes" and $125 every six months — and saw him for 10 years before his practice abruptly closed.
"I now see a psychiatrist every three months for $150 for 20 minutes. Two of my meds are not covered by Medicare and cost over $100 for 90 days," she wrote. "I feel so bad that seeing a psychiatrist is so expensive. And most people are not going to get the help they need."
Kelly and John Rosati, Elbert
Three of Kelly and John Rosati's four children, all adopted from foster care, have had serious mental health issues, including schizophrenia, bipolar disorder and major depressive disorder. Over the past eight years, the Rosatis have weathered "nightmare experiences trying to save their (children's) lives in this county … survived more than a dozen suicide attempts and dealt with constant ERs, acute psych units, residential units, day programs and outpatient," wrote Kelly Rosati, former vice president of advocacy for children at Focus on the Family, and a lawyer by training.
"We've experienced the 911 system and the criminal justice system," she wrote.
Four years ago, the Rosatis' daughter Anna, who has bipolar disorder, was handcuffed and taken into police custody after she accidentally scratched an acute care center staffer who was trying to restrain her during a crisis brought on by a change in her psychiatric medications.
Anna was just 15 and weighed 98 pounds, but "the DA's office chose to pursue the criminal prosecution notwithstanding the absurd and mitigating circumstances ... so she was put on criminal probation for being sick in the psych hospital," wrote Rosati.
Today, Anna is a high school graduate and in cosmetology college.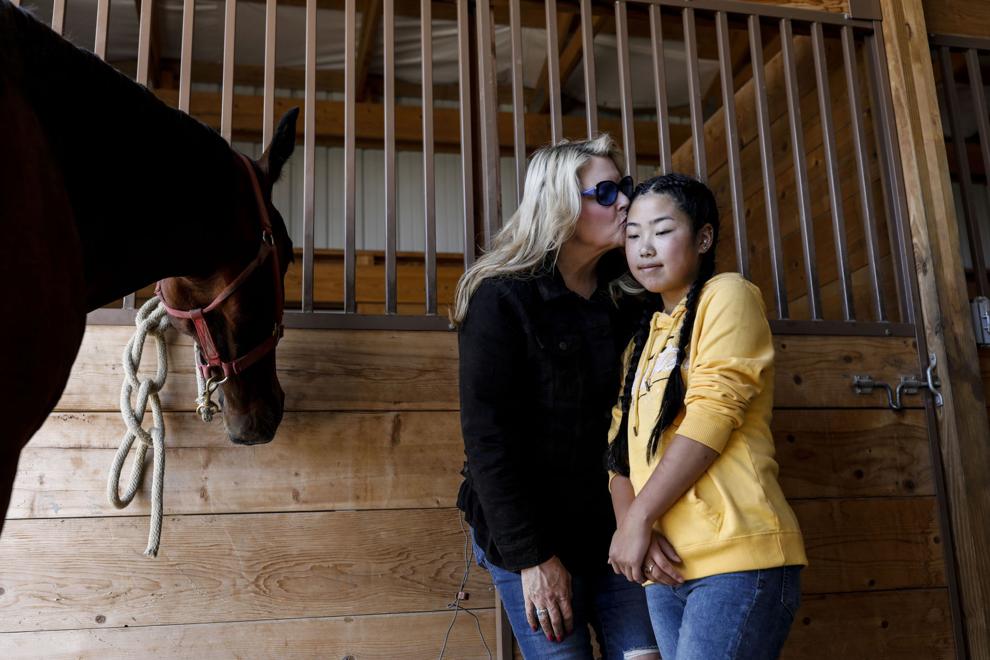 The Rosatis' 19-year-old son, who has schizophrenia, spent years in and out of acute psychiatric facilities before he was put on a medication that successfully controlled his symptoms. If not for his parents' advocacy, though, that might not have happened.
"After having been in seven hospitals in five states with dozens of ineffective meds, he was so psychotic he kept trying to kill himself," wrote Rosati, who said she begged the hospital psychiatrist to put her son on a powerful newer antipsychotic that's been shown to lower the risk of suicidal behavior, to no avail. Ultimately, the Rosatis landed a consultation with a top schizophrenia doctor at Harvard Medical School's McLean Hospital, who agreed to put their son on Clozaril — the drug for which Kelly had been advocating.
"He went four months with no audio or visual hallucinations for the first time in five years. Instead of worrying daily that he will die by suicide in a psychotic state, we (now) concentrate on the fact that he graduated from high school and has started a job," wrote Kelly, who firmly believes that the Harvard doctor's intervention saved her son's life.
"It makes me sad that most won't be able to access that support," she wrote.
At many points during the process of getting the children to the hopeful place they're at today, Rosati said, she felt as though support simply wasn't there to tap, no matter the means:
"No resources, no information, no communication or continuity of care. The mental health care in this county is horrific. There are many wonderful staff along with lots of burned out, terrible staff," Rosati wrote.
"My children barely escaped their childhoods with their lives (literally). As parents who have survived these years, my husband and I try to help other parents dealing with kids' suicide attempts and ideation and/or agonizing through the terrible realities of residential care."
Lindsey Kangas, Monument
Lindsey Kangas' son, Bryson, began to exhibit behavioral issues as a toddler. By the time he was 8, he was in "full-blown PTSD" with bouts of "severe aggression and violence, not only to his family but also to other children and adults at school," wrote Kangas.
"We began the process of trying to get him mental health treatment and he was in and out of facilities. We ended up having to make the difficult decision to send him to Texas for a residential stay at a top-notch mental health care treatment facility," she wrote.
That stay lasted six months, and Bryson then returned to Colorado Springs to finish treatment at Cedar Springs Hospital.
"Today Bryson is a normal, healthy 14-year-old and has recently begun opening up about his difficult experience. He even wrote a paper about it for his eighth-grade literature class," Kangas wrote. "We were lucky because although it was difficult, we could afford the co-pays required. Many families locally cannot."
In September, Kangas' husband, Gary, adopted Bryson. Soon after, the couple started a nonprofit named in Bryson's honor and inspired by his struggles. The mission of Bryson's Chase is to raise funds through charitable events and donations to support families that cannot afford the mental health resources and treatment their children need. The nonprofit's inaugural charity golf tournament in June raised more than $16,000 that, through a partnership with Cedar Springs, was used to help cover the co-pays of financially struggling families.
Maree McRae, Littleton
When Maree McRae's legally disabled son suffered a severe psychotic break due to schizophrenia last fall, he went to a Denver-area emergency room. McRae visited and found him being held in a "stark cold room, where I had to remind them to bring him meals and give him a toothbrush or shower."
"As the ER told me, they were a trauma ER and not trained for psych patients. After five days of holding him, and he got sicker and sicker, we were told there were no hospitals that could take him — from Pueblo all the way to Fort Collins, their exact words. This was all to the tune of $24,000 per day," McRae wrote. "My son, he looked at me with tears in his eyes and said, 'Mom, I'm giving up. And I've tried so hard, Mom. This state doesn't care about people sick like me.'"
McRae ultimately got inpatient placement for her son after she collapsed in the lobby of the Colorado Mental Health Institute at Fort Logan, sobbing, and "an important passerby" witnessed her breakdown, pulled some strings and got her son a bed.
"After a stay of 30 days for stabilization only, we were then forced to send my son to CT (Connecticut), as there was no transitional housing here in CO. In CT we had a choice of over 80 mental health transitional living centers in a state a third of the size of CO. While there my son, not even in a medical facility but in community living, regained solid stability," McRae wrote.
The experience opened her eyes to the multitude of ways that Colorado's mental health care system is failing those who need help the most.
"The competency restoration (usually to restore the mentally incompetent to face criminal charges) places significant pressure on the already dismal (number of) inpatient beds for those with severe mental illness," she wrote. "The goals are fundamentally different: One serves the criminal justice system and one serves the individual who is ill. The overflow into our minimal civilian beds is a deep concern.
"My son lost his ACT (Assertive Community Treatment, a transition to 'outside' life program for people with severe mental health problems) program at the county mental health center due to those coming out of jails having priority. Stability and consistency are vital for recovery, yet my son's programs at the county lack both. We desperately need continuum of care (and) transitional step programs for those exiting hospitals, which we have also lost at Fort Logan."
McRae estimated that over the past three years, $400,000 in state money has been spent to hold her son in ERs or short-term hospital stays that failed to address long-term treatment for his disorder. "What could $400,000 do in transitional programs or true treatment for an individual? A lot."
"We continue to talk about substance abuse and mental illness as if they are separate issues, instead of co-occurring with 70% of those with mental illness understandably self-medicating their symptoms. We talk of zero suicide bills and continue to not face the heart of the problem which is lack of treatment beds," McRae wrote. "We are at a historic low for inpatient beds and a historical high for mental illness."
A singer/songwriter and musician, McRae has channeled her frustrations and emotions about the experience into her music, which includes a recently released song based on her son's struggles.
"Just in my small circle, we have lost six kids in the last two years — in memory of Micah, age 23, Chelsea, age 24, Amanda, age 22, Russell, age 25, Shane, age 26 and last month Ryan, age 21 — and my best friend Diane, who after three ER visits for debilitating depression was told they could not find her a long-term bed," she wrote.
"She took her life 48 hours after being dismissed on yet-another 72-hour hold. All of these people I know had one thing in common. They were critically sick and went to our health centers to get treatment they deserved. Yet they were all sent home with a Band-Aid over a wound, when they were bleeding to death. We don't tell someone who comes in with a broken leg, to walk home. Yet, we do it with the people have a broken brain. For some reason, brain failure is different than heart failure. Yet there is no health without mental health."