A key artery through Colorado is about to face a major closure in the Denver area as part of the Central 70 project and there's a chance it might impact your weekend plans.
According to the Colorado Department of Transportation, I-70 will close in the Denver area between Steele/Vasquez and I-270 during the weekend of September 20, with closure dates ranging from September 20 to September 23. The closures will take place from 10 PM to 5 AM each night.
The closure is taking place as construction crews will be demolishing the old I–270 flyover and setting bridge beams at the Colorado Boulevard Bridge.
Here's a look at the suggested detour: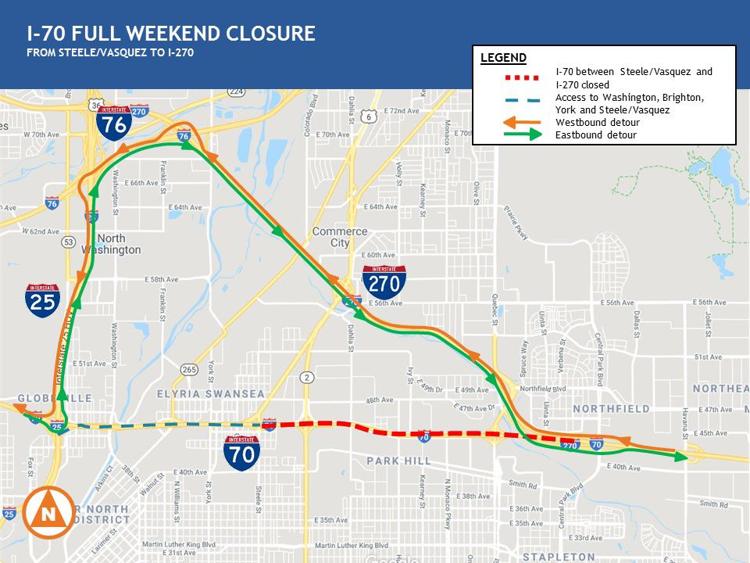 The Central 70 Project is meant to improve the infrastructure of Central 70, which is said to be home to 1,200 businesses, carrying 200,000 vehicles per day. This area ranges from I-25 to Chambers Road.
As this road continues to age, the goal of this project is to reconstruct a 10-mile stretch of roadway, adding a new express lane, among other improvements. The total cost of the project is $1.2 billion with a completion date set in 2022.