If you're headed through the Cañon City area, there's a good chance you'll spot a giant complex looming in the distance as you pass through Florence.
Despite the high 4-star rating on Google reviews, this is a building you probably don't want to visit. It's USP Florence Admax, more commonly known as Colorado's Supermax prison and often called the "Alcatraz of the Rockies" due to how secure the facility is.
The more than 400 inmates housed here have been convicted of some of the most serious crimes in the books, most spending 23 hours a day in soundproof cells in what's called "maximum confinement" conditions. As you might expect, some of the country's most notable criminals are housed here.
Here's a look at a few of the more publicly known inmates housed in the facility in no specific order.
1. Joaquín Archivaldo Guzmán Loera
More commonly known as El Chapo, Guzmán is one of the newest residents at the Supermax facility (according to his lawyer) and he's also one of the most well-known. The 62-year-old's net worth is estimated to be at least a billion dollars, though some sources put it at much higher. Prior to his incarceration, he was commonly considered to be the most powerful drug trafficker in the world.
2. Theodore Kaczynski
Also known as the "Unabomber," Theodore (Ted) Kaczynski was convicted for his role in building and mailing 16 explosive devices to various people around the country involved in the development of technology. He killed three people and injured 23, and is currently serving 8 life sentences.
3. Robert Hanssen
This senior FBI agent worked in a counterintelligence until it was discovered that he was a double agent passing classified information to the Soviet Union for over 20 years. Some of this information directly resulted in the executions of American agents. He's serving 15 consecutive life sentences.
4. Harold Nicholson
Nicholson is the highest-ranking CIA officer ever to be convicted of espionage. He got in trouble twice, first he convicted for passing information along to Russia and then again for trying to collect payments years later for his participation in this prior operation. He was sentenced to 23 years and is scheduled to get out in 2024.
5. Tyler Bingham
The founder of the Aryan Brotherhood, Bingham was brought to Florence for conducting gang activities at another prison, including giving orders to kill other inmates. He has a life sentence.
6. O. G. Mack
Also known as Omar Portee, O. G. Mack is the founder of the United Blood Nation gang. He's serving a 50-year sentence on charges related to his role in this organization.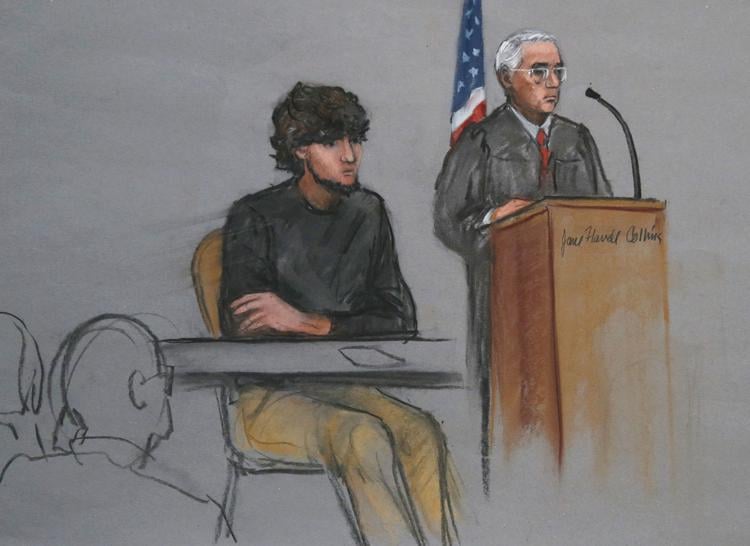 7. Dzhokhar Tsarnaev
Tsarnaev was involved in the Boston Marathon bombing, planting a bomb near the finish line that would kill 3 and injure more than 250 people. He's been sentenced to death and will be transferred to a prison in Indiana that houses death row inmates after a date is set.
8. Terry Nichols
Nichols was a co-conspirator in the Oklahoma City bombings with Timothy McVeigh. While McVeigh was sentenced to death for his role in the attack that killed 168, Nichols received 161 consecutive life sentences.
9. Michael Swango
During his time as a physician, it's been estimated that Swango was responsible for the fatal poisoning of up to 60 patients and coworkers. With patients, he would often overdose victims with something they had already been prescribed in an attempt to fly under the radar. With co-workers, he would often use arsenic. He's currently serving 3 life sentences.
10. James Marcello
A crime boss involved in the Chicago Outfit criminal organization from the 1980s through the early 2000s, Marcello, also known as "Little Jimmy," was convicted for his involvement in 18 murders, extortion, and loansharking, among other things. He's serving a life sentence.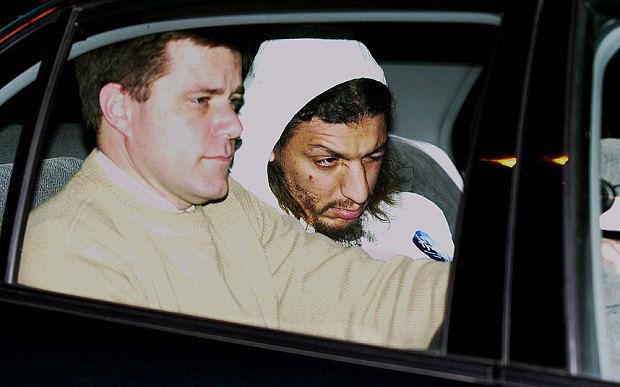 11. Richard Reid
This Al-Qaeda operative became known as the "Shoe Bomber" after trying to detonate explosives hidden in his shoes on a flight from Paris to Miami. He's serving three life sentences plus an additional 110 years.