Sitting inside the state's judicial center in downtown Denver, Timothy J. Schutz recalled the story of a young man imprisoned on federal charges and who was facing additional time on a prosecution in El Paso County. The man vowed to turn his life around, which convinced a state judge to show leniency.
Upon walking out of incarceration at the conclusion of his sentence, a prison guard told him, "I will hold your number for you," a reference to the man's inmate number. The man responded he would not be returning to prison any more.
"Then," said the guard dryly, "we'll save it for your son."
That interaction was a reminder, Schutz explained, for judges to not lose sight of the humanity underlying each court case when exercising the authority the law has provided them.
"There was a time, of course, when these privileges were beyond my wildest comprehension," Schutz said. "I think it's important to remind us frequently that most of the people who pay our salaries and whose work we deal with do still live in those spaces."
On Friday, Schutz was formally sworn in to the state's Court of Appeals as the first judge from El Paso County to serve on the 22-member appellate court in 50 years. Although Gov. Jared Polis appointed Schutz in November and he has been handling cases since then, the Court of Appeals held ceremonial swearings-in this summer for the judges who joined during the COVID-19 pandemic.
During the ceremony, Schutz, of Monument, strongly endorsed a judicial philosophy that inserts equity as a factor in legal decision-making.
"Tradition and precedent are cornerstone, necessary and ongoing virtues of the rule of law," he said. "But they can also sometimes perpetuate systemic inequities and biases and serve as a shortcut to avoid the risk and the burdens of analysis grounded in furtherance of the highest ideals of our country's founding."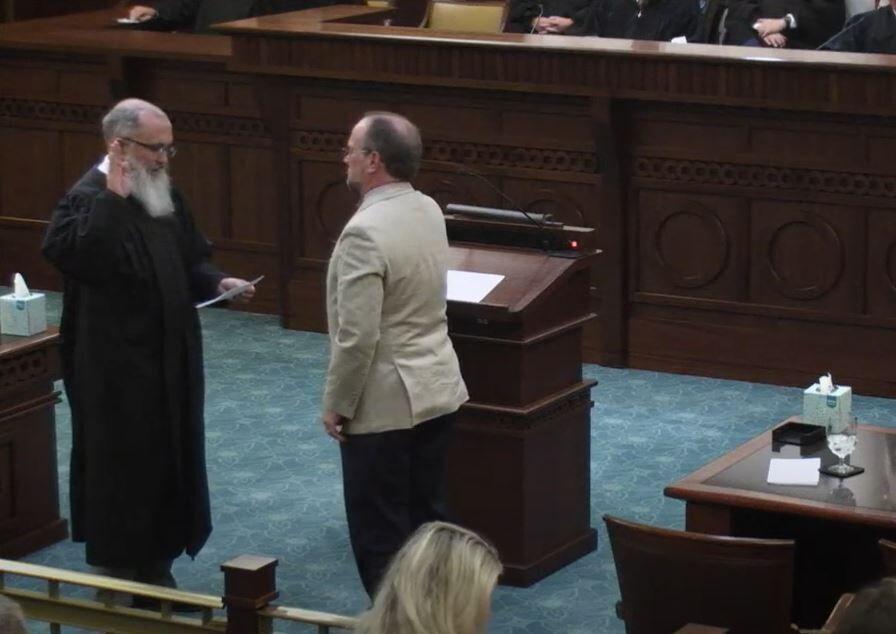 Although Schutz is the newest member of the Court of Appeals, he joined with significant experience as an 11-year trial judge in one of the most populous judicial districts in the state. In that role, he led a local committee to address the disproportionate number of people of color in the justice system, participated in a working group to better serve nursing parents in courthouses, and advocated for the inclusion of a transgender or nonbinary designation on juror questionnaires.
Chief Judge Gilbert M. Román recalled that after the 2020 racial justice protests inspired by the police murder of George Floyd, the Court of Appeals invited Schutz to present to the appellate judges about implicit bias in the justice system.
"If you know Tim Schutz, you know that issues concerning race and the justice system have been very important to him, both as a person and as a judge," Román added.
During his brief tenure on the appellate court, Schutz has already made clear his concerns over racial bias in jury selection. In June, he dissented from an appellate decision that found no indication of racial discrimination when a Weld County judge allowed prosecutors to dismiss a Hispanic juror from a Hispanic defendant's trial. Earlier this year, he indicated he would have ordered a new trial for a Black defendant in Gilpin County because a man declared during jury selection that he moved to the overwhelmingly-white jurisdiction because he "didn't want diversity."
It was a mistake for the trial judge to not dismiss the man and instead "tolerate the ongoing participation of a prospective juror with acknowledged racial bias," Schutz wrote.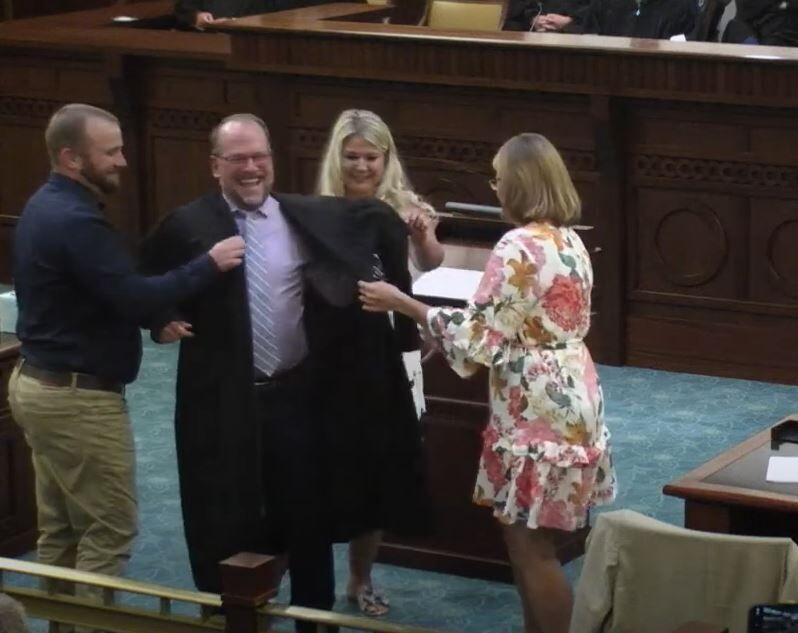 Schutz graduated from the University of North Dakota's law school in 1987, and before that attended Moorhead State University in Minnesota. In his application to join the Court of Appeals, he wrote he was proud to have completed an undergraduate degree while married and with two young children.
After law school, he moved to Colorado to join the prominent law firm Holland & Hart. Four years later, he founded his own law firm, primarily handling issues involving real estate, intellectual property and special districts. Schutz's son, attorney Jacob Schutz, recalled his father coming home from Japan once after taking testimony in a multimillion-dollar intellectual property case.
"I remember the gifts from this trip being particularly excellent, including a silk kimono for my mom," Jacob Schutz said. But he also described a "more somber return" around 2001, when Oklahoma executed convicted murderer Lois Nadean Smith. Timothy Schutz represented her in the ultimately-unsuccessful clemency process and he was present for her death.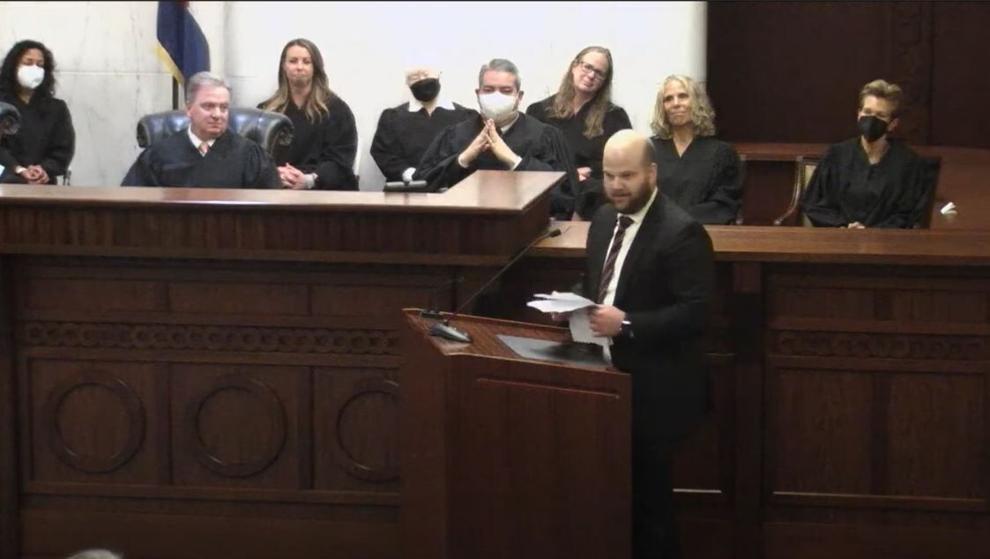 During his ceremonial swearing in, also known as an investiture, Schutz complimented his former colleagues in the Fourth Judicial District and trial court judges elsewhere in the state for their work ethic and for their ability to make difficult decisions. He also paid tribute to his mother and his recently-deceased father.
Schutz's father taught him "the inherent dignity of hard work and of service to others and, particularly, those who are disenfranchised," Schutz said. "I carry those values with me, I hope."