For investigators digging into the arson that killed five members of a family in a Green Valley Ranch home in August 2020, the break came when they decided to get a warrant for Google searches of that address spanning to a few weeks before the fire.
The results raised investigators' suspicions: They traced back to a handful of people in the Green Mountain area in Lakewood, far from the burned home's northeast Denver location. Three people in particular had searched for the address several times, and one search sought information about the home's interior. Investigators discovered the three people doing the searching were teenagers, friends, and two went to the same high school.
In a Denver District Court hearing on Friday to determine whether there is enough evidence to charge two teens as adults, investigators said the teens were searching online for a stolen iPhone and, eventually, set fire to the wrong house in revenge.
Denver police Det. Neil Baker and other investigators had already figured the attack on the Green Valley Ranch home on North Truckee Street was targeted, given that the people who set it concealed their faces with full masks, a police dog had detected accelerant around the house, and that the house was located a few houses in from the neighborhood's entrance.

When police arrested the three teenagers in January this year, Baker interviewed Kevin Bui, now 17. He learned Bui had been robbed in July while trying to buy a gun in City Park, his phone and shoes taken. Bui used the Find My iPhone locator to trace his phone to a spot he believed was 5312 N. Truckee St. After that, he planned to go to the house — perhaps to find his phone, and possibly vandalize the home, Bui told Baker in an interview the morning of his arrest.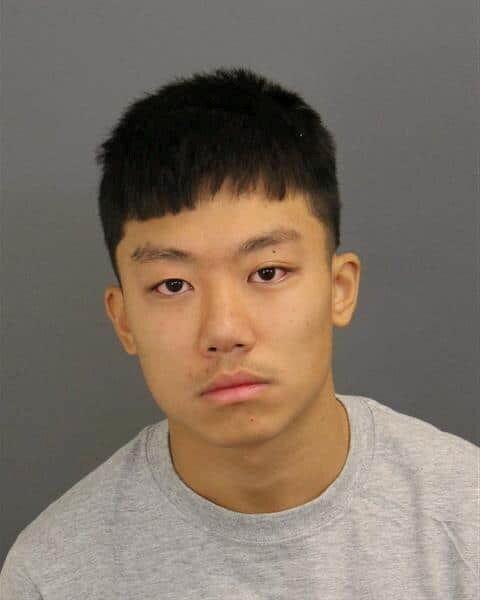 But Bui initially said beyond that, he and two others now accused of setting the fire that destroyed the home didn't have much of a plan about what they would do.
By 4:30 a.m. on Aug. 5, five people in the home lay dead of smoke inhalation, their bodies badly burned, as flames continued to ravage the home. Investigators determined the fire took just a few minutes to engulf the house. The man who owned the house managed to escape out a back window with his wife and daughter.
The five victims were Djibril Diol, his wife Adja, their toddler-age daughter Khadija, Diol's sister Hassan and her infant daughter Hawa Baye. No one in the house had anything to do with the robbery involving Bui.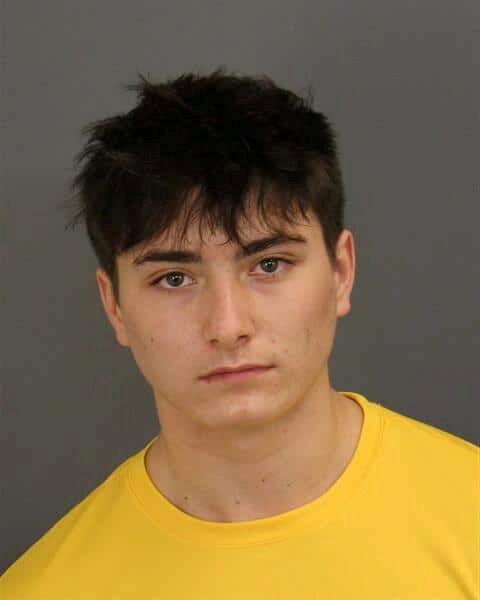 Bui, Gavin Seymour — also 17 — and a third teenager identified by his initials D.S. now face dozens of charges in connection with the fire, including first-degree murder after deliberation, attempted murder and murder with extreme indifference. Prosecutors began presenting evidence for their cases against Bui and Seymour at the probable cause hearing Friday. The case of the third suspect remains in juvenile court.
Baker said in his testimony he believes more planning went into the arson than Bui has let on. Records show Bui sent a message to Seymour that said "possibly ruin our futures and burn his house down," though the two didn't exchange any more messages referencing setting a fire.
"They gonna get theirs like I got mine I swear," Bui texted his older sister, Tanya Bui, on July 17, a few days after he was robbed, according to message records included in a federal criminal case pending against Tanya Bui on gun and drug charges.
Bui sent the message to his sister after he texted her a screenshot of his Find My iPhone search showing his phone in the area of 5312 N. Truckee St., special agent Mark Sonnendecker of the Bureau of Alcohol, Tobacco, Firearms and Explosives testified Friday.
Bui and D.S. searched for Spirit Halloween and Party City stores the afternoon before the fire, and went to a Party City in Belmar, buying three black full-face masks, according to Baker's testimony. He said surveillance footage captured Bui at the house in the early-morning hours of Aug. 5 wearing one of those masks, holding a gas can.
Phone records show Bui texted his sister shortly before 1 a.m. on Aug. 5 saying he was "about to go to that kids [sic] house" in response to her asking Bui where he was.
"What kid," Tanya Bui responded, but Bui did not elaborate.
Only the day after the fire, when the story made the news, did Bui realize the people he was looking for didn't live in that house, Baker testified Friday.
Sonnendecker said records show Bui and Seymour each searched for news stories about the arson.
Seymour also searched "how many years for one count of murder" and "what is ATF," Sonnendecker said.
Text message records between Bui and his sister show Bui was pulled over by police in early September, a month after the arson, and took off as the officer approached his car. Messages indicate Bui had liquor in his car and didn't know what to do.
"Now you just made the car even hotter," Tanya Bui texted him. "You had no reason to do that so now anytime they see your car and your plates they're going to pull you over."
Later in the exchange Kevin Bui texted his sister, "I just like what did I possibly get pulled over for besides them recognizing my car."
The exchange doesn't include details about why police might recognize his car or why Tanya Bui believed it was "hot."
Defense attorneys for Bui and Seymour sought to establish that the three teenagers never talked directly about planning to hurt or kill anyone in their conversations. They requested Judge Martin Egelhoff dismiss the first-degree murder and attempted murder charges against the two teenagers.
One of Bui's defense attorneys said while the teenagers' actions were undoubtedly negligent, "we run into a culpable mental state problem. … Was this setting of a fire, engaging in criminal mischief, really a killing act?"
He said there's not indication the teenagers knew anyone was home or that the fire would spread so quickly.
Egelhoff declined to dismiss any of the charges, saying the standard for finding there's enough probable cause for the cases to go to trial is lower than the beyond a reasonable doubt standard required for conviction. He ordered Bui and Seymour be kept in custody.
Prosecutor Courtney Johnston said the details of how the teenagers carried out the arson — coming in the middle of the night when people would likely be home, bringing gas to use as an accelerant but apparently no other materials to vandalize the house — point to an intent to "create a death trap from which no one was intended to escape."
"They arrived with a gas can and a willingness to ruin their futures and 'burn his house down,'" she said.
Hearings are set for January in Bui and Seymour's cases to determine whether to transfer them back to juvenile court.