A jury on Monday found the man accused of killing a Colorado State Patrol trooper in November 2016 guilty on some charges.
Noe Gamez-Ruiz was found guilty of careless driving while passing an emergency vehicle resulting in death and failure to stay in a single lane. The jury acquitted him of another careless driving charge.
Gamez-Ruiz will be sentenced July 30. According to a release from the 18th Judicial District Attorney's Office, the convictions carry a maximum sentence of 12 months in jail, but Gamez-Ruiz would be eligible for probation. 
Trooper Cody Donahue was at the scene of a crash on Interstate 25 near Castle Rock when he was struck three times by a box truck that Gamez-Ruiz drove: On the hip, in the leg by bolts of the truck's tire and in the head by a padlock on the truck.
According to prosecutors, the third blow killed Donahue instantly.
Prosecutors argued he had enough notice and space to move over on the highway, while defense attorneys said Gamez-Ruiz couldn't have moved over and instead slowed down when he saw flashing lights.
The jury began deliberations Friday afternoon and resumed Monday morning.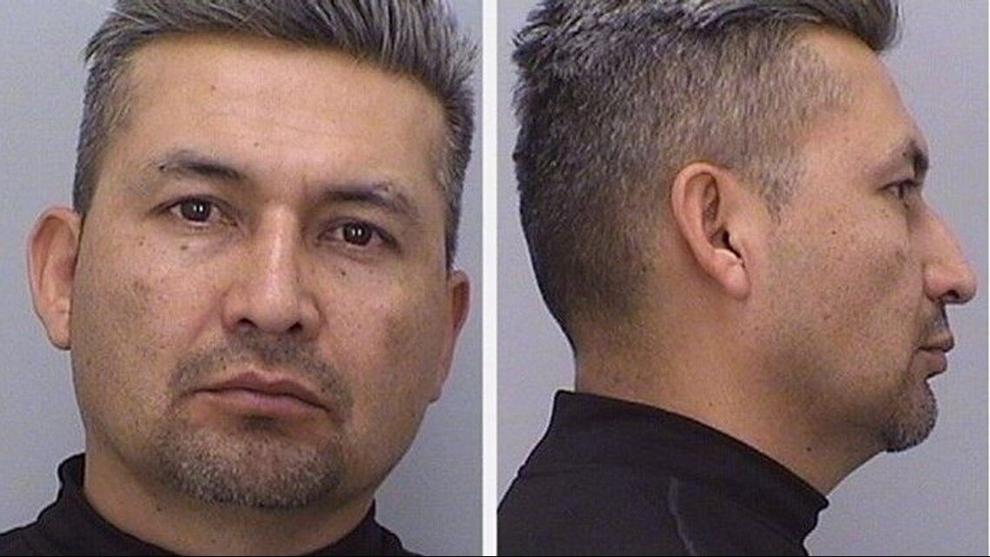 Gamez-Ruiz's convictions come after two previous mistrials. The first came in September 2018 and the second occurred in February 2019. 
As part of a sanction of the prosecution for discovery violations, a charge of criminally negligent homicide was dismissed after the second mistrial, the most serious charge Gamez-Ruiz faced. 
Judge Shay Whitaker called the prosecution's witness preparation "haphazard" and found that while the prosecution's conduct was not willful, it deprived Gamez-Ruiz of the ability to fully defend himself. 
Denver Gazette partner 9News contributed to this report.