Welcome to Court Crawl, Colorado Politics' roundup of news from the third branch of government.
The Colorado Supreme Court began its 2022-2023 schedule for oral arguments last month, with the U.S. Court of Appeals for the 10th Circuit close behind. Plus, two new chief judges were selected for courts based in Colorado.
Justices, circuit judges sit for arguments
•  The Colorado Supreme Court heard five cases over the span of two days. First, the justices considered whether a Denver-based oil and gas company made routine corporate statements of optimism to investors when it described its drilling expertise, or whether those statements could actually be deemed illegal under federal law.
•  A man who killed his mother a decade ago wasn't able to mount a full insanity defense because the trial judge would have allowed the prosecutors to bring in the defendant's suppressed statements to police if he tried to. The Supreme Court is weighing whether the judge took the proper approach.
•  In a rare case of judicial branch v. judicial branch, the justices are interpreting the Supreme Court's own intent in laying down personnel rules. Did the court mean to give judicial employees and employers the right to appeal disciplinary decisions to the trial courts? Or is the internal process supposed to be final and unappealable? 
•  The fate of oil and gas leases in Boulder County and across the state more generally could depend upon the Supreme Court's interpretation of when idled wells cross the line into a total halt of production.
•  Meanwhile, the 10th Circuit's judges convened in Denver last week for multiple days of oral arguments. Among the appeals out of Colorado, 17 anonymous staff and students at the University of Colorado's Anschutz Medical Campus are challenging the school's religious exemption for the COVID-19 vaccine, arguing it unconstitutionally burdens the free exercise of their religions. A panel of Republican-appointed judges was somewhat receptive to their claims.
•  Even though Congress prohibited states from blocking the interstate transportation of hemp, it's an open question what happens when local authorities do interfere. Whether a hemp grower can sue for the confiscation of his plants at Denver International Airport will have implications for other producers of the crop.
•  A Fort Collins police officer argued he should receive immunity for slamming a belligerent college student face-first into the ground outside a bar. A lower court judge already ruled against the cop, believing a jury should decide whether it amounted to excessive force.
Welcome to the new chiefs
•  Timothy M. Tymkovich of Colorado has been the chief judge of the 10th Circuit since 2015. But his seven-year term as chief has come to a close, and the next-most-senior member who is under age 65 has taken the circuit's top post. That would be Jerome A. Holmes of Oklahoma, who, like Tymkovich, is a George W. Bush appointee. Holmes is also the first Black chief judge for the circuit.
•  Chief circuit judges have a few extra responsibilities in addition to judging: They sit on the policymaking body for the federal courts, which the chief justice of the U.S. Supreme Court chairs. They handle administrative and budgetary matters. They also screen misconduct complaints against judges.
•  Tymkovich spoke to Colorado Politics earlier this year about the challenges the circuit faced during the pandemic, and also talked about his pre-war visits to Ukraine to help the country develop its judiciary. Last month, he and Holmes interviewed Chief Justice John G. Roberts Jr. at the 10th Circuit's conference in Colorado Springs.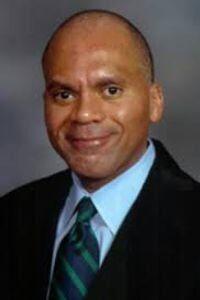 •  Meanwhile, there will be a new chief judge in January for Colorado's Third Judicial District, which encompasses Huerfano and Las Animas counties. District Court Judge John "Clay" McKisson, a 2018 appointee of then-Gov. John Hickenlooper, will succeed Chief Judge Leslie J. Gerbracht, who is retiring.
Decided on appeal
•  For the second time in three months, the state Supreme Court determined one trooper working out of Mesa County conducted an illegal vehicle search. The Colorado State Patrol said there is no formal discipline being taken against the trooper.
•  Four executives of e-cigarette maker JUUL can't be held personally liable in Colorado, even if the company they were in charge of used deceptive marketing practices on Colorado adolescents and young adults, the justices decided.
•  The Supreme Court has clarified what it means to have an intent to harm police officers by spitting on them. But two members of the court found fault with the majority's definition and urged the General Assembly to make its own attempt at cleaning up the law.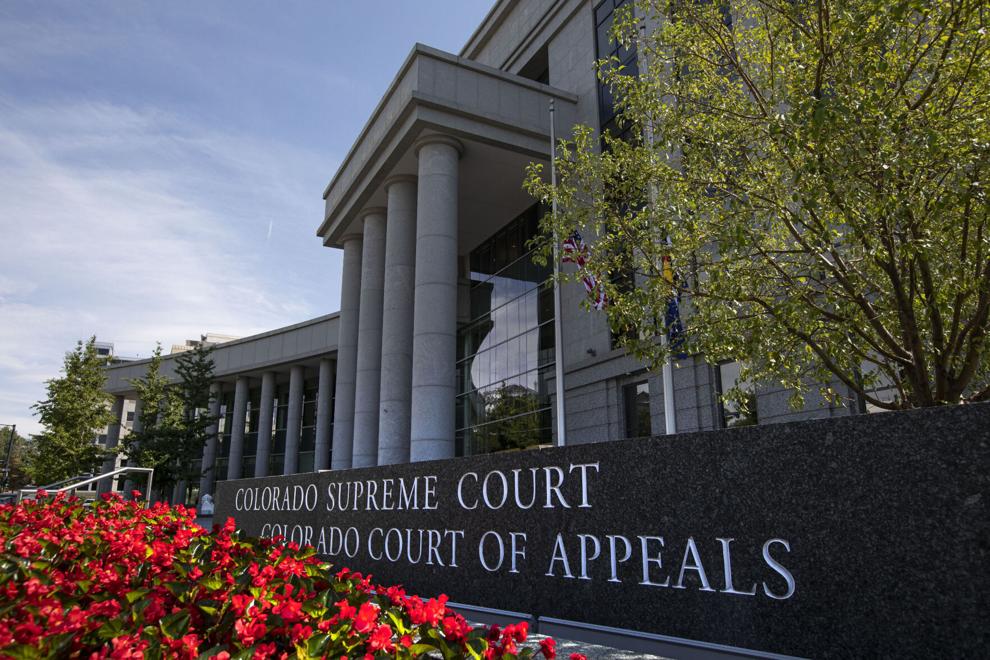 •  It did not violate the prohibition on race-based dismissals of jurors for an Arapahoe County prosecutor to remove a Hispanic man from a criminal trial because he observed the justice system is biased against minorities.
•  An El Paso County judge should have bifurcated a man's trial so as to avoid having the jury hear prejudicial information about some of the offenses, the state's Court of Appeals ruled.
•  Even though a defendant tested everyone's patience in the lead-up to his criminal trial, an Adams County judge still made a mistake in deciding he had intelligently given up his constitutional right to a lawyer.
•  Another Adams County judge gave a faulty jury instruction and only half-analyzed whether a sheriff's deputy should have provided the defendant her Miranda warning, the Court of Appeals ruled in reversing the conviction.
•  A Boulder County judge overstepped by deciding a father had indisputably neglected his child. The Court of Appeals believed that was not the only conclusion to be drawn from the evidence.
Other developments in Colorado's courts
•  An interim legislative committee has finalized two proposals to modify the process for disciplining judges in Colorado. First, a three-member panel would handle formal proceedings, with appeals to the state Supreme Court. Second, there would be additional reporting requirements on the secretive disciplinary process.
•  Meanwhile, the Colorado Commission on Judicial Discipline is not enthused about a proposal for Court of Appeals judges to hear discipline cases against Supreme Court justices, which is an attempt to address the dilemma of justices passing judgment on their Supreme Court colleagues.
•  Judges can use LinkedIn and connect with lawyers without violating the code of conduct, but there are some limitations to what judges can do if they sign up, the state's judicial ethics panel advised.
Federal news
•  A judge reduced the jury's dollar judgment slightly, but otherwise refused to overturn a verdict against the City and County of Denver for its role in the excessive force police deployed during the racial justice protests of 2020.
•  The Denver Housing Authority must send renewal housing assistance paperwork to a disabled woman at the address where she receives mail and not where DHA believes it should send it, a federal judge ruled. After DHA handed over the physical paperwork in court, the judge questioned why DHA couldn't have just done that sooner.
•  There were simply too many fingers pointing in opposite directions for a judge to decide who should prevail in an employment discrimination case involving the Denver Police Department. She opted to send the lawsuit to a jury.
•  An animal rights group succeeded in getting the names of elephant (trophy) importers from the federal government, except for one company, which is fighting to remain anonymous. A federal judge sent the lawyers into a hallway to try and negotiate an informal disclosure of the identity, but they couldn't reach an accord.
•  Although a trial judge decided the man accused of murdering multiple people at a Planned Parenthood clinic in Colorado Springs could be forcibly medicated, that order is on hold while an appeal works its way through the circuit court.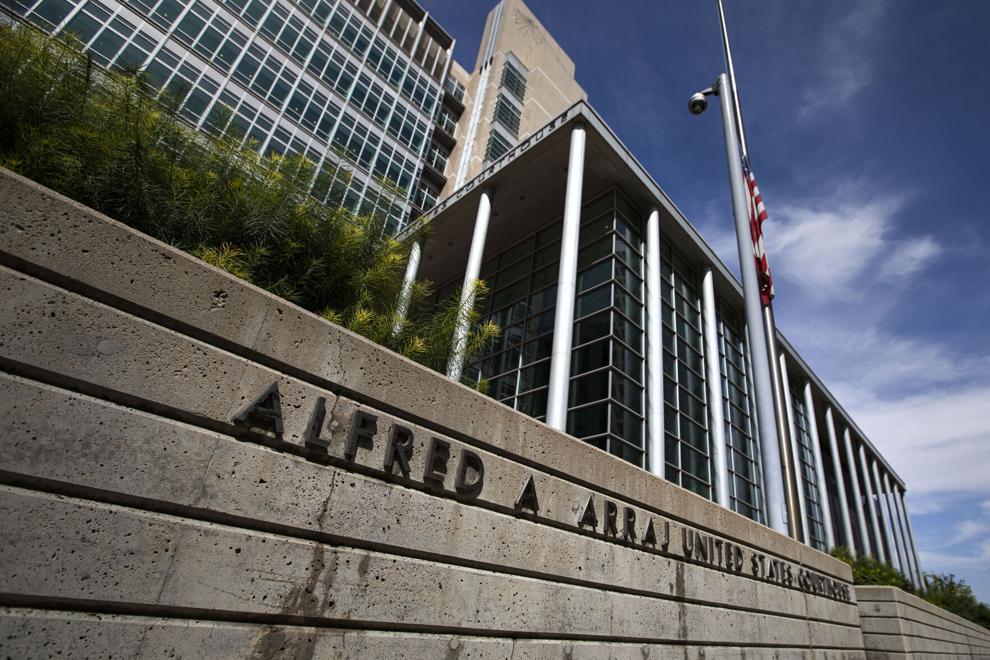 •  A Loveland police officer who shot a puppy in the head within seconds of exiting his vehicle will not receive immunity at this point, a judge ruled in allowing the civil lawsuit to proceed.
•  The sheriff of Logan County allegedly used racist language against an American Indian deputy. A couple of years after the deputy complained about it, he received a negative employment reference for another job. Although he believed he was a victim of discrimination and retaliation, a federal judge didn't see a link between the events.
Miscellaneous proceedings
•  Alonzo Payne, who resigned as the elected district attorney in the San Luis Valley in the face of a recall effort, has now been disbarred in disciplinary proceedings.
•  Colorado joined nine other states and the Federal Trade Commission in a lawsuit against pesticide manufactures for their alleged anti-competitive practices.
•  The criminal charges remain in place, for now, against Sen. Pete Lee, D-Colorado Springs, who is accused of a voting-related felony offense.