A 20-year-old man will avoid a death-penalty trial under a plea bargain Monday in a gang plot that led to the killings of two Coronado High School students.
Diego Chacon of Colorado Springs pleaded guilty to two counts of second-degree murder in the March 2017 abductions and shooting deaths of Natalie Cano-Partida, 16, and Derek Greer, 15.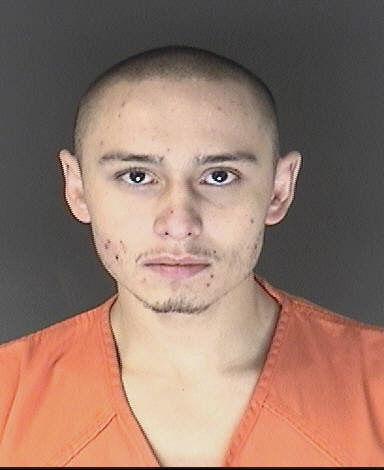 He will be sentenced to 65 years in prison under his deal, which doesn't require him to testify against Marco Garcia-Bravo, 22, the other alleged shooter in what authorities have characterized as gang-related kidnappings and killings.
The sentence is expected to be imposed Jan. 23 by 4th Judicial District Judge David Shakes.
In admitting his crimes, Chacon didn't identify the second shooter, saying that after shooting Partida, he "passed off the gun to another individual," who then shot Greer.
One of his attorneys, Joshua Tolini, said Chacon agreed to an "exit interview" with Colorado Springs police because he believes "the family has a right" to have their questions answered.
"But I want to make it clear that he's not going to testify," Tolini added.
Despite the limits of Chacon's cooperation, Natalie Partida's mother said there was comfort in having someone take responsibility for her daughter's death.
"We still don't know why, but to hear someone say, 'I did it,' that helps me out," Tamara Partida said after the hearing. "I waited for that moment. That's why it was so important for me to be here."
The plea was heard in court after Shakes rejected a motion by Garcia-Bravo's defense attorneys to close the hearing to the public, including about a dozen relatives of the victims and a Gazette reporter. The judge ruled that there is a presumption that court hearings remain public, and that the defense hadn't established a "clear and present danger" to Garcia-Bravo's right to a fair trial, which has yet to be rescheduled after a recent postponement.
Greer's mother, Heather Ferguson, leaned forward and wept as Chacon admitted guilt, dabbing at her eyes with tissues.
"It's still a long road ahead of us," she said in the hallway afterward.
Whether prosecutors intend to press on with a death-penalty bid against Garcia-Bravo wasn't disclosed in court.
Chacon and Garcia-Bravo are reputed members of a Sureños-linked street gang, accused of serving as triggermen in the slayings of the two Coronado High students. The teens were abducted at gunpoint from an apartment in Colorado Springs and driven to a dirt road outside Fountain, where they were shot at point-blank range.
Investigators said the youths were targeted over suspicions that Cano-Partida had been helping a rival street gang. Greer was abducted alongside her and killed to eliminate witnesses.
Attorneys for Chacon previously suggested their client had been falsely implicated by co-defendant Gustavo Marquez.
Ten people were charged in the case, accused of playing a role to assist or help cover up. Of the five people charged with first-degree murder, only Garcia-Bravo faces pending charges. The others have pleaded guilty to lesser offenses and await sentencing.
Garcia-Bravo is expected to return to court Dec. 19.