The coronavirus pandemic has left us all in uncharted waters, with no horizon in sight. But with businesses and schools closed, national pastimes on hold, and the traditional flow of life ground to a halt, one thing's for sure:  We're carrying on. With new worries and "social distancing" habits, but also with new perspectives and priorities. We're sharing several of your personal stories.
Stacie Scott
On June 2, 2018, I departed Louisville International Airport, entirely uncertain about the future. I said farewell to a simple, perfectly decent, familiar life. "Can I really do this?" I thought. I was bound for Mozambique—a country which I had not chosen, but had chosen me.
Perhaps one of the greatest things about Peace Corps is the opportunity it allows to integrate into and fall in love with places completely outside of our radar. I never would have stumbled upon Mozambique, nor glanced in that direction. And yet, it is the only place in which my mind and my heart now travel.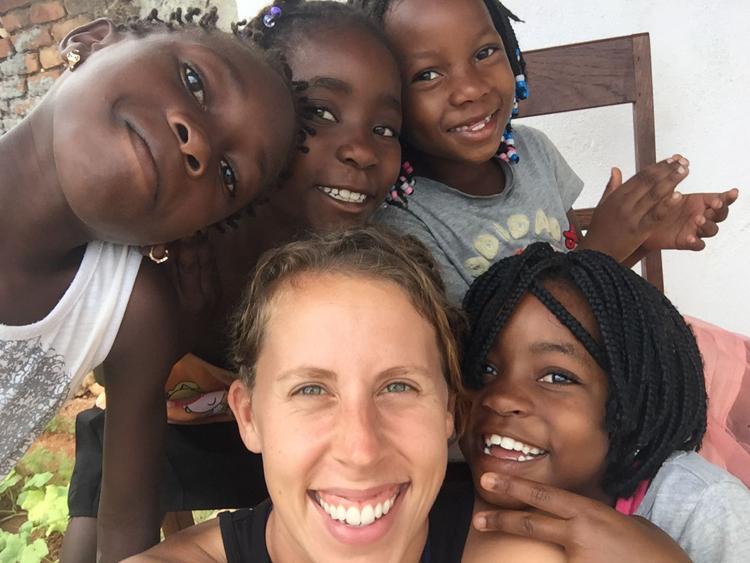 On March 21, 2020, I found myself once again at Louisville International Airport, though far from full circle. I have returned how I departed — full of uncertainty, and more, full of sadness.
Four days ago, I had just 24 hours to say goodbye to the past 22 months.
I said goodbye to the most rewarding challenges and the most challenging rewards. I said goodbye to the loveliest, kindest people. I said goodbye to my community, beautiful in both its culture and landscape. I said goodbye to the place that encompassed my family and my home. It was jarring. It was rushed. It was improper and incomplete. Twenty-two months of integration, tears, belly laughs, hard work, insecurity, language training, strength both physically and mentally, friendship, doubts, doubts, doubts, pure happiness, gratitude, perspective. In a moment, it was all gone.
I always feared the devastation that would accompany the close of my service. Even with five months remaining, emotions quickly surfaced. It is no doubt that many days during those 22 months were difficult. Occasionally impossible. But an involuntary farewell in just 24 hours, no day was more painful than that.
I am lucky, though, that my profound sadness speaks volumes about my experience, affection for my community and my life in Mozambique. This sadness answers those previous doubts. I could do this, after all. Through Peace Corps, I found my home and my path. And, most important, while I did not choose Mozambique, I sure am grateful it chose me.
All my love. Until next time.
Stacie Scott began as an intern at The Gazette in August 2014 and became a staff photographer the following year. She left in 2017 to join the Peace Corps.
In response to the novel coronavirus pandemic, the Peace Corps has temporarily suspended global operations and evacuated all volunteers, for the first time in its almost-60-year history.
Whatever you're doing to weather this storm, The Gazette wants to know. Send an email to coronavirusstories@gazette.com, and include a selfie if you can.