Colorado Springs program helps college students become community leaders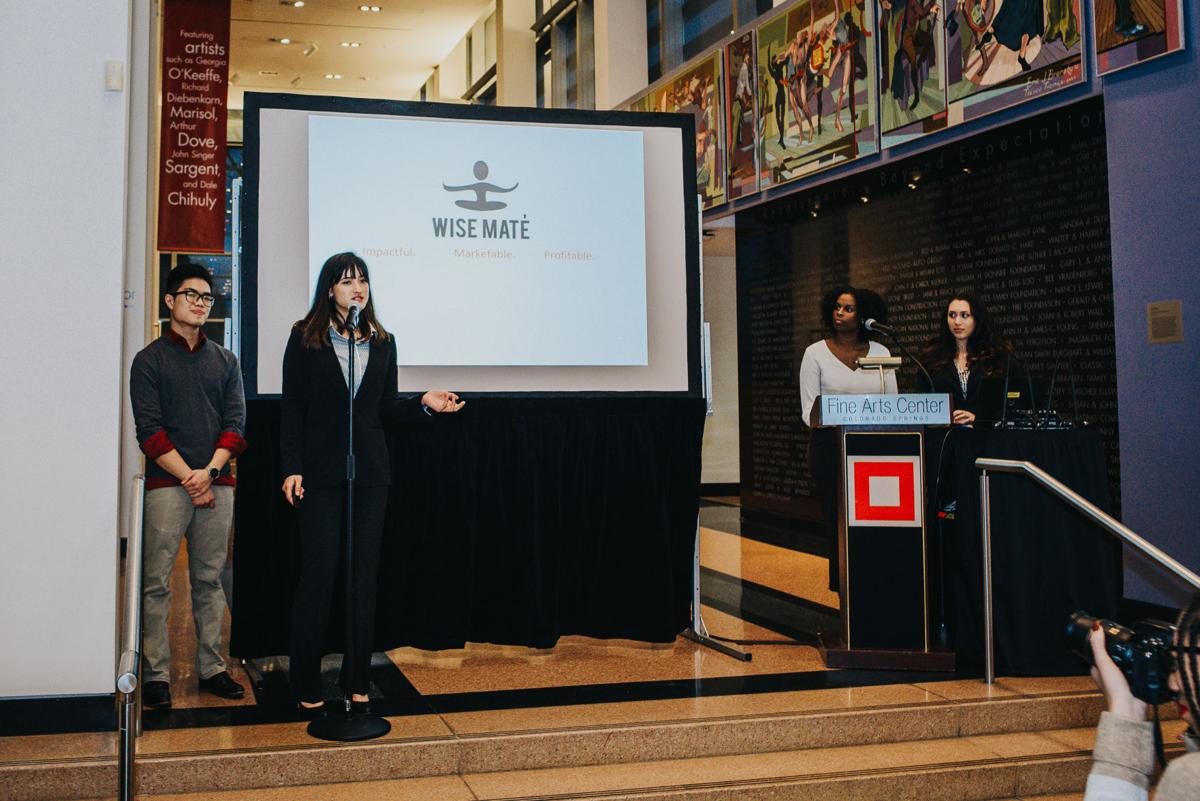 Silver Key Senior Services needed ideas.
The Colorado Springs nonprofit turned to a partnership that assigns local college students to community projects for ideas on how to best use its industrial kitchen, which sits idle for hours a day when meals aren't being prepared for the elderly.
The result was a student-created business plan to churn out bottles of trendy, caffeine-rich mate tea to sell to cafes and grocers.
Silver Key is only one beneficiary of the Quad Innovation Partnership, a collaboration of the Air Force Academy, University of Colorado at Colorado Springs, Colorado College and Pikes Peak Community College. The goal is to give four- to six-student teams some real-world experience while they solve problems for area organizations, said Quad Executive Director Jacob Eichengreen.
Last fall, other Quad teams helped Colorado Springs Utilities plan energy sourcing, brainstormed functions for the inoperative Venetucci Farm and offered ideas for El Paso County and Colorado Springs to expand access to social services.
"It's connecting them to meaningful work," Eichengreen said. "It's connecting them to their own capabilities in a professional environment as opposed to an academic environment."
The Quad began working with Silver Key last year to help it increase use of the kitchen at its South Murray Boulevard campus. Silver Key also wanted a plan to employ elderly people part time, plus possibly youths, said president and CEO Pat Ellis said.
"When we moved in here three years ago, we needed to build out a commercial kitchen because we prepare between 700 and 1,200 lunches a day, depending on the day," Ellis said, but the kitchen is only used from 6 a.m. to 2 or 3 p.m. weekdays.
In January, she and one student team member will present the plan to the organization's operating board. If the pitch passes muster, Silver Key will start implementing the plan.
The team recently showed the proposal to the nonprofit's social enterprise board. "We were pretty impressed," Ellis said.
The initiative is a candidate for a $40,000 zero- or low-interest startup loan from the Edson Foundation, a fund of the Pikes Peak Community Foundation focused on developing social enterprises, Eichengreen said.
The student team brainstormed product ideas and settled on mate, said Devin Quach, a UCCS sophomore studying mechanical engineering. They thought the South American tea, which is popular with health-conscious and young consumers, could be a hot seller. They also appreciated the drink's historical and social significance, Quach said.
"In Argentina, where it originated, they pass it around in a gourd, and it's a social gathering kind of drink," he said. "It gets people talking. We kind of like that, and we kind of liked the tradition behind all of that. So we ran with it."
The students proposed the brand name Wise Maté, referencing the knowledge that seniors have to pass on, Quach said. Per the team's design, each bottle would feature a photo, name and brief profile of a senior or youth who works in the kitchen.
Silver Key's chef has developed four flavors, including a traditional herbal variety called "Meditation" and a tea with hints of peach and mango called "Horizon."
A second team fleshed out a business plan last fall and researched the risks and opportunities of the venture.
Quach researched what supplies and machinery would be needed to fill, cap and label the bottles in compliance with Food and Drug Administration regulations. And Brieanna Bryant, a UCCS senior studying economics and political science, built a financial spreadsheet to calculate how much money Silver Key could make, depending on supply and sales.
They found that the profit margin per bottle would be 30 percent to 60 percent, or $1.50 to $1.75 per bottle. If Silver Key had one machine and four part-time employees, the kitchen could churn out about 200 bottles an hour, they concluded.
The students still were trying to determine whether the mate would be popular with locals. After weeks of searching for market research online, they changed course and surveyed more than 200 people at local events, serving samples, Bryant said. The feedback was mostly positive, she said.
"At some point, we had to look at our notes on the wall and just rip them off and start over," she said. "That was the hardest part and in some ways the best part, because we were able to just let go of something that we knew wasn't going to work and just start fresh, start new, and get our spirits back up. And then we developed something amazing at the end of it."