The Colorado Springs police officer who was critically wounded during a shooting Aug. 2 was transferred Tuesday from UCHealth Memorial Hospital Central to Craig Hospital in Englewood.
"We're so happy to report that Cem (Duzel) has moved to the next level of treatment," said police Lt. Howard Black. "This is the second phase of his 'boot camp' to continue to move his progress in the right way."
Duzel, 30, will start rehabilitation at Craig, which specializes in spinal cord injury and traumatic brain injury rehabilitation.
His fellow Colorado Springs officers, along with medics, surgeons, hospital staff and others, lined the hallways and bay at Memorial Central to cheer on Duzel as the ambulance that carried him turned onto Boulder Street toward Interstate 25.
Just before the ambulance drove out, one of the officers yelled to those outside, "Out here is a celebration."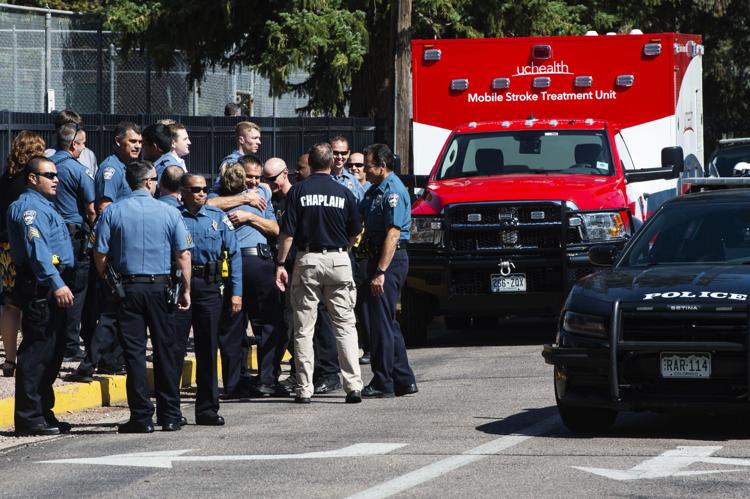 Black said, "You could hear it, you could feel it, with hundreds of people here at the hospital clapping and congratulating him."
The ambulance was accompanied by a motorcade down Interstate 25 to Denver. At least 10 law enforcement agenciesfrom the Front Range lined frontage roads and overpasses along the route, Black said.
Duzel, a five-year police veteran, was shot in the head when he encountered an armed man east of the Olympic Training Center.
Karrar Al Khammasi, 31, an Iraqi refugee who avoided deportation despite a criminal history, is being held in El Paso County jail on suspicion of multiple crimes, including attempted murder of a police officer, weapon possession by a previous offender and menacing, all felonies.
Al Khammasi also was wounded.