A Colorado Springs police officer was "gravely wounded" in a shootout early Thursday by a man who reportedly had had a run-in with an Uber driver and was out on bond on a weapons charge.
Karrar Noaman Al Khammasi, 31, was scheduled to appear in court on the charge Friday morning, according to court records. He now faces charges for attempted murder of police officer Cem Duzel, possession of a weapon by a previous offender and felony menacing with a real or simulated weapon, records show.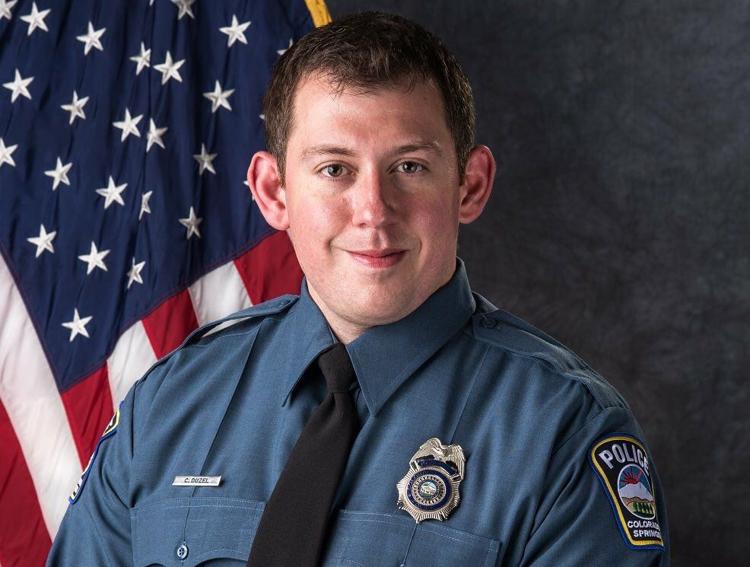 Duzel, a five-year veteran assigned to the Sand Creek Division, remains in critical condition at UCHealth Memorial Hospital Central.
Duzel and other officers were responding to reports of shots fired in a neighborhood east of the Olympic Training Center shortly after 2:45 a.m. Thursday when they encountered Al Khammasi in the 2300 block of East Boulder Street, El Paso County sheriff's spokeswoman Jacqueline Kirby said. The Sheriff's Office is investigating the shooting.
Al Khammasi pulled a handgun and started shooting at officers, who fired back, Kirby said. He suffered nonlife-threatening injuries and also was being treated at Memorial Central, Kirby said.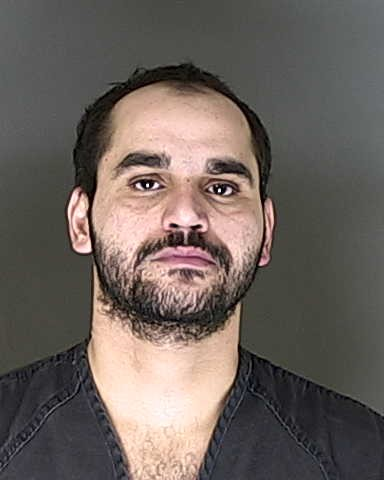 Few other details about the exchange have been released, but scanner traffic captured on Broadcastify.com indicated the confrontation escalated quickly.
Shortly after a caller reported a man firing random shots near Boulder and North Union Boulevard, police officers could be heard frantically calling for medical help "now." Police have not disclosed further details about Duzel's injuries, beyond his condition.
Al Khammasi's injuries also are unknown. After the shooting, an officer reported over the police radio, "Don't know where he's hit yet."
Court records show Al Khammasi had spent time in jail for convictions on driving while intoxicated and trespassing in a dwelling in 2013, and misdemeanor assault in 2017.
A Facebook profile purportedly belonging to him sayshe started working at Peak Vista Community, a local health center, on July 24, but a spokeswoman for the health centers said they have no record of him being a current or past employee.
The Sheriff's Office was seeking anyone with information about Al Khammasi to call their tip line at 719-520-6666 or leave an anonymous tip with Pikes Peak Crimestoppers at 719-634-7867.
An Uber driver was among those who called 911 to report the gunfire.
Driver Carrie Ward told The Gazette she was called to pick up a rider near The Angry Pirate bar at 2100 E. Platte Ave. but canceled the trip because the man was being "verbally aggressive."
Uber said in an emailed statement that it encourages drivers to cancel trips when they feel unsafe.
After dropping off another fare, Ward said she was passing by the same block and stopped to warn another Uber driver about the "aggressive" man, and to not give him a ride.
As the two drivers were speaking, Ward said she saw the man down the block, yelling and waving his arms, "1,000 times more agitated than when I told him to vacate my car."
Soon after, police began flooding the area, she said. As she followed a patrol car trying to get the officers' attention, Ward said she heard gunfire.
"I can still see the taillights of the squad car when the first bullets rang out, a brief few seconds longer and the second burst of bullets rang (through) the night while I was on the phone with 911 and all I could say to dispatch was PLEASE tell me that officer was not just killed," Ward wrote.
Heather Langreder, assistant manager at the True North Motel, said she was taking care of sick puppies when she heard sporadic gunfire punctuated by silence. She estimated hearing at least 10 shots, but said, "you could tell it (the shooting) was getting farther away."
Another resident, who declined to give her name, said she heard 10 to 12 shots in rapid succession. "This is getting ridiculous," she said.
In 2016, police shot and killed homicide suspect Demetrius Moore outside a home at Platte and Union. Nine months later, two people were injured in a shooting near Willamette and Swope avenues. A shooting also was reported at East Platte and Swope avenues in February, where police said they found shell casings and blood but no victim.
Other residents, though, say the neighborhood is quiet and safe.
Floyd Clarke, a 33-year resident of North Bonfoy Avenue, said that apart from transients who use Boulder Avenue as a cut-through, the area is relatively problem free. He described it as an up-and-coming neighborhood with homes starting to be repaired and sold to families.
"About 20 years ago, it was a lot worse," Clarke said, adding that he hadn't heard gunshot in the area in about a month.
Jacci Gooden, director of Princeton Academy, a day care center near the shooting site, agreed that the area was no worse than others in the city.
"I have never been afraid," Gooden said. "Stuff happens."
Kirby said the shooting evokes sad memories of the loss of sheriff's Deputy Micah Flick on Feb. 5 and close calls for several others in law enforcement.
Flick was slain while trying to arrest suspected car thief Manuel Zetina, who also was killed in the gunbattle. Two other deputies and a police officer were wounded in the incident: Sgt. Jake Abendshan and police officer Marcus Yanez recovered and are back to work; Deputy Scott Stone remains on leave, recovering from a gunshot wound to his abdomen.
Just 11 days ago, Deputy Jeremy Juhl, 36, was hit in the side by a pellet or shrapnel during a shootout with a man accused of killing a person while robbing a marijuana grow in eastern El Paso County.
Juhl was treated and released for the minor wound. The suspect, William Bacorn, 18, was killed.
"We were just talking yesterday at a meeting how, sadly, this is becoming the norm. We've had four officers — three deputies, one officer ... shot (this year)," Kirby told Gazette news partner KKTV.
"We know Micah (Flick) died in February, and then we just had one of our SWAT officers a few weeks ago, and now this. It's very, very hard."
In addition to Flick, two other sheriff's deputies were killed in the line of duty this year. Adams County Deputy Heath Gumm, 31, was shot to death Jan. 24 while investigating an assault in a residential area north of Denver. Douglas County Deputy Zackari Parrish, 29, was slain, and four other officers wounded, in a Dec. 31 ambush in Highlands Ranch by a man with a history of mental health problems.
Police have released few details about Duzel's career, but The Gazette featured him and three other officers in 2015 after they rescued a bear cub that got its snout stuck in a tub of protein powder. When officers couldn't remove the tub, they coaxed the bear into the back of their patrol car and drove it to a nearby fire station.
Firefighters removed the bottle, and the bear later was released into the wild.
The Police Department warned it was not aware of official fundraising efforts on Duzel's behalf. "Be wary of anyone trying to get you to donate and carefully check out the circumstances," police said in a post.
The Colorado Springs Police Protective Association said it is collecting donations for Duzel and his family through its fallen officer relief fund, which is a 501(c)3. The CSPPA already has purchased airline tickets, a rental car and meals for Duzel's family, Executive Director Sherryl Dillon said.
Donations can be made over the phone by calling 719-634-0058, or by sending a check to CSPPA at 516 N. Tejon St., Colorado Springs, CO 80903.
The Gazette's Tatiana Talesnick, Lance Benzel, Doug Fitzgerald, Jakob Rodgers, Liz Forster, Ellie Mulder and Jerry Herman contributed to this report.