The Colorado Springs police officer who fired shots during a gunbattle last weekend in which Sean Michael Collins, 29, died has been identified as Christopher Laabs.
Laabs, who joined the Police Department on Jan. 10, 2007, is assigned to SWAT. He was placed on routine paid administrative leave in accordance with department policy.
An hourslong standoff began about 5:30 p.m. May 18, shortly after officers arrived at an apartment in the 4200 block of Forest Hill Road. Neighbors had called police after hearing a loud argument among the residents of the apartment near Garden of the Gods Road and Centennial Boulevard.
After 9 p.m., the sound of stun grenades were reportedly heard, followed by gunshots.
Collins fired at officers, and at least one officer returned fire, according to the Sheriff's Office, which is investigating the shooting. Shootings involving law enforcement officers are typically investigated by a neutral agency to avoid conflicts of interest.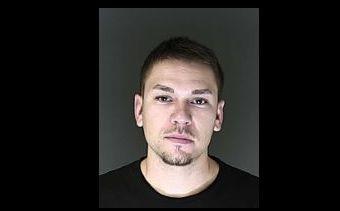 Collins died at the apartment. The cause and manner of his death will be determined by the El Paso County Coroner's Office.
Collins' death was the third fatal police shooting this year, one of which has been ruled justified.
Laabs was among three SWAT officers who fired their weapon in the fatal shooting of Corky Lee Oliver, 31, in March 2018, which was ruled justified. Oliver, a fugitive, was holding a woman hostage at the TravelStar Inn & Suites, 1703 S. Nevada Ave.