Actions may speak louder than words, but words are what get you there.
Alisha Zellner learned this growing up in Colorado Springs, where, among other accomplishments, she was the first female to make the varsity football team at Mitchell High School.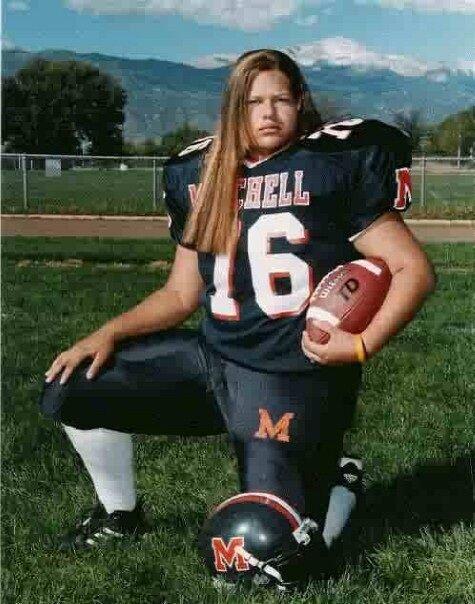 "It kind of started out as a joke in the stands when we were losing … about how I could go out there and play better and harder," said Zellner, who graduated in 2005. "I'd played other sports. I thought, I can do this … I should do this. I went out there to prove that women can make the team. It was about breaking gender barriers."
What started as a joke and a lark became a mission and confirmation of a passion — not necessarily for football, which she went on to play semi-professionally for the Independent Women's Football League, but for being a potential agent of change.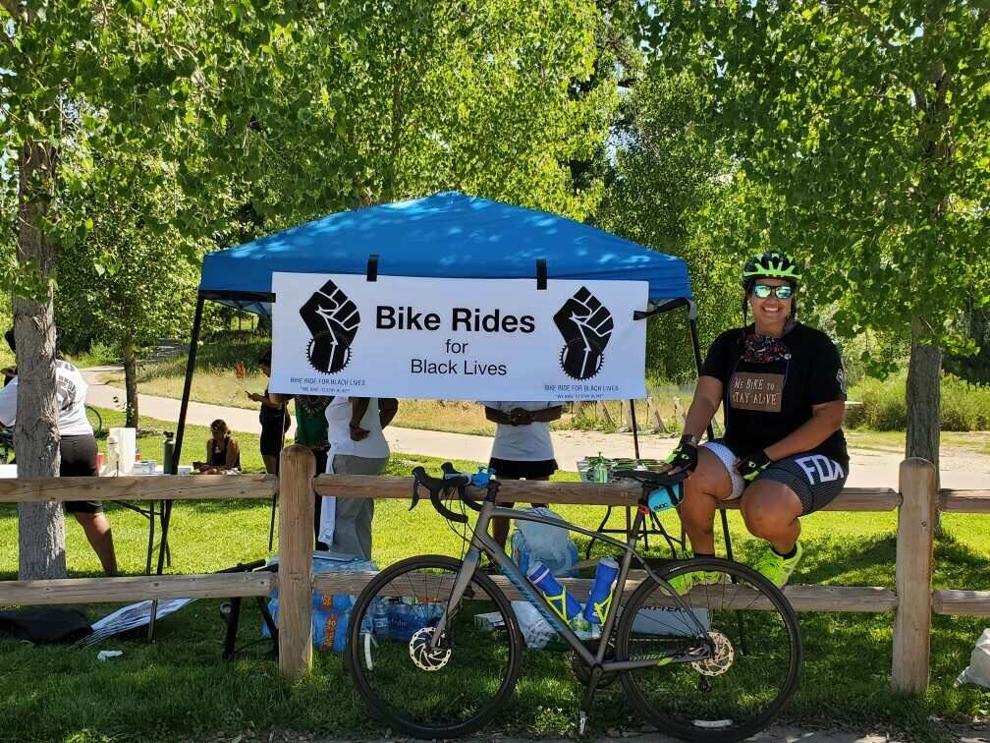 Now 33 and a police corporal at Colorado State University in Fort Collins, Zellner continues to lead by example, hoping to encourage conversations and awareness through her words and her deeds. Most recently, she's been doing it on two wheels, in the name of racial justice and Bike Ride for Black Lives.
During the month of July, Zellner pledged to ride 400 miles on her bike to honor "the 400 years that the Black and African American community has been fighting for social justice." She set up a GoFundMe page with donations earmarked for organizations actively aiding the movement and museums dedicated to Black history, including the Civil Rights Museum in Atlanta, and began ticking off the miles, in 12.9-mile daily increments.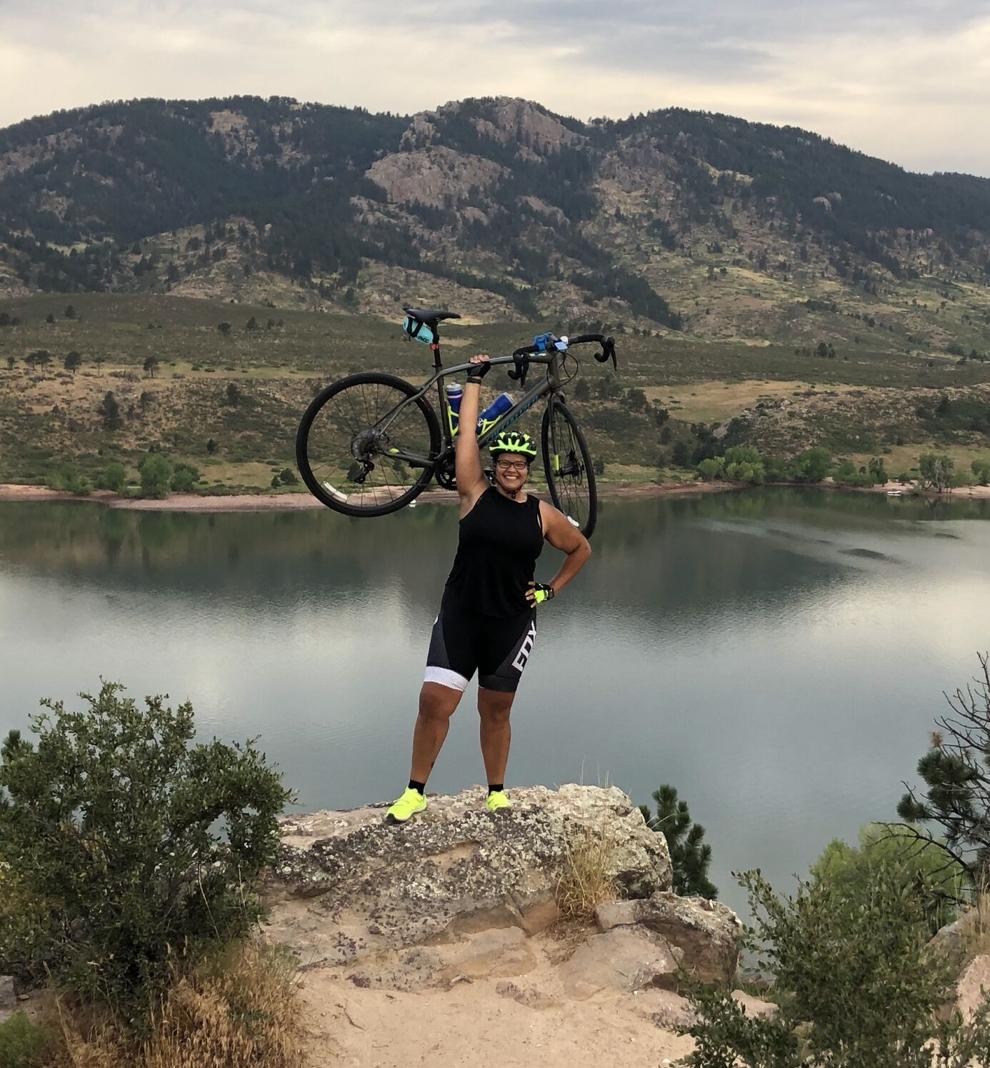 Her initiative drew so much support it turned into a real world community bike ride, July 12, that saw around 200 riders and volunteers cycling the streets of Fort Collins.
As of late last week, pledges were at almost $6,200, and local and national media, including People magazine, had covered the story.
"I think that because of the unique perspective of being a Black officer, and being a Black female officer, I think that has caught a lot of people's attention," Zellner said. "We've seen protests and we've seen marches, but I've never really seen a large amount of bikes get together. And bikes are a pretty big billboard."
Zellner arrived in Fort Collins as an undergrad at CSU, and when she completed her B.A. in 2009 planned to immediately get her master's in forensic psychology. A job working as a counselor at an adolescent mental health treatment facility changed her mind, though, and when she finally decided to pursue a higher degree, she headed to the University of Texas at San Antonio to study justice policy.
She'd just finished her master's in the fall of 2014, when the killing of Michael Brown by police officers in Ferguson, Mo., led to nationwide rallies calling for racial justice.
"In their protests, they were calling for more people of color in uniform, more people who looked like them," Zellner said. "Mahatma Gandhi always said, 'Be the change you wish to see in the world.' I thought, this is my opportunity to jump into law enforcement, to be part of the criminal justice system."
Zellner will celebrate her sixth anniversary with the department, where she specializes in proactive and de-escalation tactics and community policing, in December.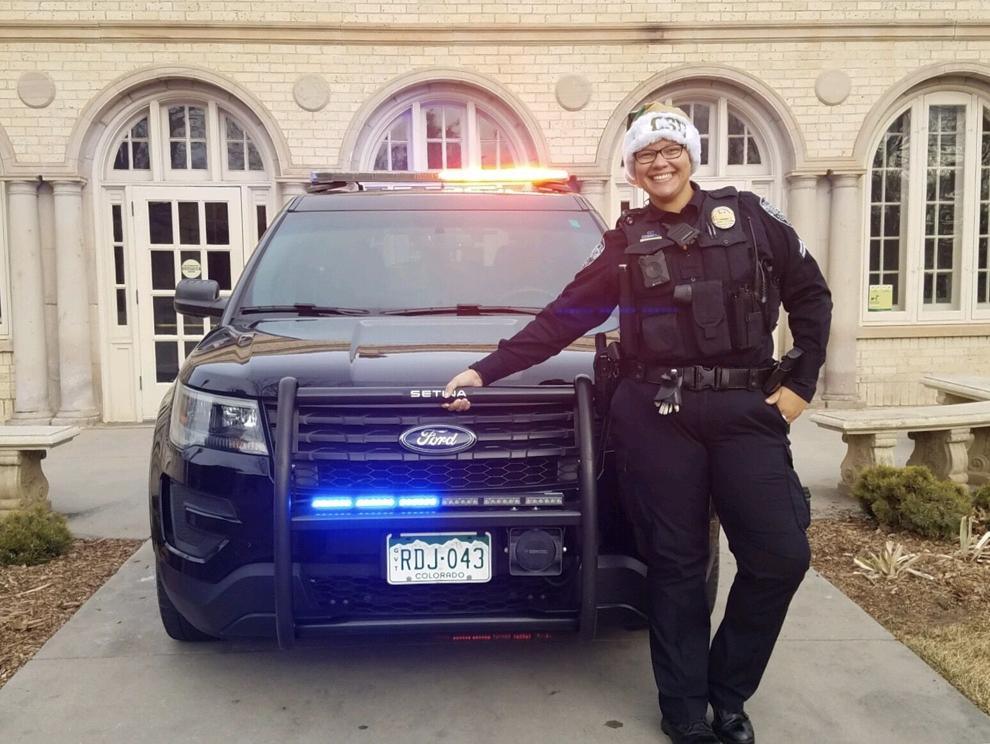 She said she was inspired to found Bike Ride for Black Lives after taking to her bike in May to raise money and awareness for the Police Unity Tour. The annual ride honoring law enforcement officers who died in the line of duty was canceled due to the pandemic, so Zellner completed the 250 miles, in three days, in Fort Collins.
"When George Floyd was killed and the protests started, I wanted to find a way to be part of the movement," Zellner said. "And in the same way that I had honored law enforcement, I thought riding my bike would be a great way to be able to honor the Black community and my Black identity."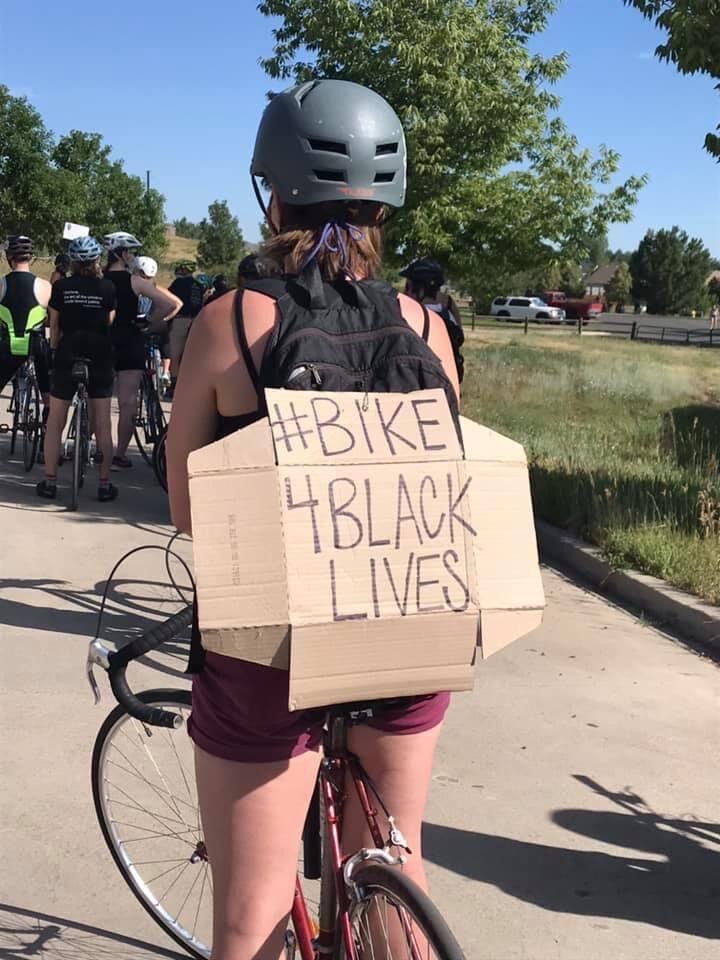 Zellner finished the promised 400 miles a week ago, but was out there every day, for at least 12.9 miles, through July 31. She said she's continuing to focus on the road ahead, on living out her message and finding unique ways to share it.
"I think for me the biggest message is that we have to make change together. The only way that the world is going to be a better place is if we do it together and we stop being so divided," she said. "It's not cops versus Blacks, because clearly I'm a Black officer. It's about wanting to make a difference."