A jury Friday convicted a Colorado Springs man in a 2018 double-slaying in which two people were shot in the head and left in a burning car in a scheme to steal up to a pound of marijuana.
The panel found Nashid Rayon Rivers guilty of multiple counts of first-degree murder in the drug-heist killings of Serena Garcia, 21, and Marcus Denton, 20, on the city's southwest side. Rivers also was convicted of aggravated robbery, tampering with human bodies and other counts. Fourth Judicial District Judge Frances Johnson moved directly to sentencing, imposing an automatic penalty of life in prison without parole. 
"I'm innocent," Rivers told the judge in a profanity-laced tirade after the verdict, in which he promised that his "many appealable issues" would result in his being granted a new trial.
"Max me .... out," he said, taunting the judge to use her discretion under the law and stack his sentences against him."
Johnson, who could have pinned dozens of additional years onto Rivers' life sentence, said there was no point in sentencing him beyond his life term, although she said the evidence against him was clear and that his penalty was "absolutely appropriate."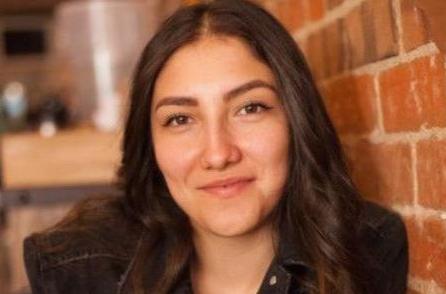 "You gave them absolutely no opportunity to protect themselves," Johnson said. "I don't know if they saw what was coming."  
Jurors returned their verdict after more than two days of deliberation, capping a roughly two-week trial held under courthouse coronavirus protocols.
According to prosecutors' account at trial, Rivers and a second man, Marquis Hazard, conspired to lure Denton to a drug deal at which Rivers would kill him and steal his marijuana, and Hazard would be the getaway driver.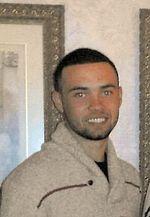 Garcia was essentially a bystander, police said — targeted only because she had driven from Parker to pick up Denton after he crashed his Mercedes Benz on a snowy road. 
At the meet-up, held at a residential street near the Bear Creek dog park chosen for its seclusion, Rivers ambushed Denton and Garcia from inside their car, shooting Denton four times in the head before turning the gun on Garcia and shooting her twice in the head, testimony showed.
"The only thing she had time to do was cover her ears from the thunderous bangs that were happening next to her as her friend was being killed," prosecutor Stephanie Redfield said during closing arguments.  
After the killings, Rivers used gasoline to set fire to the car but accidentally burned himself, causing him to flee empty-handed. That required Hazard, 22, and his girlfriend, Shailynn Ryles, 21, to return to the scene to collect the pot, authorities said.
Hazard is also charged with first-degree murder under the complicity theory, accused of helping to plot and cover up the deadly robbery. His trial is scheduled in September. Ryles, a key witness against Rivers, has pleaded guilty to accessory to murder under a deal that will result in probation. She is due to be sentenced June 18.
Attorneys for Rivers tried to convince the panel that Hazard was the mastermind and shooter, but prosecutors cited what they called "powerful" evidence that the defendant wielded the gun, including a text message he sent before the killings announcing that he was "about to dome" someone, a common reference in music and videogames to shooting someone in the head. Police say the murder weapon was later found in Rivers' home.
Defense attorneys said Rivers' comment about "doming" someone referred to the videogame Fortnite, a claim prosecutors dismissed as fanciful, saying it came as Rivers and Hazard discussed elements of where the deadly robbery would occur.
The defense also said, apparently without evidence, that Rivers had lent his gun to Hazard before the killings and then got it back afterward.
Rivers' profane tirade in court came after relatives of Serena Garcia delivered tearful remembrances of her, calling her a "beautiful soul" who helped care for a young relative with cancer and who wanted to be a nurse.
Her "senseless" death came only after she answered a 5 a.m. call from Denton asking to pick him up after his crash, her mother said.  
"Serena will always be loved and remembered for the beautiful person she was," Sabrina Garcia said.
Addressing the defendant, she added: "My hope is that someday you realize the gravity of what you have done and ask for God's forgiveness."