The U.S. Postal Service in Colorado Springs welcomed its first female postmaster, JoLea Quintana, at a ceremony Friday.
"A notable heritage and a vital responsibility" are carried in the title of postmaster, the USPS said in a news release.
Quintana will manage 822 employees in 12 districts. She is the first woman to serve in the position since the Postal Service began serving the city in 1871.
She started her career as a distribution clerk in Chandler, Ariz., in 1989, later serving as a delivery analyst, customer service manager, customer service operations manager, human resources manager and postmaster.
In 1995, she started supervising and said she realized it was "a great place to start a career."
Quintana has worked in Colorado Springs since February and said she takes the postmaster position very seriously. The goals are to improve customer service by providing a clean lobby, fast service and mail delivery at the right time to the right place, she said.
She said she also hopes to bring a positive work environment and high standards to her fellow postal employees.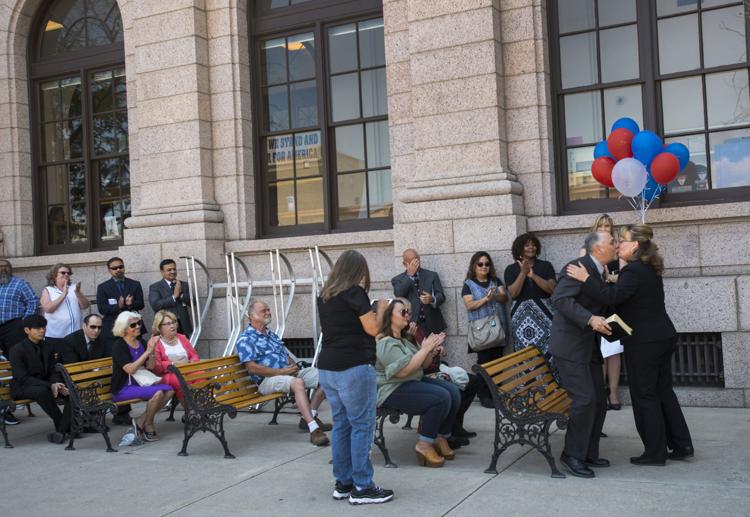 She has named Levi Lopez, who also started work locally in February, to be the customer operations manager.
"I'm grateful for the opportunity JoLea has given me and happy to be her right-hand man," Lopez said, adding that she is "dedicated to customers in Colorado Springs" and has "integrity and high standards."
Quintana thanked her family, past supervisors and postmasters, noting that her husband, Mike, welcomed it as "a new adventure" despite having to leave their Arizona home of 32 years.
Quintana grew up in Silverton, left at age 20 and said she's happy to be back in Colorado. "It has always been home."