A young Colorado Springs couple described as "making the American dream come true through hard work" were among 11 people killed Friday when a skydiving plane crashed at Dillingham Airfield on Oahu's North Shore.
Bryan and Ashley Weikel were celebrating their one-year wedding anniversary in Hawaii, one of their favorite getaways, and embarking on their first skydiving adventure, Bryan's uncle, Kenneth Reed, said Monday.
Skydiving was "their main goal" in Hawaii, Reed said.
"They were the true spirit of the American dream," he said. "They didn't have great opportunity, but they made their own opportunity."
They were deeply missed Monday by their co-workers at Aerus Electrolux in downtown Colorado Springs, a business that sells vacuum cleaners and systems, air and water purifiers and allergen controls. Reed co-owns the business with Danna Wright and her husband.
"I never met more responsible kids at that age," Wright said, holding back tears. "Ashley had such a hard life growing up, and she made something for herself by working for everything she had. It breaks my heart. Of all the people in the world ..."
Family members had not been officially notified Monday morning but had concluded it was the couple's plane from Snapchat photos. Ashley had posted pictures of them boarding the plane, with the caption, "Getting ready to go skydiving," Reed said.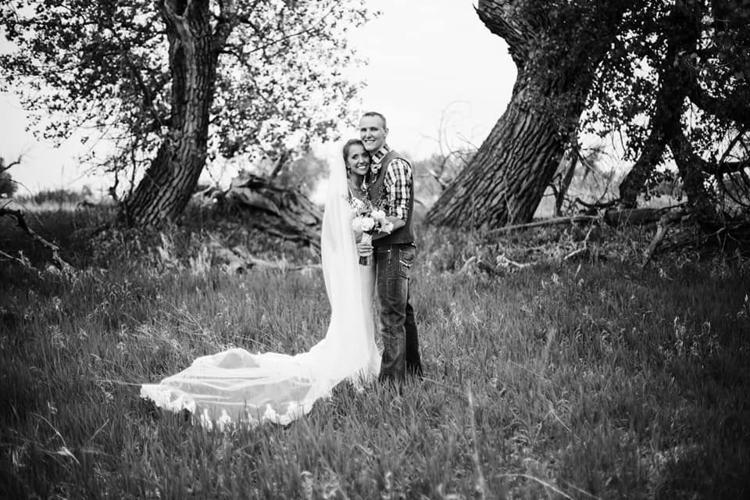 By enlarging the numbers on the plane and matching them to the plane that went down, the family determined that the two were among the passengers. There were no survivors.
Wright has the last text she sent Ashley, inquiring about her safety after she heard the news about a skydiving crash.
"She never answered, and she always responds immediately," said Wright, a close friend of the couple's.
Federal authorities said they are investigating repair and inspection records on the plane, which upended shortly after takeoff, hit the ground and burst into flames, according to witnesses.
Aviation officials confirmed during a weekend news conference that the plane's tail had been substantially damaged in a 2016 accident while transporting skydivers in California. But it had been fixed and placed back in service.
Another victim also had Colorado ties. Casey Williamson, 29, of Yukon, Okla., had lived in Vail, where he snowboarded in the winter. He also went skydiving in Moab, Utah, in the summer.
He moved to Hawaii about a year and a half ago, his mother told The Associated Press, to work as a skydiving instructor and videographer.
Family and friends of the Colorado Springs couple are in shock, Reed said.
"It's one of those things where you watch the news every night and you see those terrible things happen, but you never think it's going to happen to you, especially at such a young age," he said. "They were just starting life."
The Weikels — Bryan, 27, and Ashley, 26 — had dated since they were teenagers. They stayed active, participating in Iron Man competitions, Wright said, and hiking with their chocolate lab, Dom.
Bryan grew up in Bennett, a small town about 25 miles from Denver, and he lived with Reed while a teen. The couple had lived in Colorado Springs for three years and were "doing everything right," said Reed, who officiated at their wedding over the Memorial Day weekend in 2018.
"For over a year, they lived on ramen and beans to save every nickel to buy that house," he said. "A lot of kids don't listen, but every bit of advice they got financially, they said, 'These are people who have been there, so that's how we're going to do it.'"
The Weikels were proud of the house they had built in a new development in northeast Colorado Springs, Wright said.
"They weren't your typical people," she said. "Their cars were paid off, and they scrimped to build that house."
The couple also were buying a Herff Jones franchise, selling graduation yearbooks, rings, caps and gowns. They were going to run the business out of the Colorado Springs Aerus Electrolux, Wright said.
"They worked hard to achieve their goals," she said.
Said Reed: "Everybody's going to say nice things, but in this case, these two were the most genuine, hard-working, kind-hearted souls I have ever encountered."
Bryan had worked for Reed's business for a decade, most recently as service manager for the Denver location.
"He ran the inside of the store from the front to the back," Reed said. "He took care of all the customers and did inventory. He was an amazing worker and very reliable."
The coroner in Honolulu initially told the family they would need to sign the death certificate in Hawaii before the remains could be released, Reed said. But then the coroner said the remains could be shipped back to Colorado without relatives having to do that.
The family on Monday was starting preparations for a funeral in Bennett, Reed said.
The Hawaii crash was the deadliest civil-aviation accident in the United States since a wreck at a 2011 Reno Air Show in Nevada killed a pilot and 10 spectators.