The Gazette's latest podcast, Colorado Cold Case, invites the community to help solve crimes, like the unsolved death of Thomas "Tommy" Kinslow.
The first three episodes of Case 2, "Justice for Tommy Kinslow," recount the shooting death of 20-year-old Kinslow on Nov. 22, 2005, in front of the Georgetown Square townhome he shared with his parents on Constitution Avenue. But unlike most unsolved homicides, police initially arrested someone in Tommy's murder.
Fifty-two days after the shooting, police arrested Gabriel Uriah Gonzales, then 18 years old, on suspicion of first-degree murder. Listen to episode 4, out today, to learn why.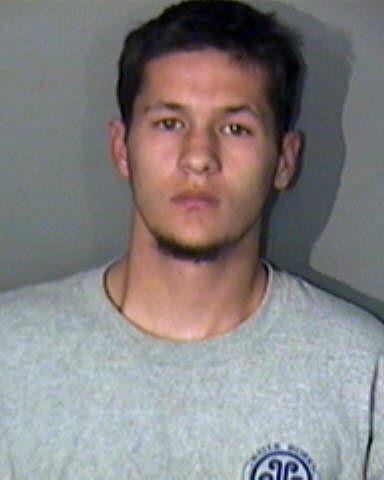 New episodes are released each week. Tune in as Colorado Cold Case continues to explore the evidence in the case, including why the charges against Gonzales were dismissed. What's left in the end? Who is still considered persons of interest in Tommy's death? Will Tommy's murder ever be solved?
You can download the episodes for free wherever you get your podcasts or at gazette.com/coldcase.
Here are some of the facts we've already learned in the case:
Tommy Kinslow had worked late at Hollywood Video, leaving the movie rental store about 1:41 a.m. on Nov. 22, 2005, and driving the half-mile to his parents' townhome. He parked his car in its usual spot along the curb that runs behind the house, locked it and was walking toward the back door, and his bed, when something caused him to change course.
What pulled him away is a matter of speculation — his family believes he spotted someone breaking into cars and intervened — but eight witnesses said they saw him fighting with someone in the street.
Witnesses said Tommy at one point had a weapon, resembling a baseball bat or a broomstick handle, and was swinging it at his attacker, but it was no match for a gun.
Tommy was shot five times, including once in the back of the head — the kill shot, as current El Paso County Coroner Leon Kelly describes it in episode 1. Tommy still had his car keys in his hand.
Anyone with information about his shooting is asked to call police at 719-444-7000, leave an anonymous tip through Pikes Peak Crime Stoppers at 719-634-7867, or call Gazette reporter Kaitlin Durbin at 719-636-0362.
The Gazette launched the Colorado Cold Case podcast last year, starting with the shooting death of Nathaniel Czajkowski, who was killed while grabbing a late bite to eat with friends at Albertaco's on Oct. 29, 2017. You can also listen to that case on the Gazette's website or other media players, and watch video The Gazette uncovered during the investigation that shows what was happening inside the restaurant leading up to the shooting.