Democratic control of the Colorado General Assembly and the governor's office meant a new ballgame for some of the state's leading business organizations that previously held more sway in a split legislature.
It was a year in which business leaders felt they had to play more defense than offense.
Kelly Brough, president and CEO of the Denver Metro Chamber of Commerce, told Colorado Politics that the chamber's goal during the legislative session that ended May 3 was to focus on the fundamental services that people rely on government for: Education, higher ed and transportation.
Where the chamber and lawmakers most agreed was on education, Brough said. Chamber members support a strong start for kids, including early childhood education, which was part of the bill setting up state-paid full-day kindergarten.
The chamber also is pleased with the transportation funding provided in the 2019 session, Brough said, but she still believes funding the state's $9 billion projects list is something the General Assembly can't do on its own and will need help from voters.
The chamber last year backed Proposition 110, a ballot measure that would have imposed a sales tax increase to fund transportation improvements. It was defeated by a nearly 19-percentage-point margin, losing alongside a rival measure that called for borrowing money to fix roads.
Where Democrats and the chamber at times differed in this year's session was on expanding into new programs, Brough indicated.
"If we can't do the fundamentals well, we shouldn't expand the mission," she said, "and it was hard to get our voice heard on some of those other issues."
She cited the bill that, as introduced, would have set up a paid-family-leave program, known as FAMLI.
At a time when the state is seriously underfunding critical areas like transportation, Brough said, it was frustrating for the chamber to see a bill like FAMLI that advocated for a $1 billion to $2 billion insurance program to fund paid family leave that even the state doesn't offer for its employees without proof that it's actuarially sound.
It was hard to be heard at the Capitol on this issue, she said, and the process itself was "intended to exclude people. ... That was disappointing."
The FAMLI bill was later scaled back into a study of family leave, and the chamber changed its stance from opposed to neutral.
Climate change was another issue of importance for the chamber. Members believe in climate change and reducing greenhouse gases, but "how you do it matters," Brough said.
The legislature passed House Bill 1261, which delegates tasks aimed at combating climate change to the state's air quality control commission and other appointed bodies to work on those rules and regulations.
Delegating that climate work to unelected bodies isn't fair to the citizens of Colorado, Brough said.
The "real changes, real trade-offs" involved in facing climate change are matters that "elected officials should make for their constituents" to whom people can go when they aren't happy with the tradeoffs, she said.
As to issues that lawmakers placed on the November ballot, the Denver chamber supports the de-Brucing measure that would allow the state to keep excess tax revenue that otherwise would be refunded under the Taxpayer's Bill of Rights. 
Brough called the cost of the water plan, at around $3 billion for the state over 30 years, "the cheapest deficit we have" when compared, for example, to the state's transportation needs.
The sports betting bill's fiscal analysis shows the tax revenue from betting, if approved by voters, could range from around $4 million for the water plan in the first year and more than $6 million the next. But Brough said the state doesn't have a history of sports betting so the revenue estimates could be much greater, perhaps as much as $30 million.
As for the 2020 session, Brough said "all three sectors — private, public and nonprofit — have to be successful for all of us to succeed. We want to do it together. We will disagree sometimes, and maybe not even find a place to agree, but we can still do it with respect."
The Colorado Chamber of Commerce, formerly the Colorado Association of Commerce and Industry, also played defense in 2019, said  President Chuck Berry.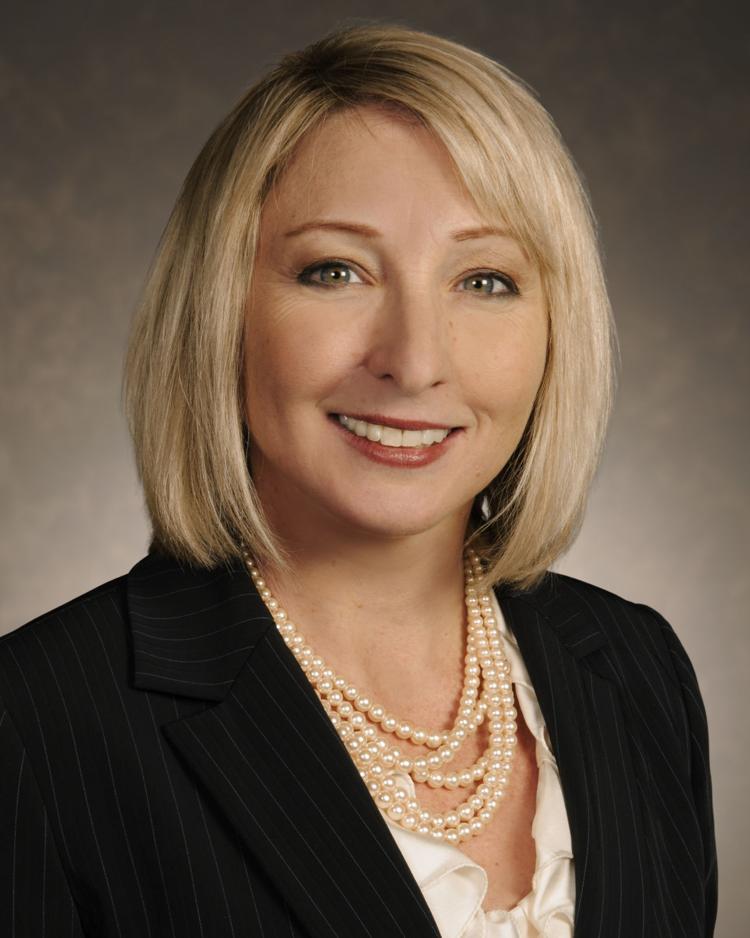 "We entered this session in January with a challenging political environment for the business community, and while several problematic bills did ultimately pass, I'm proud to say that the Colorado Chamber held the line on many issues of critical importance to businesses across the state," Berry said in a statement. "Our primary responsibility has been to protect employers from onerous new regulations and financial burdens that could impede their ability to create jobs and do business in Colorado."
The Colorado Chamber's biggest focus was the FAMLI leave bill, which it opposed as introduced. Loren Furman, the group's top lobbyist, said the group worked to make sure that "legislators heard the concerns of businesses across the state about how such a massive new government program would affect their operations."
She said the "amended bill ... takes a much more thoughtful approach to paid leave in Colorado."