Nancy Henjum, a Colorado Springs City Council newcomer with deep roots in the city, was leading the race Tuesday evening in the five-way battle for District 5.
Results released by the city clerk's office showed Henjum had garnered 5,666 votes — 37.1% of ballots — in the most competitive race of the evening and was likely to be elected to represent Colorado Springs' central sector. It was one of six district races on the ballot that could determine the direction of council for the next four years.
Jill Gaebler, first elected to represent the district in 2013 and re-elected to a second term in 2017, is term-limited and cannot run again.
RELATED:
City Council District 1: Dave Donelson leads in early voting results
City Council District 2: Challenger Randy Helms leads
City Council District 3: Richard Skorman, council president, in the lead
City Council District 4: Incumbent Yolanda Avila headed for second term
City Council District 6: Mike O'Malley headed for a win
"I was believing I would win based on my campaigning, but there were five people running and it was competitive," Henjum said by phone from her home Tuesday night. 
Small business owner Mary Elizabeth Fabian was behind Henjum with 3,878 votes, or 25% of ballots, early returns showed. Behind Fabian was Matt Zelenok, who owns Springs Preferred Realty, with 2,060 votes or about 13.5% of ballots; Karlie Van Arnam, a medical marijuana shop manager, with 1,918 votes, or 12.2%; and Justin Hermes, a realtor and property manager, who had 1,745 votes, or 11.4% of ballots.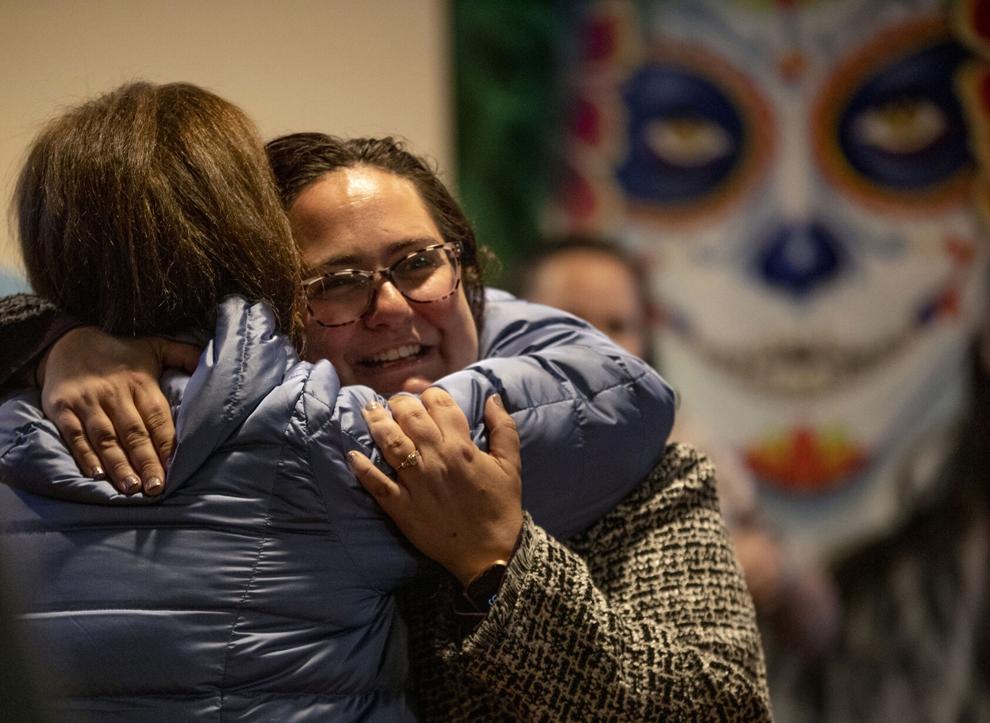 Henjum, 60, has lived in the city for 30 years and gained experience in the community working as a social worker and board president for Court-Appointed Special Advocates, a group that works with abused and neglected children in the justice system, she said. She also worked as a facilitator for the Illumination Project that helps police and residents build relationships. She would prioritize affordable housing, infrastructure — including parks, roads, and transit — and affordable and sustainable energy services, she said.
But before she tackles the issues facing the city, Henjum said she wants to foster better communication between residents and the council.
"I want people to know that their voice is important," she said. "How citizens in my district are feeling about the issues the city faces really matters to me. I think we can always do better in communication."
Henjum, an executive coach, led the pack in fundraising, collecting about $12,400 in donations as of March 28, the most recent campaign finance filing deadline. She received $5,000 from Nor'wood and $2,000 from Kevin O'Neil, founder of the Catalyst Campus downtown.
Zelenok had nearly $11,000 in cash on hand as of March 28 while Fabian had just over $8,500. Fabian had received $2,000 from developer Gary Erickson, who is building Polaris Point and Copper Ridge in northern Colorado Springs; $2,500 from Douglas Stimple, CEO of Classic Companies, including Classic Homes; and $1,000 from Nor'wood.
Hermes promised not to take campaign contributions and his records show his efforts have been self-funded. Van Arnam had raised $3,215 by March 28, receiving $1,500 from the Apartment Association of Colorado.