When Colorado Springs' exiting Police Chief Pete Carey retires on Feb. 1, the city won't know yet who his replacement will be, but it has many applicants to choose from.
As of Friday, 64 people had submitted their name for the top policing seat, city spokeswoman Jamie Fabos said. The window to apply closes at 4 p.m. Sunday.
The search has drawn candidates from across the U.S. and also internally, Fabos said, though she couldn't say how many applicants are Colorado Springs police officers.
She declined to discuss details about who had applied or the quality of candidates but said, "We are pleased with the applicant pool."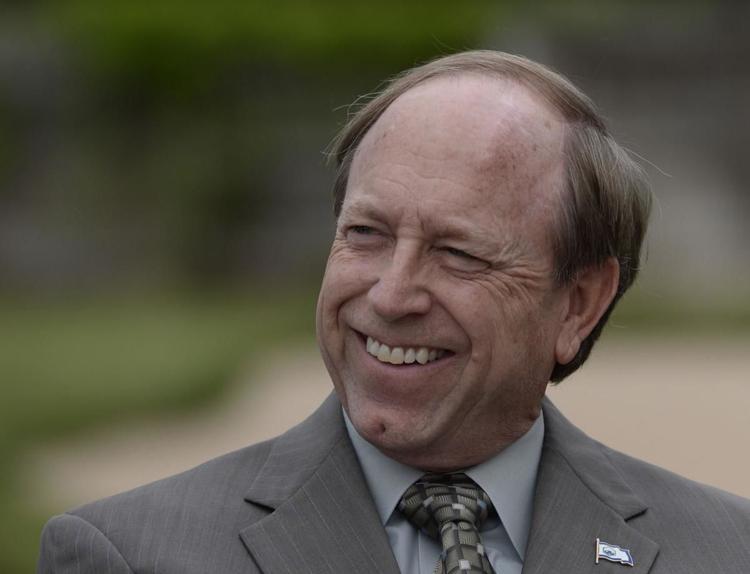 Because the position reports to the mayor, John Suthers will make the final selection with input from the City Council, Fabos said; a decision is not expected until after Carey is gone. The job description posted on the city's website indicates the type of police chief Suthers is looking for.
It says the ideal candidate will have at least a bachelor's degree in criminology, police science, public administration or other related field, though a master's degree is preferred.
The person must also have seven years of supervisory experience, though the city would like the person to have at least four years experience in a command level position.
Other requirements include certification from Colorado Peace Officers Standards and Training or other state's equivalent, good communication skills, experience with budget construction and management and a "strong moral compass."
The new chief will be expected to respond to a number of inherited issues plaguing the city, the most primary being record-setting years for traffic deaths and homicides.
On Halloween, the city surpassed its record of 43 traffic fatalities set in 1986. As of mid-December, the number of people who have died on Colorado Springs roadways was holding at 48 with an additional 23 traffic deaths reported throughout the county.
That prompted a traffic campaign in which police issued 213 speeding tickets the last two months of the year. In the same period, four more people died.
The city also is setting a record in homicides for the second year in a row, with 37 confirmed through Dec. 20, five more than last year. (Total combined homicides in the county is 48 — another record)
Violent crime, in general, seems to be trending up, according to the FBI's latest uniform crime reporting statistics. Numbers show the city reported about 100 more violent crimes in 2017 than in 2016, with murders, rapes, robberies and assaults seeing slight upticks.
Property crimes fell by more than 1,000 and burglaries by more than 150, records showed.
Meanwhile, city police's response times to those violent crimes continue to lag behind the goal Carey set of getting to priority one, life-and-death calls within 8 minutes 90 percent of the time.
Other challenges, according to Carey, will include addressing the city's growing homeless population and tracking legalized marijuana's impact on crime and kids.
Carey will move to the El Paso County Sheriff's Office, where he started his 36-year career in law enforcement, as undersheriff to Bill Elder.