At five-and-a-half feet tall and 100 pounds, Cheyenne Mountain Zoo's newest addition is nonetheless considered a little small.
Although exact measurements haven't been made, the giraffe born Monday in a livestream event, is the smallest they've ever seen, Jason Bredahl, the giraffe animal care manager, said in a news release. Newborn giraffe calves are typically five- to six-feet-tall and weigh 150 to 200 pounds.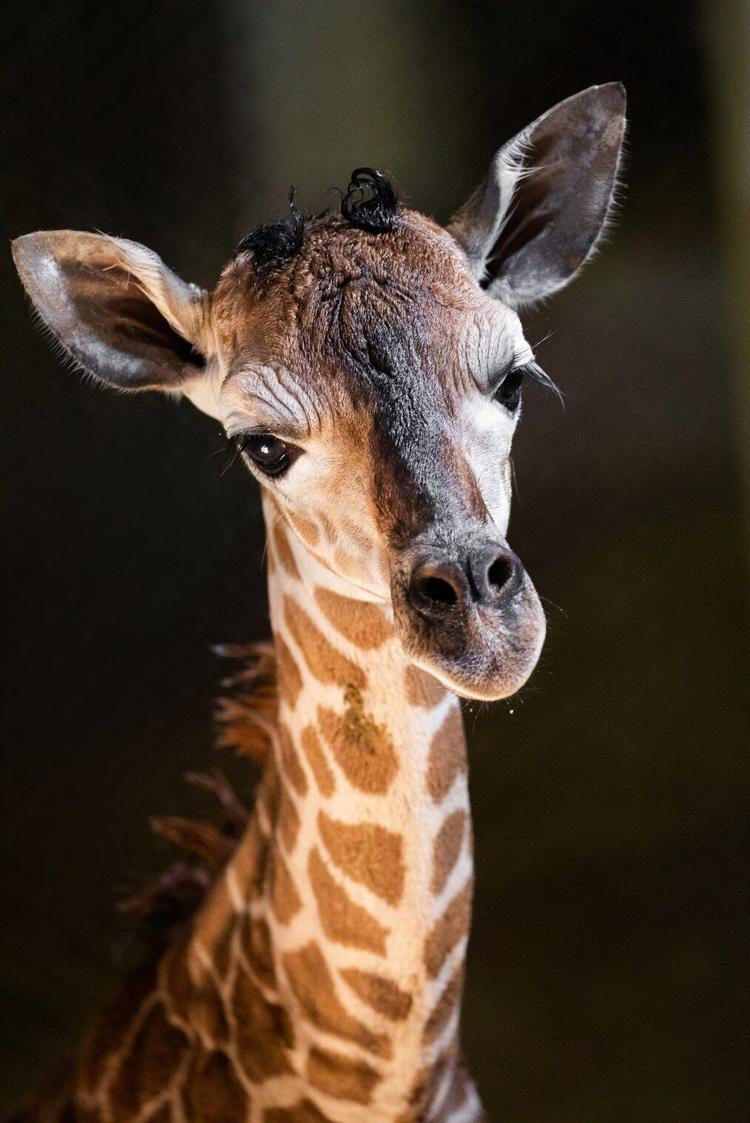 "Our first indication that labor was starting was the calf's two front hooves emerging from mom," zoo officials said in a Facebook post just after 10 a.m. The calf fully emerged around 11:45 a.m.
Bailey, the 8-year-old mother came to the zoo in 2016 on a breeding recommendation. Records show Bailey bred with bull, Khalid (kuh-LEED), on June 29, 2019. Giraffe pregnancies typically range between 14 and 16 months.
"You couldn't ask anything more of a first-time mom," Bredahl said. "Bailey is nonstop grooming her baby, paying attention and making sure the baby is in a good position to nurse."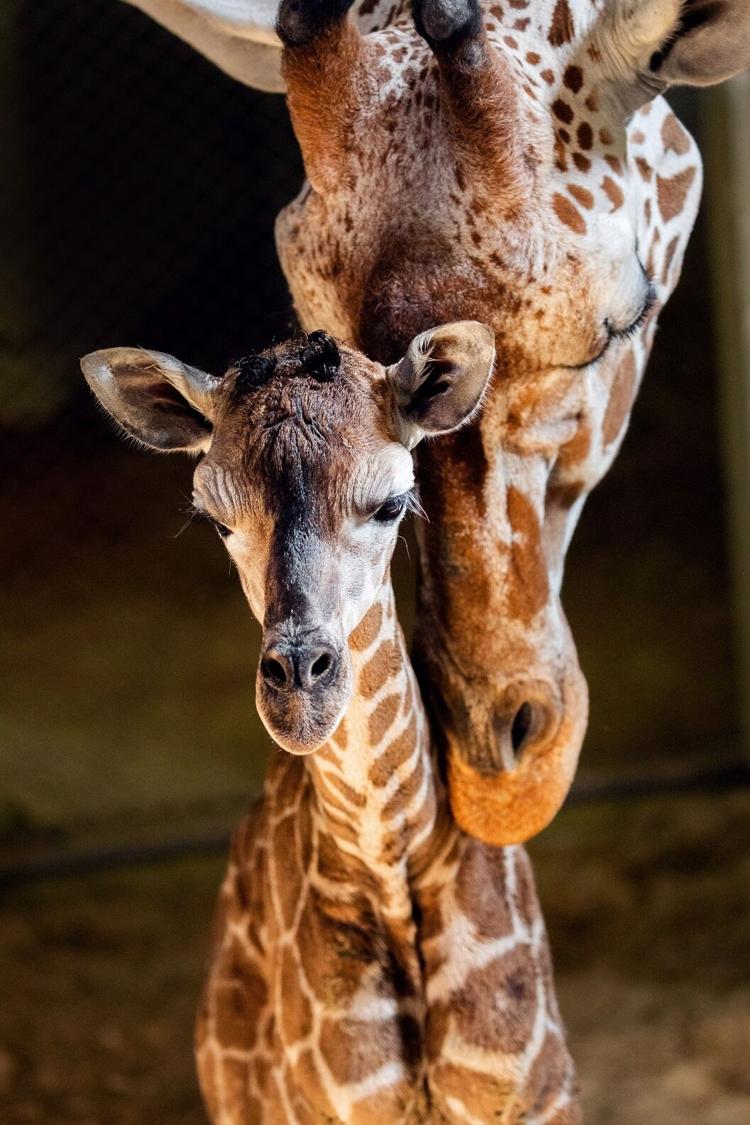 Caretakers said the calf, who won't be named until she's 30 days old, per zoo tradition, had a hard time standing at first. She was in a corner and couldn't stand because she was bumping into walls.
At 1:27 p.m., caretakers moved Bailey to another area so they could pick up the calf and take her to the middle of the stall. The calf took her first steps after "a nudge from mom" at 1:38 p.m., the news release reported.
As long as keepers observe Bailey and her calf are doing well, they will continue to let Bailey take the lead on providing care. The zoo's giraffe barn will be closed to guests for at least through Tuesday to allow them to bond. See more photos of them here.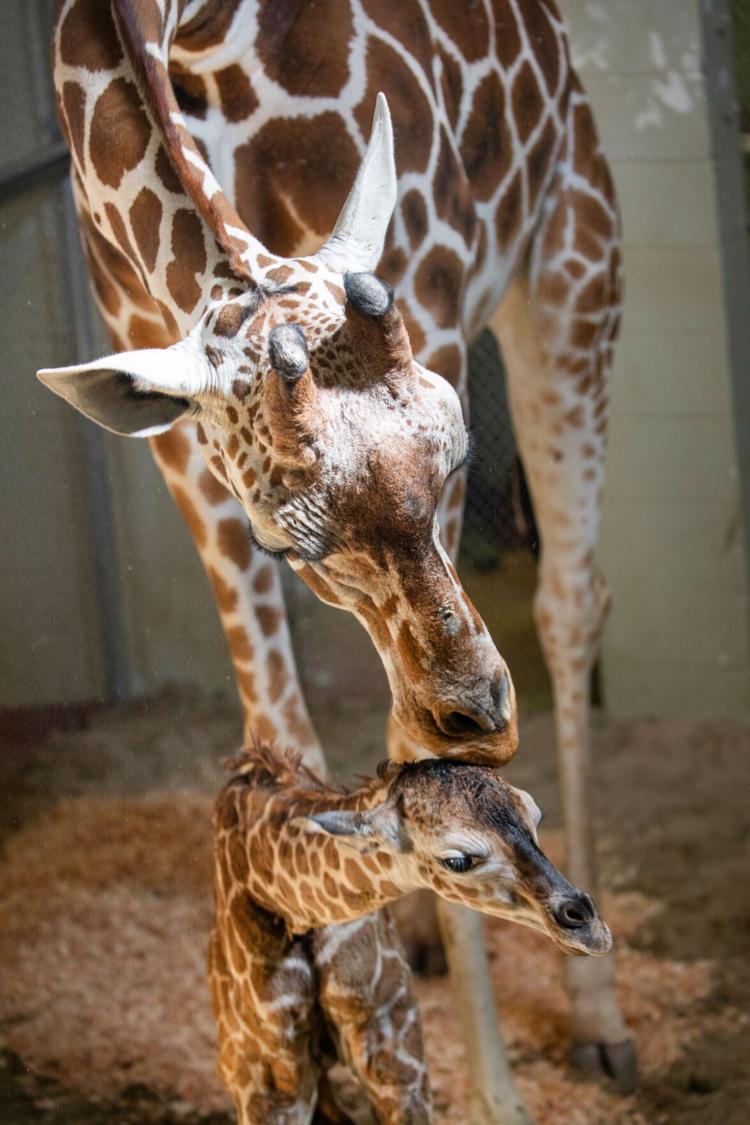 The birth brings the total number of reticulated giraffes in the Cheyenne Mountain Zoo herd to 17. Since the zoo's breeding program began in 1954, they've welcomed more than 200 calves.
The birth was live-streamed on the zoo's Facebook page, with the event also viewable using the zoo's indoor stall camera at cmzoo.org/giraffecam and its YouTube channel, youtube.com/CMZooCS.