First time lemur-mom, Allagash, surprised zookeepers at the Cheyenne Mountain Zoo early Sunday morning when they discovered the expecting lemur had given birth to not one, but two lemur pups, according to a Monday news release. 
So far zoo staff have reported the twins are showing behaviors that indicate that they are "healthy and bonding well" with Allagash. 
"Allagash is probably our feistiest lemur, so we're excited to see how her bold personality translates to motherhood," said Philip Waugh, lead keeper of the Water's Edge exhibit. "We've heard her cooing gently to her babies while they nurse, which is something we didn't see with Rogue."
Rogue is another first-time mom in the lemur exhibit, who gave birth earlier this year. Her 11-week-old pup has been curious about the new babies, and sneaking around Allagash to get a quick look at them, the release said.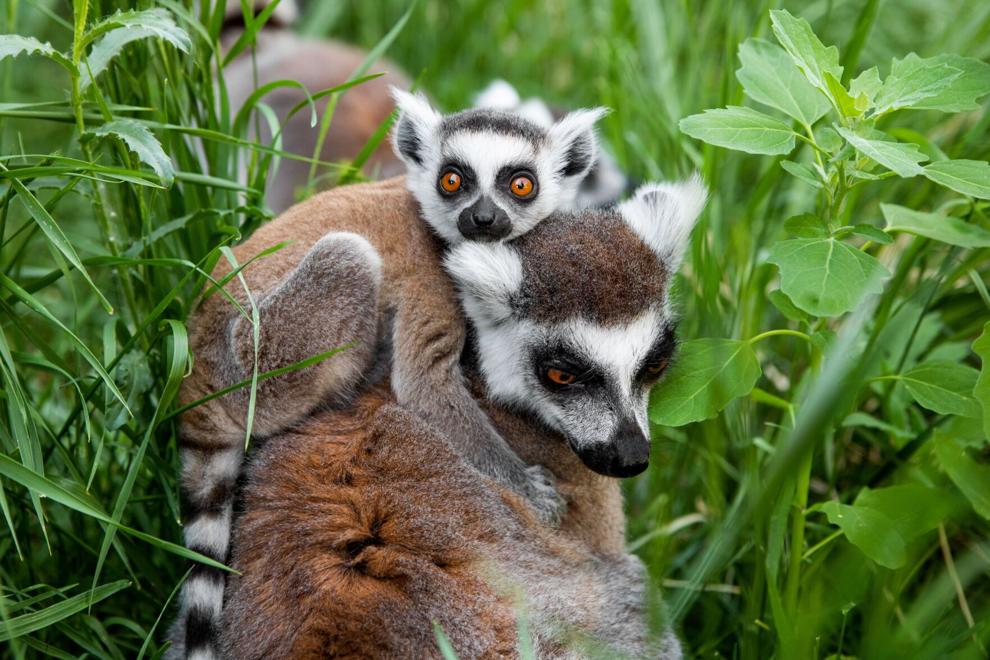 Although the zoo was aware of Allagash's pregnancy, and were able to monitor her and the twins throughout the gestation, the sexes of the babies have not yet been identified.
Typically breeding female lemurs will have only one baby per year, but according to the release it's not uncommon for twins to occur when food resources are abundant. 
For the next two weeks, the twins can be seen clinging to their mother's abdomen, but in a month they should be independently exploring their new home. 
The twins are the second and third lemur pups born to the zoo in 2021.