The Space Force jokes just keep coming. 
The latest occurred Sunday night on cable channel Cartoon Network during its Adult Swim late night programming block. Right before a new episode of the popular animated series "Rick and Morty," which was returning after a short hiatus for the second half of its fourth season, is when the network took a dig. 
In a series of screenshots from a photo taken from Peterson Air Force Base in Colorado Springs, the network pokes fun at the Space Force with the following text, "Run in fear alien scum, if you even have legs. The US Space Force has its first weapon. This 16-year-old satellite jammer which might block contact with your mothership. Let you civilization tremble in fear of this middling 2004 technology."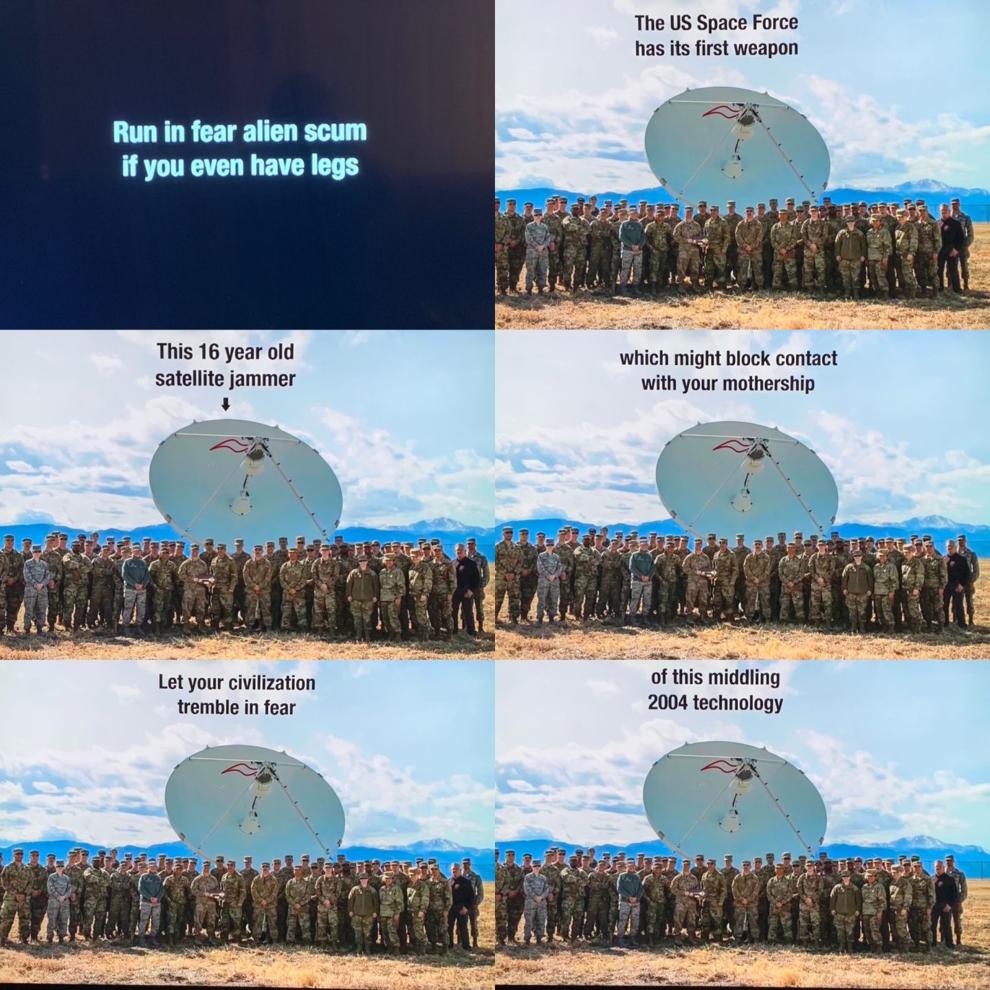 The original photograph comes from a post on the Space Force website that describes its first offensive weapon system. In the photo are airmen from the 4th Space Control Squadron at Peterson Air Force Base. Pikes Peak is clearly seen in the background. 
Of course, this isn't the only time in which some fun has come at the expense of Space Force. Since its introduction in recent months, the military branch has been the subject of memes and late-night talk show host punchlines. Later this month, Netflix is debuting a Space Force comedy starring Steve Carell.