The man accused of killing 10 people at a King Soopers in Boulder on Monday purchased a Ruger AR-556 firearm on March 16, according to an arrest affidavit released Tuesday.
The man's sister-in-law told the Arvada Police Department that she saw him playing with a firearm that she said looked like a machine gun at the residence they share a few days before the shooting.
RELATED:
Get the latest Gazette update by signing up for our newsletters
Boulder shooting suspect was anti-social and paranoid, according to brother
Victims in King Soopers mass shooting identified; 21-year-old suspect charged
Officer killed in King Soopers mass shooting was father of 7
Boulder authorities announced Tuesday morning they arrested Ahmad Al Aliwi Alissa, 21, who lived in Arvada at the time of the shooting. The 20th Judicial District Attorney's Office may charge Alissa with 10 counts of murder.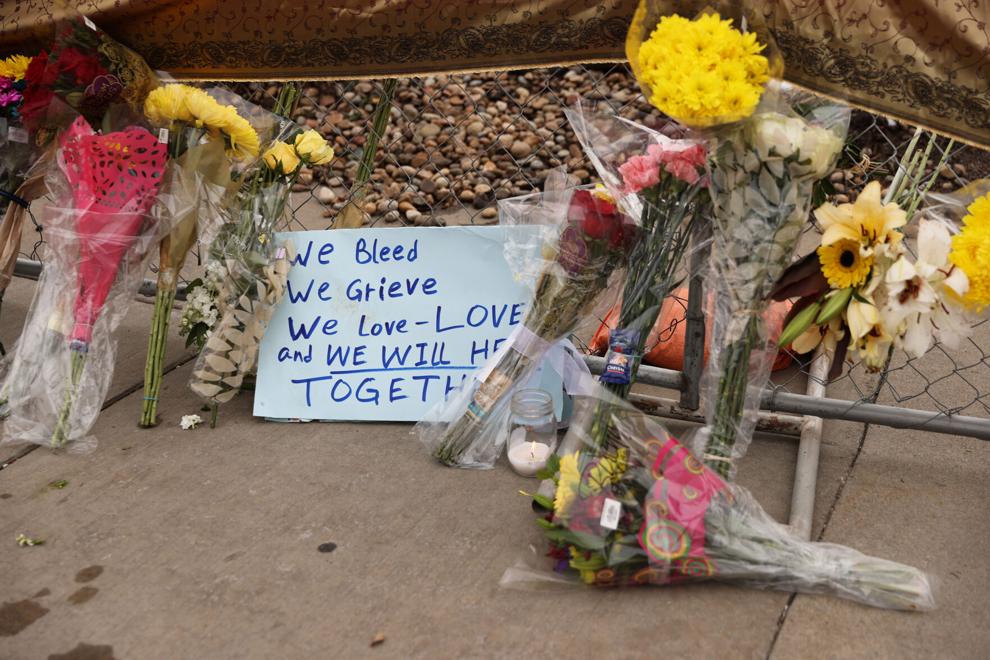 According to the affidavit, police interviewed a woman who identified herself as married to Alissa's oldest brother.
She said Alissa had talked about a bullet stuck in the gun, and also told police that family members were upset with Alissa for playing with a gun in the house and took it from him.
The woman believed Alissa kept the gun in his room at the top level of their residence.
The initial 911 call about the attack came in at 2:39 p.m. Monday. Details provided by the affidavit give a glimpse into how people in the store and areas around it tried to make sense of what they witnessed as the chaos unfolded.
According to the affidavit, one 911 caller reported seeing Alissa in the refrigerated food section and saw him leave toward Broadway. Multiple witnesses told authorities he wielded an assault rifle.
Descriptions of Alissa's appearance varied, according to the affidavit.
A 911 caller described the shooter as white and middle-aged with dark hair and a beard wearing a black vest, and a short-sleeved shirt.
A few witnesses said they saw him wearing an armored vest.
Officer Richard Steidell, who responded to the scene and helped search for a suspect, described the suspect as possibly blond and wearing a plaid shirt, though he was not sure, says the affidavit.
On Monday, Boulder police identified one of the victims as officer Eric Talley, 51, and said he was the first officer to respond to the scene.
According to the affidavit, other responding officers who saw Talley down could see he was dead, with a gunshot wound to the head. 
According to the affidavit, Alissa appeared to walk willingly to a SWAT team for them to take him into custody, and he was arrested shortly before 3:30 p.m.
At this point Alissa had removed his clothing and wore only a pair of shorts. Items photographed that he removed on the scene include a green tactical vest, a rifle -- possibly identified as an AR-15, according to the document -- a semiautomatic handgun, a pair of jeans and a dark long-sleeved shirt.
A significant amount of blood was around the items, according to the affidavit.
He had a gunshot wound to his upper right thigh, the affidavit says. Officials have said Alissa is the only person to suffer serious, nonfatal injuries during the attack.
Alissa did not answer when a sergeant asked him if there were other suspects. The affidavit says he asked to speak to his mother. 
Responders found a black Mercedes C sedan, registered to an unnamed person the affidavit says is likely Alissa's brother, in the parking lot.
According to the affidavit, the front passenger compartment contained a green rifle case. The affidavit says Alissa has a Colorado driver's license.
Authorities identified the victims Tuesday morning. They ranged in age from 20 to 65.
Officials have not commented on a possible motive for the shooting. 
MORE COVERAGE:
'He just came in and started shooting': Witnesses recount Colorado supermarket shooting
Boulder shooting: Police say at least 10 dead after gunman opened fire in King Soopers
Boulder shooting: Shooting scene live-streamer well known to cops