With the holiday season fast approaching, Colorado alpaca breeders showed off their animals and merchandise over the weekend at the Black Forest Community Center.
The 13th annual Alpaca Extravaganza featured 14 vendors — 13 who raise alpacas and a woman and her daughter who produce products from the animals' fleece.
"A lot of the same people show up every year," said Mike Searcy, who has 22 alpacas at his Whispering Winds Ranch in Franktown.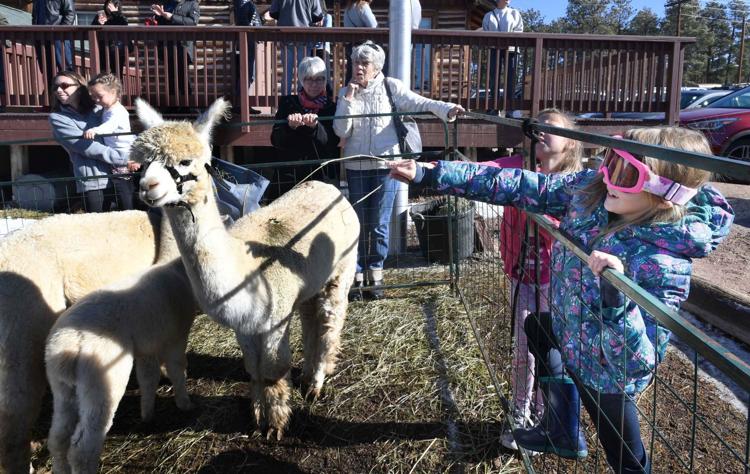 Searcy said Colorado's climate is similar to South America's Andes Mountains, where alpacas are native.
Alpacas are domesticated descendants of vicunas, which live high in the Andes, and are related to llamas. While llamas are used as pack animals, alpacas are raised mainly for their soft fleece.
Peter and Barb Ziek, who care for 110 alpacas on their 35-acre farm in the northern part of Black Forest, brought 7-year-old Plain Vanilla and Madagascar, her 2-month-old baby — called a cria — to the show.
The Zieks helped start the event to educate the public on the uses and advantages of alpacas and to sell comfortable, warm products.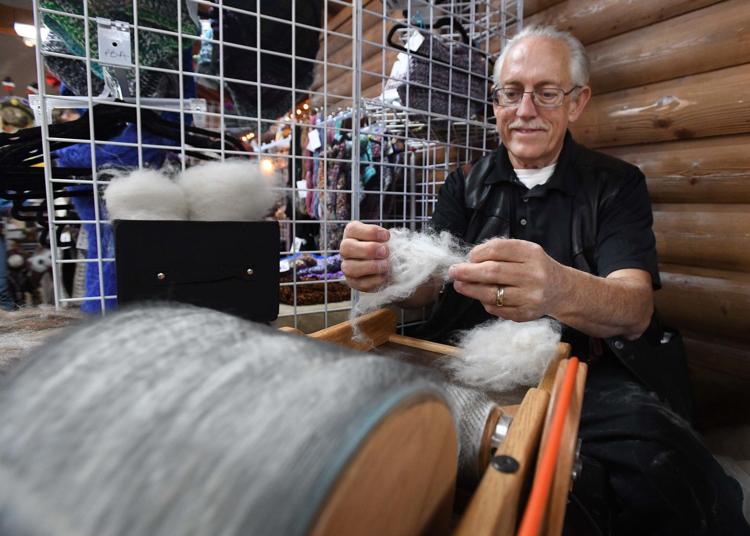 "If you're depressed, you need an alpaca. You can't not smile around an alpaca." Peter said.
He and his wife began raising alpaca as empty-nesters, after both had retired and their kids had gone off to college.
"We wondered what we were going to do when we grew up, then we came across the alpacas on accident and fell in love with them," Peter said Sunday.
Now, they run their business, Wild Hair Alpacas, selling items made from the alpacas' fleece that Barb commonly crafts using the felting method to create vests, scarves and shawls.
The Zieks spend about four hours a day tending to their alpacas, which are "very easy" to take care of.
"There is very little that I don't like about these animals," Peter said.
Other local farmers, Kathie and Dave Dalgleish at Raisin Bred Alpacas, were weaving and carding during the show. They have 13 alpacas on 18 acres in Kiowa.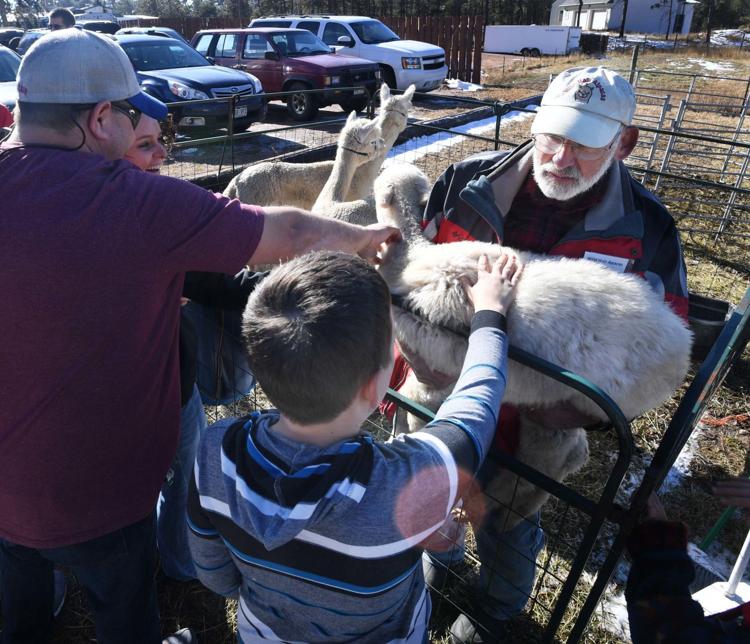 Colorado's alpaca breeders are a tight-knit group, who came to the aid of the Zieks and others during the Black Forest fire in 2013, helping them evacuate more than 100 animals.
The Zieks are members of Alpaca Breeders of the Rockies, an association based in Estes Park. The couple called the association for help when the fire took a threatening turn toward their land.
Multiple trucks and trailers arrived within an hour to take their animals to safety on four farms in Douglas County.