A $20,000 check from multiple organizations will be handed over Friday to help a Colorado Springs adaptive hockey team replace equipment that was stolen and ruined this week.
"It just goes to show you that our community is really a wonderful community that we live in," Doris Donley, the Tigers coordinator said through tears. "Whether it's the Colorado Springs community or hockey community … truly the outpouring of support just goes to show you how wonderful of a community this is."
Donley said Thursday that the outpouring of support has been "tremendous," from the NHL Colorado Avalanche to hundreds of emails from Colorado Springs residents.
The teams equipment — sleds with steel runners, helmets, pads and gloves —was kept in a trailer that was stolen Tuesday from a gated lot.
No arrests have been announced, but police recovered the trailer Wednesday on the west side, near Vermijo Avenue and 14th Street. The $30,000 worth of gear was a total loss, Donley said.
The steel runners had been stripped off the sleds, possibly to be sold as scrap, and the gear was found in a nearby storage facility, where it had become covered in an oily substance, making it unusable, Donley said.
Without its specialized equipment — the sleds are used by the disabled players, children, adults and veterans who are in wheelchairs or on crutches — the team's season was in jeopardy. It's first game is Oct. 5.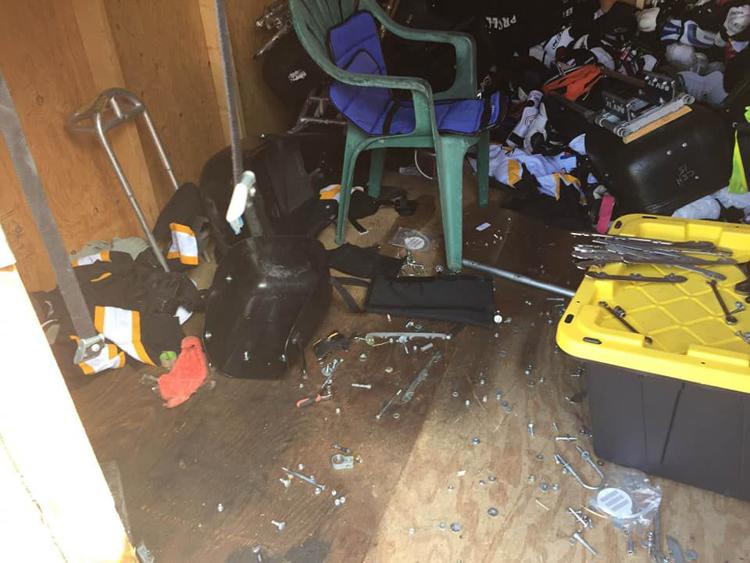 The U.S. Olympic & Paralympic Committee, USA Hockey, the Bob Greene Memorial Fund and The Broadmoor World Arena will invite the Tigers to the U.S. Olympic & Paralympic Training Center. After the check is presented, players will get to tour the training center, said Paralympics spokeswoman Olivia Truby.
The team plans to hold a drive for new gear from 10 a.m. to 1 p.m. Sept. 14 at the Tigers Skill Development Center, 2844 Janitell Road, Unit C. They are hoping for donations of pads, gloves and helmets.
A GoFundMe was started to recoup some of the costs of the equipment.