In his first 24 hours of freedom following 10 months in jail for various crimes in Colorado and Indiana, the now infamous Daniel Nations found himself walking through the front doors of The Gazette — an unlikely destination considering he says media ruined his life by associating him with three killings for which he's never been charged.
He'd come to clear his name.
"I'm not what they made me out to be," Nations said, his voice catching as he lifted his eyes to the ceiling in an effort to stave off tears. He's back in Colorado Springs on probation and to regain custody of his two youngest children.
Widespread speculation of Nations' involvement in multiple killings sparked after his arrest in September for menacing locals with a hatchet in the same Mount Herman area where revered local bicyclist Tim Watkins was murdered, and snowballed when he was questioned in the deaths of two teens killed earlier in 2017 in Delphi, Ind.
Months later, the Indiana State Police would confirm that it does not consider Nations a suspect in the Delphi killings, and he's never been named a suspect in Watkins' murder, but, by association, Nations says the damage is done: The public has convicted him in both crimes.
In a series of interviews with The Gazette, Nations described the trauma the unwanted attention has had on his consistently traumatic life — his mother was murdered when he was 17 and his only brother, Edward Lyles, was Colorado Springs' first homicide of 2017.
He says the speculation has ruined his name and his marriage. He fears losing rights to see his children, and he's living homeless to avoid retaliation after he was recognized at a local shelter.
"I feel like a victim in this situation," Nations said.
Delphi allegations
There are some crimes Nations does admit to committing in the two states:
He admits to illegally having access to a weapon in his vehicle after he and his now-estranged wife, Katelyn Nations, were stopped by Woodland Park police on Sept. 25 for driving with a broken taillight. Katelyn said she bought the .22-caliber rifle for protection after their car was broken into.
Twice convicted of public indecency, Nations also admits to failing to adhere to the terms of his sex offender registration when he moved to Colorado without notifying authorities. He has since been sentenced to probation on the charge in Indiana; the Colorado charge was dropped.
He even admits, reluctantly, to menacing recreators in the Mount Herman area with a real or simulated weapon — he says he only waved his fist but took the plea bargain as the fastest exit from jail. Early reports said Nations threatened a man with a hatchet, but actually the victim couldn't distinguish what Nations carried, the 4th Judicial District Attorney's Office confirmed.
Nations' arrest affidavit in that case remains sealed. Judge Jann DuBois' office said she would not rule on the Gazette's motion to unseal the record until Aug. 27.
Nations denies all other crimes.
He says he didn't learn about the murders until he was in the Teller County jail, and news broke that Indiana State Police were on their way to question him in the deaths of Delphi teens Liberty German, 14, and Abigail Williams, 13.
"Three inmates came in my cell and said I had to get out of here. They said, 'You killed two kids,' " Nations recalled. "I was like, 'What? I have children.' "
Circumstantial evidence seemed to stack against him: At the time of the killings, Nations was living two hours away in Indiana, and, he resembled a composite sketch of the man police believe killed the girls.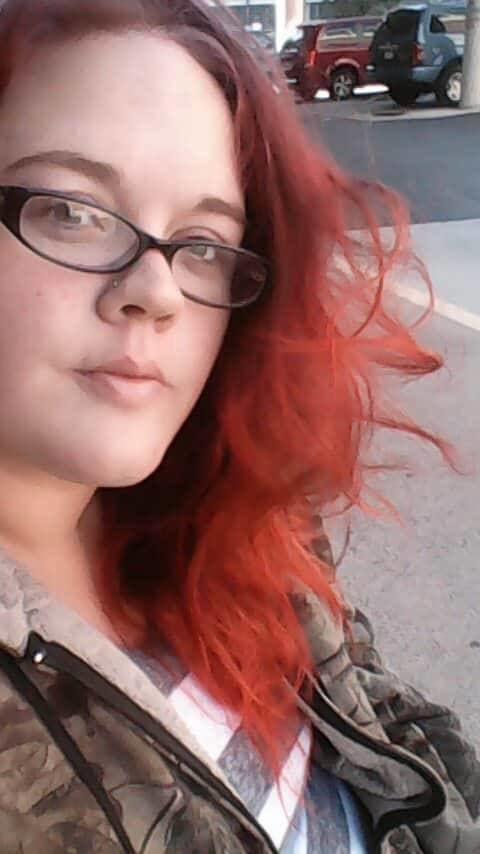 Even Nations' wife conceded the resemblance during an interview with The Gazette last fall, though she said actual photos of a man captured on one of the teens' cellphones resembled Nations less.
Nations denies any likeness, shoving the composite sketch away in disgust and calling the man depicted fat and sloppy. A former Marine, Nations rubbed his cropped hair with a low fade, insisting he has worn the style ever since separating from the military in 2007.
Department of Defense records confirm Nations served four years in the Marines, but his type of separation was redacted. Nations said he was discharged "general under honorable," which is an administrative discharge designating the service member's performance was satisfactory but the individual failed to meet all expectations of conduct for military members.
Still, he said he maintains the Marine mentality and would never let his hair protrude out from underneath headgear like the man in the Delphi sketch. He also wouldn't be caught wearing a windbreaker and jeans like the older-looking man captured in the cellphone photos.
"I have more respect for myself," he said.
During interviews, Nations dressed only in color-coordinated outfits with clean white sneakers. His gauged ears and tattoos are the only indication of his edgier side.
Indiana State Police Superintendent Doug Carter has warned the public against comparing photographs to the composite sketch. The cell photo and voice recording, he said, are more likely to identify the killer.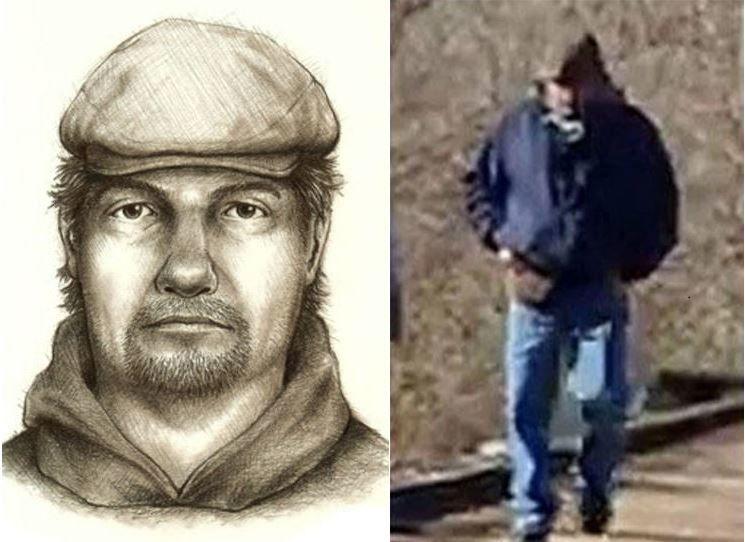 Nations said he provided further evidence of his innocence when questioned by Indiana police.
Despite never living more than a two-hour car ride from Delphi, Nations says he couldn't point to the town on the map and has never visited. He also never had his own means of transportation, he said. His wife kept their shared car to attend prenatal appointments while he was living in a tent behind a liquor store in Decatur.
Katelyn Nations also told The Gazette previously that she believed the two attended one of her doctor's appointments together on Feb. 13, 2017, the day the Delphi teens disappeared. Her husband rarely missed an ultrasound, she said.
Finally, Nations says he permitted Indiana authorities to take samples of his DNA.
On the anniversary of German's and Williams' death, state police Superintendent Carter announced Nations was "not a person that we care a whole lot about at this point in time." Until the perpetrator is caught, Nations will technically remain a "person of interest" in the case, but Carter said that they've talked to many persons of interest identified in 30,000 tips and "we feel confident there was no involvement."
Nations said he's also awaiting the day when the killer is caught, which he hopes will finally clear his name.
"I just want people to know the truth, that I am not a monster," he said.
"So what if I've made mistakes, I'm a good person. I'm a good father."
Protective instincts
More personally, Nations said his childhood traumas and love for his children makes allegations of harm against minors absurd.
He never knew his birth father, who he says with contempt is in prison for child molestation. He was 17 when his mother was stabbed to death by his uncle. Nations said he found the blood trail leading to her body in the woods, where it had been covered by leaves. The uncle convicted in the crime, James Cummings, remains in a South Carolina prison. And, more to the point, Nations said, he's extremely protective of his children, ages 4 and 1.
He gushed over pictures of their reunion in Colorado Springs after 10 months of separation. For one supervised visit, he bought his daughter a Minnie Mouse toy and his son two monster trucks to celebrate. (He also has a 10-year-old son from a different relationship, whom he doesn't see.)
"My children are my life," Nations said. "One reason this whole situation has been so upsetting to me, I couldn't even fathom what those people's family is going through. It was hard enough losing my mom and my brother, but to lose one of my babies, I don't even know how to go on after that."
Protecting his children is how he came to be in trouble in the first place, Nations argued.
While living in a tent in the Mount Herman area, Nations said he twice confronted dangerous motorists who he felt put his children's lives at risk.
The first was a rider on a dirt bike who Nations said was repeatedly "flying" by their campsite, which was set up on a curve off 315 Forest Road. To force the biker to slow down, Nations said he placed two logs in the road and then when the man stopped to move them yelled, "Do you mind slowing down, I got my kids out here."
When the biker replied with "some smart comment," Nations said he stopped chopping firewood, "threw my hatchet into a tree" and ran out to the road to confront the guy, who took off.
Not long after, Nations said he was driving his family near Mount Herman when a passing vehicle took a corner too wide and nearly ran them off the side of the road.
Katelyn Nations said her husband jumped out of the vehicle and took off screaming after the driver, who didn't stop. She couldn't recall if he had anything in his hand at the time.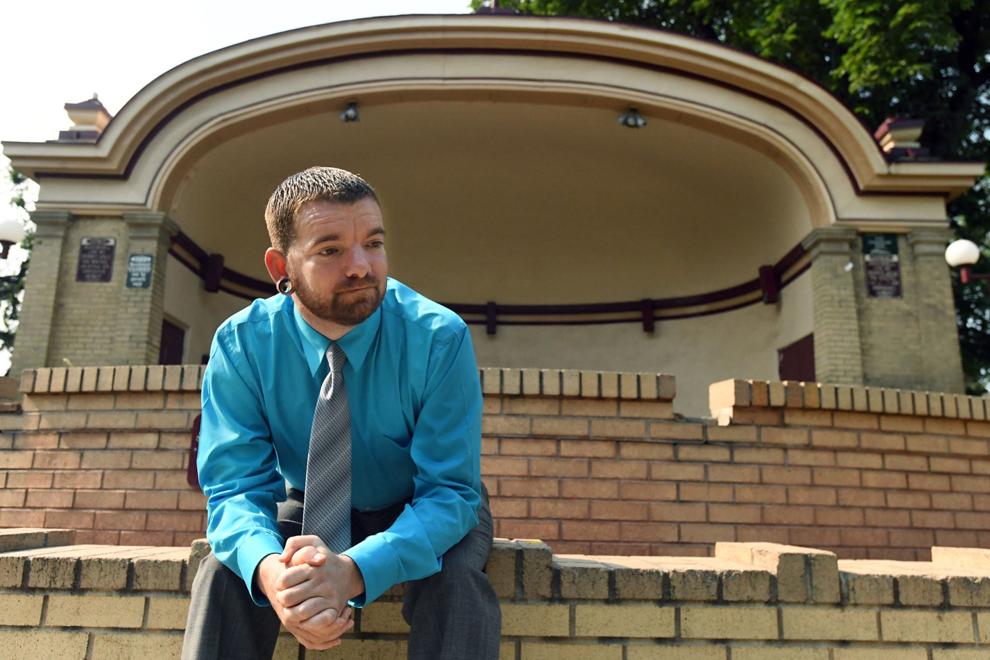 "If I feel like my family is being threatened in any way, yeah, I'm going to get upset, but I wasn't going to attack nobody, I just wanted them to stop so I could tell them to slow down," Nations said, adding he only shook his fist. "Contrary to what the world thinks, I am not a violent person. I'm not a fighter."
Nations' temper is no secret.
A former Indiana landlord reported seeing him take a hatchet to trees and a chair in a fit of anger. And Nations also was convicted of domestic battery in the presence of a child after breaking his wife's nose during a 2015 fight.
"He scares the heck out of me," she told The Gazette last fall.
"I'm not saying that I don't have anger issues," Nations countered, speculating that he suffers from post-traumatic stress disorder related to his mother's murder. He cries instantly at the mention of his wife, his two children, the murders of his mother and brother, and his step-grandfather, whom he cared for in 2011 during the 74-year-old's final days with leukemia and other health-related issues.
But he said he's turned his life back over to Christ — often quoting scripture, some of which is tattooed on his body — and is learning ways to channel that anger through domestic violence classes at A Turning Point Colorado Springs. He's also scheduled to start therapy as a condition of his probation.
The efforts come too late for Katelyn Nations, who was granted a divorce and is seeking sole custody of their children.
"The hardest thing for me in all of this is it's cost me my wife and my kids," Nations said.
Tim Watkins
While defending against the Delphi allegations, Nations said a second photo sparked a new round of rumors of his involvement in the death of bicyclist Watkins, who disappeared after a ride in the Mount Herman area in September and was found shot to death three days later.
A person helping to search for the then-missing Watkins snapped a photo of Nations alone in a beat-up red car driving past the turnout at Limbaugh Canyon, near where Watkins' body would ultimately be found. The searcher said he became suspicious when Nations drove by twice.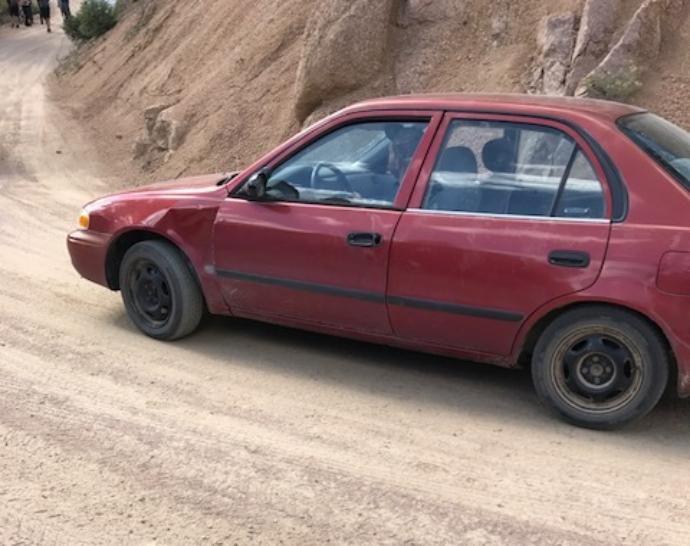 Then, Gazette news partner KKTV reported that Watkins was shot with a .22-caliber bullet, matching the caliber of gun found in the trunk of Nations' car. The El Paso County Sheriff's Office has never confirmed the detail.
Katelyn Nations previously told The Gazette she usually kept the gun with her and couldn't recall her ex-husband ever being out of sight longer than 15 minutes, a time frame she estimated as too short to shoot Watkins, spread out his belongings and move his body.
Nations also called the allegations preposterous, pointing to his campsite 6 miles southwest of the site where Watkins was found in a shallow grave and reportedly covered with pine needles. In the photo, he said, he was searching for a new campsite to get away from errant shooting he and Katelyn said they heard at their old site.
During a hearing over release of Watkins' autopsy report, a prosecutor and sheriff's investigators said that they've vetted multiple persons of interest in the shooting but none of them rises to the level of a suspect. Nations and his ex-wife said they were questioned. No charges have followed.
Unless new clues surface or someone comes forward, Watkins' death isn't likely to be solved, officials said.
"I've made some bad choices, however I've always went to court and took responsibility for my actions," Nations said. "I've never shied from responsibility for anything I've ever done."
Moving on
His life, Nations says, has been a long run of bad luck.
He was raised by his grandparents, having visitation with his mother, Rebecca Smith, mainly on weekends and holidays. Court records indicate she might have been a crack addict, but Nations denies this. Then Smith was killed.
After high school, he joined the Marines but was ultimately discharged and divorced his first wife.
In 2007, he received his first conviction for indecent exposure, which was quickly followed by a slew of traffic violations, possession of marijuana, failing to appear to court and then a second indecent exposure.
Then came his domestic battery conviction, more traffic violations, money problems, homelessness and the death of his step-grandfather.
Finally, the murder of his only brother, Edward Lyles, who died in January 2017 after being kicked in the head with steel-toed boots. Lyles' attacker, Matthew Stroker, is serving 16 years in prison.
Nations said he learned of his brother's death through an internet search in May and wanted answers, so he took off for Colorado. Records indicate it was the first time he failed to comply with the terms of his sex offender registration.
The world seems to know the rest of his story, he said.
Now, Nations said he's ready to move on: He's self-employed — providing online estimations for flooring installation, he's adhering to probation and he's taking steps to be with his children.
"I'm trying to pick up what's left of the pieces (of my life) — it's more like ashes, at this point — and build something with it," he said.