Alex Berenson didn't return to Colorado to argue for pot prohibition, but people who think marijuana is medicine and a safe alternative to alcohol are fooling themselves, he said.
The industry's money and political influence, along with the media's acquiescence, have obscured the scientific links between marijuana and mental illness, said the author and former reporter at The New York Times and previously The Denver Post.
"The problems are real and right in front of people," he told a crowd at the History Colorado Center in Denver on Wednesday. It was his third Colorado talk in two days to discuss his new book, "Tell Your Children: The Truth About Marijuana, Mental Illness, and Violence."
"It's like we all need glasses. ... The connection to psychosis is real."
Colorado voters and legislators agreed to legalize recreational marijuana provided the state do all it can to keep consumption safe. Berenson's book questions whether that's happening.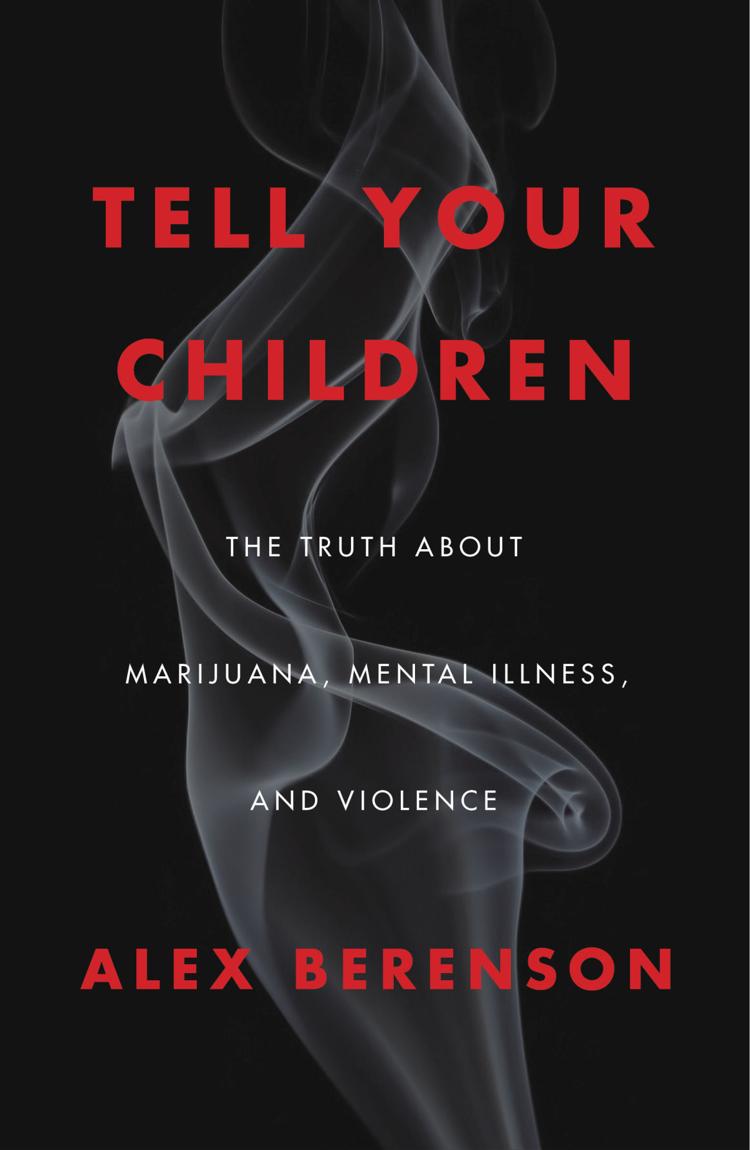 Critics of his work say the author tossed aside the preponderance of known science to sell books.
But most of those critics have a financial stake in the pot game, Berenson said. A public policy change isn't the best solution, he said, but educating people about the risks is vital.
"That sounds like a cop-out, but that's the only really good answer," he said.
Berenson cited a new study published in The Lancet Psychiatry journal that found people who use cannabis daily are three times more likely than non-users to eventually have a psychotic episode. Those who use high-potency pot are four times more likely, and those who starting getting high before age 15 carry even more risk, the study found.
"This is more evidence that the link between cannabis and psychosis matters," Krista M. Lisdahl, a clinical neuropsychologist at the University of Wisconsin in Milwaukee, told National Public Radio.
Berenson's book makes the case that not enough has been done scientifically to explore whether pot poses serious mental health risks for its users, especially younger ones.
The author, a father of two and husband of a forensic psychiatrist, said the data tells him that pot could lead to psychosis and schizophrenia for heavy users.
Yet most people have embraced marijuana as safe, if not medicinal, Berenson said.
"I was a pretty good investigative reporter, because I often saw the way companies would deceive, especially when there's money on the line," he said. "I mention that because I think this story of cannabis legalization is a story of deception, but it's also sort of self-deception."
At the Arapahoe High School talk Tuesday night in Centennial, Kent Osborn recalled how his son Tom was caught driving while impaired on pot.
After he dropped out of the University of Utah, Tom worked in a movie theater at The Streets at SouthGlenn in Centennial and stayed clean for two years while he was on probation, Osborn said.
"The first day he was off probation, he went right to a marijuana dispensary," the father said.
A psychiatrist warned Tom that if he didn't stay off pot, he risked developing schizophrenia. Tom Osborn later stabbed himself through the heart after his mother wouldn't give him money to buy pot, his father said.
The only drug in his system was THC, the psychoactive chemical in pot.
"Marijuana killed my son," Osborn said. "That's what I have to say."
Said Berenson, noting the public health catastrophes induced by opioids and alcohol, "I'm not sure why we think cannabis is any different. I'm not sure how we convinced ourselves of that, although ... a lot of very smart lobbying went into it."
Audience members in Centennial booed Tuesday night when Berenson was questioned by Peter Marcus, a former Colorado Politics reporter who now represents the Boulder-based Terrapin Care Station, a national cannabis company.
Before the Colorado events, Marcus said most scientists have rejected Berenson's methods as over-simplifying complex data to improperly link marijuana to mental illness.
Seth Boster reported Tuesday in The Gazette: "The Nation and Rolling Stone called the book 'fear-mongering' and 'trolling,' respectively. Vox wrote it off as 'an exercise in cherry-picking data and presenting correlation as causation.' But The Marshall Project, the nonpartisan investigative reporting center, deemed it 'an intensively researched and passionate dissent from the now prevailing view that marijuana is relatively harmless.'"
Marcus called the book "Reefer Madness that relies on observations and anecdotes, not on rigorous scientific analysis," referring to the 1936 movie that sensationalized the effects of marijuana use.
Berenson's three Colorado events were sponsored by The Gazette, Colorado Politics and Children's Hospital Colorado.