How do you tell a story of loss without measure, of grief beyond words?
The only words that can come close are names. In El Paso County, those names now number more than 1,000.
Colorado Springs actor and personality Charlie Ammen, a man who loved old-school comedy and sharing it with the world, is one of them. Ammen died on September 26, 2020, felled by a virus that ripped apart the world but hadn't yet bared its real fangs.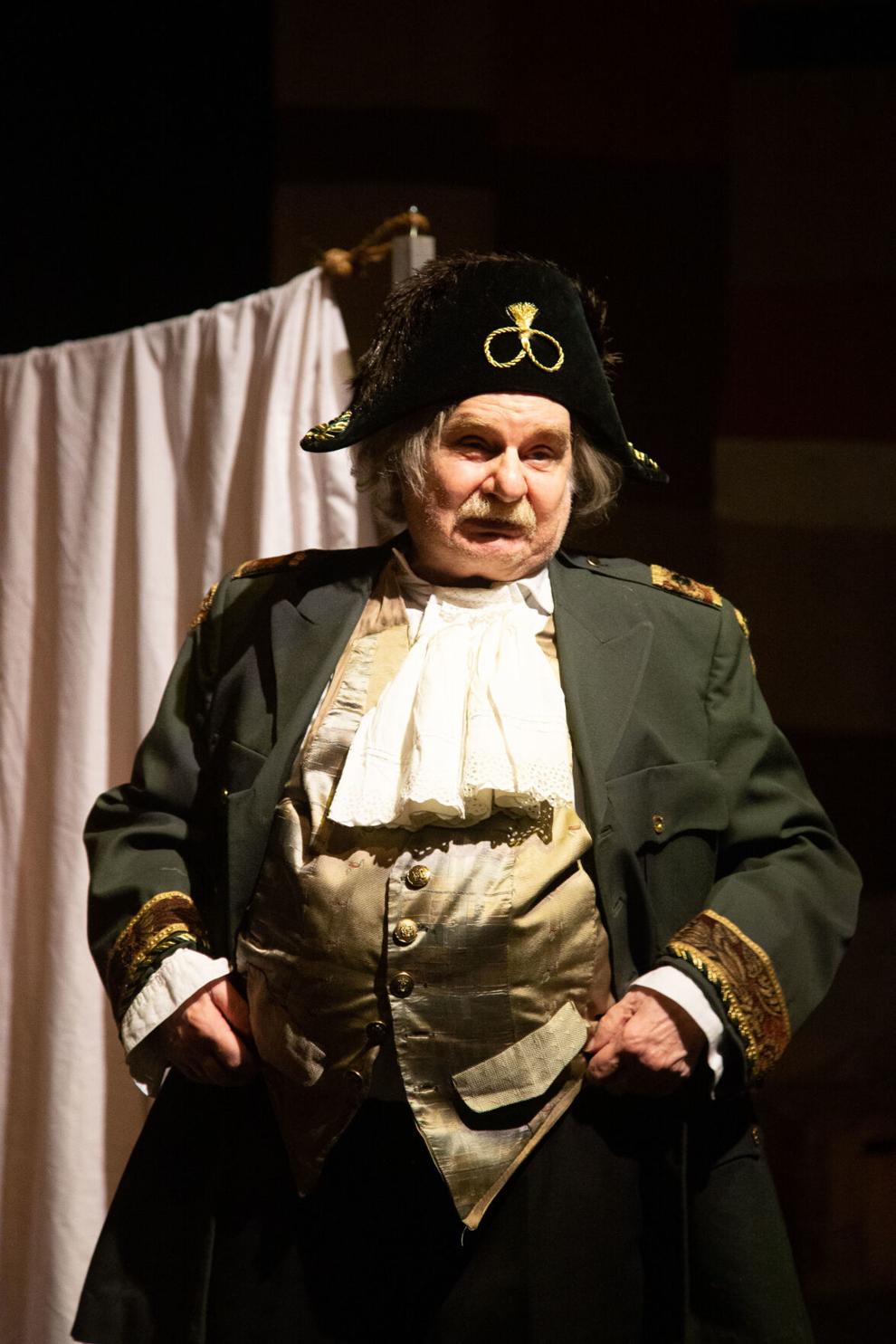 The following Saturday, the 72-year-old's family and many friends met for a masked and socially-distanced outdoor memorial at the Millibo Art Theatre in Colorado Springs.
"It was a sort of half-gathering on the benches in their outdoor theater. We were all masked, someone sang a song in a mask, and we all tried desperately not to hug each other," said Ammen's friend Sarah Shaver, chair of the theater department at Pikes Peak Community College.
It would take another seven months — and a multimedia performance led by the school's dance department — before Shaver realized she hadn't properly mourned. Not for Ammen, nor any of the previous year's many losses. It was as though she'd been holding her breath so long she'd "forgotten how to breathe."
In the closing movement of the college's April performance, "Still/Moving: From Borders to Ballots and the Footprints We Leave," three black-clad, surgically-masked dancers genuflected and coursed through pantomimes of grief before a wall bearing the charcoal-etched names of more than 300 people who'd been lost to COVID-19, all submitted by the students and staff.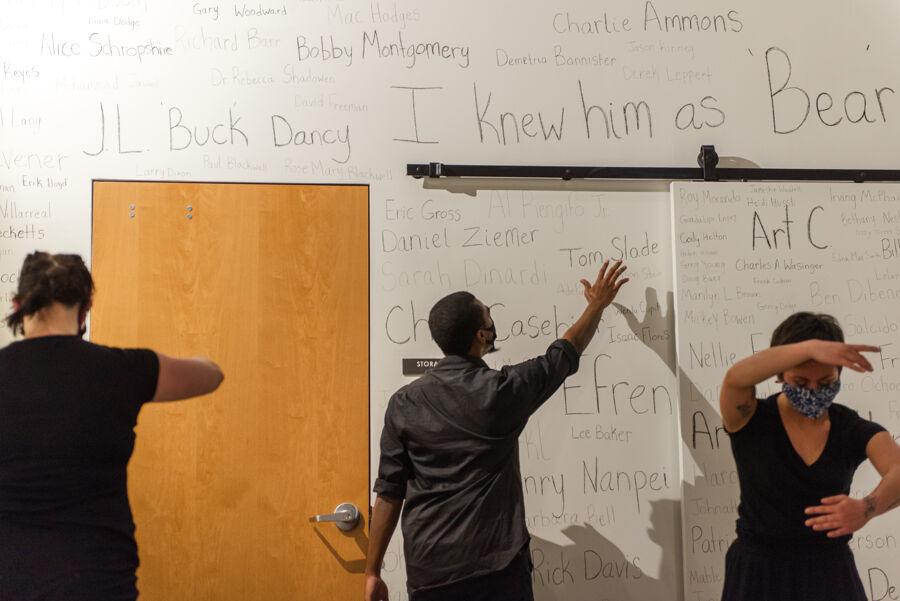 Shaver hadn't been the only one to suggest Ammen's name for the project's "COVID memorial wall" when the school put out a call for inclusions earlier in the year. She didn't realize the impact seeing it in such a context would have.
"These are locally submitted names, some of them just chance encounters with people you'll never chance encounter again, like, 'I knew him as Bear.' It brought home how much our community is hurting and just the number of people that aren't with us anymore," Shaver said. "When I saw that wall I was still in survival mode and I didn't know it. I hadn't really allowed myself to grieve that way before."
No one expected to have to grieve like this.
Not for so many. Not for so long.
•••
El Paso County lost its first resident to the pandemic on March 13, 2020.
Despite vaccinations and a drop in hospitalizations in early 2021, the number killed continues to climb.
Early in the pandemic Coroner Leon Kelly gave a presentation likening the coronavirus to the Spanish flu, even though he didn't expect it would actually exceed the Spanish flu's national death toll of about 675,000. Coronavirus wound up passing that mark late last month.
"I would not have anticipated we would be in that conversation with some of the greatest pandemics of recorded history," he said.
After 18 months, the COVID-19 virus still surprises health professionals and everyone else.
Like many others, the coroner and his office expected that once vaccinations were widely available the pandemic would start to fade.
"We took a huge breath of relief. What we thought was: 'We have done it. We have made it through,'" he said.
But starting in August, the Delta variant reversed gains made by the vaccines and traveled through subgroups of people who chose not to get the shots. While the death toll and hospitalizations due to the Delta wave have not reached the peaks seen during the winter, Kelly said, vaccines could have prevented many of the deaths the community has seen in recent months. But some people just can not be convinced. 
"It's difficult, if not impossible, to change someone's worldview," Kelly said.
•••
In many cases, family members couldn't say goodbye in-person because of restrictions, and had to speak final words to their loved-one via a Zoom call.  
For a year starting in August 2020, hospital chaplain Sonya Bergeron helped them through and prayed with them.
"In the hospital, you don't get to see the whole story. You see just a little slice, you don't see how the story ends or how the story continues," said Bergeron, a ministerial candidate within the Unitarian Universalist Church in Colorado Springs who provides grief support.
The slices of life she witnessed were often heartbreaking. Intubated patients weren't conscious for their final moments. Sometimes rushed final conversations could take place before intubation, but not in every case.
"The feeling of being separated ... was hard on people. I think it was just magnified because of the number of people and knowing that it was part of a bigger catastrophe," she said. "This is a time of trauma, great trauma, and so we are all going through different stages of grief."
That process was complicated even more by pandemic prevention measures that broke up grief counseling groups and postponed funerals.
Pikes Peak National Cemetery allowed funeral rites throughout 2020, but at one point limited services to only 10 mourners, said director Skyler Holmes.
The cemetery now allows masked gatherings of any size, for services that are an "integral part of the grieving process," but Holmes said he also realizes that emotional closure is more complex than being able to sing songs and lay flowers at a grave, months after a loved one has passed.
"This whole COVID thing has hit us from an angle that nobody expected would happen. It's definitely changed the way that we live right now," he said.
And it isn't over.
At the peak of the pandemic in December, there were 292 people with COVID-related symptoms in county hospitals. As of Friday, there were 189 .
•••
Rachel Stovall lost her 62-year-old husband, Keith, on Father's Day, June 20, 2021. 
He was admitted to a hospital while battling chronic health conditions and diagnosed with COVID-19. For 15 days, before Keith ultimately died from renal failure, Stovall was prevented from being at her husband's bedside due to fears she'd also been exposed to the virus.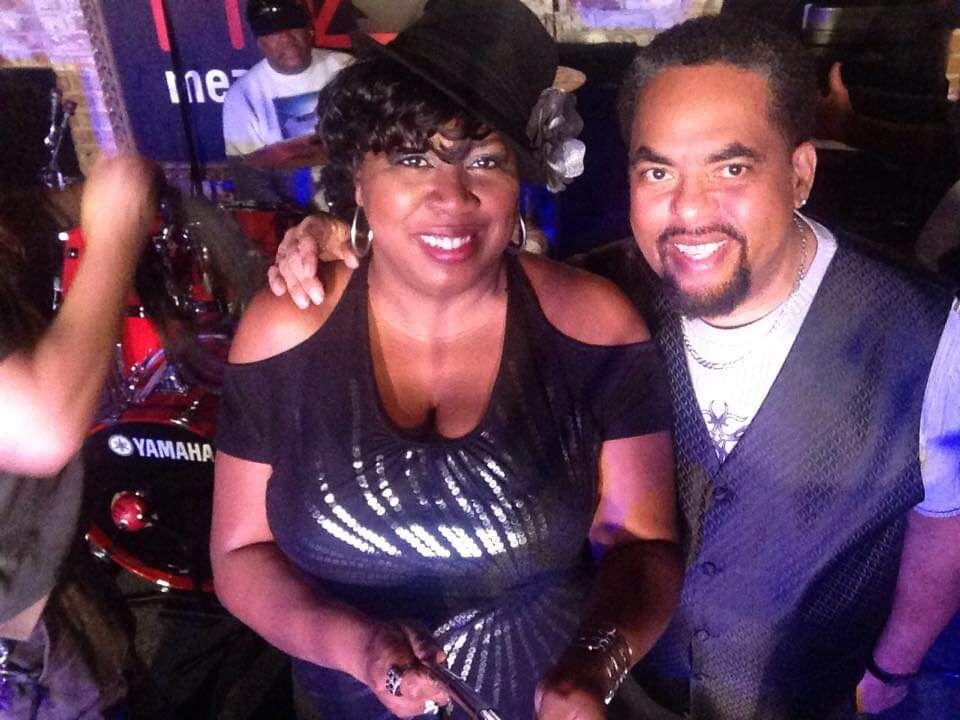 "Grief is different every day. Some days you're smiling, remembering things about your loved ones. Other days you're crying. Some days you can't get out of bed," said Stovall.
Since her husband's death, she said she has struggled with nightmares and sought the help of a grief counselor.
"My husband was my bestie, we worked together, and we basically spent every day together for almost a quarter of a century. And then that was taken in that hospital setting," she said. "It was a huge blow and I think it was more devastating to him, because he was ill and he was scared. He was dying."
Stovall is channeling her grief — and her anger — into action. She's speaking and writing about the dangers of isolation and loneliness, and has joined Peyton resident Steve Reiter to promote the Never Alone Project, founded by Reiter to push for legislation that would override emergency orders and allow end-of-life patients to have a loved one at their bedside, no matter what.
Reiter's wife, Elizabeth, had battled autoimmune and heart problems for years, and was admitted to UCHealth University of Colorado Hospital in Aurora with severe infections in late April, 2020. She didn't have COVID-19, but like many hospitals and healthcare facilities short on beds and protective gear amid a rising tide of coronavirus patients, the Aurora facility had enacted a strict no-visitor policy.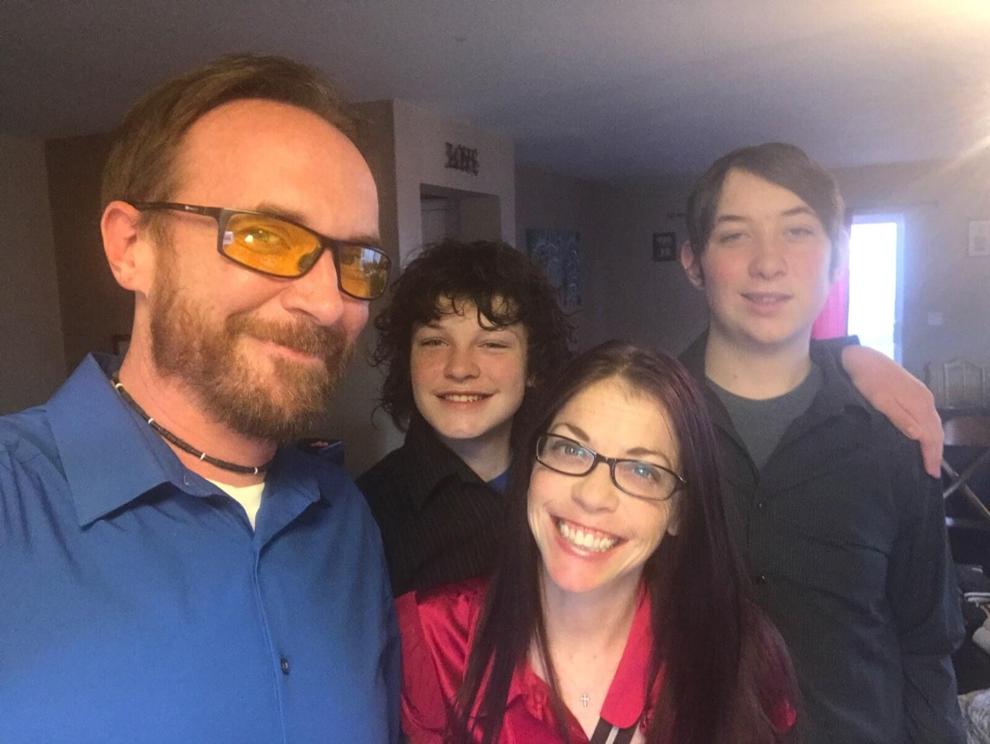 Despite negative COVID tests and Reiter's ceaseless appeals to the hospital, neither he nor the couple's two sons were allowed to visit Elizabeth's bedside before she died on May 18.
"I would have bought my own personal protective gear, paid whatever it cost. I would have done anything. I've always said that there's a balance between protecting the doctors, nurses and staff — which we need to do, we can't be careless about that —  but also giving the individual what they need," Reiter said. "In this case it got way out of balance."
Elizabeth had been in the same hospital in 2014 for treatment for an enlarged heart that doctors warned was a potential "end of life" scenario, Reiter said. During that stay, her family could be with her round-the-clock. They were, and she'd pulled through.
"We were in there, speaking love over her, praying over her, holding her hand and rubbing her feet ... just encouraging her and casting a vision for our future and saying 'You're going to get better, you're going to pull out of this,'" said Reiter. 
When he spoke to his wife by video call on Mother's Day, 2020, about a week before she died, he said he'd never seen her that depressed.
"I did my best, I pulled out my 20 years of tricks to try to get her to smile, and I never got her to smile once," Reiter said. "Then our conversation turned to, what if this is the one you don't come home from?
"Those aren't the kinds of conversations you should have over FaceTime."
•••
Charlie Ammen died of COVID-19, alone but on his own terms.
"At that time the feeling was, if you were sick enough to go to the hospital you probably weren't going to make it," said Ammen's friend and fellow actor Jim Jackson, co-founder and executive director of the Millibo Art Theatre. "I don't know how correct that was, but that was Charlie's biggest fear, that he would go into the hospital and not come back out."
Ammen lived alone in an apartment, so when he got sick Jackson and Ammen's many friends in the theater community ramped up their regular calls and check-ins.
"I think he didn't really think it was going to be that serious. He kept saying 'Oh no, 'I'll be fine. I just need to rest a little bit and I'll be fine,'" Jackson said. "We talked and talked trying to get him to go to the hospital, but he was, like, 'I'll call 911 and I'll go if I need to.'"
He never did.
An autopsy confirmed that Ammen died from the virus. He'd only been sick for three days.
"When we spoke on the phone I could tell it was getting more serious, but his death still came as a big shock. It was so fast," Jackson said.
Millibo's outdoor memorial service, for the man who loved vaudeville, Groucho Marx, and lived to make others laugh, likely wasn't what Ammen envisioned for his final goodbye. But Jackson thinks his friend would have loved it. 
Jackson said he pushed back against those who called for the event to be cancelled, once they learned Ammen had died from COVID-19. 
"I think part of the reason it doesn't seem real to so many of us is because we don't go through that grieving process," Jackson said. "I can think of six people right off hand that I didn't know well but I knew well enough and probably would have gone to their funerals had there been a memorial, but there wasn't. And that's just in 18 months."
Sadness and fear don't go away when we stop talking about them. Closure and healing don't require a public stage, but they can't come without stories — the ability to share who, and what, has been lost with those who remain. 
That, said Jackson, will be part of Charlie Ammen's legacy at Millibo. The theater plans to name its new outdoor stage in Ammen's honor and host a dedication ceremony and second memorial, where the smiles can be seen.
And now that vaccination rates are up, the theater recently opened its first indoor show in more than 18 months. "The Guys," by Anne Nelson, was written in the wake of 9/11. Its topic is timely; its themes — of loss, grief, and coming to terms with a world that feels like it's been broken — even more so.
"There's a line in the play, 'Will we ever go back to normal?' The response is, 'Oh yes, we'll go back to normal, but it's a new normal,'" Jackson said.
Not words of comfort, but they may have to be close enough.