While Colorado conservatives took their lumps on the home front in this year's election, losing bids to lower property tax rates and increase oversight of the process of spending taxpayer money (as well as a higher pot tax going down), they had signs of hope by looking east.
Results of a governor's race in recently reliably blue Virginia, where Republican Glenn Youngkin beat Democrat Terry McAuliffe, signaled what a top Colorado GOP strategist viewed as a sea change for the conservatives in blue-trending purple states such as Colorado.
Add to that a resurgence by Republican candidates in key local races in Colorado suburbs, and the state could be on the cusp of a return to the competitive column, jeopardizing the dominance of the state's Democrats.
"Virginia and Colorado are very similar in the sense the majority of each state's population is suburban and the electorate is well educated, so the race in Virginia could very well be a good barometer for Colorado in 2022," said GOP strategist Ryan Lynch, who could barely contain his glee over Youngkin's come-from-behind win over the former Democratic governor, who was seeking a second, non-consecutive term in Virginia, a state Biden won by 10 percentage points.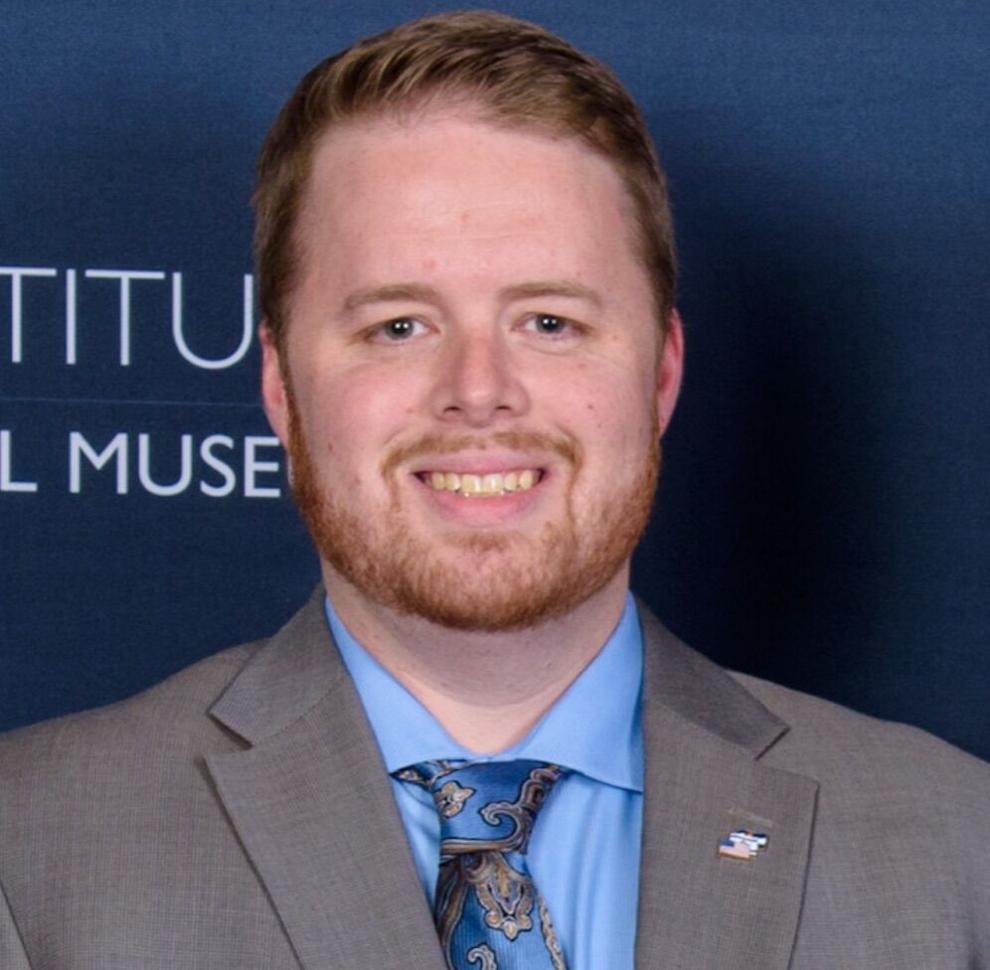 Lynch said Youngkin's path to victory in a new political climate could suggest trouble ahead for Colorado's slate of Democratic incumbents next year: U.S. Sen. Michael Bennet, Gov. Jared Polis, Attorney General Phil Weiser, Secretary of State Jena Griswold and State Treasurer Dave Young.
"Education, public safety and the economy — those are the three things at the forefront for the suburban electorate," he said. "Youngkin played this perfectly, and he may very well have provided a roadmap for how Republicans can succeed in Colorado.
"Youngkin kept former President Trump at arm's length and yet was still able to excite the base and win over moderate voters. That's precisely what Republicans in Colorado need to do."
Trump at bay
That's what Republicans did in several closely watched Colorado contests, including in Douglas County where GOP-backed candidates swept a Democratic-backed slate to win a majority on the suburban county's nonpartisan school board. In Aurora, meanwhile, city council candidates supported by Mayor Mike Coffman, the former GOP congressman, won four of five races that were also nominally nonpartisan.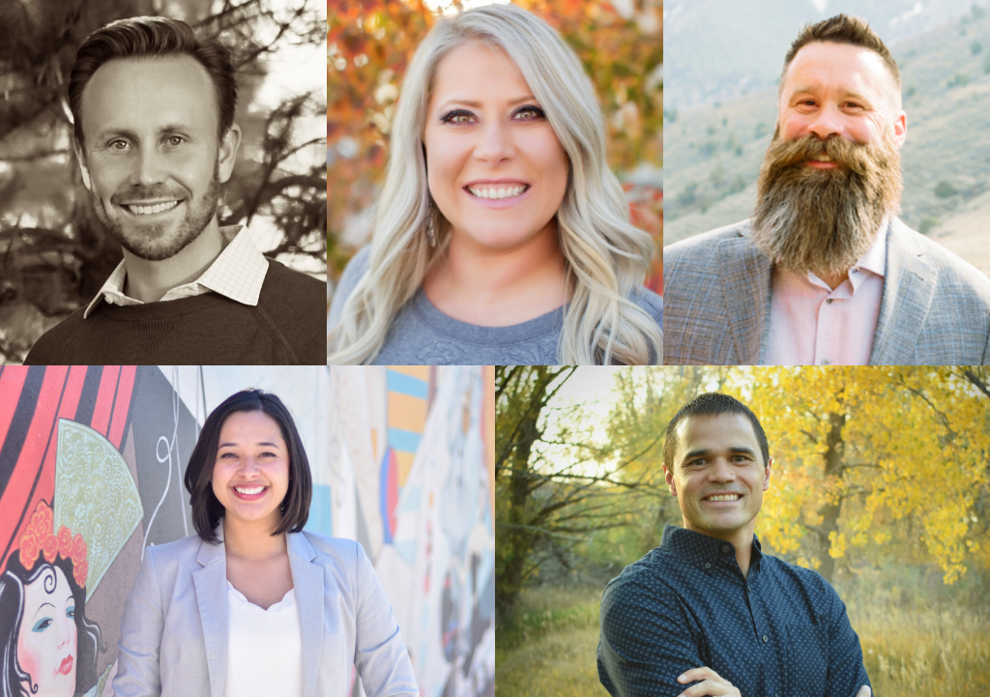 Although most of those Republican wins were convincing, Colorado's red tide wasn't uniform — a trio of Democrats swept to victory in Jefferson County's school board election and union-backed candidates prevailed over school reform candidates in Denver's school board races.
Voters also shot down a pair of conservative-backed statewide ballot measures that would have restricted state government spending (Amendment 78) and cut property taxes (Proposition 120), flipping the traditional read of Colorado's electorate on its head: In previous off-year elections, Lynch noted, conservative ballot measures have passed while conservative candidates have fared poorly.
In Denver, where turnout among the heavily Democratic electorate was low, voters defeated a handful of ballot measures proposed by Republicans but also nixed an expensive bid to build a venue at the National Western Stock Show complex. At the same time, voters approved an even more expensive package of bond measures and kept in place the city's controversial group living ordinance.
"There was definitely some voter fatigue across the city, with under 20% voter turnout in an election where there are some big decisions to be made," said Democratic strategist Daniel Aschkinasi.
Hancock era fading
The results indicate the approaching end of the era of term-limited Mayor Michael Hancock, whose third term ends in mid-2023, he noted.
"It was a huge night for the city in terms of reinvesting in itself with the bond proposals but was also a blow to the mayor to lose the National Western rebuild, which a lot of people saw as a final legacy project," said Aschkinasi, referencing the loss of Referred Question 2E, the $190 million bond measure touted by the mayor to build a 10,000-seat arena and other renovations to the 100-acre National Western Complex at Interstate 70 and Brighton Boulevard.
"Voters invested in things that benefit people across the city — they wanted to see investments in public spaces. It was a pretty loud message that voters just weren't interested in another big shiny thing but wanted to see things like roads and libraries and pools improved, which benefit all income levels across the city, not just folks who can afford to go see a show."
Denver voters were clear, he added, that they want humane solutions to the city's inescapable housing shortage and homeless population.
"It's going to be the No. 1 issue going into the mayoral election, what does Denver do about its homeless problem?" he said. "It's now on the elected leaders and the groups that are really invested in fighting for these programs and protections to step up and do something."
Added Aschkinasi: "This is really the last page of the Hancock administration's electoral moments. Now it's on to the next generation of leaders to see where the city goes."
Hilary Glasgow, executive director of Colorado WINS, the state employees union, saw the results as a boost for working families.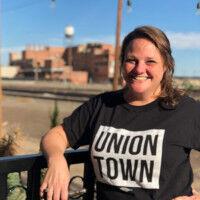 "Colorado voters saw right through the massive corporations and wealthy operatives bankrolling the campaigns to line their own pockets and strangle much-needed funding for the things that allow everyday Coloradans to get ahead," she said, singling out the failed Proposition 120 that aimed to lower the property tax assessment rate, which could have taken away $150 million or $1.1 billion in revenue each year, depending on how the courts would have ruled if the measured had passed.
She continued: "Many state employees already don't earn close to a living wage and Proposition 120 would have made it even harder for them to keep a roof over their heads and put food on the table. One of our members working full time at the Colorado Department of Labor and Employment is unable to provide for her family on her regular salary and works a second job in the evenings to make ends meet. 
"Coloradans clearly want a rebuilt tax system that is stable, fair and works for the many, not the few. We are committed to working together to fund the shared priority of dignified living wages for families in every community across the state."
Pot prevails, learning stalls
Colorado's pot people posited the fight as David versus Goliath, this time with the wealthy industry wielding the slingshot.
"Despite being significantly outspent by proponents, Colorado voters still soundly rejected using cannabis as a piggy bank for out-of-state special interest projects," said Peter Marcus, the spokesman for Terrapin, a Boulder-based cannabis company.
"Coloradans understand that lawmakers struck an appropriate balance when they planned for cannabis taxes. Disrupting that system would only set successful regulation back. We can't balance the state budget and education on the backs of cannabis consumers; we need long-term solutions that address structural deficiencies. Proposition 119 was a misguided policy that Coloradans rightfully said 'no' to tonight."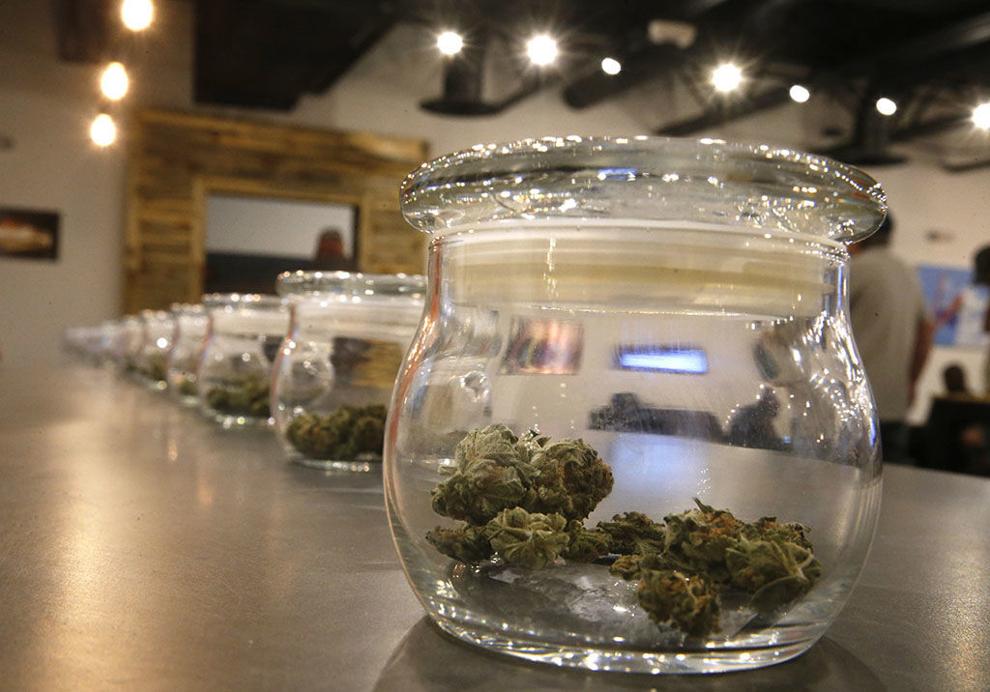 Colorado Leads, another opponent of the pot tax hike, also saw the proposal as a regressive tax, costing those who can least afford to pay — naming veterans and older Coloradans who use marijuana as a medicine but do not have a medical card — at the expense of wealthier taxpayers.
"The cannabis industry, which has generated $1.6 billion in state taxes since legalization, is an integral part of Colorado's business community and always supports doing our fair share," stated Chuck Smith, CEO of BellRock Brands and board president of Colorado Leads. "However, our more than 30,000 employees and hundreds of thousands of customers have made a statement: stop unfairly taxing our industry.
"We are hopeful the business community will oppose any future efforts to increase taxes on the cannabis industry just as they would for any other industry in the state."
Proponents of Proposition 119 vowed Tuesday night to return with another solution to recover from the learning losses caused by the pandemic, if taxing pot isn't the answer.
"The significant gap in achievement between students from wealthy families and their low-income peers has been an unfortunate educational outcome in Colorado for years — and tonight's results mean it will likely continue to get worse before it gets better," campaign spokesman Curtis Hubbard said in a statement. "Access to affordable, quality after-school education services is not a possibility for many families living in Colorado, and we will work with anyone who has a better idea on how to tackle the problem."
Schools' mixed bag
Amie Baca-Oehlert, president of the Colorado Education Association, said Coloradans had a shared responsibility to support public education. 
"We all want a Colorado where we all thrive, regardless of where we live, what we look like or how much we earn,' she said. "That means funding for our shared priorities, like excellent public education, reliable emergency response and a prosperous economy that works for us all.
 "Special interests and corporate greed lost their fight to rig our tax code to benefit themselves even more. They weren't successful in slashing funding for things we value. Proposition 120 and Amendment 78 would have moved Colorado in exactly the wrong direction from realizing our vision of Colorado as the best place to live, work and raise a family."
Baca-Oehlert said public schools were already underfunded — based on standards laid out in the state constitution — by $10 billion over the last decade, "which is why class sizes are too large, textbooks are outdated and many educators' paychecks are so small they have to work two or three jobs to make ends meet."
Students returning to in-person learning face mental health and behavioral issues that the already-overloaded system doesn't have the staff to handle, pushing the concerns to the level of a crisis, said the leader of the teacher's union.
 "Colorado voters made it clear that what we want is exceptional public schools in every neighborhood, regardless of ZIP code," Baca-Oehlert stated. "Thanks to the historic federal COVID relief investment in public education this summer, students made significant learning gains during expanded and extensive summer learning opportunities. Coloradans know that when we invest in public education it pays off in increased academic achievement and well-being for our students."
School board races in Colorado were the ones to watch Tuesday night, as statewide ballot issues seemed settled in early returns.
Big spending and high passion yielded mixed results.
The slate of conservative-backed candidates in Douglas County appeared to have won all four races, the biggest victory of the night, based on unofficial returns.
Results were split in other districts, including the board for Aurora Public Schools.
The biggest spending was for four seats in Denver Public Schools. Results showed the candidates backed by more than $1 million in dark money didn't fare so well, with candidates backed by the teacher's union winning two seats and leading in the other two races.
Driving the fervor in many districts were mask mandates, arguments about critical race theory, school closings and testing tied to COVID-19, and even fights over issues unrelated to school boards. Spending by dark money groups (which don't disclose who funds them) topped $2 million, with the big bucks going to candidates in Denver and Douglas County.
Colorado Politics projects the following school results based on unofficial results. The outcome, however, won't be final until all overseas and other provisional ballots are counted by Nov. 12.
Union takes JeffCo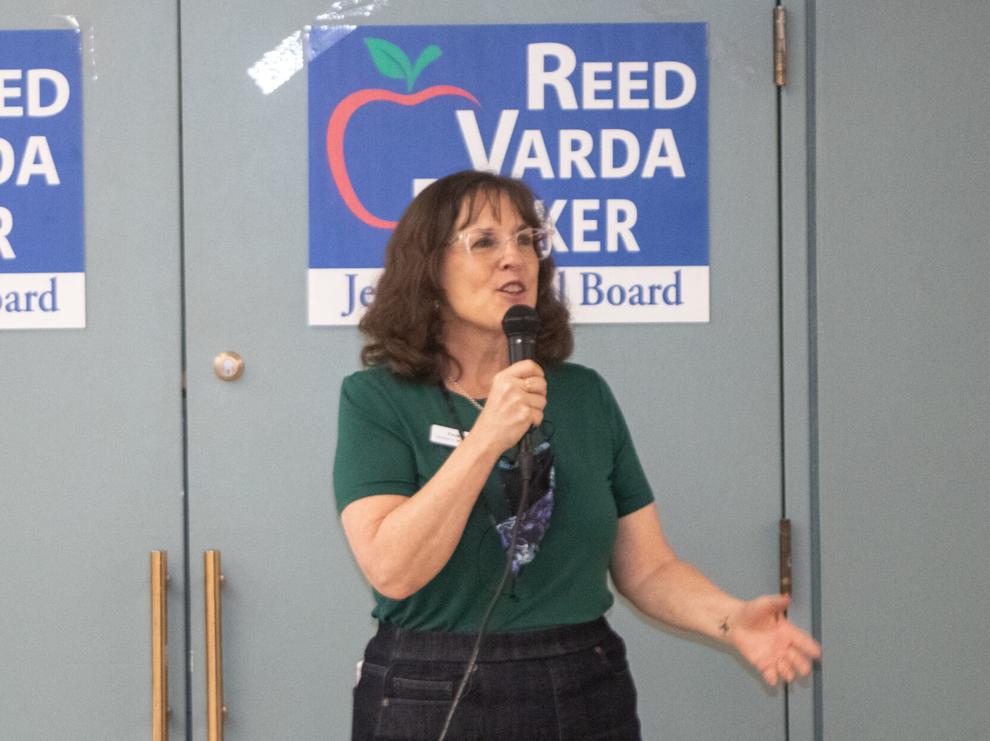 At stake in the state's second-largest school district: control of the board by candidates backed by teachers' unions or those supported by conservative causes.
Unofficial results show the Jeffco Kids slate of Danielle Varda (District 1), Paula Reed (District 2) and Mary Parker (District 5) winning by comfortable margins. The slate was backed by the Jefferson County Education Association and the Colorado Education Association, as well as from an independent expenditure committee that doesn't have to disclose its donors, Students Deserve Better, funded by CEA and several other teachers' unions along the Front Range. IECs are allowed to collect unlimited contributions but are forbidden by state law from coordinating with candidates they support.
Should those results stand, Varda beat Jeffrey Wilhite, Reed bettered Therese Shelton and David Johnson, while Parker won over Kathy Miks.
The Jefferson County GOP endorsed Shelton, Miks and Wilhite.
Kids First leads DougCo
Douglas County school board meetings have become raucous affairs in recent months, with accusations on both sides of bad behavior.
One candidate, incumbent Kevin Leung, filed a police report claiming he was attacked by an audience member at a candidates' forum. An Oct. 31 Facebook post from Speak for DCSD, which backed the CommUNITY slate, claimed Steve Collier, vice chair of the Douglas County GOP, "was banned from attending school board meetings in person due to his aggressive behavior at the September 2021 meeting," although Collier denies it.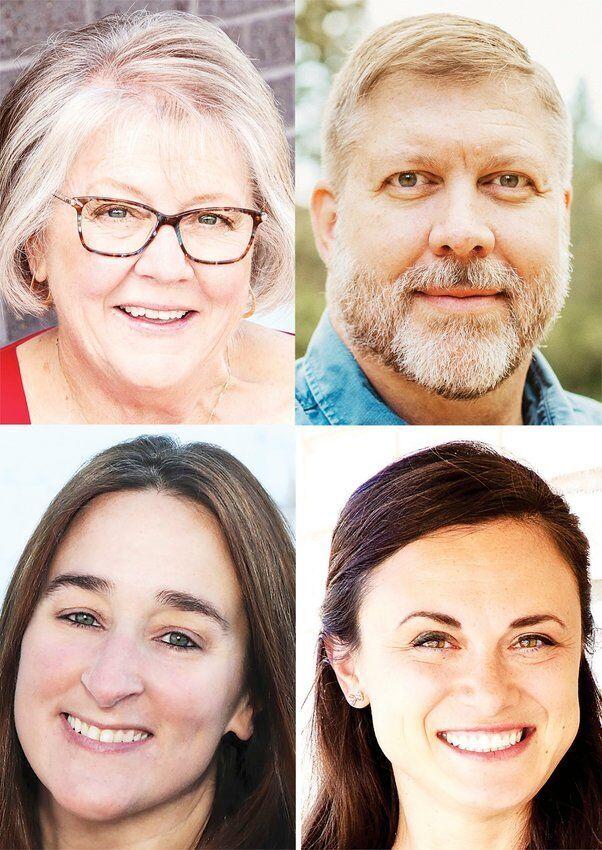 Four seats were up for grabs on the seven-member board. Unofficial results show a sweep by the conservative-enriched Kids First slate of Mike Peterson, Kaylee Winegar, Christy Williams and Becky Myers over the CommUNITY slate of incumbents Kevin Leung and Krista Holtzmann, as well as Ruby Martinez and Juli Watkins.
The board would shift from one largely supported by teachers' advocates to a 4-3 board backed by conservative education groups. 
Tyler Sandberg of the conservative Ready Colorado Action, one of the funders of the Kids First Slate, said the wins are "a repudiation of a union-backed board that kept schools closed for too long. The election is shaping up as a tsunami of parent power across the state," he said, also pointing to results in D11 in Colorado Springs and Greeley D6.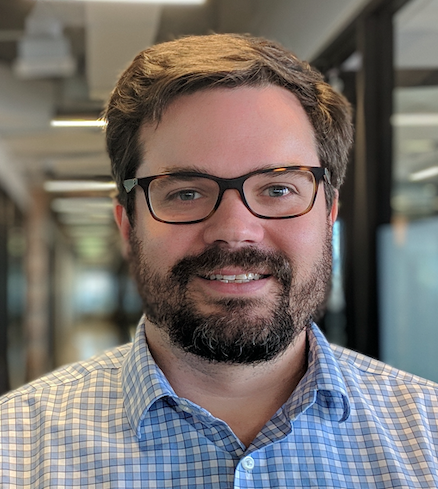 Denver's direction
The seven-member Denver Public School board had 13 candidates vying for four seats. Chalkbeat Colorado reported that the board's direction was unlikely to change, regardless of the results, because teachers' union-backed members hold a 5-2 majority. Two of the members not running for re-election were not backed by the union in previous elections.
Only one incumbent, Carrie Olson, ran for re-election. Unofficial results gave Olson the win over Mike DeGuire. Five candidates ran for the at-large seat (Marla Benavides, Scott Esserman, Vernon Jones Jr., Jane Shirley and Nicky Yollick). Esserman in front of all challengers by more than 10,000 votes. In District 2, Xóchitl "Sochi" Gaytán had a narrow lead over Karolina Villagrana. In District 4, Michelle Quattlebaum led Gene Fashaw by 267 votes, with José Silva a distant third.
Independent committees spent more than $1 million to back the slate of Jones, Villagrana and Fashaw. The Denver Classroom Teachers' Association backed Olson, Quattlebaum, Gaytán and Esserman, although it spent considerably less.
Bates, Allan win in Cherry Creek
Heated discussions have characterized school board meetings in this Arapahoe County school district, including accusations that the district is teaching critical race theory (the district says it isn't) and arguments over mask mandates.
Unofficial results show incumbent Kelly Bates in District D winning the seat over two opponents, Jen Gibbons and Schumé Navarro. In District E, Kristin Allan defeated Jason Lester and Bill Leach.
Bates and Allan were backed by teachers' unions.
Big bucks in Aurora
The Aurora school district, known as Adams-Arapahoe 28J, saw some of the biggest spending by independent expenditure committees, both from the teachers' union committee and from conservative IECs that don't disclose their donors. Voters could choose up to four of six candidates for four at-large seats on the seven-member board: Michael Carter, Christy Cummings, Tramaine Duncan, Debbie Gerkin, Anne Keke and Danielle Tomwing.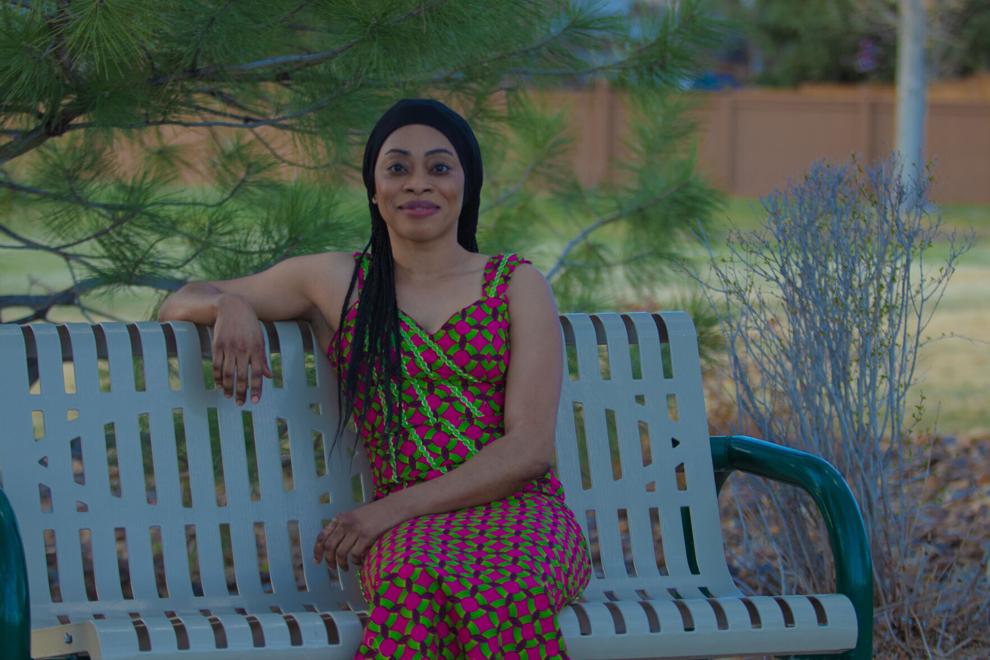 Independent expenditure committees spent heavily to back Keke and Tomwing, including from Ready Colorado and the Colorado League of Charter Schools. Unofficial results showed Keke, Gerkin and Carter taking three of the four seats, with Duncan leading two other candidates.
Rocky in Mesa County
The Mesa County school board election has had a rocky year. One member, Paul Pitton, resigned in September, citing politicization of issues. In August, school board members had to be escorted to their cars by police officers after a heated meeting over public comments.
Conservative groups, such as Stand for the Constitution, backed the slate of Andrea Haitz in District C, Will Jones in District D and Angela Lema in District E. The Mesa County Education Association endorsed Nick Allan (District D), David Combs (District E) and Trish Mahre, the incumbent from District C. Also in that race, Austin DeWitt.
Unofficial results gave Haitz the win over Mahre, Jones defeating Allen and Lema crushing Combs.
Ernest Luning, Joey Bunch and Marianne Goodland compiled this story.