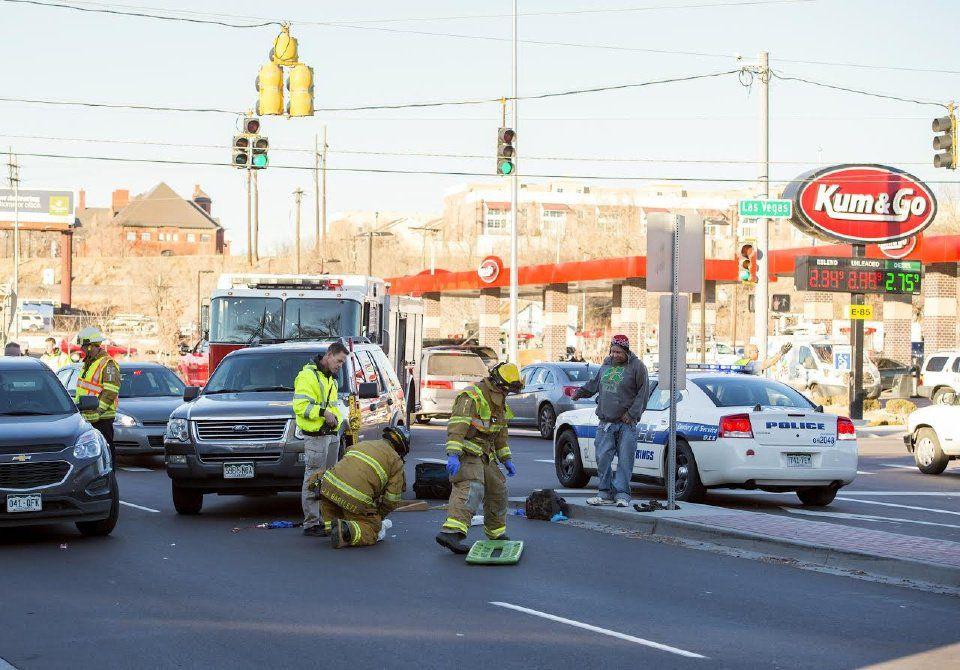 2018: January
Dirk Cordtz, 62
Homeless off and on the past couple of years, he cut across Nevada Avenue a couple of blocks from the Springs Rescue Mission shelter where he had been staying. An SUV turning left pinned him to the ground. He died Jan. 3 at UCHealth Memorial Hospital Central.
A former Marine, he suffered from post-traumatic stress. Colorado Springs police said he crossed outside of a crosswalk, though his daughter disputes that. Cordtz, she said, "always crossed at this crosswalk — always."
Annette Tubbs, 60
Like many homeless people, Tubbs lived not in creekside encampments or shelters but in low-slung motels. During one such stay Jan. 4 at a Motel 6, her husband found her lying dead in bed — her heart failing after a long bout with high blood pressure and clogged arteries. Lung disease, smoking, chronic alcohol abuse and poor nutrition also factored in her death, the El Paso County coroner found.
A recent transplant from Georgia, she lived in Colorado for only eight months. Even so, her health issues had made her a regular in hospital emergency rooms.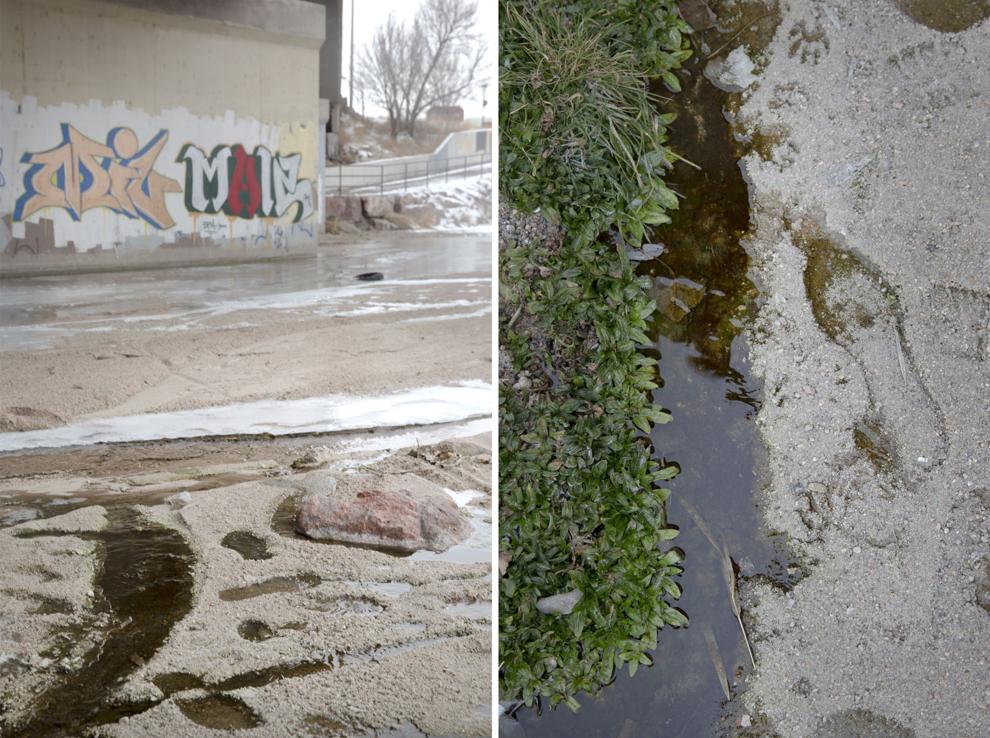 Linda Wilson, 54
Sand Creek, meandering its way across Colorado Springs' east side, hardly amounts to anything but a trickle during winter months. But on this night, even that was enough to kill Wilson.
It's unclear how long she lived homeless. She was known to split her time between her two children's vehicles and a camp under a South Academy Boulevard bridge crossing over Sand Creek, the coroner said.
Sometime before dawn, after a night of heavy drinking, she went to the creek and fell partway in. Another homeless person found her after daybreak Jan. 14 lying on her back in the wet mud, frozen to death.
The overnight low that evening was 21 degrees.
Keith Baker, 65
The afternoon of Jan. 26, a woman driving through a King Soopers parking lot on Colorado Springs' west side noticed a man slumped forward in the driver's seat of a parked car. The man would be identified as Baker, and he would be listed as the first of dozens of homeless people to fatally overdose from the start of 2018 through mid-2019. He died after smoking methamphetamine while wearing a fentanyl patch. He apparently lived in a different vehicle — a white 1988 Dodge van that investigators found parked nearly four miles away.
John Domaige, 62
Domaige had been living in a Days Inn on the east side of Manitou Springs for at least a few days when hotel staff discovered him lying dead on his bed Jan. 29, having overdosed on methamphetamine. The circumstances of his homelessness are unclear, and investigators later found a Department of Veterans Affairs card in his wallet.
FEBRUARY
Jessie Ray, 52
A passerby found Ray lying motionless on the ground near a convenience store at Bijou and Spruce streets, his body covered in bed bugs and feces. He died Feb. 2 at a hospital. His sister told investigators that he had been living homeless and that he had called a couple of days earlier complaining of possible pneumonia.
He died of heart failure — an unusual condition for people his age. That is, unless they've experienced homelessness, El Paso County Coroner Leon Kelly said.
"All the things that go into heart health — which is not smoking, getting exercise, eating high-quality, nutritious food, no other substance abuse — all of those are opposite of what we see in our homeless population, for various reasons," Kelly said.
Erika Johnson, 49
On Feb. 11, when the high temperature never broke freezing, Johnson was found outside an Old Chicago restaurant, breathing but not alert. Her heart stopped on the way to the hospital, and hypothermia was to blame.
Sometime in the two days before her death, she returned the keys to the apartment she leased, the coroner said. Her reason for doing so remains unclear.
Lawrence Donhoff, 37
Donhoff was found without a pulse on the bathroom floor of a McDonald's, overdosing on methamphetamine and opiates. He died Feb. 11 at a nearby hospital. The circumstances of his homelessness are not clear.
Michael Miller, 41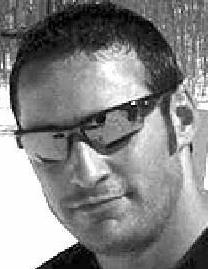 Miller was hit by a vehicle while crossing Nevada Avenue near Las Vegas Street — the site of several auto-pedestrian crashes in recent years. He died Feb. 16 at a hospital, and details about his homelessness are unclear.
MARCH
Darwin Hendricks, 64
Early in the afternoon of March 2, a man living in downtown Colorado Springs noticed some clothing on the front porch of the vacant house next door.
When he returned from work early the next morning, he noticed someone sitting on that same porch where the clothes had been. He decided to warm up some pizza for the person, but as he approached, he realized that the person on that stoop — Hendricks — was dead.
Heart disease led to Hendricks' death, though lung disease and alcoholism also played a role, the coroner found.
Little is known about the last few months of Hendricks' life. The last time forensic investigators could place Hendricks as living indoors was the previous November, when he left a nursing home against medical advice after living there nearly a month.
APRIL
Victor Barca, 63
It is unclear exactly where Barca lived shortly before his death April 6. He was paroled April 4, and two days later, a friend picked him up from beneath a bridge.
Moments after getting into the vehicle, Barca tossed a syringe into the glove box, told his friend he had just used heroin and passed out. He never woke from that fatal dose.
Kevin Liggett, 41
Working on a tip that someone had died near the Pikes Peak Greenway Trail south of downtown, authorities found Liggett's decomposing remains April 11 beside a homeless camp with his belongings.
He died of a methamphetamine overdose. And while his autopsy report noted rumors speculating that someone may have killed him, the Coroner's Office couldn't find evidence of it.
Gilbert Watson, 54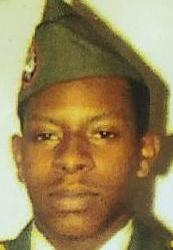 A military veteran, Watson died April 19 in the parking lot of Springs Rescue Mission — footsteps from the city's largest homeless shelter.
A security guard for the nonprofit found him lying face down and dead inside his Dodge Minivan, having succumbed to chronic alcoholism and the liver damage that it caused. He was surrounded by all of his worldly possessions — some clothing, paperwork, food and bedding.
He had moved to Colorado from North Carolina to be closer to his brother, and he stayed for a time with an elderly woman, taking care of her house and caring for her, said Watson's sister, Eleanor Bond.
The siblings last spoke three weeks before his death, and Bond had no idea her brother was homeless.
"He loved to cook, and he loved to laugh and tell jokes," Bond said.
Jesse Vasquez, 35
Vasquez was found dead April 25 of carbon monoxide poisoning inside a parked vehicle. He had been high on methamphetamine at the time while using a grill inside the vehicle — robbing the car of oxygen.
The circumstances of his homelessness are unclear, and he may have been sleeping at a nearby house, the coroner said.
MAY
Bryan Hobbs, 43
Hobbs lived in a Chevrolet Cavalier with expired tags and a dwindling list of places to park. At one point, he was parked across from the Salvation Army's R.J. Montgomery shelter in southwest downtown Colorado Springs, but he was told to move in late April 2018.
He spent the last week and a half of his life in the parking lot of the Skyline Apartments off Platte Avenue, east of Union Boulevard. Twice, paramedics were called because he was acting erratically.
He fatally overdosed May 3 on methamphetamine and cocaine.
Alan Mount, 60
Mount spent the last day of his life with a friend somewhere in the mountains west of Colorado Springs. He was on parole at the time.
Summoned back by his parole officer, Mount rented a room at the True North Motel off Platte Avenue the evening of May 4. It was there he died of heart failure, after having battled multiple health conditions.
Taylor Storms, 23
Storms, who had an extensive history of mental illness, was with several friends May 12 in a Colorado Springs motel room when he started to act "dramatic," witnesses told investigators. Moments later, he grabbed a gun and killed himself in front of them.
He had lived in Colorado for about seven months. But he wasn't the first person in his family to be homeless — his mother also experienced homelessness in Florida, the Coroner's Office said.
Gregory Feltner, 58
A passerby discovered Feltner dead May 15 near a culvert along the Midland Trail on Colorado Springs' west side, where he had been living on a mattress and keeping himself warm with blankets. As with most homeless people who fatally overdosed in 2018, he died from methamphetamine use.
Enrique Espinoza, 47
Espinoza was run over in a hit-and-run crash on Woodmen Road just east of Interstate 25 on Colorado Springs' north side. He was found lying in the middle of the road, and he later died May 19 at a nearby hospital.
Little is known about the circumstances of his homelessness.
Adam Greer, 30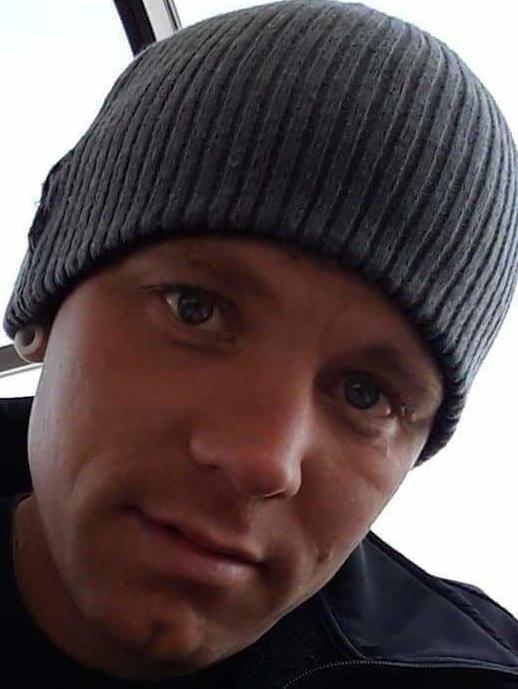 Greer moved to Colorado five or six years ago, and for a time he had a moving business. He also struggled with a heroin addiction — making him one of the millions of people swept up in the nation's opioid epidemic.
He was found motionless in a portable toilet at Memorial Park's skate park May 23, a syringe in his right arm and 188 pills of the opiate tramadol in his backpack. He died with that and heroin in his system.
His father, Gordon Greer, remembered Adam as always having a place to stay indoors. Still, his driver's license bore the address for Springs Rescue Mission — a telltale sign of someone struggling with homelessness.
The two spoke a day before the fatal overdose, and Adam said he planned to seek a fresh start in California, where he grew up. He wanted to build a relationship with his 5-year-old daughter.
Now his father, a paramedic, wonders what could have happened had someone stumbled upon his son while holding a dose of Narcan — otherwise known as naloxone. It can immediately reverse the effects of an opioid overdose long enough to get to a hospital.
"Narcan is available at your local pharmacy," Gordon Greer said. "That stuff can keep a lot of people from dying."
JUNE
Dennis Bachand, 57
Another homeless person found Bachand lying motionless on the ground outside the Clarion Hotel near downtown Colorado Springs.
He suffered from a skin condition that is entirely treatable if the affected person is admitted to a hospital. Instead, he didn't see a doctor and the condition spread to his bloodstream, leading to sepsis and his death June 4, the coroner found.
Details about his homelessness are not clear.
Vincent Romero, 30
Romero died June 5 when he was thrown from a vehicle in a rollover crash near Circle Drive and Janitell Road, east of Interstate 25. The circumstances of his homelessness are not clear.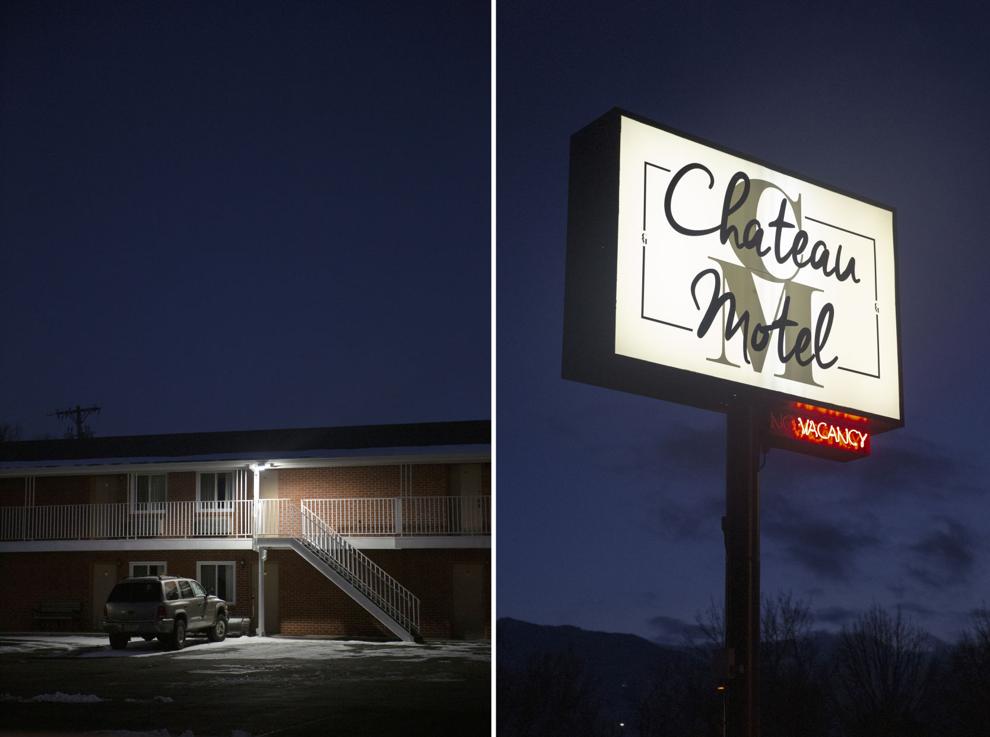 Patrick James, 61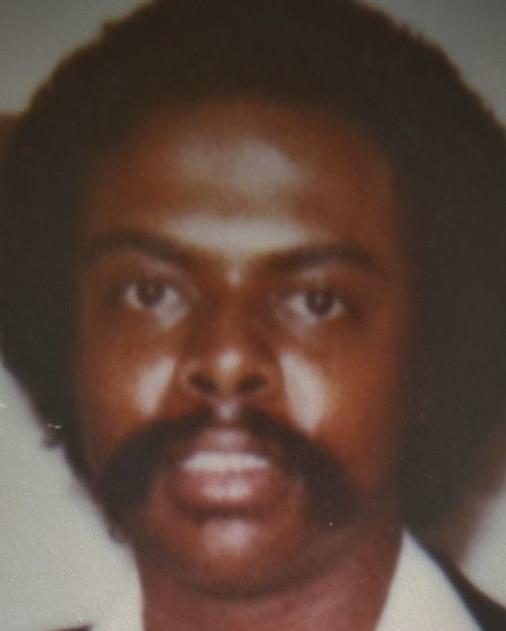 James struggled with alcoholism, and he was pronounced dead June 8 after being found in a room at the Chateau Motel off South Nevada Avenue due to complications of drinking.
His daughter, Michelle James, disputed the notion that he was homeless and said he had only just checked into the motel a few days before his death after a dispute with his mother, with whom he lived.
"It was a tough one," Michelle James said of her father's death. "That's something you never get over."
Troy Misztal, 51
Misztal spent the last four months of his life in the Chateau Motel, a brick enclave that's a five-minute walk from Springs Rescue Mission. It was there that the motel's staff found Misztal dead June 18 from chronic alcohol use and lung disease.
JULY
Christopher Martin, 49
Known by the street name "Rabbit," Martin largely kept to himself in a homeless encampment off East Las Vegas Street, about four or five blocks from Springs Rescue Mission. He fatally overdosed on July 1 while using methamphetamine in his tent.
Destiny Juarez, 17
Juarez fatally overdosed July 5 while using heroin, methamphetamine and methadone at Christlife Ministries, which is a men's-only transitional house. The house's administrator said Juarez didn't live there, and the nature of her homelessness is unclear.
Jessica Tozer, 30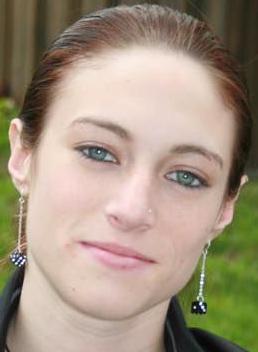 Tozer had just visited a nearby McDonald's July 9 when a vehicle on South Nevada Avenue crashed into the bicycle she was riding, killing her.
She struggled with mental illness and substance abuse, and she spent years living homeless in Colorado Springs. It was a cruel existence — one filled with physical and sexual abuse, said her brother, Joseph Tozer.
Her family often tried to help her — securing apartments or picking her up off the street on cold nights, her body shaking from the cold. She even received a Section 8 apartment at least once.
But each stay proved short.
"Being mentally ill, she wouldn't be able to get her medications, so she would go back to doing drugs," Joseph Tozer said. "Our mental health care system is complete s--- here."
Kenneth Paulson, 60
Paulson spent the last night of his life lying on a bench outside the Penrose Library.
He was known to stay at Springs Rescue Mission. But on this night, he stayed outside the library in downtown Colorado Springs.
Not long after sunrise July 11, someone saw him still on that bench, moving his hands across his chest. And a couple of hours later, a librarian arriving at work found him lying motionless on that bench.
He died with a small bottle of alcohol in his pocket, having succumbed to complications of chronic alcoholism, the coroner said. High blood pressure and lung disease played a role in his death.
Shirley Meyer, 57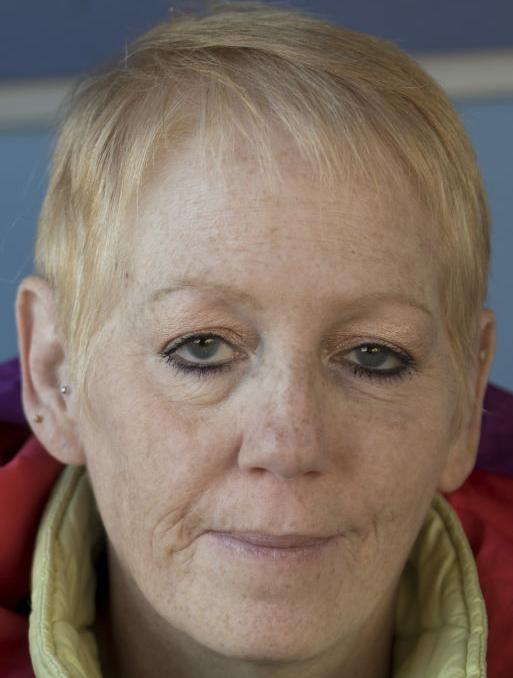 Meyer was found slumped over and dead in a chair July 12, a stone's throw from Springs Rescue Mission.
She had just been kicked out of the shelter the night before her death for repeatedly breaking its rules and policies, the nonprofit said, so she stayed in the parking lot of a nearby auto body shop. The next morning, someone came to check on her and realized she had died. In a statement, the nonprofit said its staff and guests were "devastated" by her death.
Meyer suffered from a litany of health issues and succumbed that night to heart disease.
Michael Terry, 52
Terry first checked into the Salvation Army's R.J. Montgomery shelter with a bevy of medications and a diagnosis of congestive heart failure. A week later, on July 21, the shelter's staff discovered him dead in his bed — the disease having taken his life.
He had a sister in California, but she told the Coroner's Office that she didn't have enough money to make arrangements for his burial.
Kevin Starnes, 57
Little is known about how long Starnes was homeless or if he sought help. But on the evening of July 28, he placed himself in front of an oncoming train, killing himself.
A note inside his backpack scribbled on cardboard offered few clues as to why he did it, except to say, "I'm f------ done."
AUGUST
Sophia Fundora, 1
Just a year old, she died Aug. 4 of blunt force head trauma, though who inflicted the fatal blows remains unclear.
Her mother, Lauren Olivia Sierra, 25, was sentenced to three years in a community-based prison alternative program after admitting that she failed to get medical help for Sophia, negligently causing her death. But the judge in her case lamented that "there's no way to get closer to justice," because authorities never nailed down who wounded Sophia in the first place.
Sophia had only arrived in the Pikes Peak region from Miami about six or seven months before her death. It appears she lived with her family in motels during that time, most recently in Fountain, the coroner said.
Marlyn Techau, 64
A friend awoke for work Aug. 10 and found Techau dead from a methamphetamine overdose. Techau had been living on a couch the last couple of months of his life and had been suffering from heart and lung disease.
Paul Ludwig, 53
A person cutting across train tracks Aug. 31 near East Las Vegas Street found Ludwig lying shirtless on his back — the victim of heart failure. He appeared to be living outside, though little else is known about his time spent homeless.
Justin Hall, 39
Growing up, Hall was a book-smart boy who craved playing basketball and video games. And goodness, did he love people.
"That was his problem: He'd trust everybody," said his mother, Doristeen Hall. "And I used to tell him not everybody's your friend. But he was always like that, from a child."
He came to Colorado and spent the last two years of his life homeless — living with friends or in abandoned buildings, she said.
His undoing was an addiction to drugs, one he tried desperately to kick. He went to rehab on multiple occasions, and he struggled with bipolar disorder.
Ultimately, his mother said, "the drugs took over."
"I wish I could have did more, but I lived so far away," said Hall, a resident of Georgia. "We're not rich people — I don't have money where I can just jump on a plane.
"He used to call me and he used to say, 'I'm sorry, Mom, for putting you through things.' "
On Aug. 30, he showed up at his girlfriend's residence "sweaty and paranoid," and he was found dead the next morning of a methamphetamine and methadone overdose. High blood pressure also factored into his death, the coroner ruled.
Now, Hall weeps while thinking about her son.
"I miss my child," Hall said. "I wish I could talk to him again. But that's over."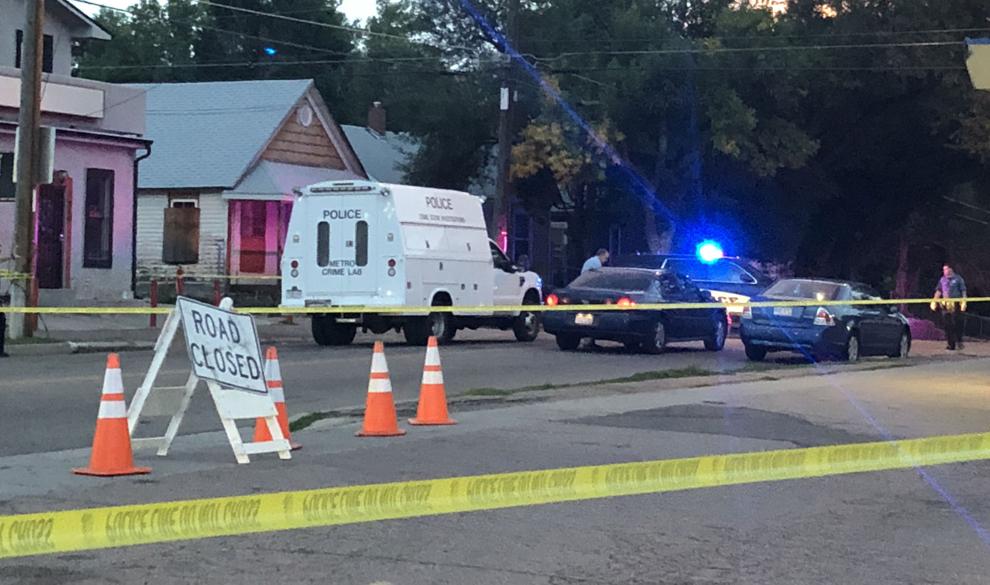 Randol Lillie, 54
While pleading "I didn't do anything," Lillie was stabbed to death on the stoop of a home in the 200 block of East Las Vegas Street — an area frequented by people experiencing homelessness. A witness recalled hearing the assailant accuse Lillie of talking negatively about him late Aug. 30, and Lillie's body was found early the following morning.
Another homeless man, Jimmy Lee Neill, 29, pleaded guilty to second-degree murder in the case and was sentenced to 17 years in prison. Authorities said he had a dark hobby of taking drugs and targeting people at random for the "thrill." Neill also admitted stabbing another man in the neck just hours earlier at nearby Dorchester Park.
Details about Lillie's homelessness are unclear.
SEPTEMBER
Stetson Hogue, 25
On Sept. 5, Hogue was trying to cross South Academy Boulevard on a bicycle when a Lexus car slammed into him. A friend told investigators that Hogue had been homeless, though little else is known about his housing situation.
Michael Montano, 57
Montano died when a vehicle hit him Sept. 28 while he was walking on Tejon Street near Las Animas Street. Little is known about his time spent homeless in Colorado Springs, though he carried a Colorado ID that listed the Marian House Soup Kitchen as his address.
OCTOBER
Houston Cookson, 30
Cookson was shot dead Oct. 7 by a homeowner while trying to break into a house just north of Palmer Park, according to Colorado Springs police. Investigators said they did not anticipate charges being filed because the homeowner appeared to be protecting his property.
Cookson had previously sought assistance at the Springs Rescue Mission, and police knew he was homeless.
Kenneth Caustic, 54
Someone called 911 from near a 7-Eleven convenience store not long after Caustic had injected himself with methamphetamine, causing his arm to throb in pain.
His arm was later amputated, and he died Oct. 13 from a host of medical issues stemming from intravenous drug use. Hospital workers reported that he had been homeless, the coroner said, but little beyond that is known about where he lived.
Mark German, 66
German, like so many others experiencing homelessness, died in relative anonymity.
He was found motionless Oct. 19 in a room at the Amarillo Motel in Old Colorado City — a place he stayed fairly frequently, motel staff told investigators. He suffered a heart attack, and hospital workers weren't able to revive him.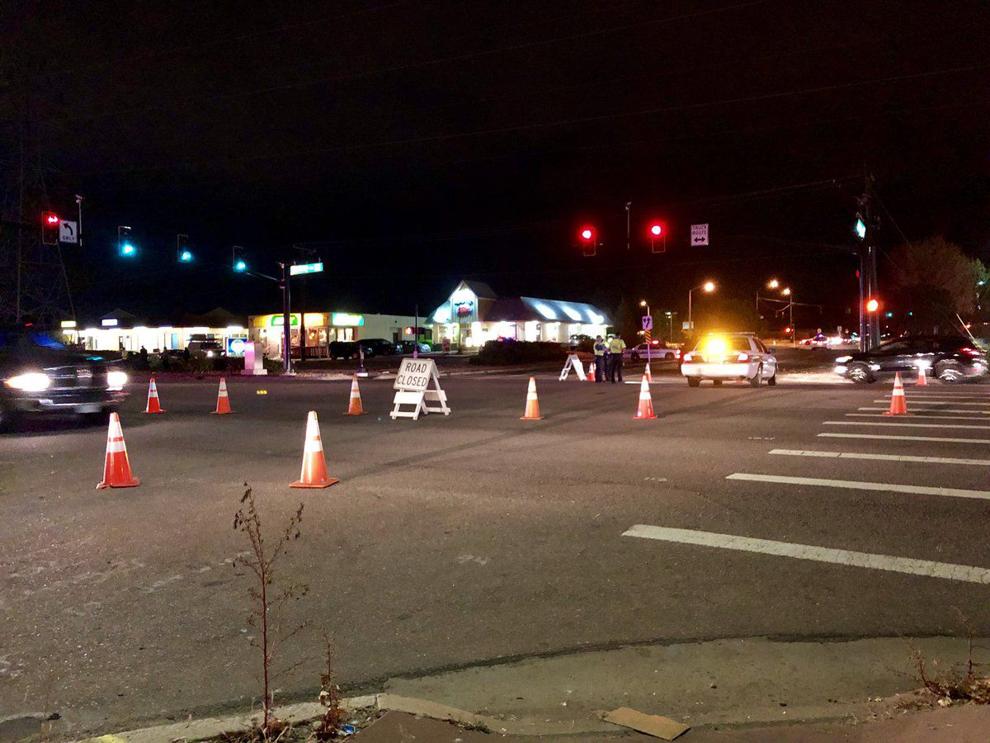 Beau Russell, 39
Russell died Oct. 23 while crossing South Academy Boulevard at Astrozon Boulevard in the crosswalk, but against the light.
No citations were issued, despite the fact that the motorist was going 59 mph in a 50-mph zone. About two weeks later, the speed limit on that stretch of South Academy Boulevard was reduced to 45 mph, due to the intersection's rising body count.
At least half of the homeless pedestrians killed by motorists in 2018, including Russell, were using drugs or alcohol at the time of their deaths.
Russell became homeless about two or three years ago after losing a job, said his father, Doug Russell. He frequently stayed in touch with his family in other states. And the younger Russell was "the nicest guy you'd ever meet," his father said.
"When you're laying there dead in the gutter, and people are going, 'Well, he's this homeless guy,' I'm going, 'No, he was a member of the community, he worked, he had three children,' " Russell said.
Essence Grant, 40
Moments after buying chips and drinks at a 7-Eleven, Grant lay dead on South Academy Boulevard after trying to cross the bustling thoroughfare near Astrozon Boulevard in the dark and against the light. The crash happened Oct. 28, and she was pronounced dead early the next morning.
Nicknamed "Easy," she was among three pedestrians — all homeless — to be killed by motorists in a two-week span at that same intersection.
NOVEMBER
Luis Molina, 34
Molina, who went by the nickname "Lucky," was found dead Nov. 2 in a creek in the Ivywild neighborhood. His death was ruled a homicide, but exactly how he died remains unclear — his autopsy was released heavily redacted.
His girlfriend told investigators he was a transient.
James Suggs, 55
Suggs' remains might never have been found if not for a curious Colorado Springs Utilities security officer.
On patrol Nov. 3 near a property line for the utility, he stumbled upon a bag, a cellphone and a hoodie lying in a field. He soon spotted Suggs' skeleton.
A debit card near Suggs' remains — as well as X-rays taken of his ribs — helped the Coroner's Office identify him.
Suggs' family told investigators that he lived homeless for years, and he struggled with addiction to drugs. The Coroner's Office couldn't say definitively when or how he died, though investigators said drug paraphernalia around his body suggested he may have overdosed.
John Trujillo, 66
Trujillo was a "drifter" who lived homeless for decades while suffering from schizophrenia and bipolar disorder, said his brother, Orif Trujillo.
During that time, John slept anyplace he could — motels, sheds, tents. He even walked to Cripple Creek on multiple occasions, presumably to look for a place to crash.
Watching it all happen pained Orif Trujillo. He offered to let his brother stay at his house or in a fully paid motel room, but John left after a day or two every time. John Trujillo also avoided shelters, claiming not to like the people there.
Orif said he long feared his brother would die while homeless.
"We would talk to him about it — he wouldn't care. He'd say, 'It's my life, that's it. That's the way I want to live.' "
After dark Nov. 5, John Trujillo was killed by a vehicle while crossing South Academy Boulevard near Astrozon Boulevards.
"I still miss the guy," Orif Trujillo said.
Betty Lemart, 66
Lemart was found dead of heart disease Nov. 8 while staying in a Roadway Inn off South Nevada Avenue — a motel she was known to frequent.
Robert Ward, 62
The plea came from firefighters standing just a 15-minute walk from Colorado Springs' largest homeless shelter.
Get inside, they told Ward. Get somewhere warm for the night — somewhere other than here, outside of a laundromat where Ward had been known to sleep most every night.
The next morning, Nov. 12, an employee of The Laundry Basket off South Nevada Avenue arrived to find Ward dead on the sidewalk, having succumbed to bronchopneumonia.
Joseph Mulholland, 51
Free after about 50 days in the El Paso County jail, Mulholland wasted no time resuming old habits, the coroner said. That night, he stayed with his brother at his father's house — but not before stopping to buy vodka and some black-market Percocet. The newly reunited brothers hung out until 1 a.m. and finally drifted to bed, the Coroner's Office said.
Mulholland was found dead Nov. 14, having overdosed on heroin, oxycodone and alcohol.
The Coroner's Office has no record of any permanent address for Mulholland before he was booked into the jail.
Michael Brundage, 40
The smell of gas from Brundage's motor home was overpowering. His kids fell ill while visiting one day in early November, an ominous omen for what was to come.
Brundage, an Army veteran, was found dead Nov. 15 with another homeless man while they slept in the motor home.
He had recently purchased it, and he parked it outside of a Village Inn near Austin Bluffs Parkway and Academy Boulevard.
A day or two before their deaths, Brundage's brother stopped by to help fix the gas leak.
When Brundage failed to pick his kids up from school, his brother stopped by again — still smelling gas.
Inside, he found the men dead from carbon monoxide poisoning.
Jordan Fiala, 29
Born and raised in Colorado Springs, Fiala struggled with an addiction to methamphetamine for most of his adult life. It was a plight that proved maddeningly frustrating for those who loved him.
His relatives offered to help him get assistance at Springs Rescue Mission, and his father opened his house to him.
"But he had to be responsible when he was there; he had to try and look for a job, and work and help around the house and do things," said his mother, Kathy Fiala. "Well, that never lasted long.
"He would just revert back to the lifestyle. I'd swear he'd just leave."
Even so, he always found couches to crash on across the city. A week before his death, he began staying with Michael Brundage, who had recently purchased a rickety motor home.
They were found dead Nov. 15 inside of it from carbon monoxide poisoning.
"It's a total tragedy," Kathy Fiala said. "He shouldn't just pass away and people not know."
Robert Cooley, 71
Cooley sent the one-word text to his brother at 5:19 a.m. Nov. 21, the day before Thanksgiving.
"Heart" is all it said.
Moments later, confused by its meaning, Cooley's brother summoned the Travelodge's staff and made his way into Cooley's motel room. Inside lay Cooley, dead of heart failure.
Cooley came to Colorado a year earlier from Arizona, and he suffered from partial paralysis after a stroke in 2017. He lived with his brother at the west Colorado Springs motel in separate rooms.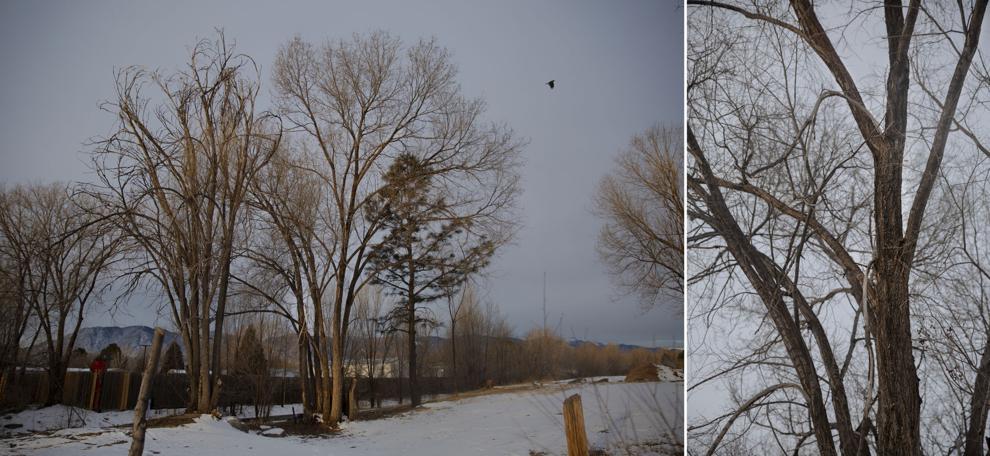 Robin Brown, 47
Two teenagers playing near the banks of Sand Creek in eastern Colorado Springs on Nov. 25 discovered Brown's lifeless body perched in tree branches about 20 feet above the ground. She died after climbing it while strung out on methamphetamine.
DECEMBER
Chad Smith, 40
Smith had been living with his wife in a homeless camp on the south end of Wagner Park, a short walk from Pikes Peak Avenue and Academy Boulevard. On Dec. 6, he overdosed on methamphetamine. High blood pressure also played a role in his death.
Paul Gabrielson, 50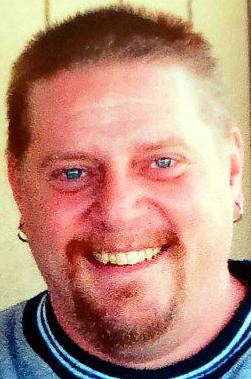 After years of living homeless on the streets and trail networks of Colorado Springs, Gabrielson finally got an apartment of his own in early December 2018.
His respite from homelessness lasted two or three days.
Barely settled into his new digs, Gabrielson was visiting friends at the Amarillo Motel in Old Colorado City on Dec. 8 when he nodded off in his chair and collapsed to the floor — dead of a heroin overdose.
Johnny Mitchell, 54
The discovery of a backpack along a trail south of downtown led a guard for a private security company to Mitchell's remains. He was found lying on the ground Dec. 8 with a blanket underneath him, his feet without any socks or shoes — almost as if he had been sleeping.
The Coroner's Office later ruled that he died of a methamphetamine overdose and that heart disease also played a role in his death.
Little is known about the time he spent homeless in Colorado Springs.
The Coroner's Office couldn't find any of his relatives, and Mitchell listed a Memorial Hospital caseworker as his next of kin.
Sean Mulvaney, 53
Sometimes, deaths in the homeless community come in waves.
For two good friends on Colorado Springs' west side, death came barely a day apart.
First came Paul Gabrielson. Then on Dec. 9, his good friend, Mulvaney, died after having been found slumped over and unconscious in his wheelchair in the same part of town, overdosing on heroin and methamphetamine.
Earlier, Mulvaney had been seen heartbroken from his friend's death and drinking heavily. He was pronounced dead barely 24 hours after paramedics did the same for Gabrielson.
Raymond Maez, 22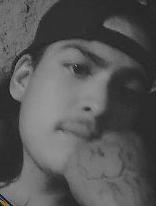 Maez was fatally shot at a homeless camp near Interstate 25 and the Martin Luther King Jr. Bypass, and he died nearly two weeks later Dec. 10.
No arrests have been announced, though Colorado Springs police said in 2018 that "all suspects have been identified."
Dennis Eastom, 61
The last of eight homeless pedestrians to be killed on Colorado Springs streets in 2018, Eastom died Dec. 13 while trying to cross Circle Drive near Uintah Street. Little is known about his housing situation.
Kit Gallegos, 49
The condition that killed Gallegos was entirely treatable.
But Gallegos had long said he didn't have money to see a doctor, and what little money he did have, he wanted to save up for a different long-sought medical procedure.
So when Gallegos suffered a seizure at a Diamond Shamrock gas station Dec. 13, he balked when a clerk offered to call paramedics.
The following morning, Dec. 14, a windshield repairman found Gallegos slumped over in the driver's seat of the vehicle where he had been living — the door open and his feet touching the ground.
The culprit was a pulmonary embolism — a blood clot that became dislodged from somewhere in one of his calves and traveled into his lungs, killing him. It's a condition that kills about a dozen people a year in El Paso County but one that can be treated by doctors if discovered early enough.
Tonia Shetina, 44
Shetina found herself indoors in mid-December, thanks to the generosity of a friend who didn't want to see her shivering outside in the cold. But her visit proved short — her friend returned home from work Dec. 20 to find Shetina sitting on the floor and dead from a mix of medical issues and methamphetamine use.
2019: JANUARY
Aaron Gray, 25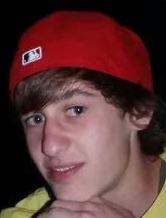 Gray fatally overdosed on methamphetamine Jan. 9 after a yearslong addiction to drugs. His mother, Sarah Trujillo, would like to see more resources in Colorado Springs for people living homeless, such as easier access to substance abuse treatment.
She also wants to see more compassion and understanding for those living homeless.
"It's just such a negative attitude from what I've seen when I lived in Colorado against homeless people," Trujillo said. "So many people just turn away and don't do enough to help, and it's sad. It's really, really sad."
Jeramy Hutchison, 42
Hutchison died Jan. 10 while trying to cross North Academy Boulevard outside a crosswalk.
Few details exist on Hutchison's time spent living homeless in Colorado Springs, though at least one nearby nonprofit previously offered him help.
Richard Hopkins, 64
Living beneath an Interstate 25 bridge in northern Colorado Springs, Hopkins — or "Hops," as he was known on the streets — was found dead Jan. 17 sleeping on a deflated air mattress, covered in blankets for warmth.
His heart failed, and smoking likely played a role, the coroner found.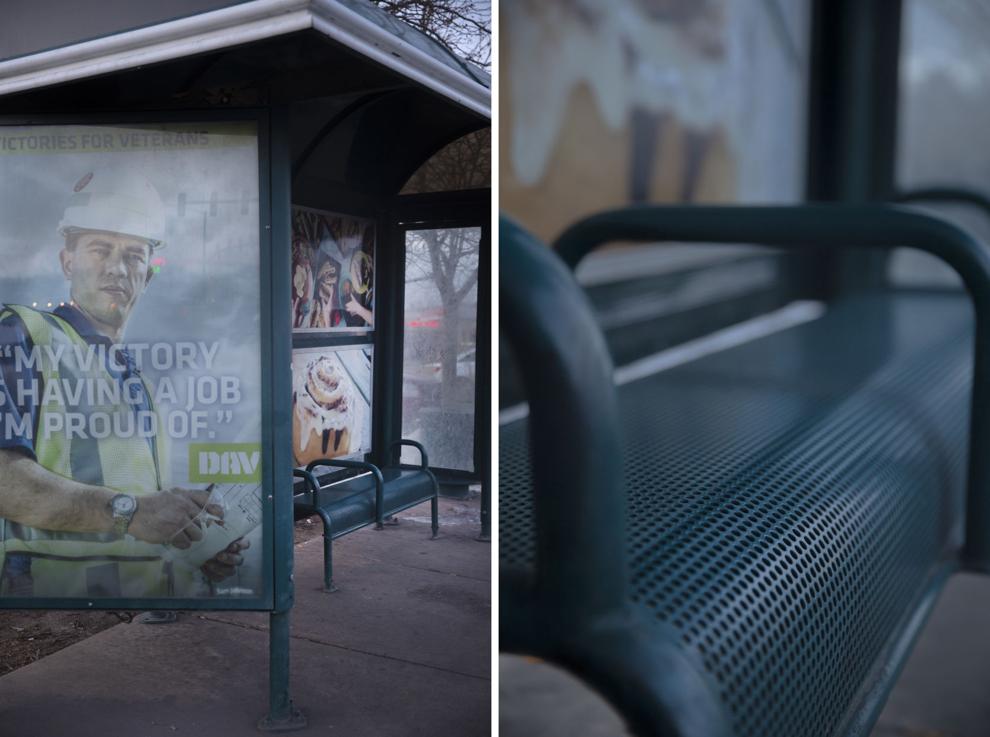 Calvin Reeves, 41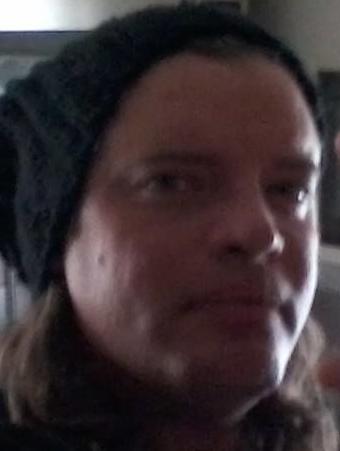 Reeves knew all too well the deadly dangers of trying to survive a winter outdoors in Colorado Springs.
On News Year's Eve in 2018, he posted a single sentence on Facebook: "It's death cold today if I don't die in this I am one lucky mofo."
Three weeks later, on Jan. 22, his frozen body was found at a bus stop at North Academy Boulevard and Austin Bluffs. Two inches of snow had fallen on him overnight as the temperatures dipped to 12 degrees and the winds gusted to 40 mph.
Reeves' mother, Seena Phillips, called his death heartbreaking. She herself was homeless several years ago, and she managed to work her way out of it and find an apartment. But her son never could.
"There is no easy answer," Phillips said. "There is no perfect solution. There is no one reason."
Reeves' death was a fate that Jason Dilger, executive director at nearby Mercy's Gate, long feared would come to pass. Reeves often stopped by the nonprofit's offices, and he'd always find a fresh cup of coffee and food. The staff there hoped it would be enough to keep Reeves alive until he was ready to accept help to get off the streets.
But Reeves suffered from severe alcoholism, and each attempt to help him come indoors failed to stick, Dilger said. One time, a staff member drove Reeves to Springs Rescue Mission — only to see Reeves make the eight-mile trek back north, where he continued living outside.
Dilger now wonders about all the small moments that led to Reeves' homelessness.
And he thinks there's a broader question the community must face in the wake Reeves' death — and the fates of others living outside.
"Why wouldn't he even receive help?" Dilger said. "He was so far gone. The hopelessness was so set. He had no vision and no purpose for his life, at least through his eyes, that drove this deep-seated hopelessness. And his heart was so sick he gave up on life.
"So why is that — why are they giving up?"
Charles Weaver, 52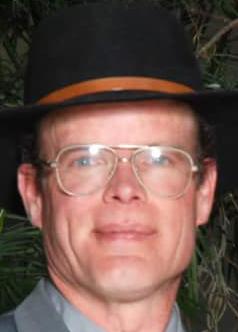 For years, Weaver struggled with alcoholism. And for years, his family tried to get him help.
"You're always struggling, because you want to help them," said his sister, Jenny Doweidt. "They don't want your help, they really don't.
"And there's only so much family can do before you burn everyone out. And unfortunately, that's what he had pretty much done."
Weaver had been living with his father in a house in north Colorado Springs, but that changed when his father died in 2018. He bounced around different living situations ever since, still drinking, and finally settled into a detached garage that his family rented as a storage unit off North Institute Street.
He stayed there the night of Jan. 26. A space heater buzzed beside him, and he was again drinking heavily.
A police officer passing by that evening discovered the garage engulfed in flames. Weaver died inside, burned to death while drunk.
A year later, Weaver's family still questions if they could have done anything else to save him.
"It was just tragic all around," Doweidt said. "My sister is the type — she was always telling me, 'I'm just waiting for the phone call,' because we didn't know what else to do to get to him and to help him."
FEBRUARY
Rene Martinez, 54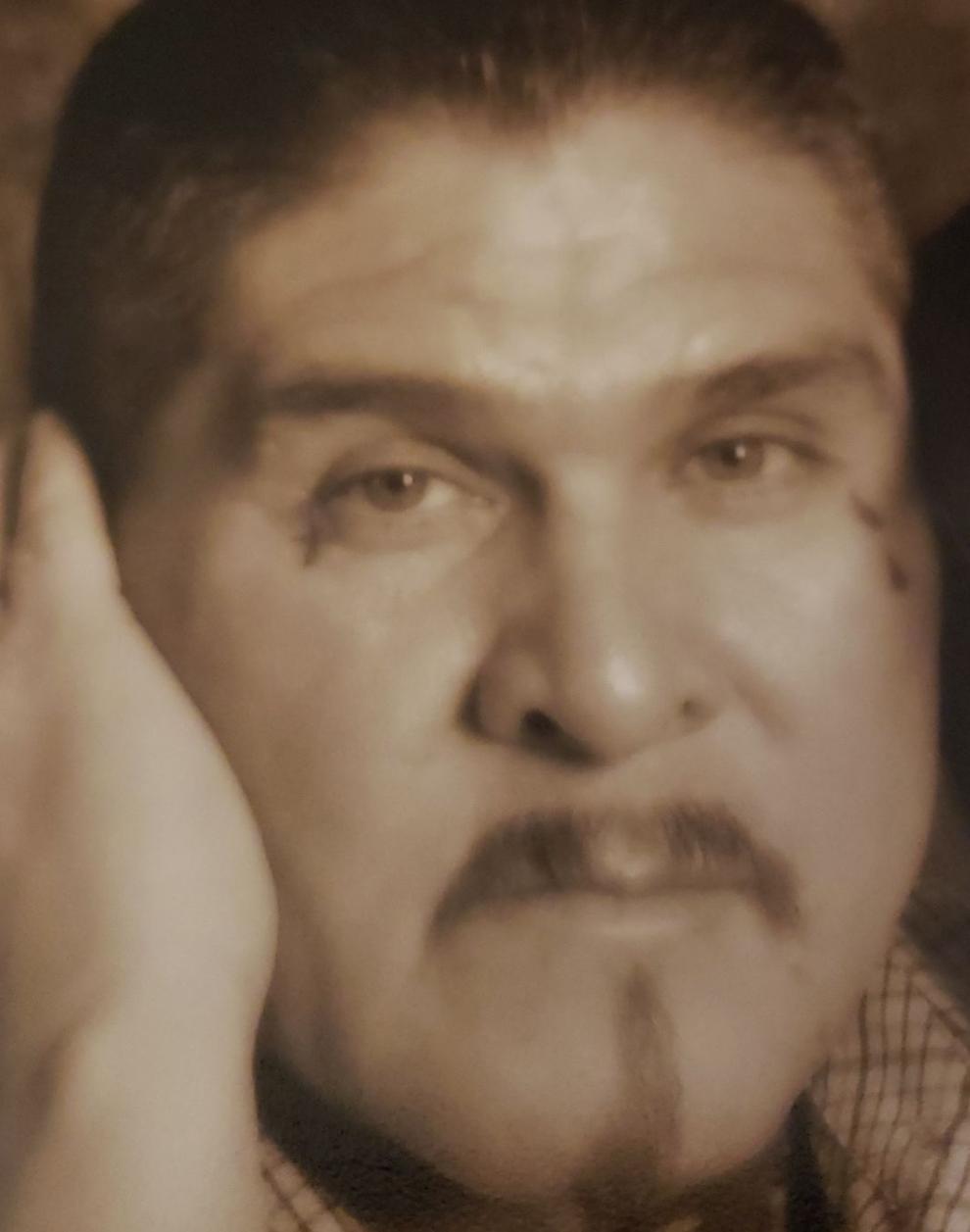 In late 2018, Martinez saw his brother for the last time, then he left for Colorado.
"He said, 'Well, I thank you for everything you did for me, but I'm sorry. I can't live like that. I'm going back home. I'm going to go die in Colorado,' " recalled his brother, Danny Martinez.
The conversation had capped years of watching Rene struggle with a crippling addiction. His brother had tried for years to help him, to no avail.
On Feb. 2, Rene's prediction came to pass.
Beneath an I-25 bridge, Rene Martinez started acting strangely. Paramedics found him nearly frozen to death and overdosing on methamphetamine. He later died at a nearby hospital, and his drinking and homelessness were cited as additional factors in his death.
His brother can't stop thinking about the way he died —hypothermic, high and homeless.
"Every time I go under a bridge, I look up at that bridge and I think about my brother," Danny Martinez said. "And I think, 'Bro, how could you? I mean, why? What took you that far?' "
Nicholas Bales, 33
A passerby discovered Bales' body Feb. 3 in a field behind an auto repair store near the Village Seven neighborhood. He appeared to be sleeping in or under his large white truck, and he had a pillow and a blanket nearby. His pants were dirty from apparently scooting out from beneath the vehicle.
He died there of heart disease, and chronic alcoholism also played a role, the coroner ruled.
A relative, Lisa Sharp, has disputed that Bales was homeless — saying he had left her apartment just a day earlier and went into the nearby field, where he was later found dead.
Robert Broyles, 42
Nearly two weeks after being released from a Wyoming prison, Broyles was found motionless in his Colorado Springs motel room. He was pronounced dead Feb. 13 of a heroin and methamphetamine overdose, and little is known about the last couple of weeks of his life.
Mitchal Holloway, 21
About an hour before sunset Feb. 13, Holloway posted a message on Facebook: He was feeling suicidal, and he planned to step in front of a moving car.
At least one person tried to help him — offering to meet up that very moment. But six hours later, after two more ominous Facebook posts, he died when a motorist hit him on West Colorado Avenue.
The circumstances of his homelessness are unclear, the Coroner's Office said.
Kyle Rich, 26
Mikalah Rich remembers her brother as a bright child — a scrawny and accident- prone kid who proved a quick learner and with knack for working with his hands. She even marvels at how that hobby led to a job in the Army fixing tanks.
But Kyle Rich's life changed the moment his vehicle hit a roadside bomb while he was serving with the Army in Afghanistan.
Suffering from post-traumatic stress, he left the Army about eight years ago and later started using heroin. Several times, he went to inpatient and outpatient rehabilitation programs. But it never stuck.
"He had the determination to be a better person; it's just like the drugs were just a monster that just kept eating at it," Mikalah Rich said. "Because it happened multiple times where he would relapse.
"But at that point, you can't really yell at him, because you know that it's not entirely his fault that it's happening. Addiction is a disease."
He came to Colorado from Michigan with a friend in 2018 and initially stayed in a recreational vehicle in Colorado Springs.
He was found dead Feb. 15 in a room at the Rodeway Inn where he'd been living, his arm scarred from needles and his room scattered with syringes.
Now, Mikalah Rich thinks twice before judging homeless people.
"These people that you think, 'Oh, they must have messed up their life to be here,' " she said. "It's very complex what these people's lives are like and the events that brought them where they are now."
Barclay Brown, 61
Brown collapsed from heart failure after sitting on a park bench near the University of Colorado at Colorado Springs. He was pronounced dead Feb. 19 from heart disease, and few details are known about his time spent homeless.
MARCH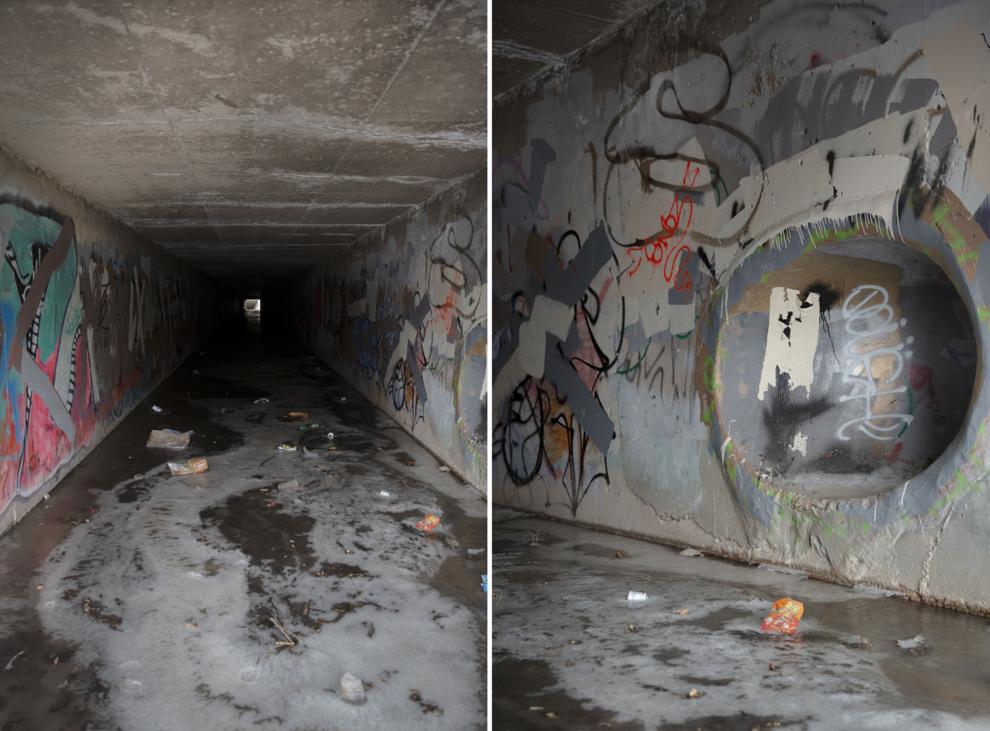 Phillip Jackson, 45
A couple of fellow homeless men discovered Jackson's body March 1 while taking a shortcut through a drainage pipe behind an auto parts store near Austin Bluffs Parkway and North Academy Boulevard. His body lay 40-50 feet inside, surrounded by trash, clothing and uncapped syringes.
His mother told the Coroner's Office that he had been homeless and largely out of contact with his family for 10 years. A likely reason: He suffered from schizophrenia since age 18, and he refused to take medications.
Instead, he self-medicated with crystal meth — the same drug he fatally overdosed on inside that drainage pipe.
Brian Bates, 53
Bates often slept in a field behind a Walgreens near Fillmore Street and Nevada Avenue — long a popular camping area for homeless people.
But the night of his death, he visited a friend for dinner. He'd just been released from the El Paso County jail a day earlier. And he'd been having some chest pains but wouldn't see a doctor, the coroner reported.
Later that night, March 1, he suffered a fatal heart attack while using methamphetamine.
James Campbell, 57
Campbell, a known transient, died March 4 by suicide on the west end of the Rock Island Trail, and another homeless person discovered his body. Few details are available about the time he spent homeless in Colorado Springs.
Thomas Brauer, 36
A woman walking her dog in Cheyenne Meadows Park on March 6 discovered Brauer's body hanging from a tree. Brauer had moved to Colorado from Illinois eight months earlier, and he lived with a relative in Fort Collins for a time before coming to Colorado Springs. He was a registered sex offender, and it's unclear how successful he was at finding housing.
About two weeks before his suicide, he told a relative that he was living with his boss. But he wasn't heard from again. A car with his belongings in it were found in a nearby King Soopers parking lot.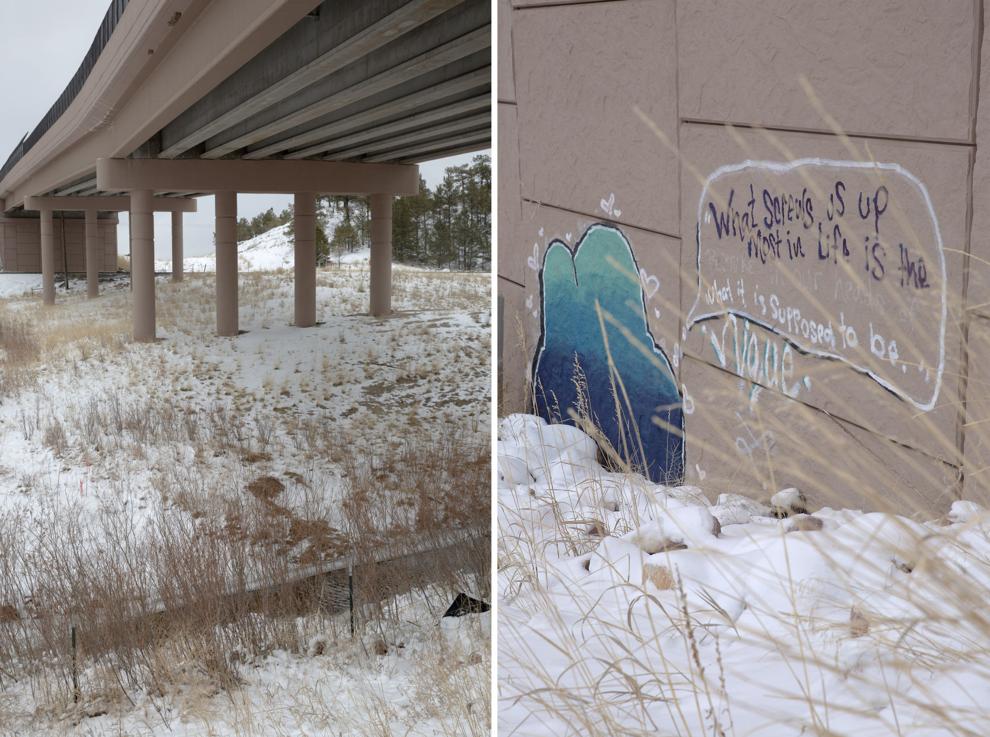 James Nygren, 55
Having long struggled with depression, Nygren killed himself in a field near Baptist Road just west of Interstate 25. A military veteran, he stopped in Colorado while heading west from Minnesota to Oregon, where he planned to seek a fresh start.
He was largely homeless while living in Colorado. He had a run-in with police in La Junta, keeping him in the state. He had been incarcerated for a time and afterward lived on the streets in Pueblo before moving in with an uncle in northern El Paso County. He was found dead about a month and a half later, on March 20.
Earnest Rediger, 66
Rediger often rotated in and out of motels and homeless shelters — spending whatever money he had on a couple of weeks of solitude and warmth in a motel before moving back out again.
The practice is common for people living on the streets, especially when disability checks arrive near the first of every month.
Rediger was found dead March 28 in a flower bed, having apparently collapsed while walking back from a convenience store. The cause was heart failure.
APRIL
Camille Sdao, 20
Sdao was living with her fiance at a Rodeway Inn in Manitou Springs when she overdosed April 6 on methamphetamine, heroin and cocaine in a room littered with drugs and syringes.
Her parents have chosen not to learn the circumstances of their daughter's death — knowing only that she died of an accidental drug overdose.
Simply put: "It's been a nightmare," said her mother, Kara Schleunes.
She said her daughter's brief life was the story of someone with learning differences who encountered increasingly difficult circumstances.
Schleunes bemoaned the epidemic of drug deaths in the nation — and the stigma that homeless people face.
"While these people didn't have a white picket fence, they had goals, they had love, they had plans, they had dreams, they wanted to have children," Schleunes said. "He wanted to have a job and be established in the world. And she wanted to be with him. And those are not such different things from what everyone else wants in life."
Jeffrey Alcorn, 32
Alcorn died April 21, five days after being hit by a dump truck while trying to cross the intersection of Fillmore Street and Union Boulevard on a bicycle. Little is known about his time spent homeless in Colorado Springs.
MAY
Ernest Holmes, 60

Holmes' time in the Army ended after he suffered a "horrific" accident — one that led to his discharge from the military, said his uncle, the Rev. Rand Certain.
From there, Holmes descended into a life of drugs and, more recently, homelessness.
He bounced around motels the last couple of years of his life. And in the Traveler's Uptown Motel in downtown Colorado Springs, he fatally overdosed May 2 on methamphetamine and cocaine. High blood pressure also played a role in his death.
He's buried in the Pikes Peak National Cemetery.
"His neck really hurt him from his injury," Certain said. "He drank a lot and took more drugs than he was supposed to.
"He hurt, he hurt a great deal. He was ready to go from this world. Nothing anyone could have done to change that."
Jimmie Baker, 48
Baker died May 9 after being brutally beaten and left to die in a kiddie pool.
Freddie Joseph Crespo, 33, and John Robert Swinehart, 25, were arrested in connection with the killing, and both of them claimed Baker had earlier tried to sexually assault Crespo's girlfriend at their Manitou Springs apartment. Crespo has pleaded not guilty to first-degree murder, while Swinehart pleaded guilty in January to assault and accessory to a crime.
Baker's housing situation wasn't clear.
Bonnie Todd, 77
Todd and her grandson arrived in Colorado on Thanksgiving Day in 2018 from Iowa and for a time bounced around from motel to motel. Eventually, they decided to live in the minivan that ferried them here — often staying overnight in the parking lots of malls or local Walmarts.
On the night of May 13, her grandson got up to move the minivan out from under a parking lot light when he noticed his grandmother was dead. She died in her sleep while lying in the back of the van, due to complications from her age, the coroner found.
JUNE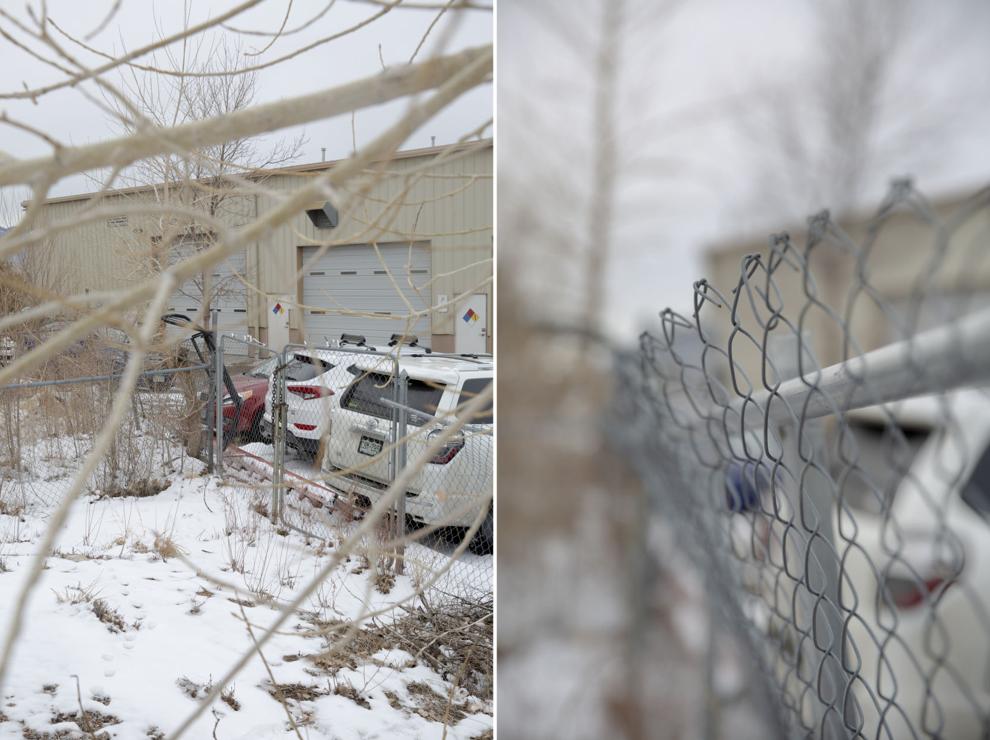 Ronald Vialpando, 52
A mechanic at an auto body shop found Vialpando on June 5 lying on the ground by a nearby chain-link fence, overdosed on methamphetamine.
It was a heartbreaking end to years of trying to help him get sober, said his mother, Lorraine Vialpando.
For a couple of years, he stayed at her house — a place where alcohol was banned. But he returned to the streets, where his addiction took over.
He could often be found sleeping in a tent near Nevada Avenue and Fillmore Street — a heartbreaking sight for his family who often ventured out to check on him and make sure he was as fed and healthy as possible.
"There's not a day that doesn't go by that we don't cry because he was such a special individual," Vialpando said. "He was special no matter what he did out there. His personality was just overwhelming. I don't care where he went, he could make people laugh. He had a big heart."
"I hope that maybe we can cure this homelessness and get people off the street and get them into a better life. You just have to have a lot of patience and compassion for these people," she said.
Harald Montague, 61
Montague was homeless off and on for several years, but it was more frequent for him to be housed than not, said his son, Nicholas Montague. It typically followed the roller-coaster trajectory of his life, with fits of extreme successes where he'd make a great deal of money, followed by relapses of drug use and despair.
He was pronounced dead June 6 after being found outside the Fir Tree Apartments near Palmer Park, where he had been staying at the time.
The circumstances of his death remain unclear. He had heart disease and had recently used methamphetamine. He also had recently been involved in a physical altercation, though the Coroner's Office said it couldn't find enough evidence that it played a role in his death.
Ultimately, the coroner said the manner of his death was "undetermined."
Alan Copeland, 64
Copeland spent most of his life in Colorado Springs and Pueblo, and in the months before his death, he split time between his vehicle and a house where a person let him stay for up to 10 days at a time.
It was there that he died June 11, having overdosed on methamphetamine.
Devin Martin, 25
Martin was sober for a week, seeking a fresh start when he visited his father in Colorado Springs.
A registered sex offender, Martin had just arrived from Denver, where he'd been staying at the Denver Rescue Mission.
But that promise of a new life ended June 11. Forty-five minutes after he went upstairs to take a shower, his lifeless body was found in his father's locked bathroom; he was dead of a heroin and methamphetamine overdose.