In an industrial area of southeast Colorado Springs, south of the El Paso County jail and a jaunt off Interstate 25, change is happening fast. The Cheyenne Mountain Reentry Center will be an empty jailhouse by March 7, driven out by politics and money. The state's handling of inmates is changing equally as fast to keep up.
Leaders at the state Capitol are talking about evolutionary change in criminal justice at the same time they're talking about spending $9 million in a hurry to solve a problem partly of their own making. The Democrats in charge of state government have made it clear they'd like to end private prisons in Colorado. The city of Denver has sent the same signal.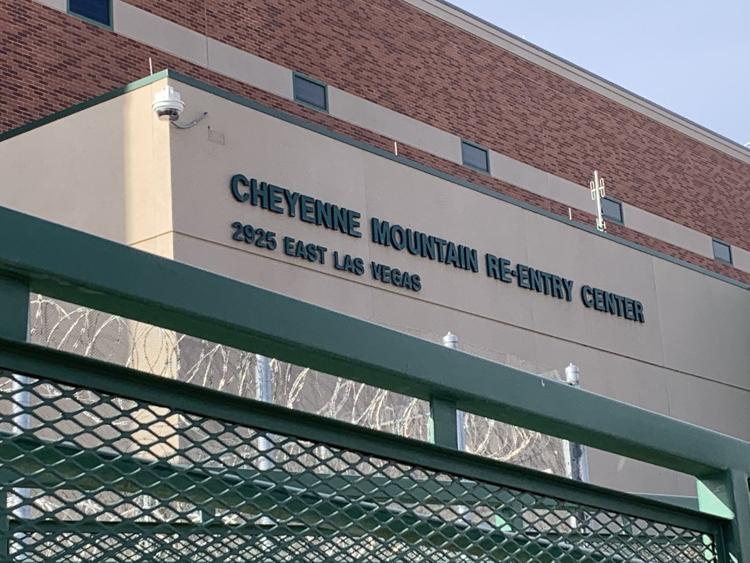 Gov. Jared Polis announced Nov. 1 that he planned to pull the plug on the state's private prison deal by the end of the current fiscal year. But on Jan. 7, GEO Group announced it would shutter Cheyenne Mountain on March 7 after operating it since 2017. GEO, one of the nation's two largest incarceration for profit corporations, operates prisons in multiple states as well as monitoring units for Immigration and Customs Enforcement.
Mistakes were made when the state announced it was shuttering Cheyenne Mountain, which prompted the company to exercise its 60-day pullout clause, said Rep. Kim Ransom, a Republican from Douglas County who sits on the Joint Budget Committee, the bipartisan panel of legislators charged with finding the money to manage the state's next steps.
"Cheyenne Mountain was really stuck in a bind we put them in," she said.
The pullout gives the Department of Corrections a ticking clock to find medium-security beds for as many as 642 inmates.
On the day, Jan. 29, that Colorado Politics visited the facility, the third floor was vacant. Bunk rooms, many that housed eight inmates each, had been cleaned and mattresses turned. Between Jan. 10 and Jan. 29, DOC relocated 433 inmates to state prisons in Sterling, Rifle and Fremont County.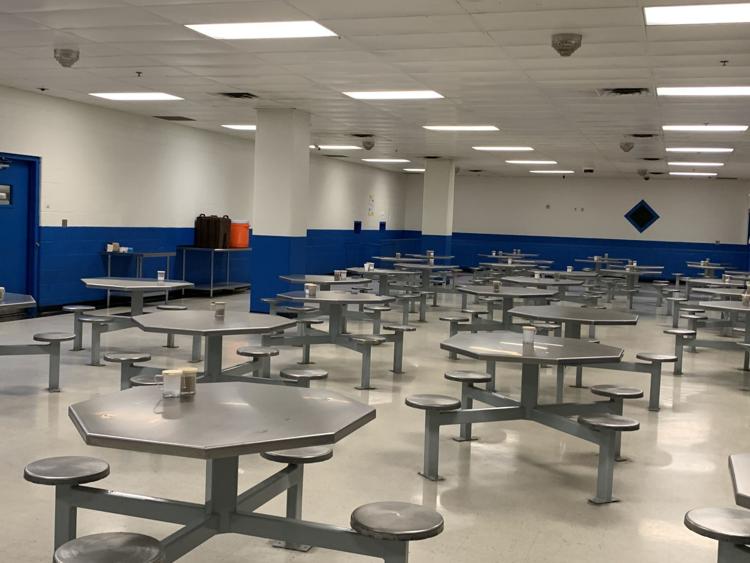 Cheyenne Mountain has all the security of a prison but not as much of the look. There's a computer center, and on the day of the visit a half-dozen inmates were at the keyboards, working on resumes or improving computer skills. There are classrooms and a library on every floor, as well as a mental health clinician.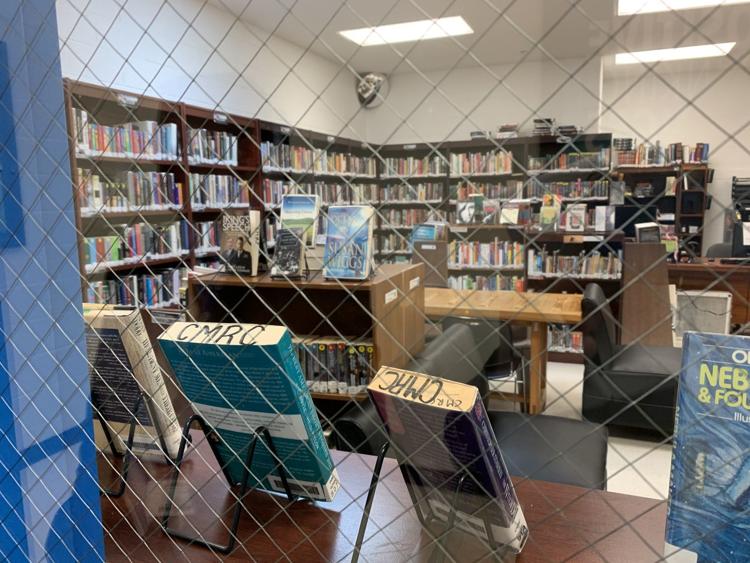 The Polis administration considers corrections a core function of state government, and believes it's the state's responsibility to take care of the facilities and employees who provide that function, said Aaron Greco, a lobbyist for the Department of Corrections.
Corrections officials said CMRC has not complied with contract obligations and has other performance deficiencies, which they say demonstrates why the move is needed.
Those who work at the private prison — including its current warden, with decades of experience at DOC — say the problems are mostly minor, and that the department's own annual reports support that assertion.
This is not just a story of one prison. It's a story of three prisons, the other two in rural Bent and Crowley counties, and the fears there about what the elimination of the private prisons might mean for local economies.
Politics of incarceration
Private prisons have long been politically contentious, with the lower operating costs they often provide for taxpayers conflicting with charges of profit-driven justice and the inherent motivation to keep their beds full. That concern has particularly permeated the use of private facilities to house undocumented immigrants, which boiled into a humanitarian crisis last year when thousands of children were separated from their parents at the U.S.-Mexico border, under order of the Trump administration.
The ICE Detention Center in Aurora, operated by GEO Group, has faced accusations of abuse and maltreatment of inmates, attracting protests and weekly inspections by U.S. Rep. Jason Crow, a Democrat from Aurora.
In August, newly elected members of the Denver City Council sought to eliminate contracts with GEO and CoreCivic, the other large private prison operator, which operates six halfway houses in the city for about 500 recently released offenders.
Leaders are still trying to work out a contract extension or another solution, rather than keeping people in state prisons who would otherwise go into a community release program that can't currently absorb them.
Sen. Julie Gonzales, D-Denver, is co-sponsoring legislation this session that could end private prison operations in the state.
Over the summer, a legislative committee heard testimony that led her and other lawmakers to believe that profit-driven corporations don't deliver the rehabilitation and education programs inmates need to lead productive and meaningful lives once they're free.
"There's real questions about that, and given GEO's decision to get out of the game, it's forced the state's hand to figure out a meaningful solution quickly," Gonzales said.
Relying on inaccurate data
The state has a vacant prison in Fremont County called Centennial South, built for solitary confinement prisoners but closed for nearly a decade.
The General Assembly is looking to add about $3 million to reopen one tower there to solve the immediate 126-bed housing crisis caused by the CMRC closure. The Department of Corrections also wants an additional $5.5 million to open a second tower to address overcrowding beyond that caused by the shutdown at Cheyenne Mountain.
Legislative leaders aren't happy about being painted in a corner by a prison crisis, and the need to make hasty decisions with long-range implications.
They also aren't happy with what appears to be shifting prison population forecasts, cost projections and even the validity of information about the effectiveness of lower-cost private beds.
Steve Allen, the principal legislative analyst for the Joint Budget Committee staff, said the reason the state has an empty prison it can now use, Centennial South, is because of poor projections that led to its construction.
"You could build a prison based on the inaccuracy of a five-year forecast," he said. "We did."
The state can't afford more costly mistakes, especially based on thin information, Allen said.
He repeatedly called DOC's annual reviews of CMRC that showed no significant problems "embarrassing."
Allen said that if legislators are to discuss eliminating private prisons, they need an accurate view of how they're performing. He said he found only one year — 2013 — that he felt gave a thorough analysis, because it measured recidivism in private prisons versus state-run facilities.
"That's something that deserves to be considered when you're making judgments about whether you should stop relying on private prisons, which are, I can tell you, much less expensive to operate," the budget analyst said.
Shedding inmates
Allen suggested lawmakers consider something with adults they already do in the juvenile system: When the system reaches capacity, administrators determine the least-risky kids to release.
"As far as I know, that's never been done at the adult level," he said. "But if we're running into capacity problems that would be something we could consider doing."
He said if there were public concerns, lawmakers then could say, "All right, we'll build another prison for you."
That comes at a time when lawmakers are discussing closing the other two private prisons operated by CoreCivic.
That came up during a Jan. 28 hearing in the House Judiciary Committee. House Bill 1019 comes from the Prison Population Management Interim Study Committee. Rep. Leslie Herod, D-Denver, among the General Assembly's most ardent advocates for closing private prisons, is the bill's sponsor.
The legislation has two purposes: opening up more of Centennial South, up to 650 beds, and to require the Department of Corrections to conduct a feasibility study on closing the other two private prisons.
The bill is in line with the administration's goal to eventually reduce and eliminate the use of private prisons, said DOC lobbyist Greco, although for now "we can't operate without our private partners."
When it was introduced, the bill set a 2025 deadline for private prisons to cease operations, but Herod then amended out a set date.
But that was of little comfort to county commissioners from Bent and Crowley counties, where those two private prisons are located.
Herod made clear her intention is to see all private prisons gone, replaced with state-run facilities. "We are attempting to move in a direction where we will not rely on private prisons" through a change from private to state management, she said.
The study proposed under HB 1019 would require an analysis of the economic impacts on affected communities, including the loss of local tax revenue, and an analysis of the impact that reducing private prison beds would have on local governments and community-based providers.
Local impact
Commissioners in Bent and Crowley counties have a pretty good idea about what would happen to their counties should those two prisons close. They told Colorado Politics that it would force both counties into bankruptcy.
The Crowley County Correctional Facility is a medium-security facility located in Olney Springs. It has a capacity of 1,894 beds and opened in 1998. The prison generates 54% of Crowley County's property tax revenue.
The county has been in decline since the 1970s, when farmers and ranchers sold off their water rights to the Crowley County Land and Development Company, which in turn sold those water rights to Aurora, Colorado Springs and Pueblo.
Close the prison, and the county goes under, Commissioner Tobe Allumbaugh told Colorado Politics.
Bent County commissioners say the same is likely true for their community. It gets 25% of its property taxes from the Bent County Correctional Facility in Las Animas, which houses 1,466 inmates.
Bent County Commissioner Chuck Netherton said closing the two prisons would result in the loss of 500 jobs and $2.5 million in property taxes, not to mention losses in sales tax.
"It would severely cripple two of Colorado's poorest counties," he told Colorado Politics. "This could be the straw that breaks the camel's back."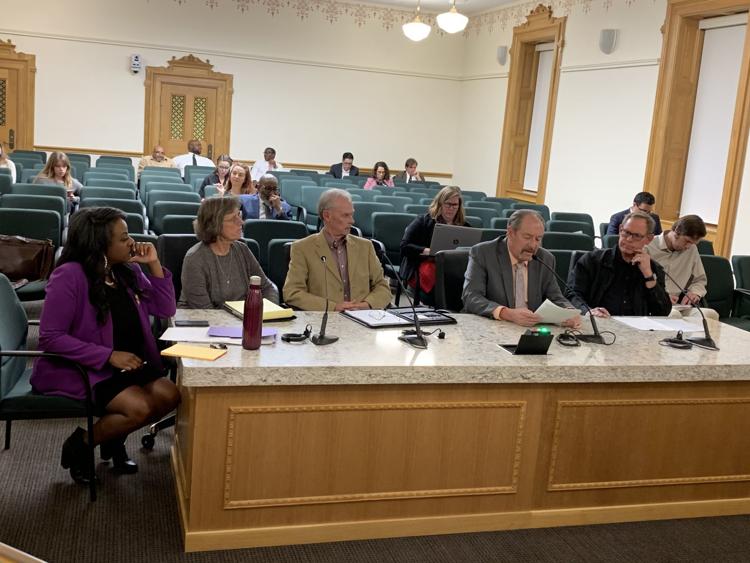 Herod told Colorado Politics her intention was not to shutter the prisons entirely, but to transition them into state-run facilities, which would provide employees with better pay and benefits.
Meanwhile, the impact of closing the two remaining private prisons — and even whether they should be closed — continues to be debated in the legislature. Members of the Senate Judiciary Committed worked late into the evening last Wednesday — with representatives from Bent and Crowley counties in attendance — to craft a delicately worded compromise on a bill that could provide a lifeline for the two facilities. The committee passed four amendments to House Bill 1019 and the bill itself, unanimously. It now heads to Senate Appropriations.
One major change places the study on the impacts of closing private prisons on rural counties into the hands of the Department of Local Affairs instead of the Department of Corrections. Another said the state would look at "whether" to close private prisons, not "how" to close them.
Cost to society
Douglas County Republican representative Ransom doesn't venture a lot of opinions of justice reform or the politics driving private prisons out of the state.
"My approach is the numbers," she said. "I'm coming at this from a budget standpoint."
She's worried that the soured deal at Cheyenne Mountain might lead to early closures at the other private prisons.
"It costs us more for the state to run any enterprise," Ransom said. "If you look at the cost of private prisons, they're significantly less."
Employees at state-owned prisons enjoy state benefits, including a retirement system that has proven expensive, she said.
The public definitely has a stake in the matter, said Alexandra Wilkes, the national spokeswoman for a private prison trade association that started late last year, the Day 1 Alliance.
"Let's be clear: If these efforts are successful, Colorado will see more prison overcrowding, higher costs on taxpayers, limited access to life-saving reentry programming, educational, and substance abuse programs, and fewer options for future leaders to address key public safety challenges," Wilkes asserted.
"The incarcerated men and women who most need our help will be hurt the most by these actions, as they already have been in Denver, where the City Council put 500 residents at risk of being sent from their halfway houses back to jail just to make a political point."
The association includes both the GEO Group and CoreCivic, the private providers of Colorado incarceration.
"For 35 years the private sector contractors have worked with both Republicans and Democrats on issues pertaining to corrections and detention," said Wilkes, a former executive director of the conservative American Rising political action committee.
Said Herod, in an interview with Colorado Politics, "I believe that there should never be a profit motive in corrections. You shouldn't be profiteering off of people caught up in the criminal justice system that we know is unjust and disproportionately impacts people of color and poor people."
Herod's position is one held by not just state Democrats, but by many who have observed instances of mismanagement and abuses of private prisons nationwide.
What "we've learned in the past few years is that (private prisons) are losing money," Herod said. "They continually ask the state to decrease their responsibilities in the contracts, which I believe leads to unsafe environments for both the correctional officer and the inmate."
More for less
"There's a level of scrutiny over a private-run facility that does not exist in the state system," said Sean Foster, interim executive director at the Cheyenne Mountain facility, who also spent 30 years with the Colorado Department of Corrections.
Foster pointed to what his private facility offers that the state will have to replicate: cognitive behavioral training, sex offender management, classes on building resumes, job searches and interview skills, plus financial planning, substance abuse treatment and basic education. Inmates can get certification for HVAC careers and for flaggers for the Department of Transportation.
Foster said Cheyenne Mountain still employs 171 staff. Since the announcement of the closure, DOC has been providing human resources assistance to CMRC employees. They've held hiring events that have drawn DOC, the Federal Bureau of Prisons and the El Paso County Sheriff's Office. GEO also has offered its employees opportunities at any GEO prison, even those around the world, Foster said.
What happens next at the Colorado Springs site is as up-in-the-air as the public policy.
GEO is entertaining offers. Cheyenne Mountain, because of its unique layout and design, could again wind up a medium-level security prison, Foster said.