2018 was the deadliest year in the modern record-keeping of Colorado Springs and El Paso County, as homicides and traffic deaths vaulted to new highs.
Police reported 38 homicides in 2018, surpassing the previous record of 32 set in 2011 and 2017. Combined with nine homicides reported by the El Paso County Sheriff's Office — its second deadliest year — and two by Fountain police, 49 people across the county lost their lives in stabbings shootings or other traumatic ends.
The next closest death toll is 44 killings reported in 2013.
Is El Paso County becoming more dangerous?
"I just don't think we can say that," El Paso County sheriff's Detective Andrew Thompson said, citing data compiled by USA Today comparing homicide rates for cities such as Colorado Spring, with populations in the 400,000 range. By those numbers, Colorado Springs is middle of the pack, with cities like Minneapolis, Atlanta, Tulsa, Okla., and Kansas City, Mo., faring much worse.
RELATED
- Read more about the people who died in El Paso County in 2018.
- Map: See where the killings happened.
"Homicide cases are always very visible but if you look at the numbers, I don't feel like we're in this cesspool of a dangerous place," Thompson said.
Thompson and Colorado Springs police spokesman Lt. Howard Black attributed some of the increase in homicides to a rise in the area's population, which has been exploding since 2015, largely led by the migration of millennials. Some forecasts also have predicted that Colorado Springs will become Colorado's largest city by 2050.
Agencies also attribute the rise in homicides to the unpredictability of human behavior.
They say there isn't one motivating factor they can blame for driving area homicides. The deaths were tied to drug use, gangs, domestic violence, mental health issues, mishandling of firearms and old fashioned vengeance.
That's why agencies say its hard to strategize ways to prevent or reduce homicides. For crimes like traffic violations, burglaries or car break-ins, authorities can usually drive down crime with targeted enforcement in problem areas, but there is no equivalent for homicides, they say.
The best chance for reducing homicides, Black said, is for there to be a change of heart in the community. Most of the city's deaths were over "personal disturbances," he said.
"Violent crimes are personal choices on how we respond (to stressors)," Black said. "As a city, as a community, we have to ask ourselves how do we deal with our anger? How do we make better choices?"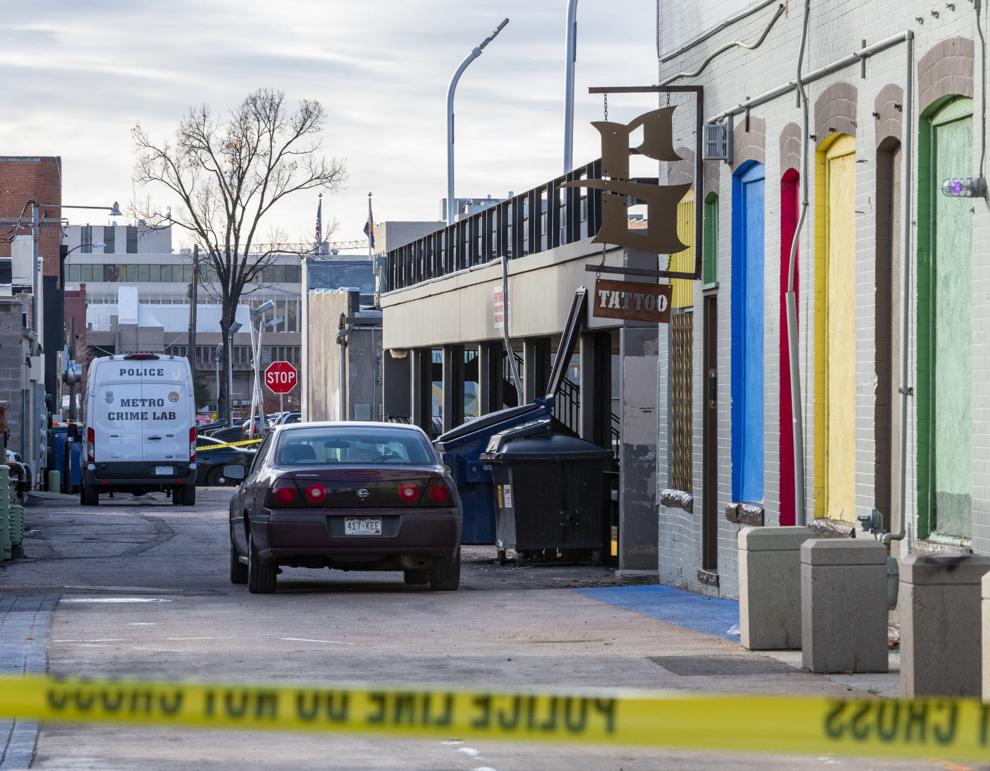 Only one of the city's deaths appears to be random, meaning the victim and the suspect didn't know each other, Black said. He declined to name the victim, citing the pending criminal case, but called the situation rare.
"For most of our homicide cases there is some kind of nexus between the victim and suspect," Black said. "We just don't have much stranger violence."
That also goes for the Sheriff's Office, though it's "a possibility" that its sole unsolved investigation into the deaths of elderly couple Larry and Pamela Nelson is a random killing. The couple's bodies were found in their home off Hobby Horse Lane in April, but no information has been released about how they died or why. Still, sheriff's Sgt. Bill Otto said that likelihood is narrowing by the day.
"We're far along in the case that we've developed other leads, so I would say no (it's not random)," Otto said. "But it's always a possibility."
Despite the record-setting year, nearly all of the homicides have been cleared, mainly by arrest, though other cases have been closed as justified officer-involved shootings, self-defense or the decision not to file charges.
Technically, eight of the 49 killings remain outstanding, with no arrests made or suspects publicly identified. Victims include the Nelsons in the county and, in the city, Darryl Clark, Richard Martinez, Randol Lille, Luis Molina, Raymond Maez II and Robbie London. But police say they consider only two of the investigations as unsolved.
Charging decisions are pending in the deaths of Clark, Martinez, Lille, and Maez , Black said. That leaves Molina, 34, whose body was found with traumatic wounds in a creek bed near 115 Metzler Place, and London, 43, who was fatally shot on Dec. 20 outside of the Whitney Young Apartments on Delta Drive.
Both cases remain "active," Black said. He encouraged anyone with information about the deaths to call 719-444-7000 or leave an anonymous tip through Pikes Peak Crime Stoppers at 719-634-7867.
He called the city's clearance rate, which is consistently higher than the national average, a "testament" to the hard work and skill of detectives.
"They stay on these cases and work every lead until the case goes cold, which seldom happens," Black said, noting that of the 108 or so cases that remain unsolved from the last 69 years, only 18 occurred in the last five years. "These detectives don't let these cases go."