Clarence Smoyer was feted in Colorado Springs on Monday as one of the last heroes left from World War II.
But the 3rd Armored Division tank gunner came to town to honor the photographer who made him a hero: the late Jim Bates, a Colorado Springs soldier who Smoyer thought was more than a bit insane when they met in 1945 amid the battle to capture the German stronghold of Cologne.
Smoyer, of Pennsylvania, fired a 90 mm tank gun. Bates fired a spring-powered movie camera. And their meeting led to what retired Colorado Springs librarian Steve Antonuccio called "the most famous footage of a tank battle in World War II."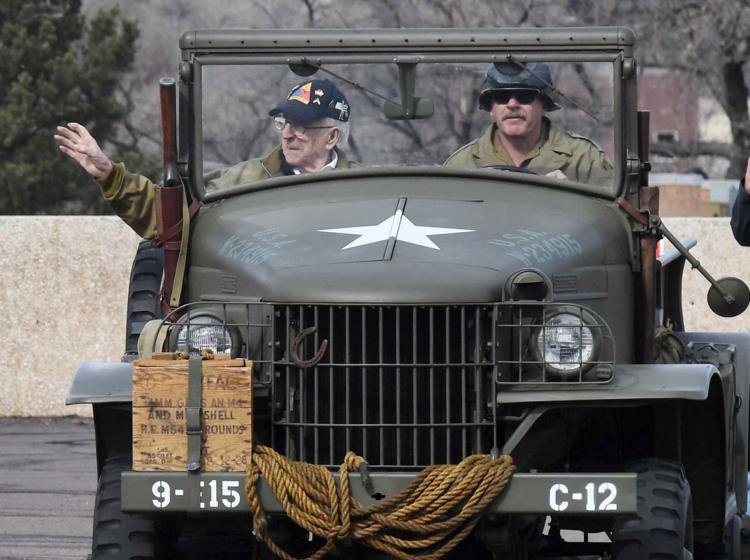 Born in Boulder and raised in Colorado Springs, Bates was a cameraman for the Alexander Film Co. off Nevada Avenue, America's largest creator of movie shorts in the age of the silver screen.
When World War II erupted, Bates joined the Army, and the camera remained his weapon of choice. He jumped into France on D-Day and left a photographic record of the war that remains a crown jewel of the Pikes Peak Library District's collections.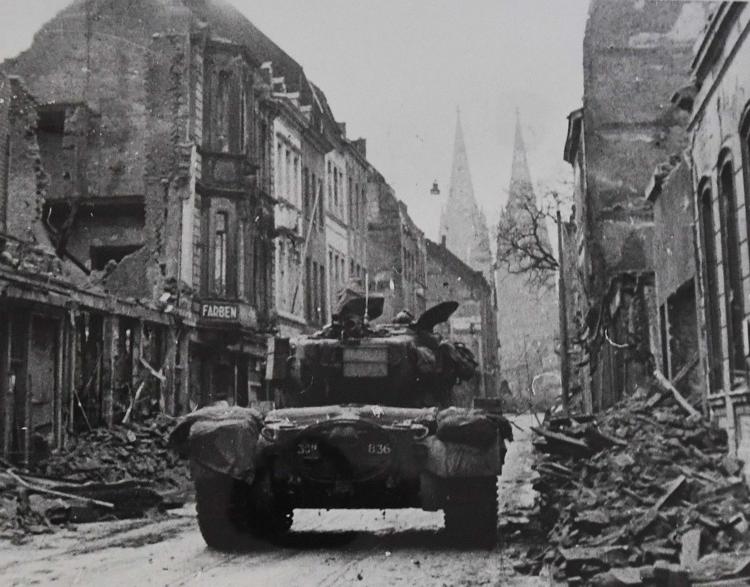 He was on the job in Cologne when he met Smoyer, who was a gunner on a new M-26 Pershing.
Bates told Smoyer's tank commander about a German tank up the road, then led him on a scouting mission to spot the 50-ton Panther that already had destroyed a pair of American tanks.
For the helpful hint, Bates had a single request.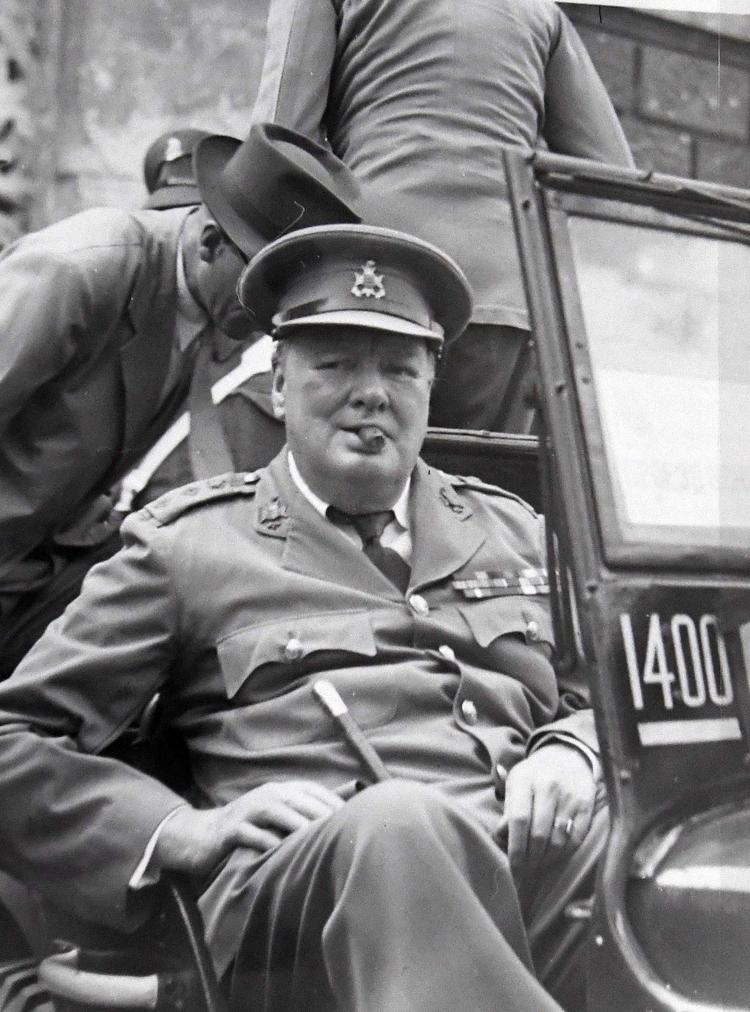 "Give me five minutes," he told the tankers before he headed off to set up his camera gear.
After that five minutes, the Pershing roared out and engaged the deadly German foe at close range. Smoyer, already known as a wizard with a tank gun, proved his worth. He fired three rounds into the opposing tank before the enemy could loose a single shot.
Smoyer remembers the day with clarity that belies his years.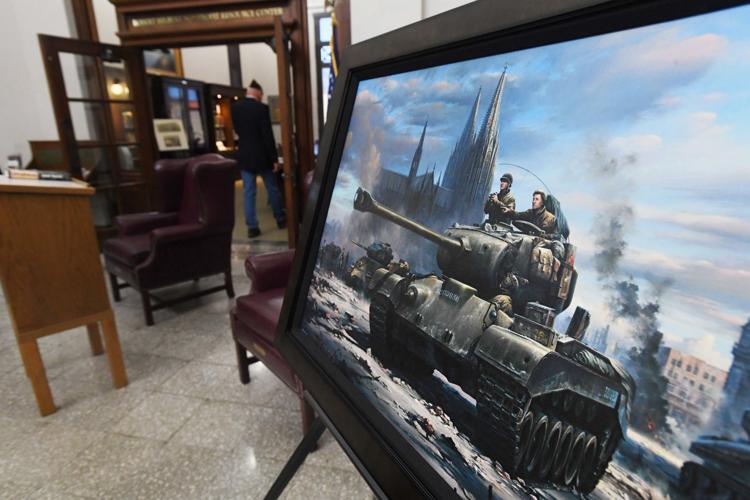 The German tank was aimed at his machine. The battle turned on which tank fired first.
"It was scary," he said. "Very scary."
Bates' film of the battle quickly gained fame, shown in newsreels at movie houses across America.
That's how Smoyer's family learned he survived the battle. They watched the newsreel in a theater and saw the corporal emerge from the tank.
"That's 'Hon'," Smoyer says they cried, using his childhood nickname.
Smoyer and Bates stayed in touch after the war through 3rd Armored Division reunions.
Bates went back to filmmaking in Colorado Springs and was a noted historian of the AdAmAn Club's annual trek up Pikes Peak. He died in 2002.
At the Penrose Library downtown, Smoyer donated a painting made from Bates' images of the Cologne fight.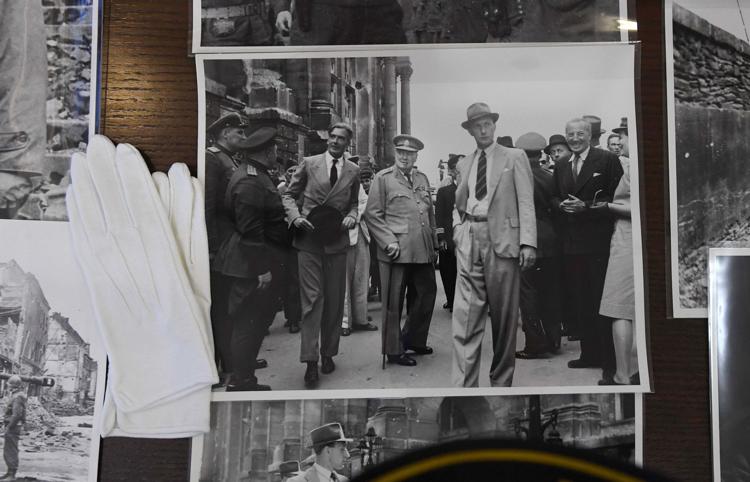 Smoyer's heroism is now documented in a best-selling book "Spearhead" by Denver author Adam Makos.
Bates' life was chronicled in a 1994 documentary produced by Antonuccio.
Smoyer still marvels at the photographer who went into the battle of Cologne with a camera and cotton camouflage while he rolled in surrounded by 90,000 pounds of steel.
"Absolutely," Smoyer said.
Contact Tom Roeder: 636-0240