WASHINGTON • The U.S. military is starting to lose a high-tech advantage as China and Russia develop sophisticated artificial intelligence, Pentagon officials warned a House subcommittee last week.
The hearing held special significance for Colorado Springs defense subcontractor Polaris Alpha, which last May won a $2.3 million Defense Department contract to develop artificial intelligence systems.
If Congress approves more spending on artificial intelligence, Polaris Alpha is likely to be among the winners.
The House Armed Services subcommittee on emerging threats and capabilities listened to Pentagon officials describe China's strategic plan for increasing spending on artificial intelligence, or "AI."
Artificial intelligence is a branch of computer science that develops intelligent machines that work and react like humans, ideally with faster responses and smaller margins for error. Facial recognition technology and self-driving cars are examples.
It is used by the Defense Department to identify and respond to military threats and aggression.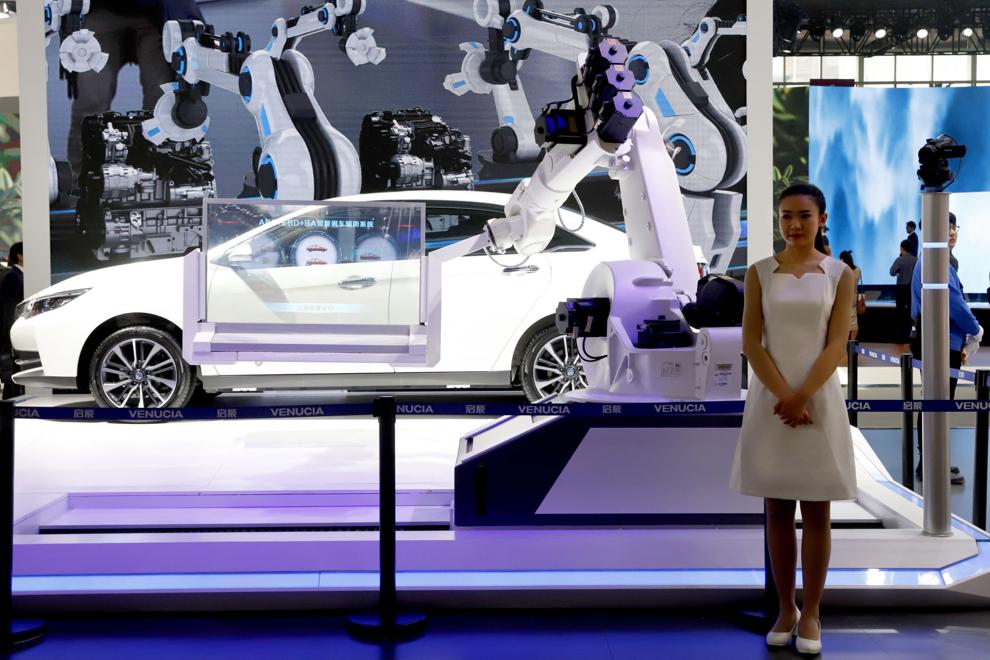 China spent $12 billion in 2017 on artificial intelligence but plans to increase its budget to at least $70 billion by 2020, according to Defense Department reports. Meanwhile, the U.S. military spent about $7.4 billion for new technology development in fiscal 2017, which included artificial intelligence.
"Other nations, particularly China and Russia, are making significant investments in AI for military purposes," Dana Deasy, the Pentagon's chief information officer, told the panel.
"These investments threaten to erode our technological and operational advantages and destabilize the free and open international order."
The subcommittee called the hearing partly as a response to the John S. McCain National Defense Authorization Act for fiscal year 2019, which directed the Defense Department to review how artificial intelligence is serving military needs.
The measure requires the Pentagon to develop a plan for artificial intelligence. The Polaris Alpha contract is supposed to be one part of the plan.
Amber Thompson-Nadler, spokeswoman for Polaris Alpha parent company Parsons, told The Gazette its technology is "enhancing warfighter situational awareness, predicting threats and supporting mission planning."
She added, "AI is an increasingly vital tool in the U.S. military's arsenal for the simple reason that it provides the warfighter with an asymmetric advantage across the entire spectrum of the modern battlefield."
Colorado Republican U.S. Rep. Doug Lamborn is a member of the subcommittee on emerging threats and capabilities. Although he did not speak during the hearing, other members of the Colorado delegation offered strong opinions on military artificial intelligence and Colorado's role in supporting it.
"It's extremely important we make sure U.S. military technology and capabilities remain ahead of other countries like China and Russia, and Colorado companies can play a major role in this space," Colorado U.S. Sen. Cory Gardner, a Republican, said in a statement.
Colorado U.S. Rep. Ken Buck, a Republican, said, "The United States should aim to lead the world in artificial intelligence research and overall military readiness. It is frightening that the U.S. may have ceded our AI advantage to China, given China's human rights abuses and aggressive behavior in the South China Sea."
A key component of the Pentagon's plan is establishment of the Washington-based Joint Artificial Intelligence Center. Announced last summer, it will oversee nearly efforts to develop the technology.
Pentagon officials say their first initiative among new artificial intelligence programs is Project Maven.
The project uses advanced computer algorithms for "computer vision," which is a form of machine learning. Analysts can feed data into the system where objects of interest can be automatically extracted, similar to keywords that search and identify information from among billions of data items on Google and other search engines. However, Project Maven more often searches for military threats from among moving or still imagery, such a film footage from airborne drones.