We are coming up for a time to celebrate in Colorado Springs, and the military is throwing the party.
Fort Carson is hosting an early Fourth of July celebration Friday and Saturday on post that's open to the public. The post has drawn thousands of its civilian neighbors to Freedom Fest in recent years, and the 2019 version features carnival rides, music and plenty of fireworks.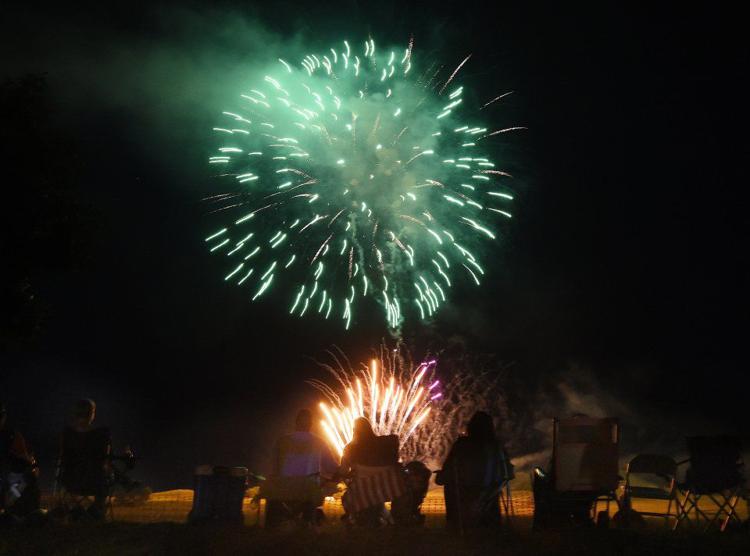 At Fort Carson, leaders see the annual festival as a way to give back to the military- friendly Pikes Peak region. More than 75 percent of the post's 25,000 soldiers live outside Fort Carson's gates, and hosting those military families is a local specialty.
The festival is thrown by the post's morale and welfare experts, who drew a long list of sponsors to underwrite the fun, led by insurance giant USAA.
But the Army can't completely let its hair down for the big party. Guests can expect tight security and a lengthy list of banned items, including guns, fireworks and Colorado's legal weed, which the military still frowns upon.
Civilians can access the festival starting at 2 p.m. Friday and Saturday through the post's main gate at Nelson Boulevard and Colorado 115. Valid ID is required.
The festival runs until 10:30 p.m. each day and Friday evening features some serious music with six country bands set to take the stage.
For information on the festival, visit https:// carsonfreedomfest.com.
Colorado Springs will also host a more exclusive gathering celebrating another nation's national holiday.
July 1 is Canada Day, which celebrates the day the British Parliament joined several colonies to form the Dominion of Canada in 1867.
The holiday is celebrated here thanks to the North American Aerospace Defense Command, which since 1958 has paired Canadian and American troops in the effort to protect the continent from attack. Thanks to the binational command, Colorado Springs is home to the largest permanent foreign deployment of Canadian troops.
And every year, local leaders gather at Penrose House to celebrate our northern neighbor at an event that has drawn a string of Canadian dignitaries — and almost always features favorite foods from north of the border, including moose and ketchup chips.
The event has a special significance since Air Force Gen. Terrence J. O'Shaughnessy took the top job at NORAD. O'Shaughnessy wears an American uniform, but underneath he's Canadian. Born in Canada, he moved to Colorado as a youth to attend the Air Force Academy.
The general, to date, has not shared his opinion of ketchup chips.
Contact Tom Roeder: 636-0240 Twitter: @xroederx